We're just about to get started redoing the girls' rooms and I've been pulling lots of cute things from Walmart, so I figured I'd share some of my favorites, just in case some of you have growing girls in need of an updated space too! I'm including the shopping list and links down below, so that you can recreate this pretty bedroom in your own home if you want!
Hey Guys! Happy Fall! I hope you're all doing well and have been staying healthy. We've been keeping ourselves busy over here with sports, and school, and work, and life in general. I'm coaching one of my daughter's field hockey teams this year too, and I feel like it's made fall completely fly by. It's been so much fun though!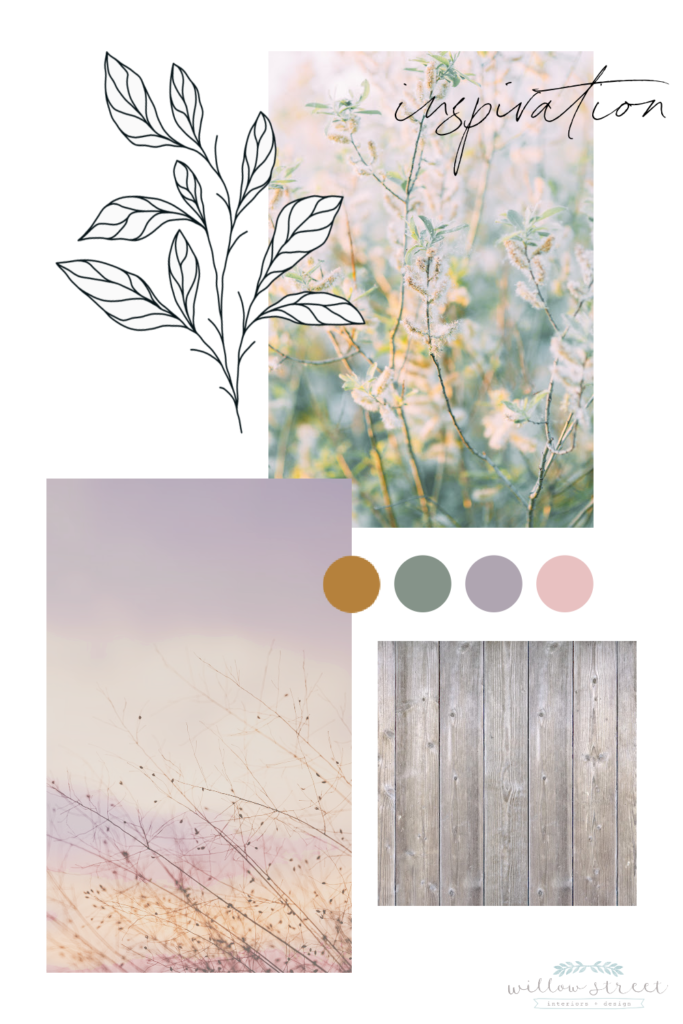 We're finally getting started on redoing the girls bedrooms this week, and I don't know who's more excited, the girls or me! They're always so eager to watch me design spaces for other people, and they're over the moon that mama's working on spaces of their very own this time around.
Jenna and Aubrey have been saving some of their favorite things to their Pinterest boards for awhile now, and they're all dying to get started! So when Walmart asked if I'd be interested in pulling another moodboard together using some more favorite pieces from their home lines, I was 100% in, of course. If you missed the first bedroom plan that I shared over the summer, you can find it here.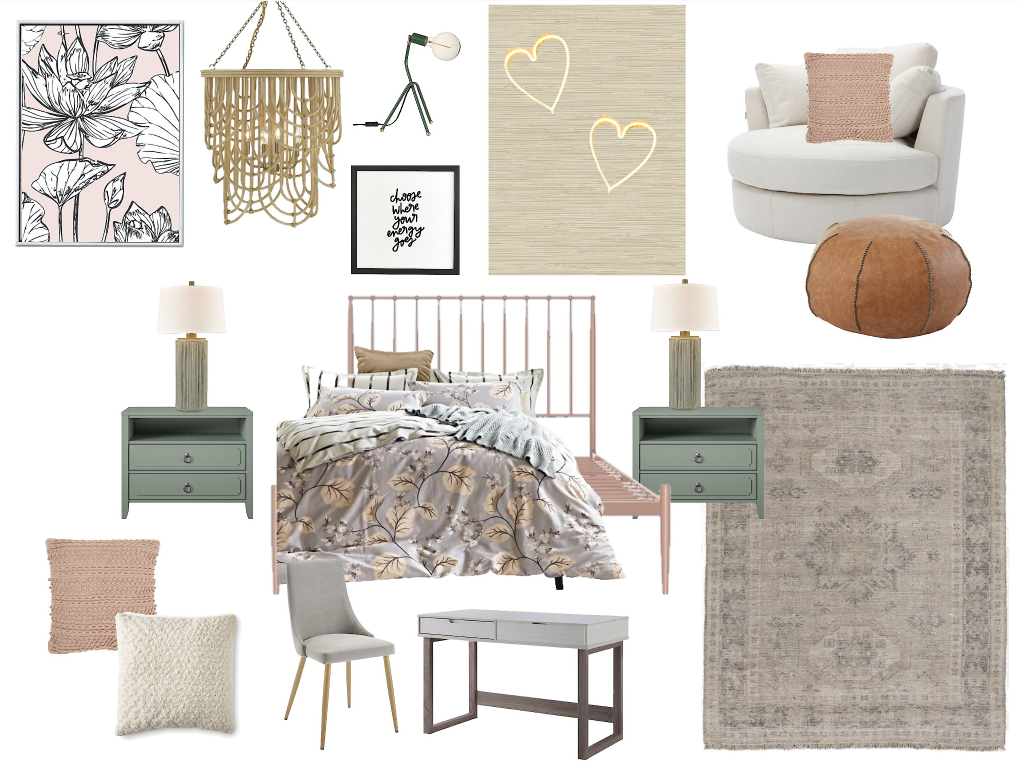 Walmart has really been impressing me with some of the lines and new products they've been coming out with. I especially love the lamp that I worked into this project a couple of years ago using Drew Barrymore's Flower Home. I know I've said this before, but I definitely mix in some budget friendly pieces along with the higher end ones when I design a space to keep projects on budget; and the thing about that method is, when every little detail is thoughtfully selected, and the space is well designed, you'll having a really hard time figuring out the difference.

[show_lookbook_widget id="507590″]
We have four daughters, so budget friendly is a priority, and I'm seriously obsessing over how lovely and high end some of these Walmart pieces look, and the affordability makes them all the more alluring!
I'm beyond excited to see the girls' new rooms come together, and I'm in love with the serenity vibes this space is going to dish out.
How cute are the neon hearts?! The contrast between them, and the grasscloth look wallpaper is going to be SO GOOD.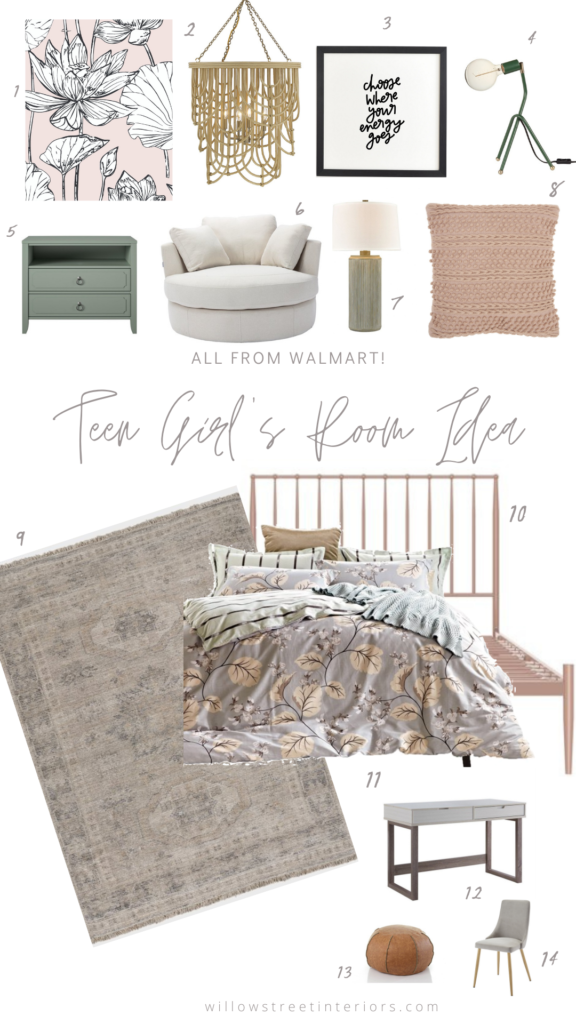 Seriously in love with all of these pieces!
[show_boutique_widget id="1097904″]
Happy Decorating, Guys!
xo, Laura
*I've received compensation for this post, but as always, I only share products that I love and would be thrilled to have in my own home.