Hi, Everyone!
I'm popping in to share our living room dressed up and ready for Christmas with you today. I shared our kitchen last week, and you can find it here if you missed it!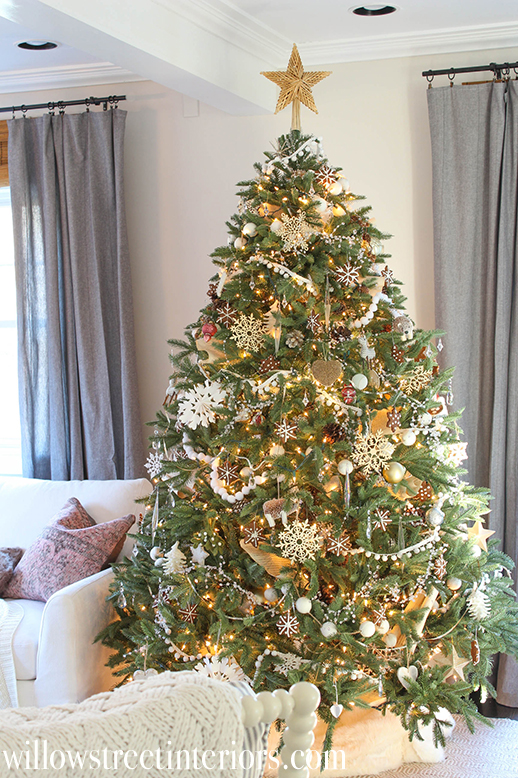 This year, King of Christmas sent me this beautiful tree. We've actually always had a real tree in the past, but in the blogging world, seasonal ideas need to be up, photographed and shared a month before everyone else starts decorating, so a real tree would never make it until Christmas.
I chose the 7 foot Cyprus Spruce, and I'm so impressed with how real it looks!
But anyway, before we really jump in to this tour, let me introduce myself just in case any of you are new to the blog.
My name's Laura and I'm a mom to four, sweet girls ranging in age from ten years old to eleven months. I'm married to an amazing guy who's the muscle behind just about all of my crazy design ideas. He's a real estate appraiser, I'm an interior designer, and we live 50 minutes outside of Boston with our girls in our renovated farmhouse! We still have a couple more rooms that we'd like to put a few finishing touches on, but the house has come such a long, long way since we bought it 9 years ago.
Welcome to our home, and, of course, Merry Christmas! I'm so glad you're here!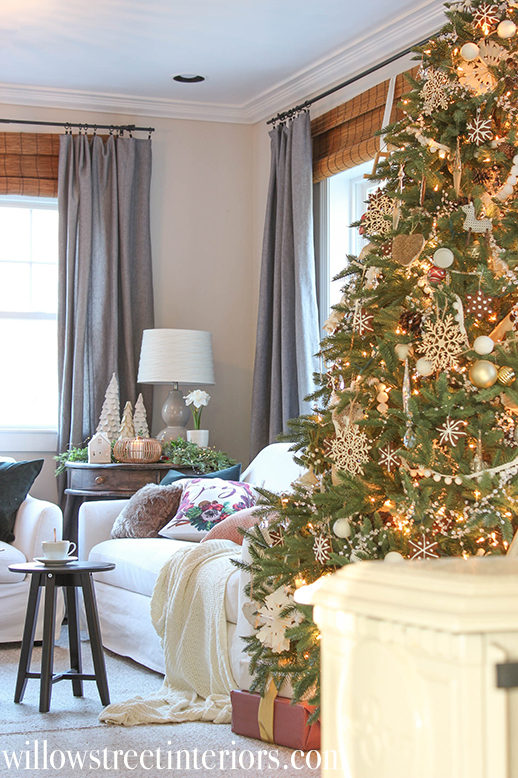 I went in a different direction with my Christmas decor this year than I did last year. This is what you can see from the inside, which I love. But there's is more to come when it comes to the outside. Exciting right? Well, as I am in the christmas spirit, I have even taken it upon myself to get in touch with Holiday Lights Installation Residential companies, as I am considering having christmas light around the front of the house and I want it done properly. I know it's extra, but christmas only happens once a year, so I thought why no?!
My inspiration for this year's 'theme,' if you can call it that, came from the song, Silent Night, which sounds a little strange, I know.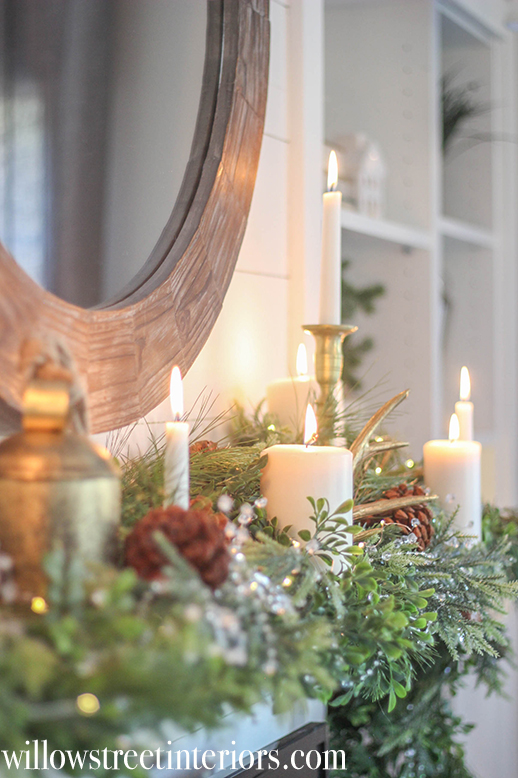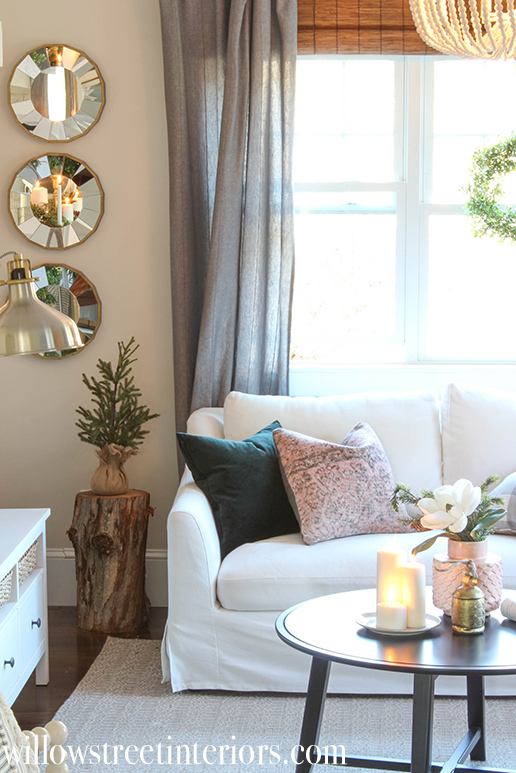 It's one of my favorite Christmas songs, and I wanted to decorate in a way that felt calming; a haven from the busyness that sometimes accompanies Christmastime.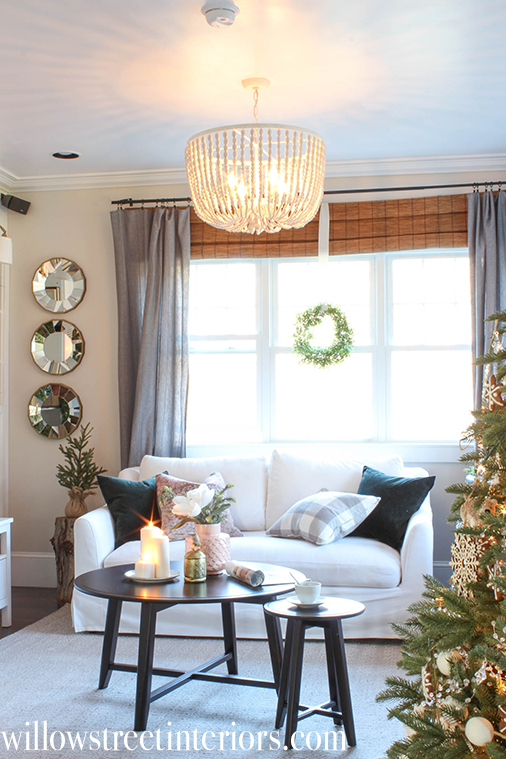 But I also didn't want to (and couldn't) buy loads of new Christmas decorations in order to do that.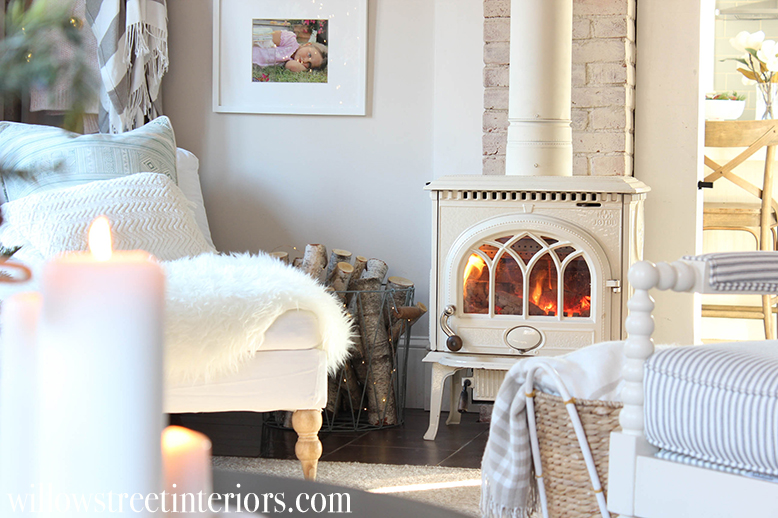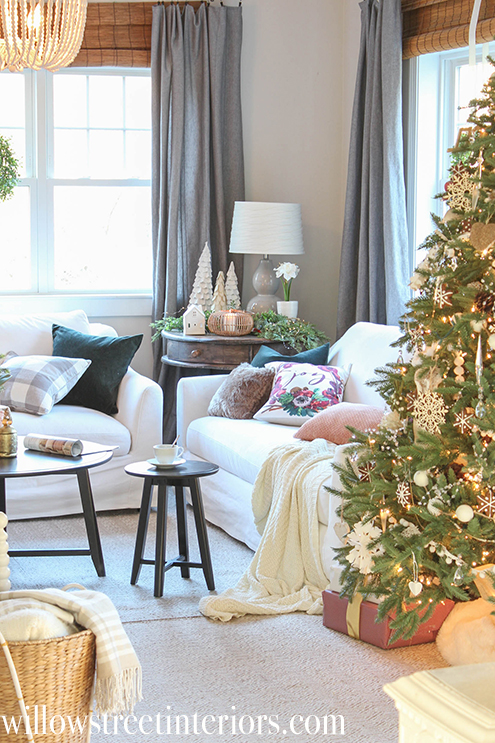 So I pulled out all of my Christmas boxes, and set aside everything that was neutral, or sparkly, or gold.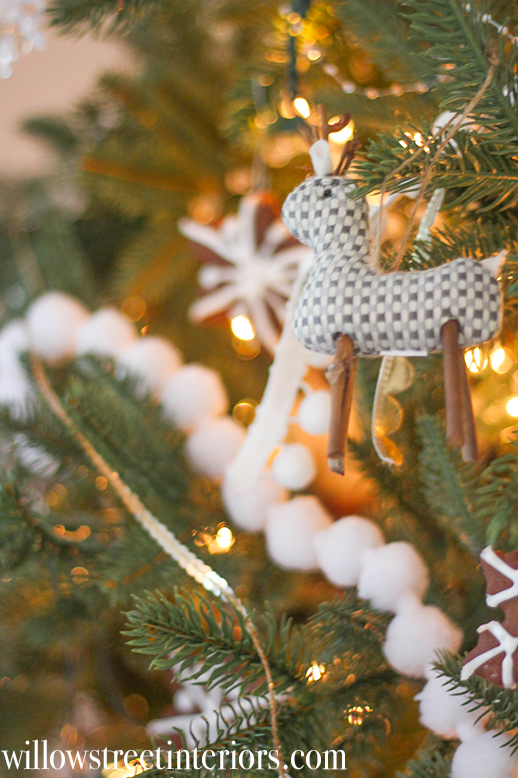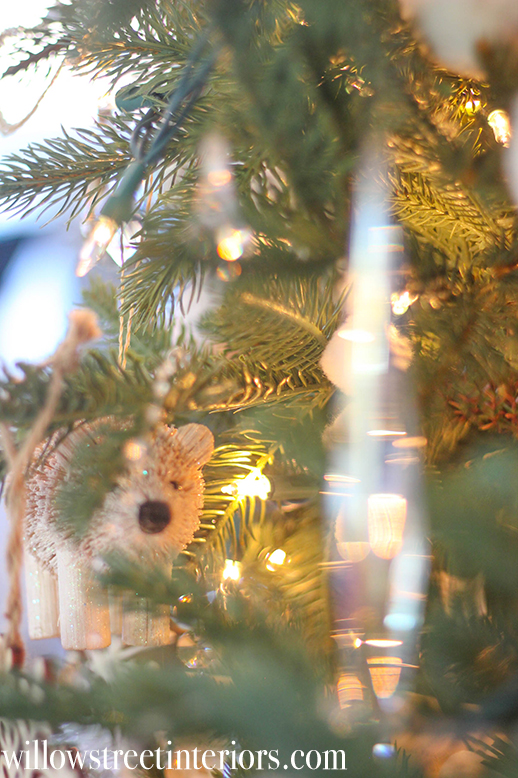 I knew that I most likely wouldn't have quite enough ornaments to decorate the tree within a neutral color scheme, so I went back to an old standby, tree decorating trick. Cookies! I made gingerbread cookies with the girls, iced them, and used them to fill in some of the bare spots on the tree.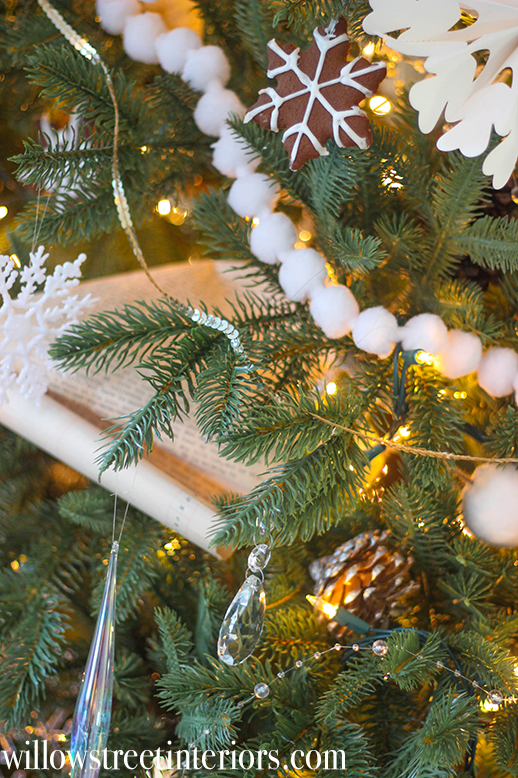 I also used a few pages from an old manuscript that my Grandma had written, but never published, on the tree as well.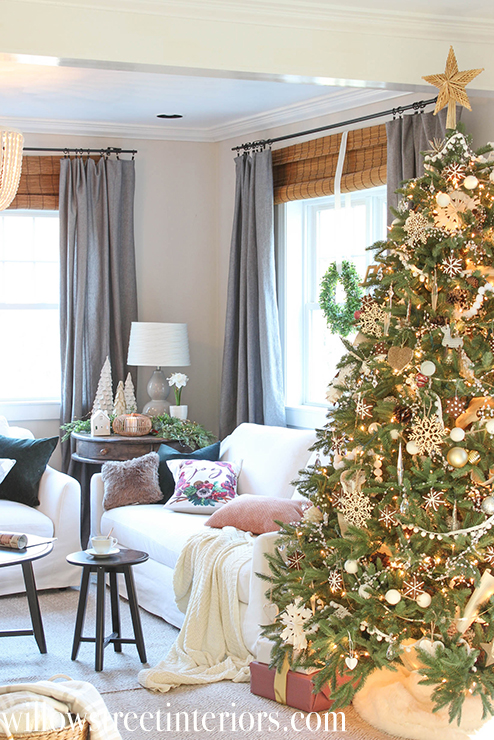 I found it in our basement when I was 16, and my parents let me keep it. Grandma was such a brilliant writer, whenever I read any of her work I feel so inspired! In fact, I would love to write a book of my own one day. Writing a book is not easy though as there is so much to think about. For example, books often go through several different drafts and edits before they make it on to a bookshelf!
That being said, I actually love the proofreading process. It is so important to check over your work and I think reading your writing back makes you a better writer. When I was younger and had to write essays at school I always used to think what is proofreading and why is it so important? But now that I am older and write a blog of my own, I understand why it is so necessary to edit your work!
Anyway, as for the manuscript, it makes its way out of storage, and into my decor every now and then, in jars or glass boxes, but I'd never thought to use it on our tree until this year, and I'm so happy that I was able to share a bit of my grandma's life with the girls in a special way too. My oldest read pages from it as I figured out where to put them, and kept saying, 'I can't believe she wrote this!'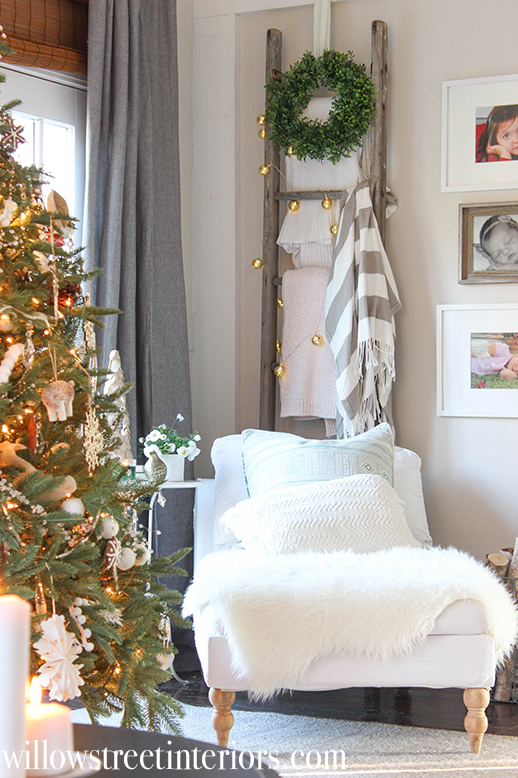 It added an almost ribbon like element to the tree, and I think old paper, or even pages from old books could create the same sort of look.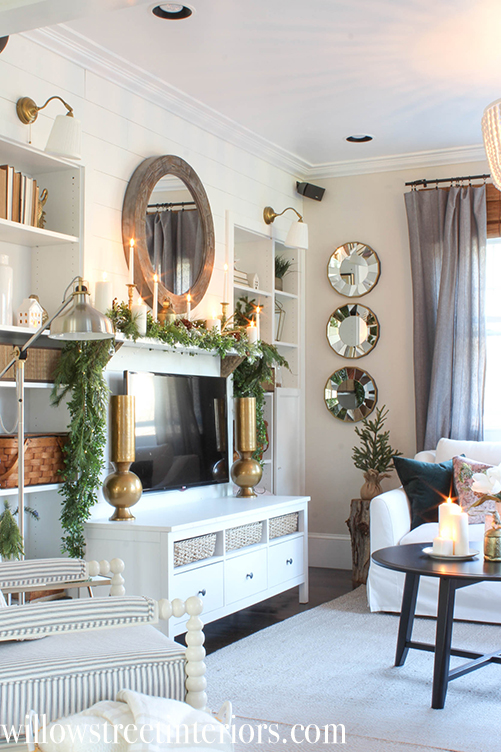 Over on our 'mantel' I used lots of candles and evergreen (some real and some faux),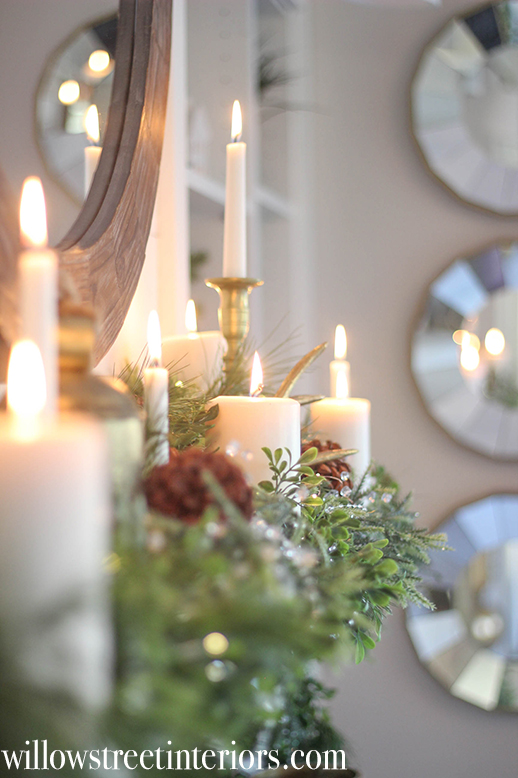 some acrylic beaded garland,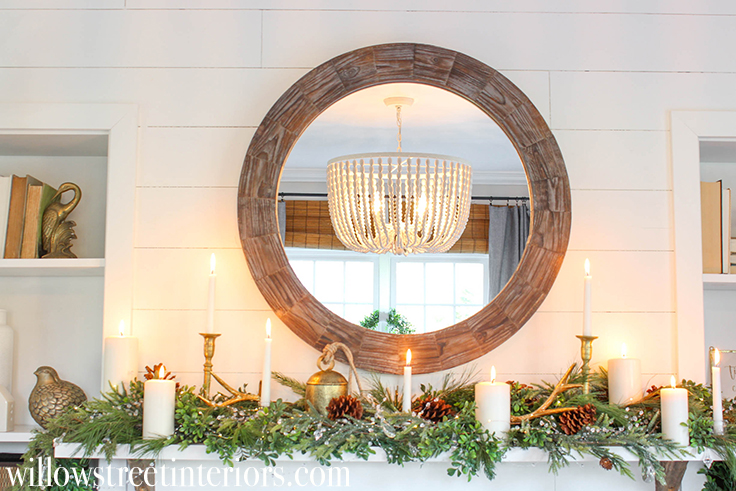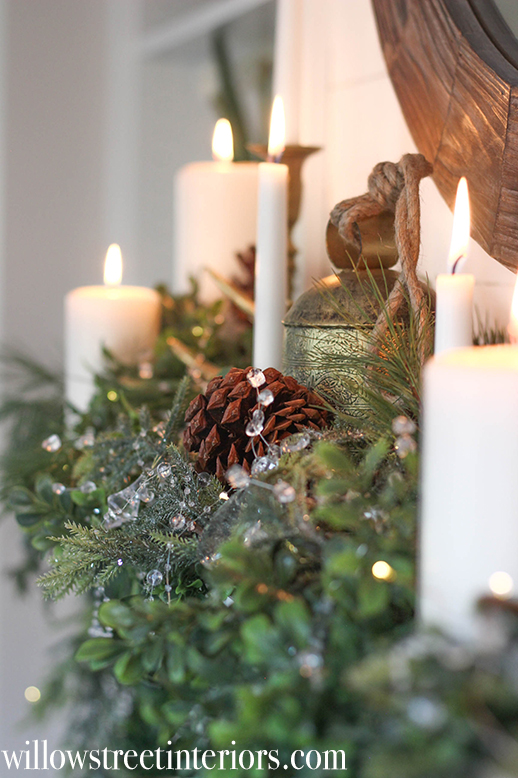 chandelier crystals (a super inexpensive ornament alternative!) and pine cones.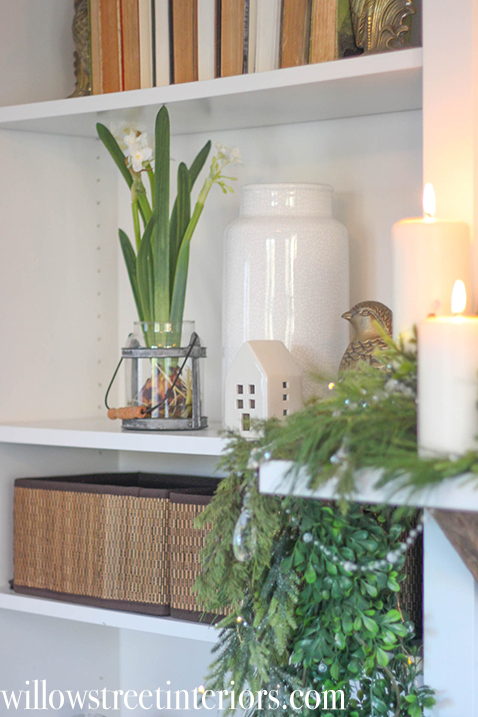 I know I'm totally going to be jumping right back into my more colorful decor as soon as spring comes around, but I'm loving the soft, quiet layers right now.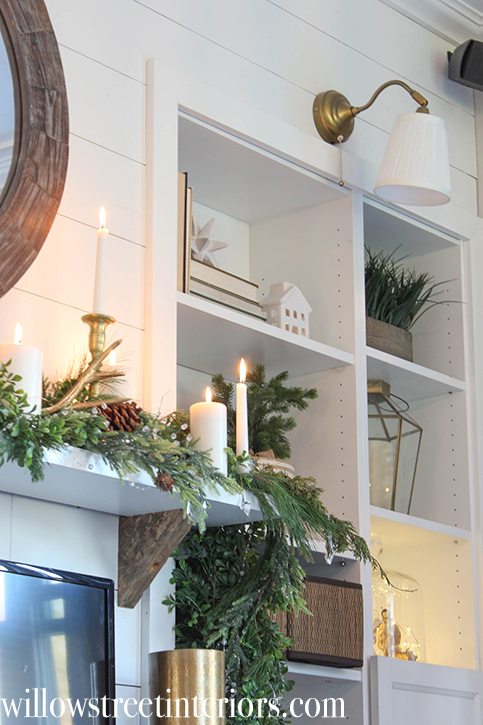 I tried to keep our built ins fairly simple as well, keeping to a neutral, gold, and twinkly palette just like the rest of the house.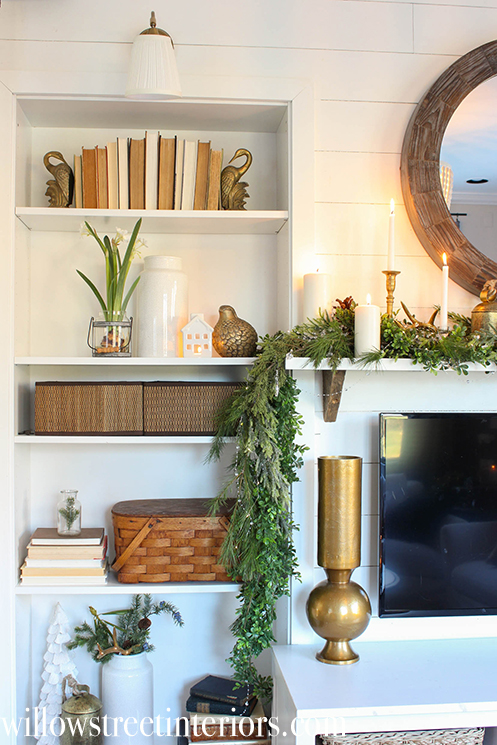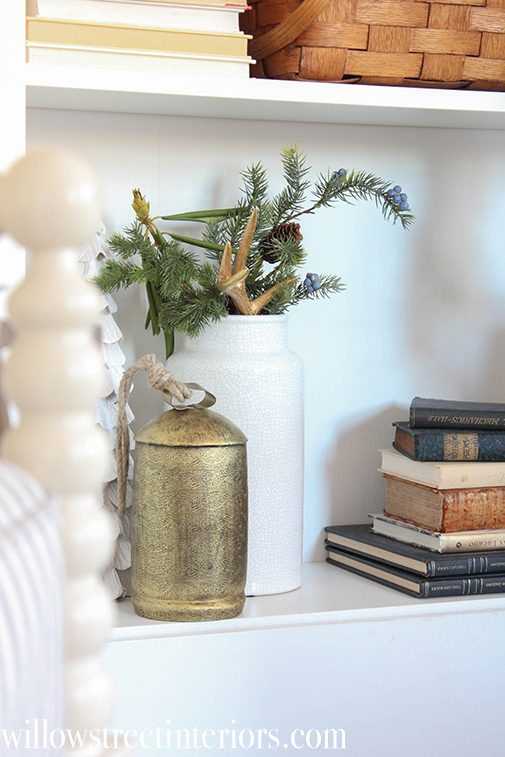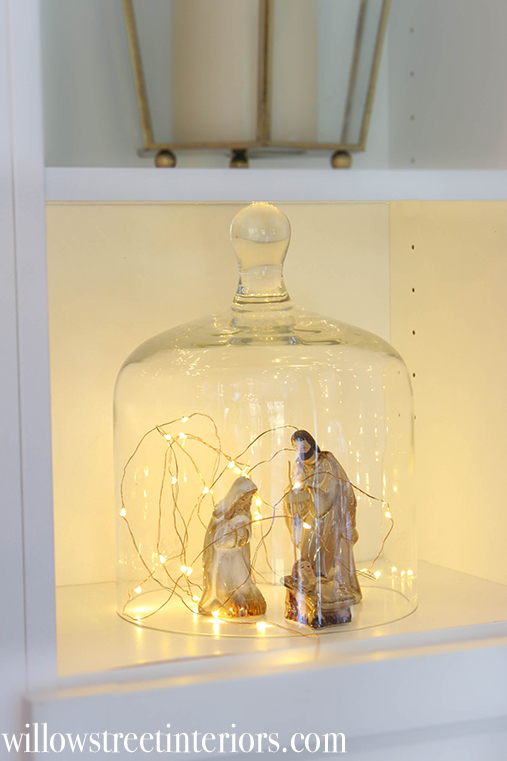 I put our little nativity scene under a cloche with fairy lights, and gave it its own spot on the shelf.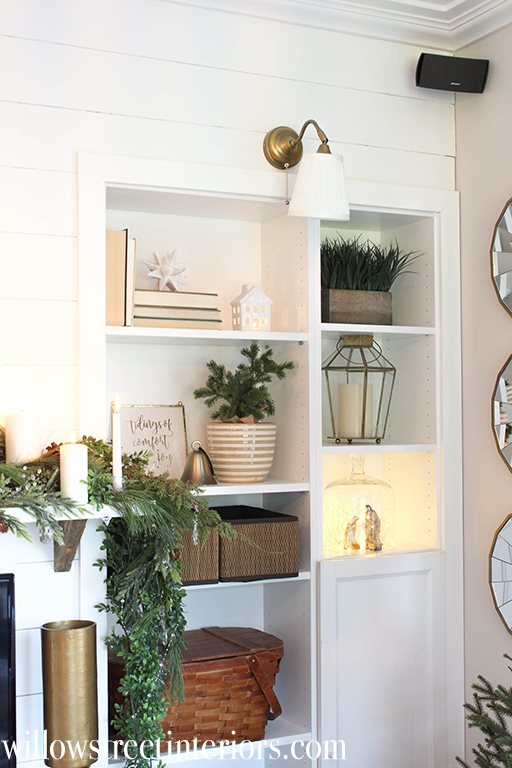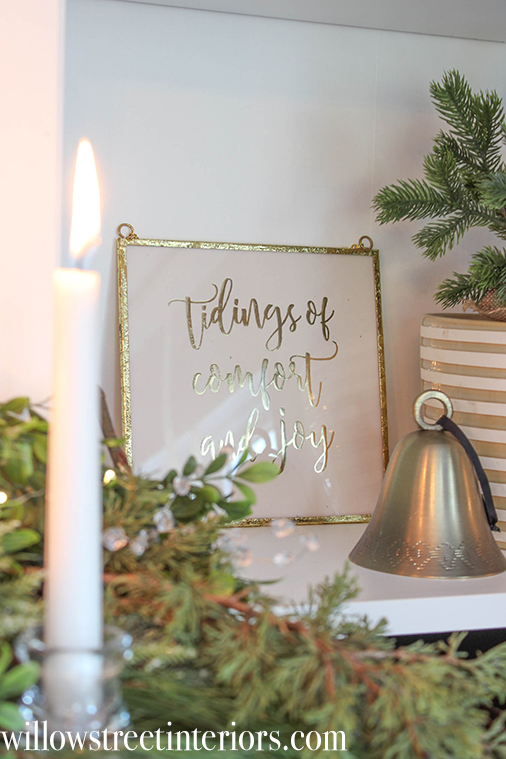 And I kept the details in the rest of the room as simple and quiet as I could too.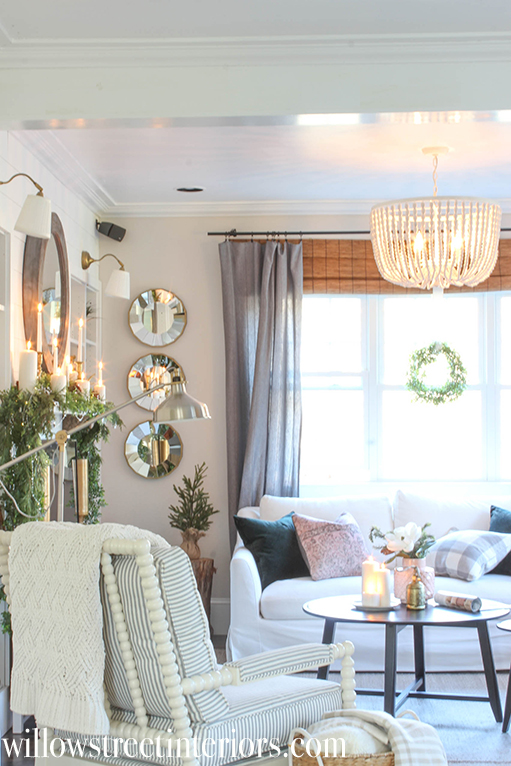 Friends, can I get serious for a sec?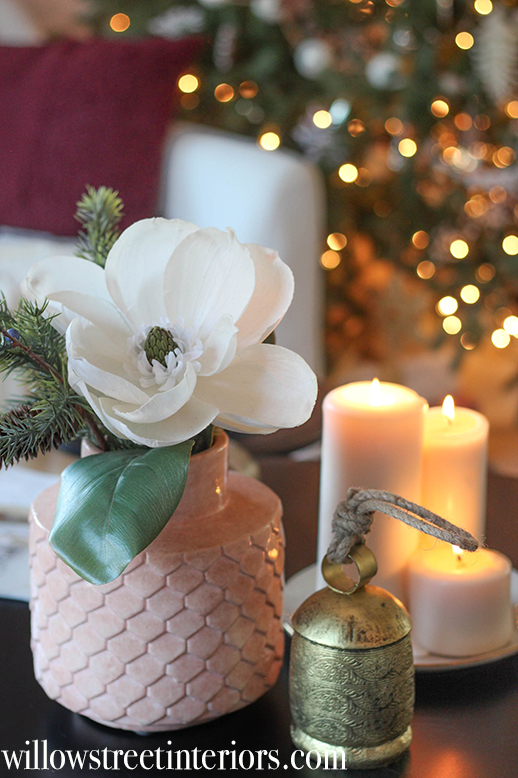 Christmas is pretty much the Super Bowl for decorators. It's an excuse to be a little over the top, unleash the slightly crazy side of you that wants to deck out every surface in sparkly lights and baubles, and transform your home into a twinkling, cozy, winter sanctuary.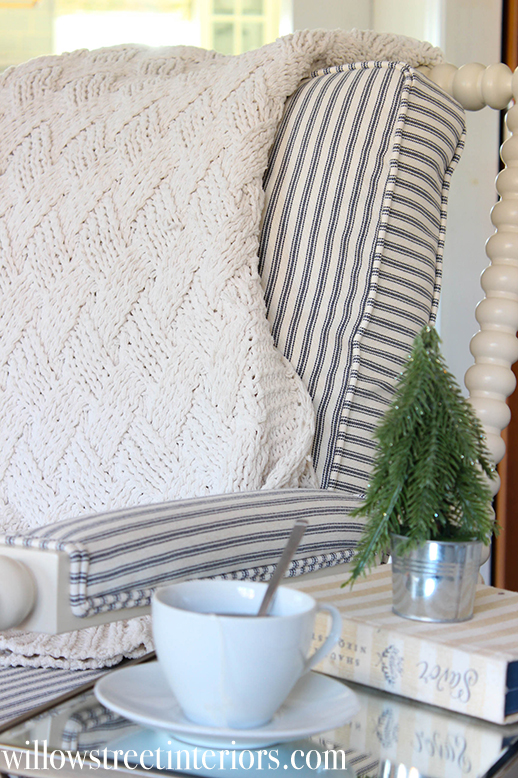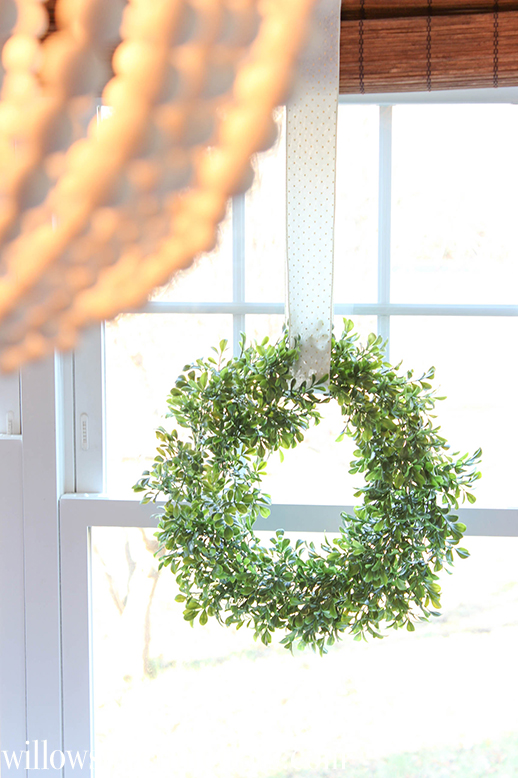 The inspiration in magazines, catalogs and on social media is incredible, and that's all wonderful. There's nothing wrong with decorating, creating sanctuaries for the people we love.
It's just that sometimes, it can be overwhelming, and it's easy to get swept away by it all. Playing the comparison game. Wishing for more. Forgetting the true reason that we celebrate Christmas.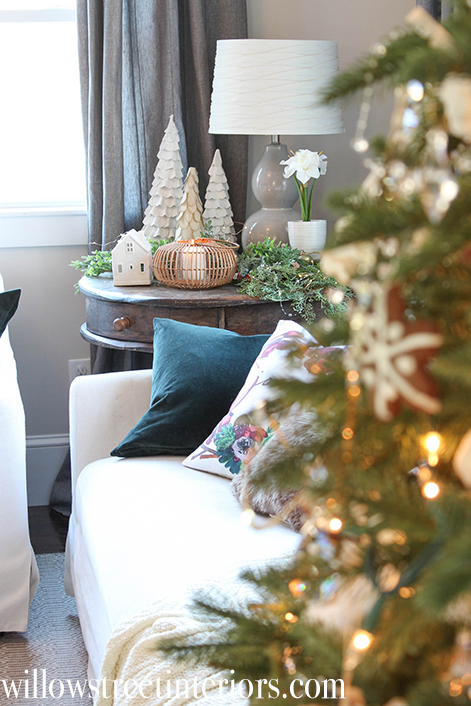 And I guess I'll just never feel quite right sharing pretty photos at this time of year, without also saying that Christmas isn't about how beautiful your home is, or how sparkly your ornaments are. It's not about your color scheme or how gorgeous your garland looks.
Christmas is about Jesus, a baby sent into this world in the most humble of places to change the course of humankind forever. That's what I want the focus of the Christmas season to always be.
A time of wonder and gratitude.
A time for family.
Giving.
Making memories together.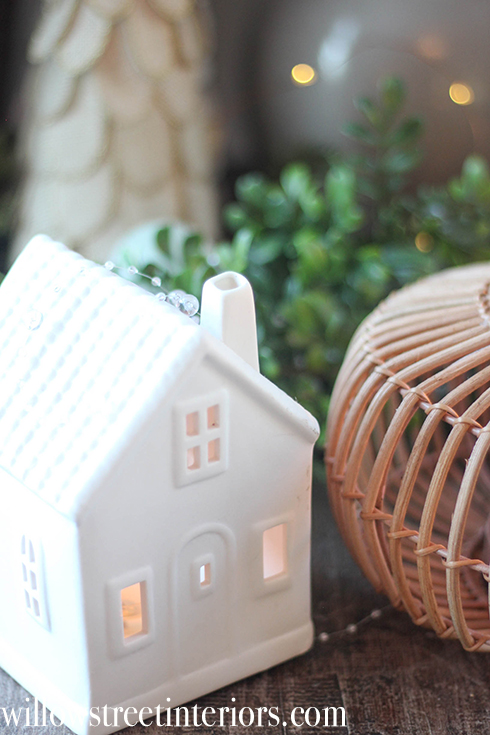 And while seeing gorgeous homes styled for Christmas will always be incredibly fun and inspiring, I hope it never overshadows the real reason we celebrate.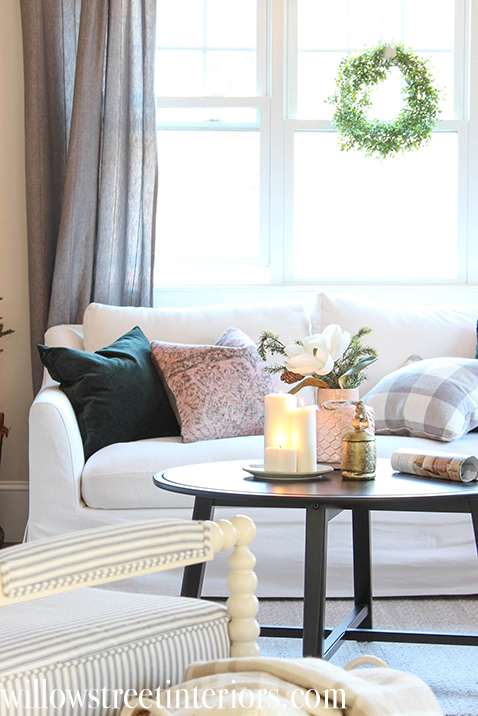 Well, guys, I'm wishing you all a blessed and restful Christmas season,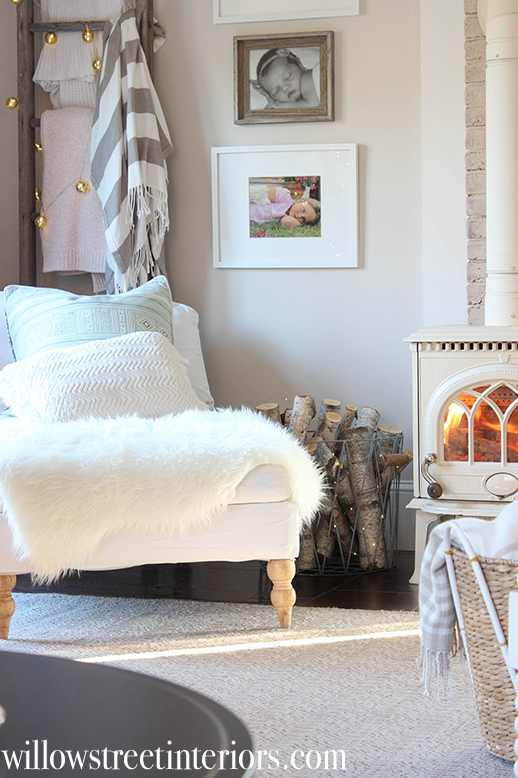 full of memory making and Christmas cookies,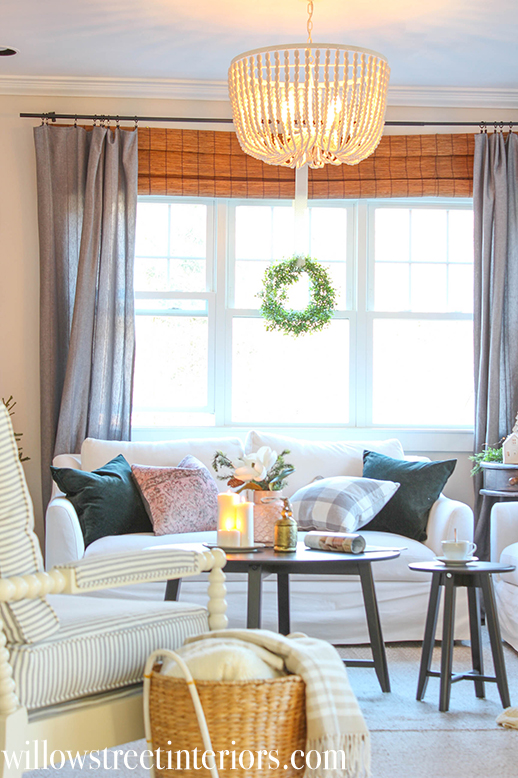 blessings, peace,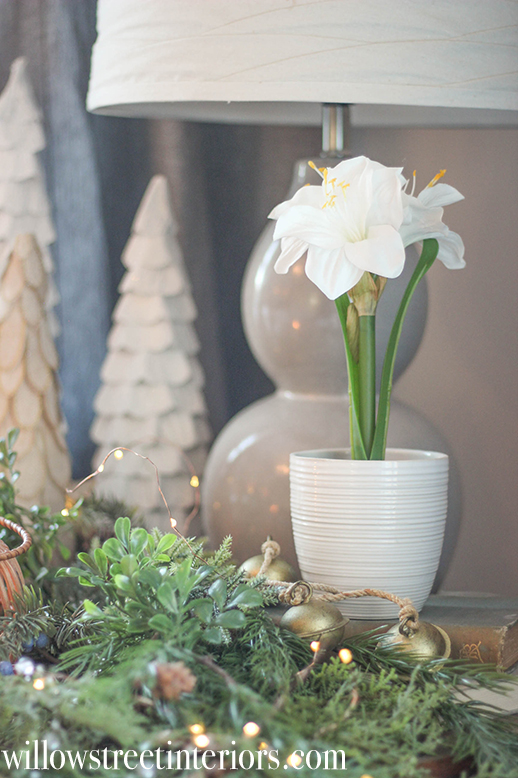 and hope.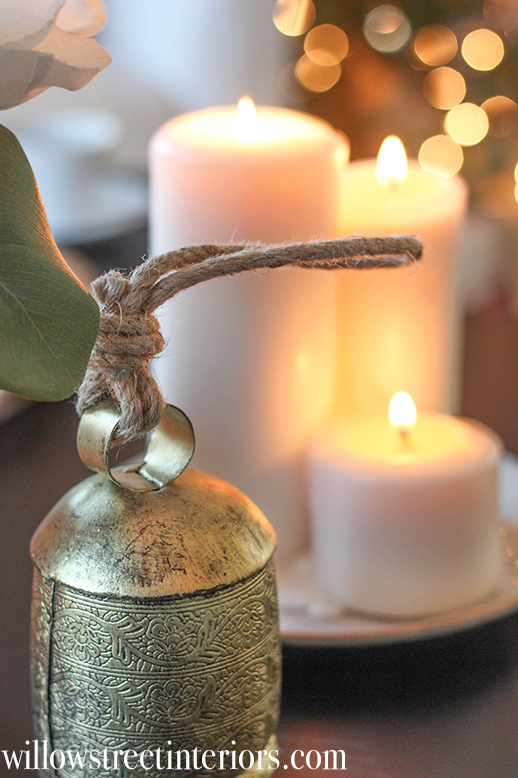 For unto us a Child is born,
Unto us a Son is given;
And the government will be upon His shoulder.
And His name will be called
Wonderful, Counselor, Mighty God,
Everlasting Father, Prince of Peace.
Isaiah 9:6
Merry Christmas, Everyone!
Laura