I'm linking this post up to Jennifer Rizzo's Holiday Housewalk 2017 Linky Party!  Make sure you head over there for lots of incredible Christmas inspo!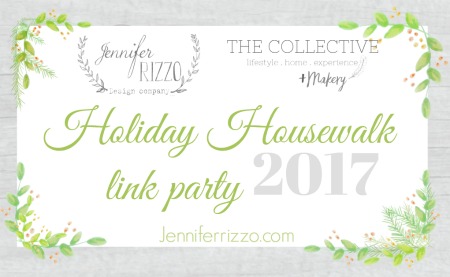 Hi Everyone! I hope you all had a wonderful Thanksgiving!  We spent it at my sister's house this year, and it was fun, and soul filling, and crazy (12 cousins under 11 under one roof!), and completely wonderful.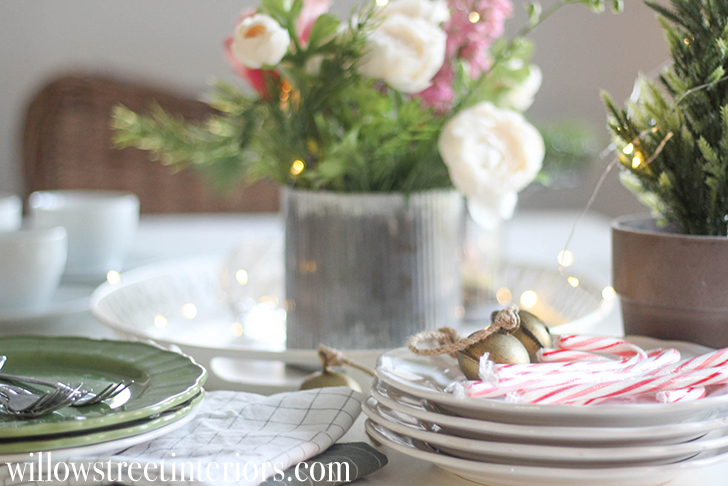 I'm so sorry that I was MIA for a bit.  Mira was teething, the girls were sick in on again off again intervals, and between sports, meetings, deadlines, and the usual life stuff, I just didn't have the time or energy for blogging!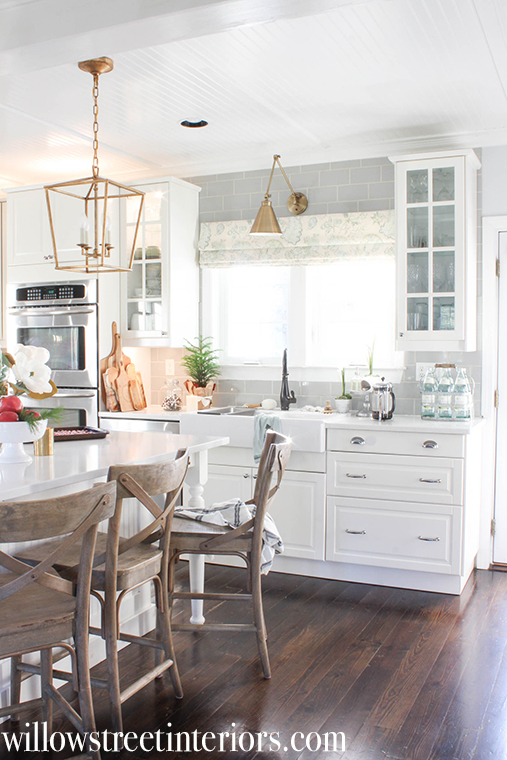 But sweet baby girl's little tooth has finally come through, the kids are on the mend, and I've thankfully had a couple of good nights of sleep this week.  Yay, for small victories.
And coffee!
And Christmas!
And twinkle lights that make this time of year feel magical too.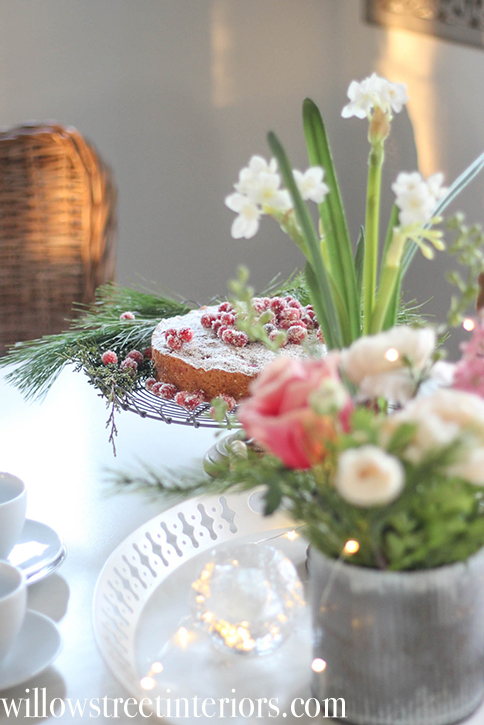 I spent a few nights watching Hallmark movies, drinking this amazing, warming tea that my sister turned me on to (Traditional Medicinals Echinacea with Elderberry – so yummy with lemon and honey) and decorating for Christmas.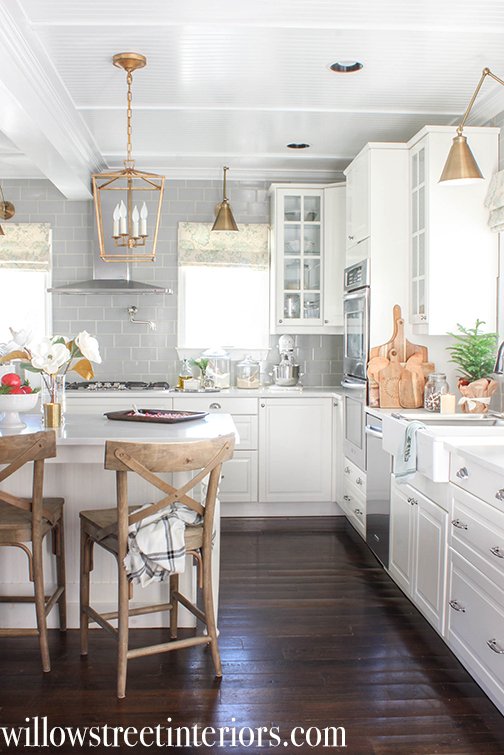 I finally got around to photographing the kitchen this week, and the living room will follow soon, so stay tuned.
I decided to keep my Christmas color scheme a bit more neutral than I have in recent years.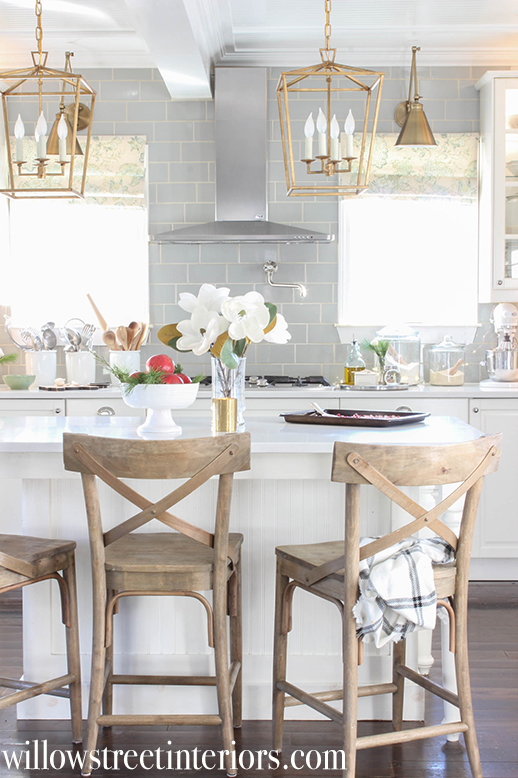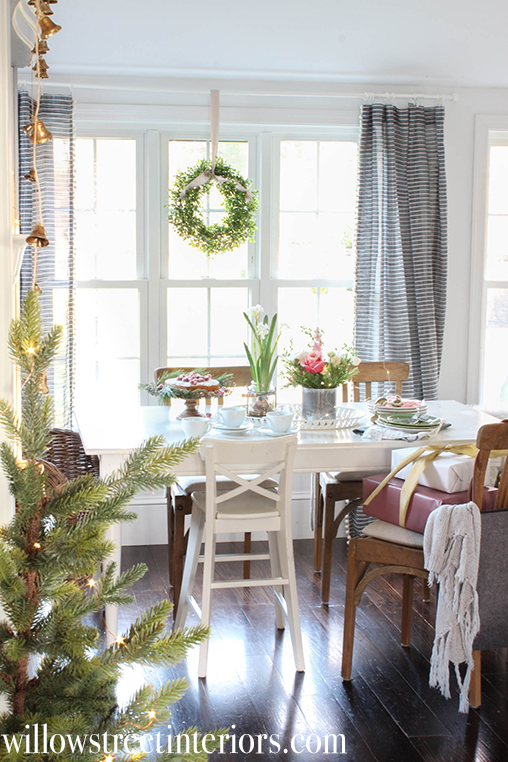 Not completely neutral.  I'm using lots of grays and greens and blush, which you'll see more of when I share our living room in the next few days, but neutral enough for me.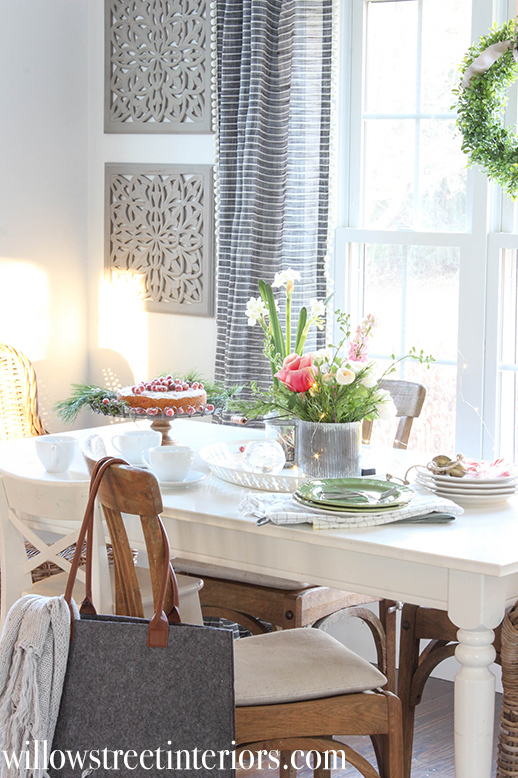 I wanted to bring in lots of texture and natural elements to play off of the vintage-y brass fixtures and accessories that I already have.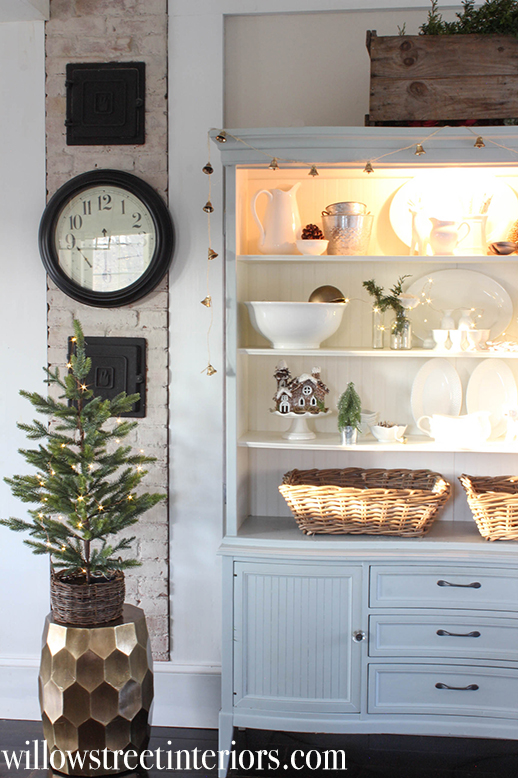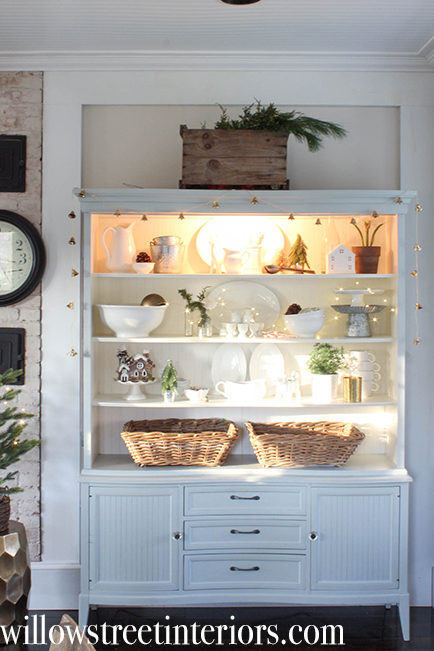 I made this bell garland last year, and you can find the tutorial here.  It was super simple!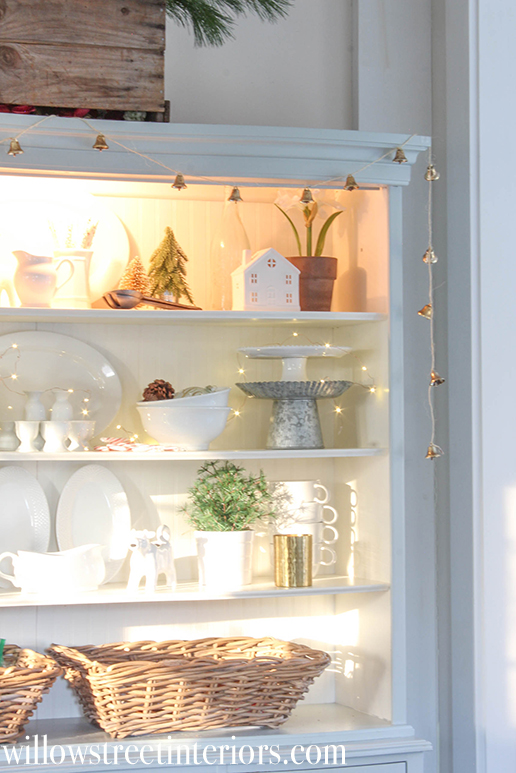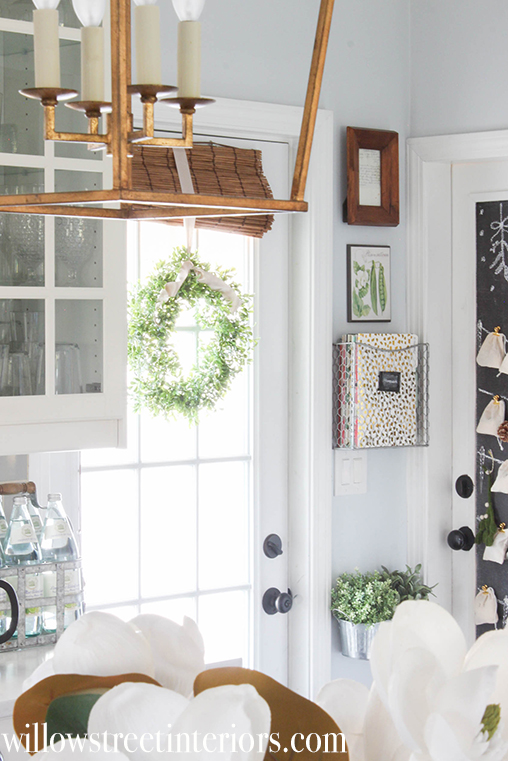 I hung boxwood wreaths from IKEA that I used last year on our kitchen door and on our windows in the breakfast nook.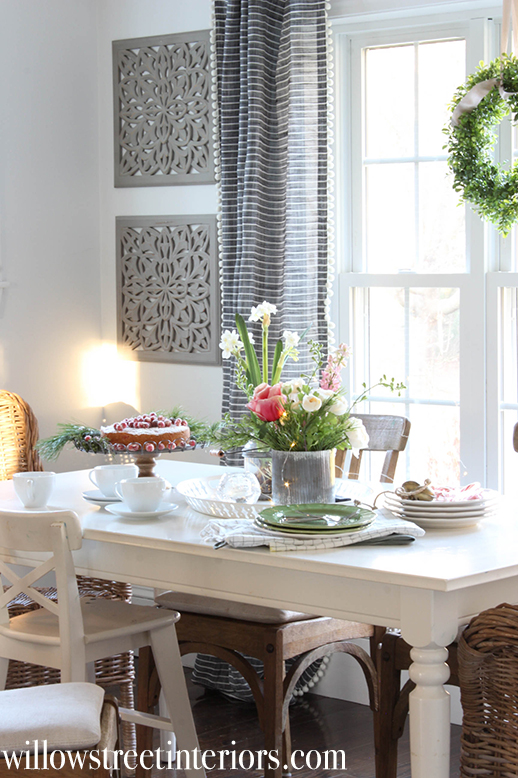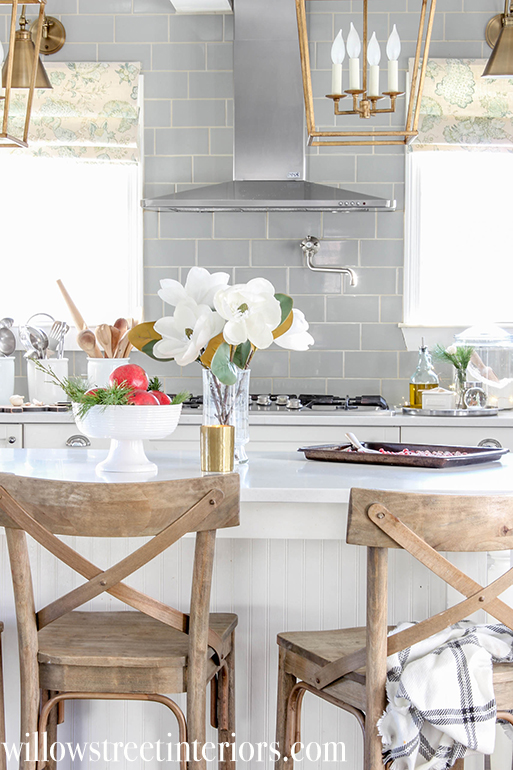 And a really simple magnolia arrangement on the island.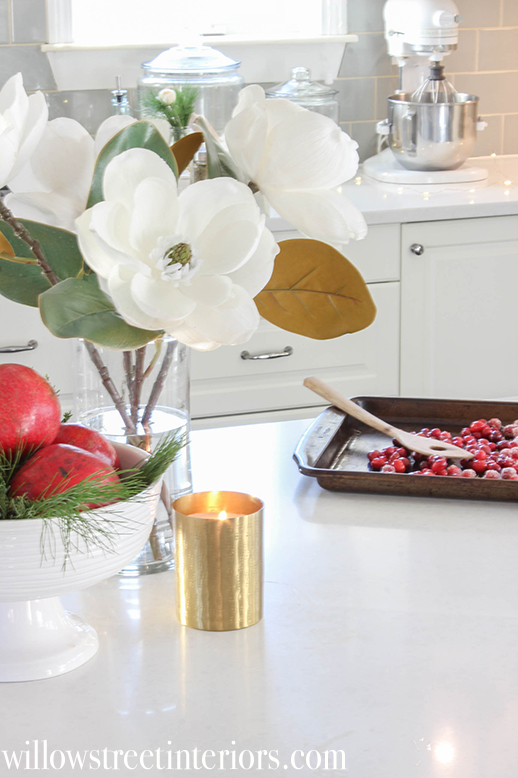 When it comes to decorating  – in the kitchen, but anywhere really –  I like to use things that 'feel' like whatever season we're in, rather than to overtly state it, if that makes sense.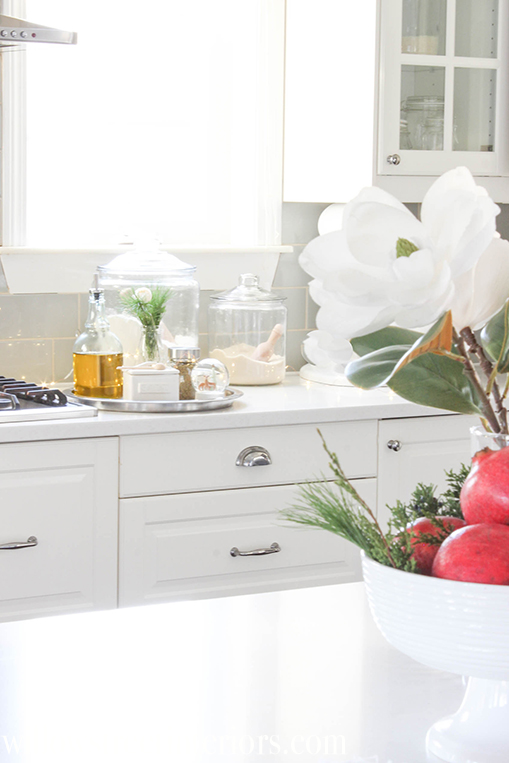 So I have little pops of greenery in various places,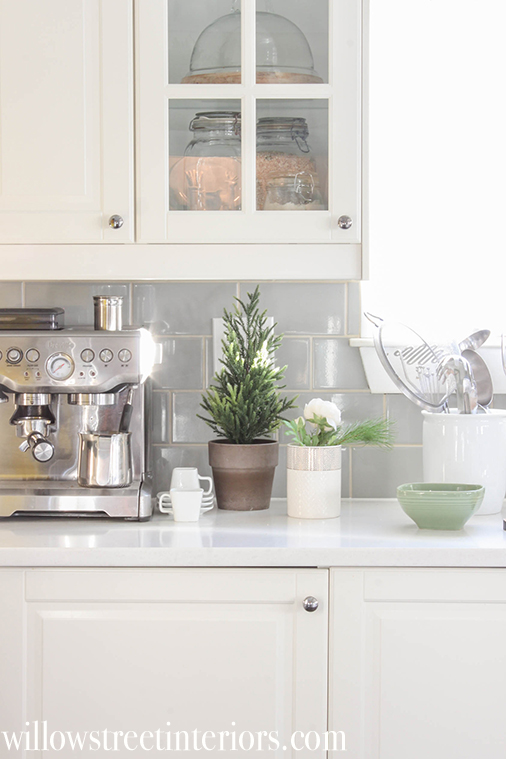 A few paperwhites by the sink…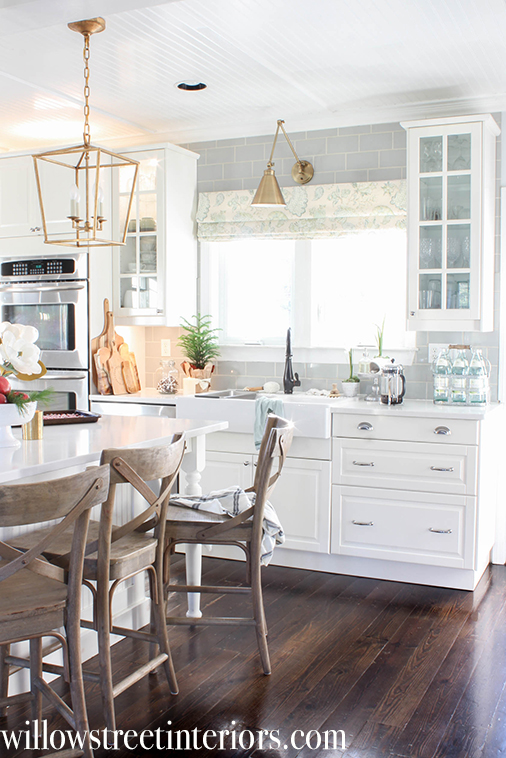 And lots of twinkle lights, of course…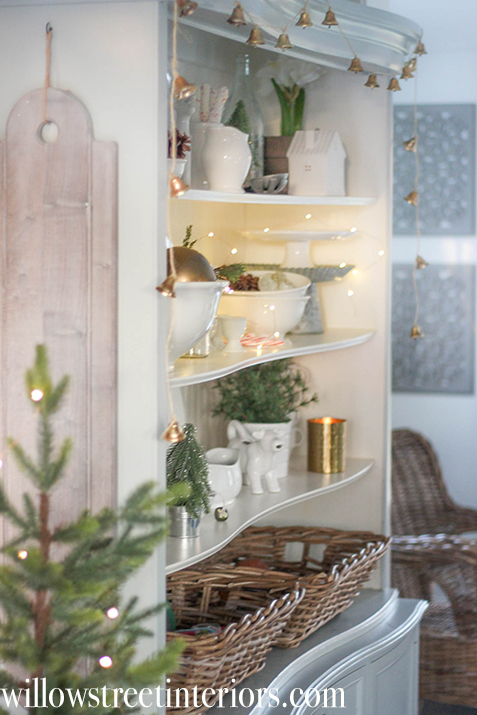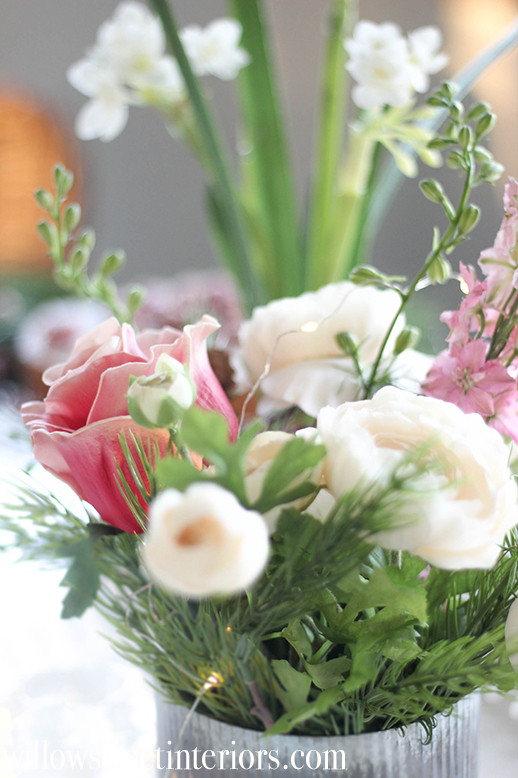 And I save the tchotchkes (for lack of a better word) for ones that I really, truly love.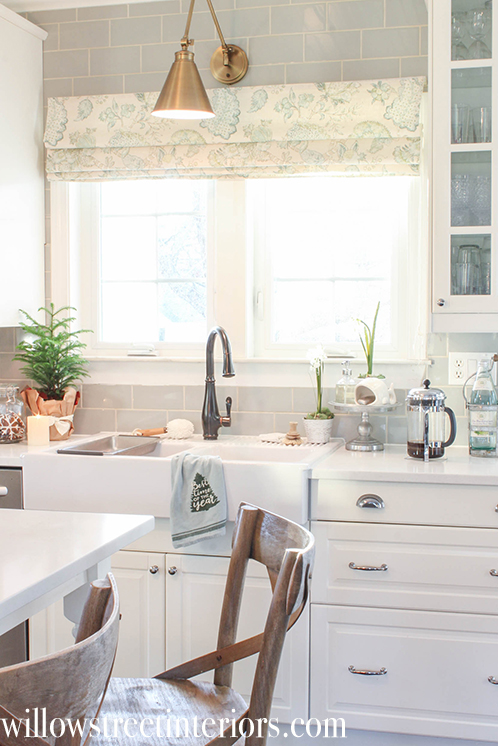 I know the photo below is a little blown out, so it may be hard to see everything.  I have a couple of  little Christmas houses, a deer, a couple of Christmas trees, and the bell garland, and that's all for tchotchkes in the kitchen 🙂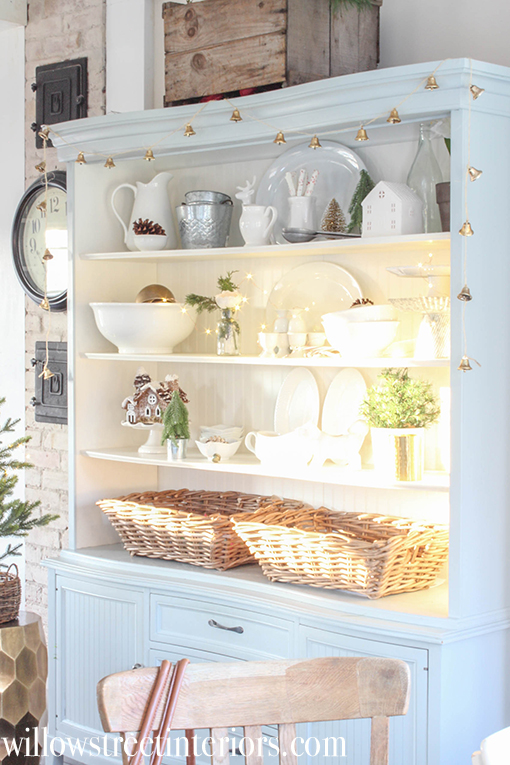 Well, except for the girls Advent Calendar.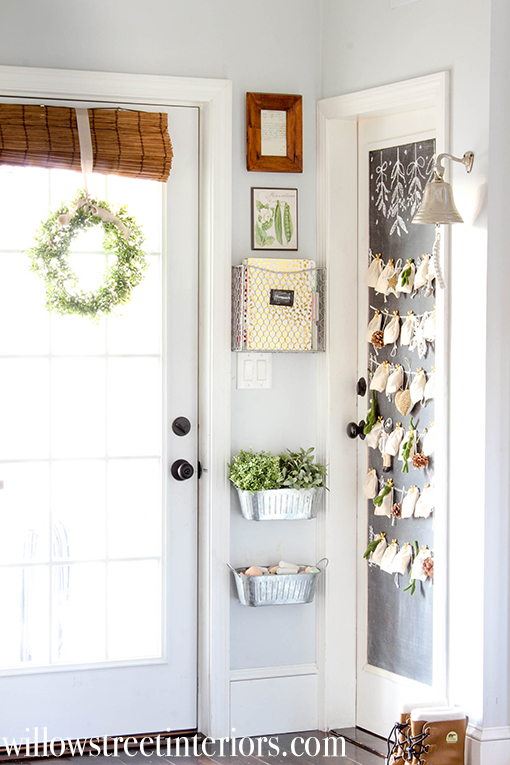 I guess if you count that, my kitchen is full of them!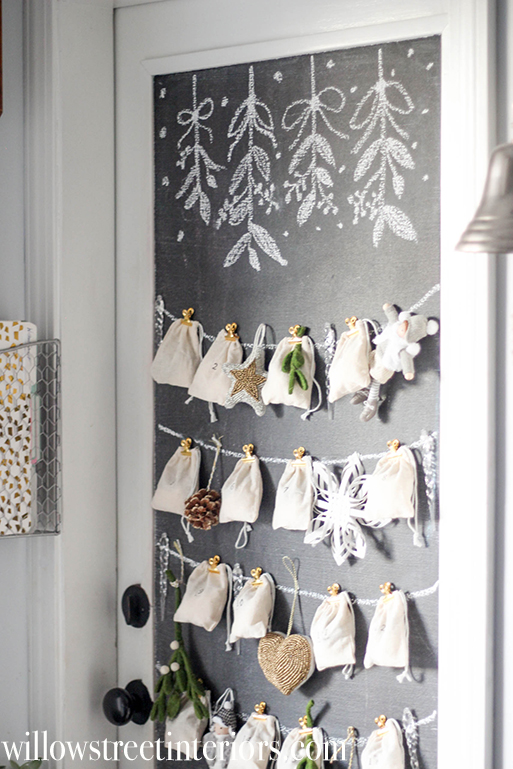 I'm going to post a tutorial showing how I made this tomorrow, so come on back if you'd like to see it.  It was so easy, and the girls are over the moon excited about it.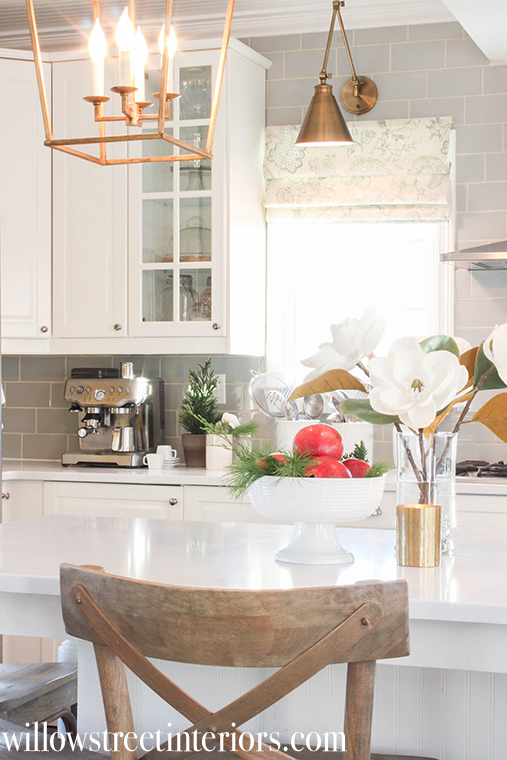 I'm going to be sharing my living room in the next few days, but here's a little sneak peek from just before I'd decorated the tree last week.  It looks a lot different now, and I'm excited to share!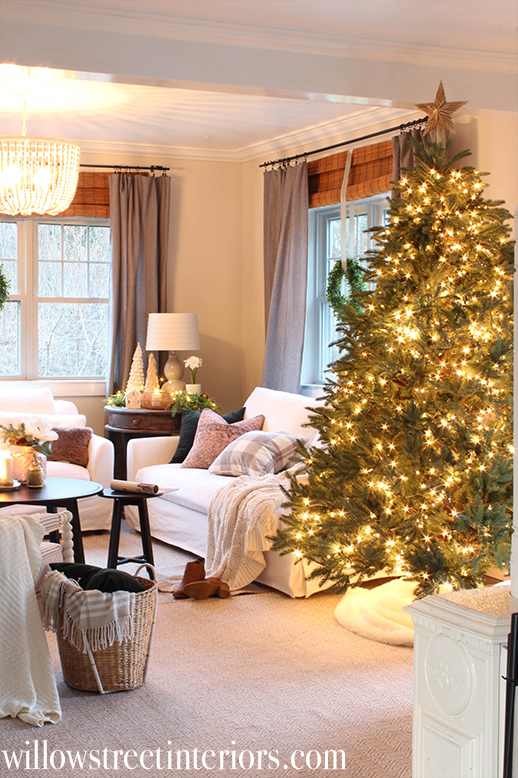 Well, guys, I hope you've enjoyed this little tour of my kitchen dressed up for Christmas.  I'm so happy you've stopped by, and I wish you a blessed Christmas season full of love, and joy and memory making!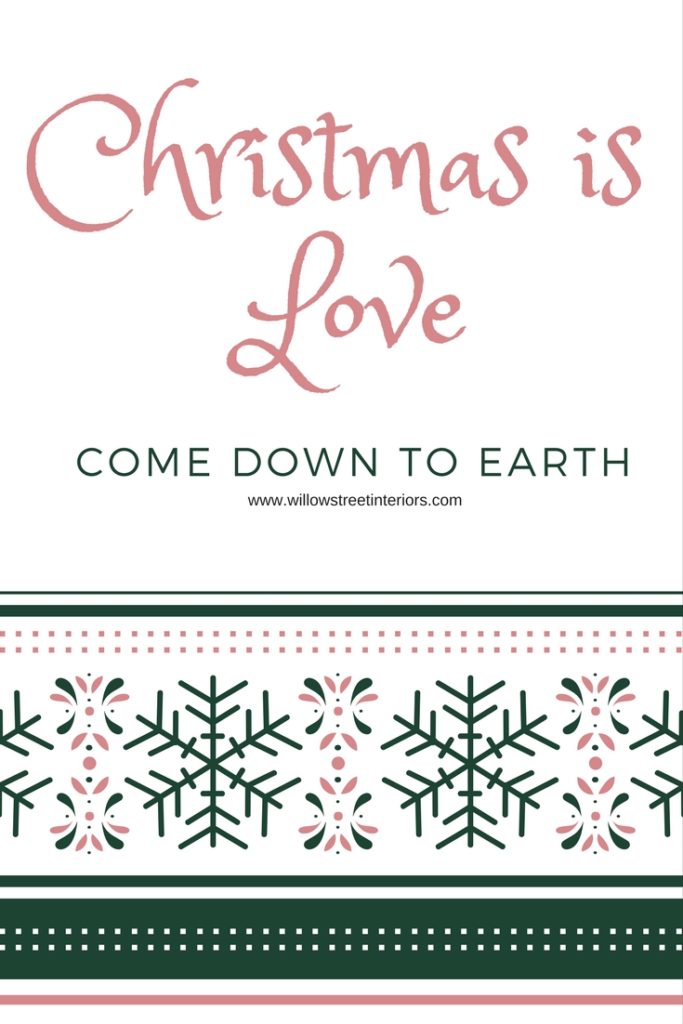 Laura ♥