It's hard to believe my oldest 'little' turned 10 a couple of weeks ago.
It's even harder to believe that I can't really call her little anymore. No, she's definitely on the cusp of her teen years, and her birthday has, once again, pulled on my sentimental side. In a few years time, she is going to want spa parties, slumber parties with a List of questions for truth and dare, and goodness knows what else so it's nice that this year to be nice and simple.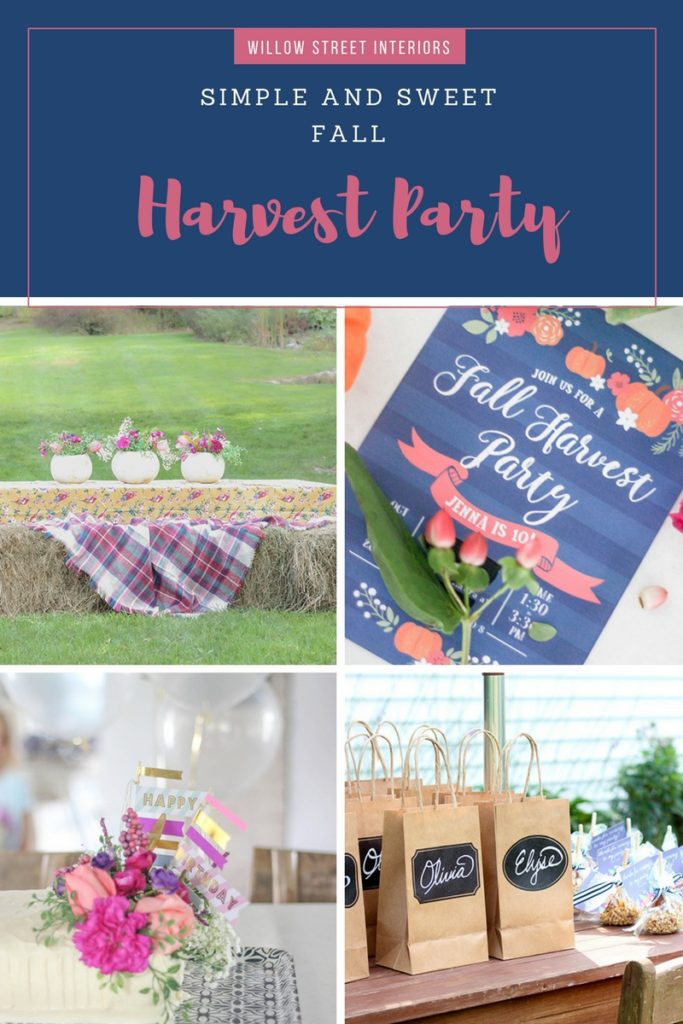 I've found myself looking into the face of my nine month old these last few weeks, and seeing Jenna (my oldest) as a baby. Remembering all of her firsts, contemplating how much she's changed – how day by day, she's starting to need us a little less.
How in ten more years, she may be in college, living out her own dreams; out in the world, on her own.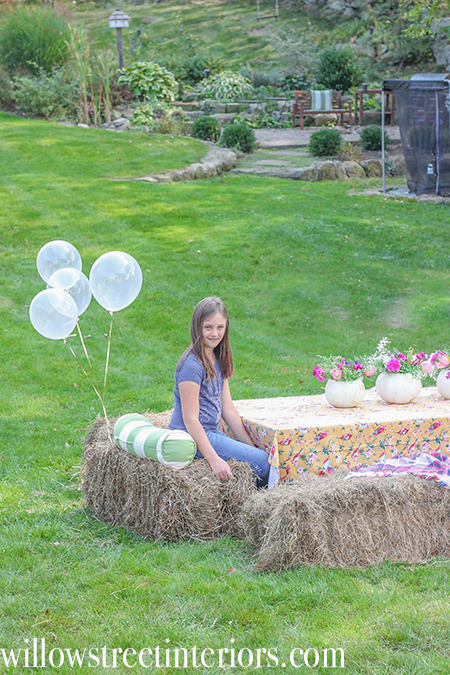 There's something about having little ones that just seems to make time dissolve. I'm told that it's age that does this, not children.
The older we get, the faster it seems to go, and this is definitely proving to be true for me thus far. But when children are small, some days tend to feel endless, and yet, there's never enough time to really, truly feel like you've accomplished anything either.
If you're not a regular reader here, my husband and I have four daughters. Our oldest is ten and our youngest is 9 months. They are all crazy and wonderful little people, and our reason for most everything. Life around here has felt kind of like a road race through thick fog the last few weeks though.
We're not really sure where we are or how far we have left to run, but we keep on going, sometimes running, sometimes merely feeling our way through, absorbing the beauty in these evanescent moments, harried as they may be.
Mira, our baby, is just starting to crawl which has made life busier than ever, so this birthday party came together FAST you guys.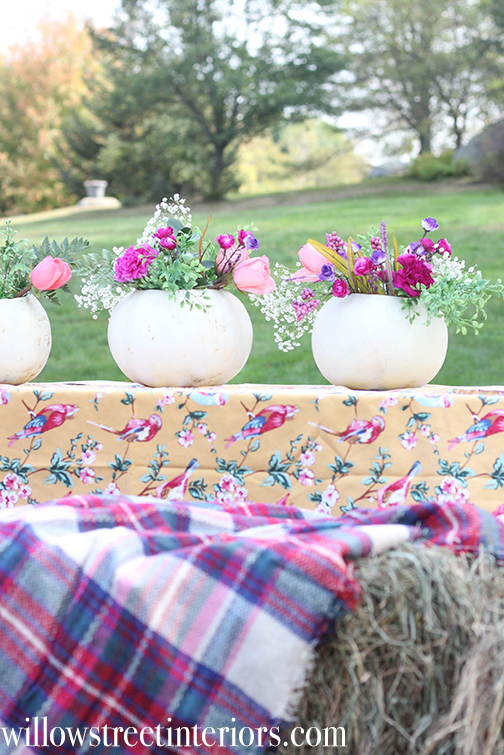 Like, the birthday party was on Saturday and I hadn't planned or shopped for a thing on Wednesday!
Some of you may think that doesn't sound that crazy, but for a lady who normally has her events planned 3 weeks in advance, it was cray cray.
Deciding on gifts for our children is always tricky. It can be so difficult to know what to buy to make them feel special. One site filled with gift ideas is https://giftunicorn.com. There's so much choice and you can even filter your gift ideas by person. Online shopping to the rescue!
I amazon primed the heck out of this party, let me tell you.
Which is great news if you want to throw a cute, fall themed birthday party, but don't want to do a ton of prep or shopping, right?
Jenna had her heart set on a Fall Harvest Party, and so my inspiration started with these cute invitations that I found on Etsy.
I just asked the shop owner to customize them for me a little. I loved how they turned out, and I used them as inspiration for the color scheme. While I wanted the party to have a fall theme, I still wanted the children to have fun, a friend of mine suggested a water slide hire however it didn't really fit the theme we were going for, maybe next time!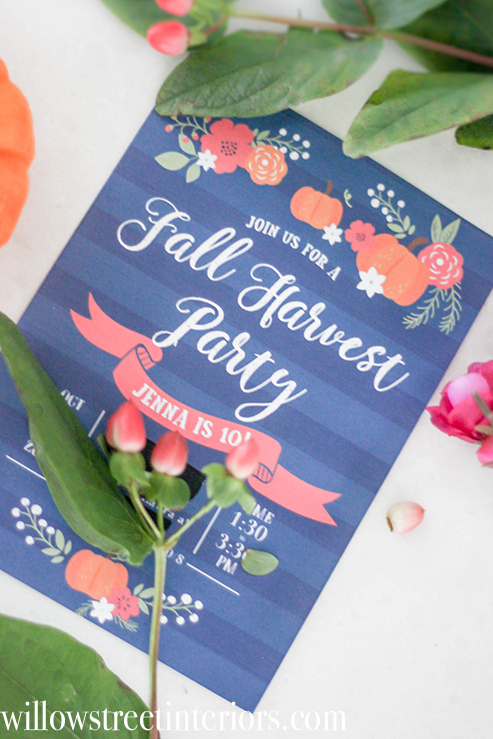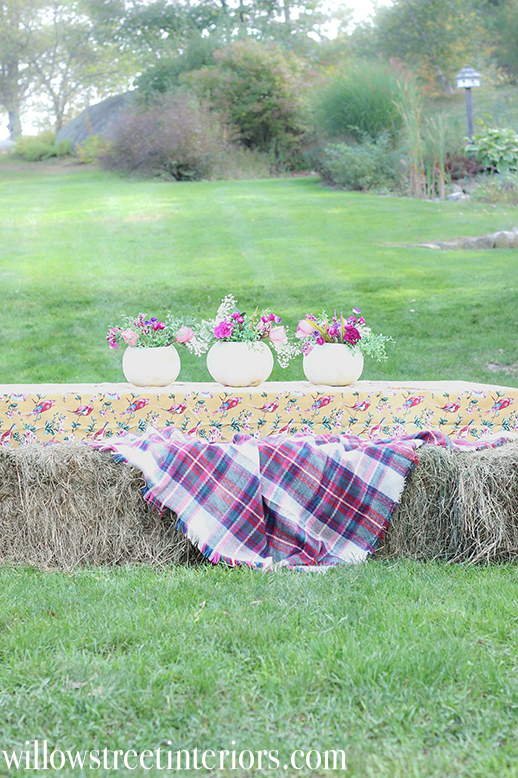 For the table, we just set our old butcher block island top (yes, I saved it in the remodel for parties!) on top of hay bales, and then used more hay bales for seats.
The scarf and the table cloth – both courtesy of amazon prime. Ha!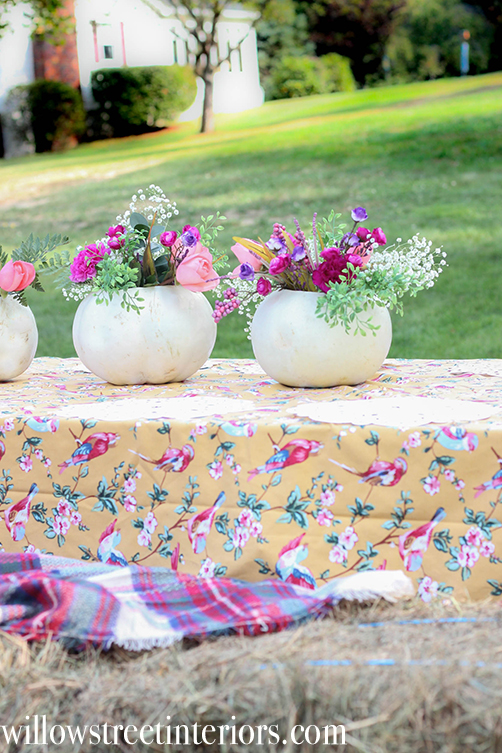 I carved out white pumpkins and used both faux and real flowers in the arrangement to save money. The only real flowers up there are the pink roses, some fern fronds, and baby's breath. Can you tell? It's pretty convincing when they're mixed well, I think!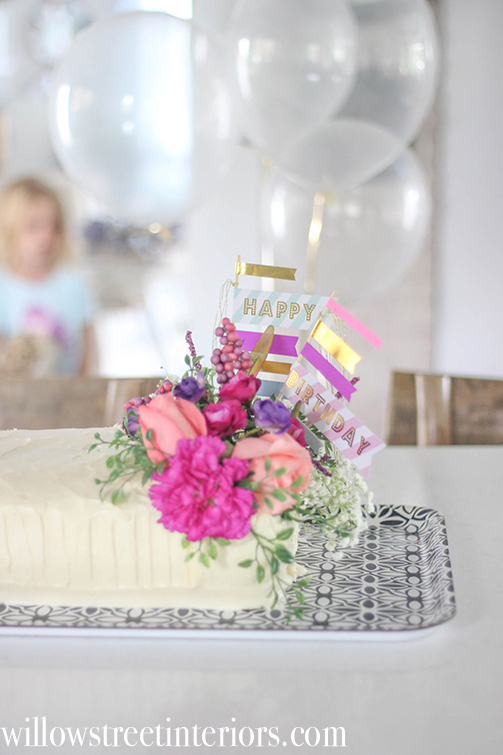 I did the same thing with the flowers on the cake. The real flowers weren't organic, and I had no idea what type of pesticides could be on them. Sooo, I actually frosted the cake, covered the corner where the flowers would be with plastic wrap, frosted over that, and then put the flowers on.
When it was time to cut the cake, I took the flowers off, peeled off the plastic wrap, and the cake underneath still look perfectly frosted! In retrospect, I should have done a tutorial, but I had no idea if it would work.
I'll have to post one next time I make a cake just in case that wasn't clear enough, because if you can't get your hands on organic flowers, it's a handy little cake decorating trick.
I got the cake topper here. Just an FYI though, I used a marker to color in a couple of the pennants a deeper shade of pink to coordinate with the color scheme.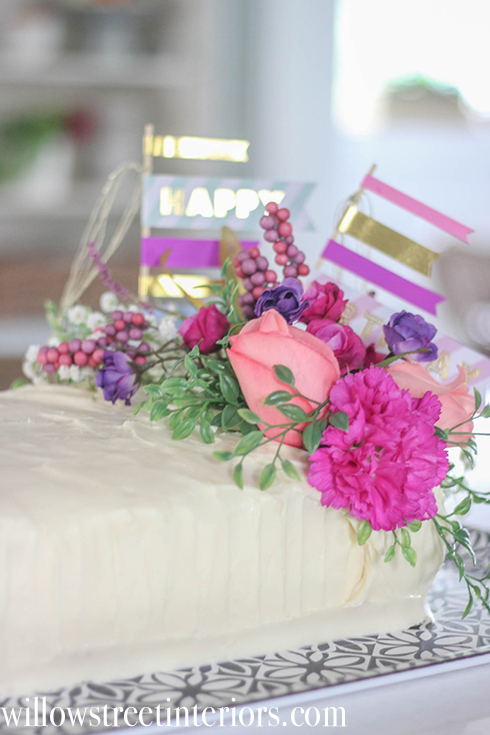 I'm sorry the photos aren't the greatest for this post, you guys! I ran around like a mad woman for ten minutes before everyone came, and didn't have time to put any love into them. I apologize for the blurriness and cell phone shots!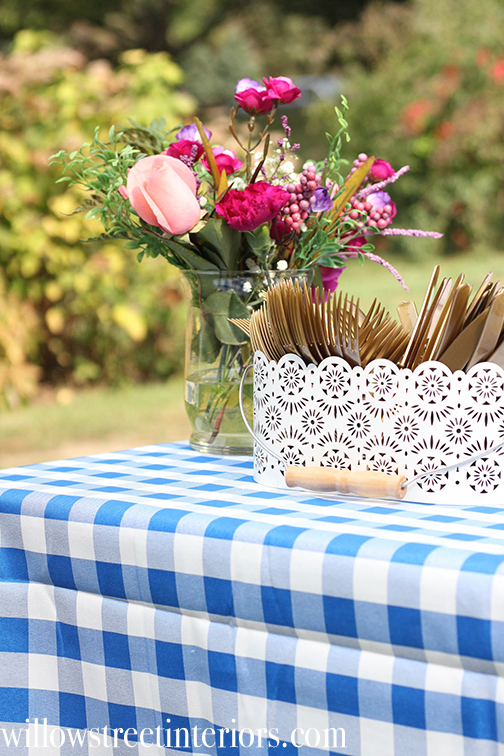 White utensil holder was from Target last year, and you can find this checked tablecloth here.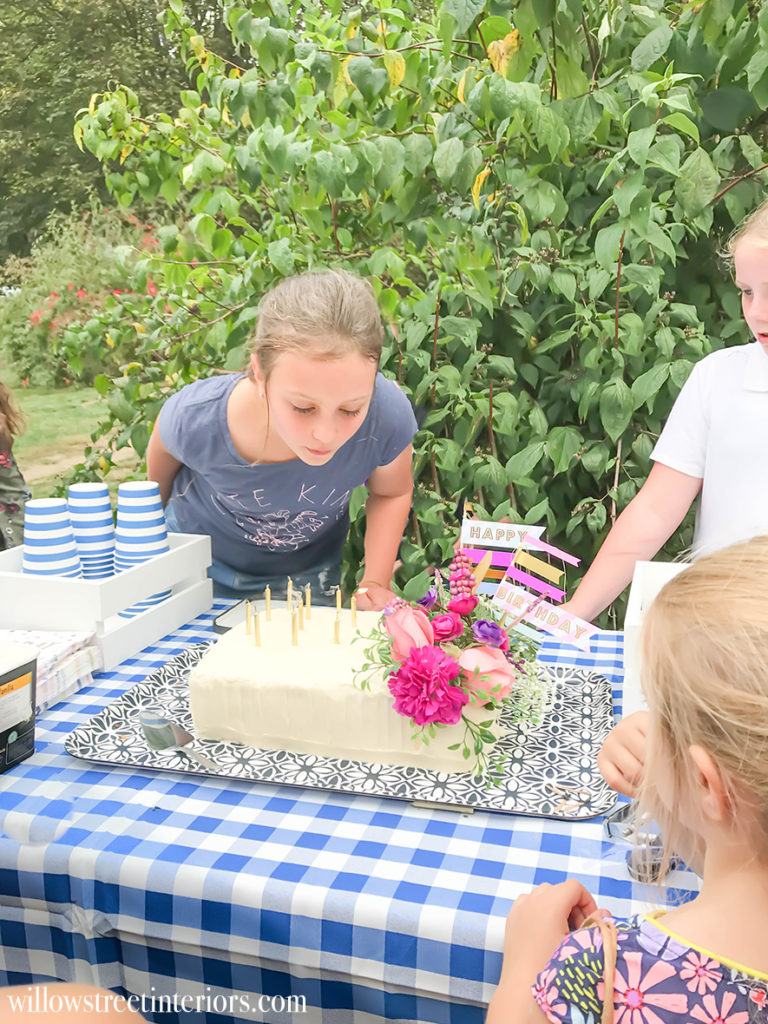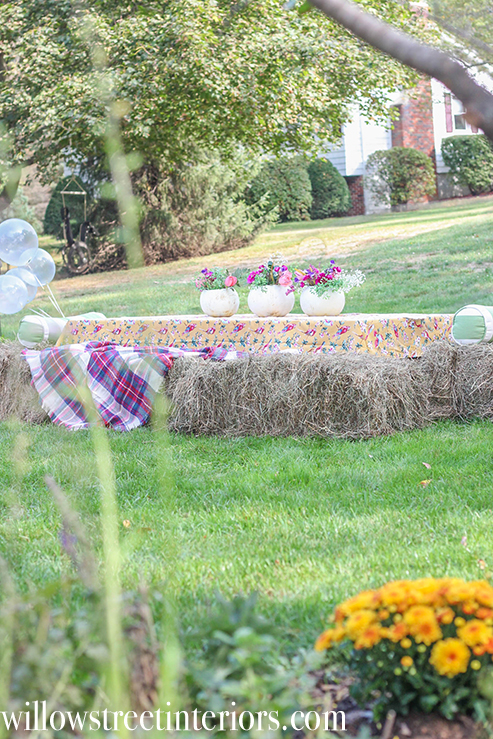 We played a couple of fun games, like…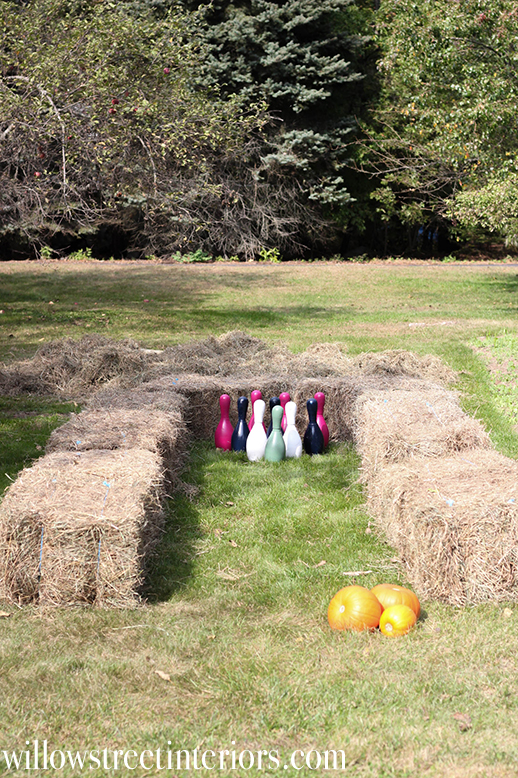 Pumpkin bowling!
I called a local bowling alley and asked if they had any old pins that they were getting rid of. They did!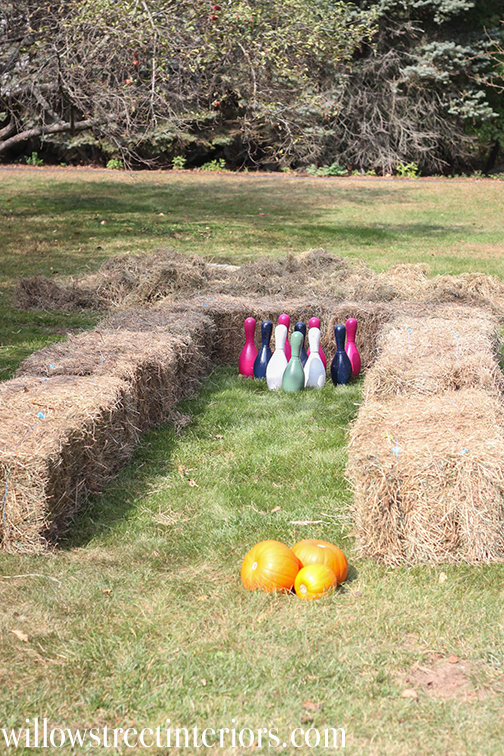 They were pretty beaten up, but it wasn't anything a few cans of spray paint couldn't fix. I'm so bummed that I didn't get any photos of the girls bowling though! It was such a busy day!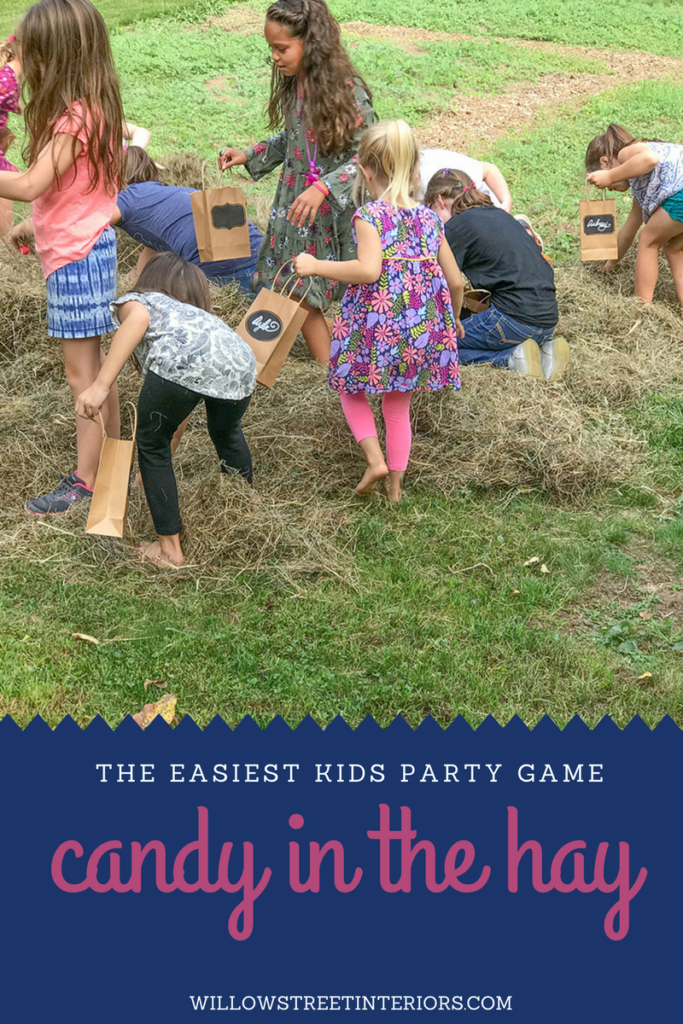 The hit of the party was one of my favorite childhood games. Candy in the hay! And that's basically exactly what it is. Candy hidden in hay. The girls each got a bag to put their goodies in, and the candy became part of the party favor.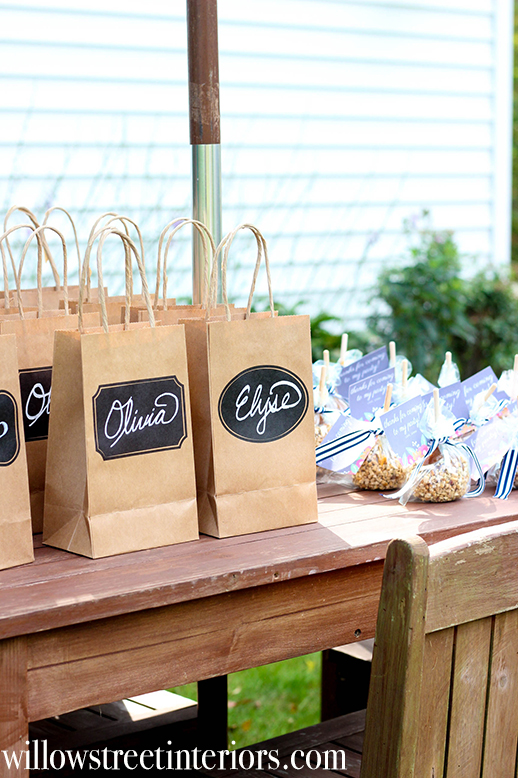 You can find these gift bags here, and the other part of the favor was a caramel apple!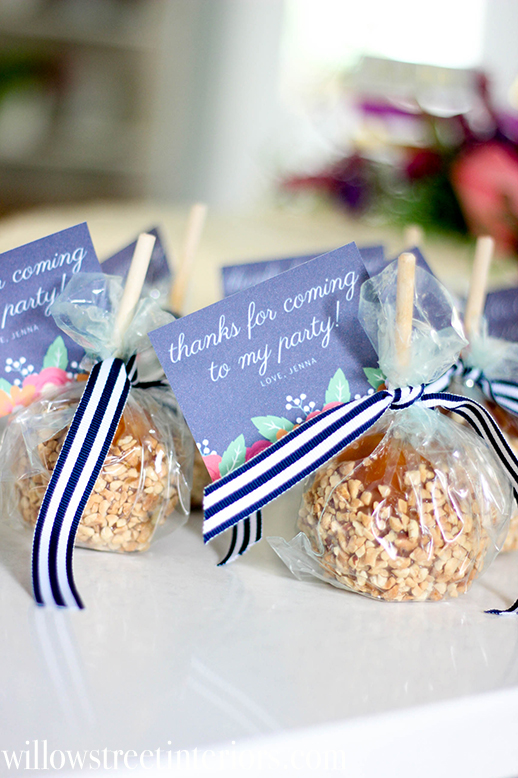 Weren't they cute?
I actually made the little gift tags, but I have no idea how to share them with you here. I'm going to get my brother in law's assistance on that though, so check back. I hope to have the gift tags up as a freebie soon!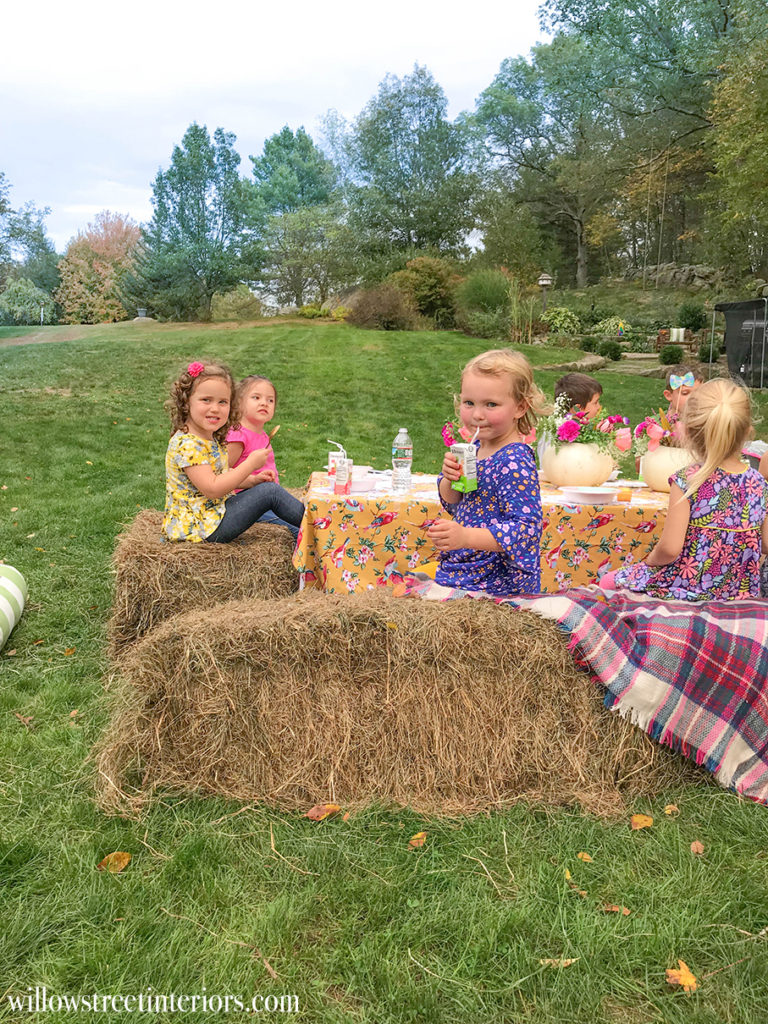 It was a fun day full of happy memories.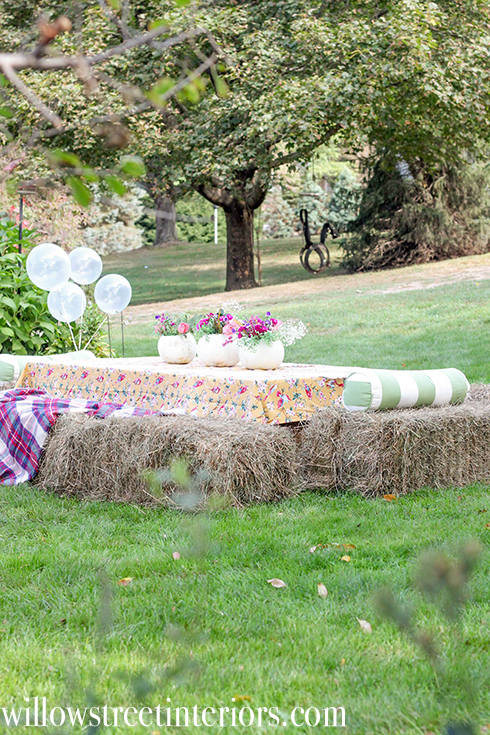 And a cute party, that anyone can pull off in a hurry is a win in my book.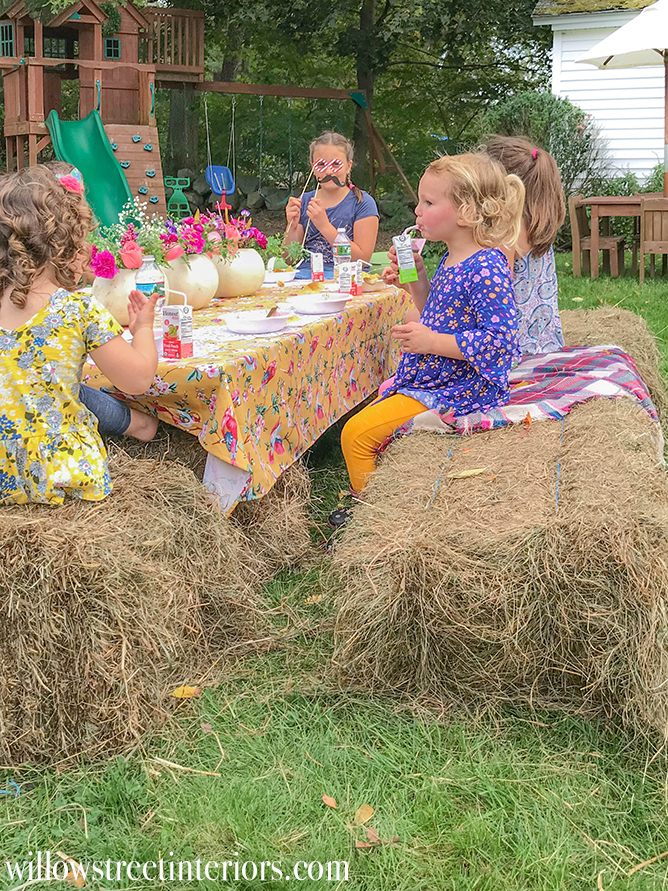 Have a wonderful week, Everyone!
Laura ?