Hey Guys, I'm so excited to finally be sharing this pretty girls room! It's been a whirlwind couple of months with back to school, design work, and life in general, and I've had this earthy, feminine space ready to share for quite awhile now.
I worked on so many kids spaces this summer, which was incredibly fun and freeing, and honestly, kind of like a childhood dream come true.
When I was between 10 and 12, I went through a phase of not being able to sleep at night. It was weird. I can remember listening to the church bell ring down the street, hour after hour, for what felt like months. To distract myself, I'd daydream (night dream?) about the different ways I'd decorate my bedroom if I could. Outerspace and woodland themes were always my favorites lol.
Thinking about being creative, and of all of the different ways you could blend colors and patterns were an escape to me, even back then. A way to leave the present moment, and get lost somewhere else for awhile.
I'm absolutely in love with this serene girls room – the wall color is so calming, and if you could experience it in person, it kind of just wraps you up in softness – so perfect for a bedroom.
Well Guys, I hope you're all fairing well navigating this new school year, and if you're looking for ways to cheer up your little ones who may be struggling with all of the changes this year – maybe a little bedroom makeover is in order? Sources are at the end! Enjoy!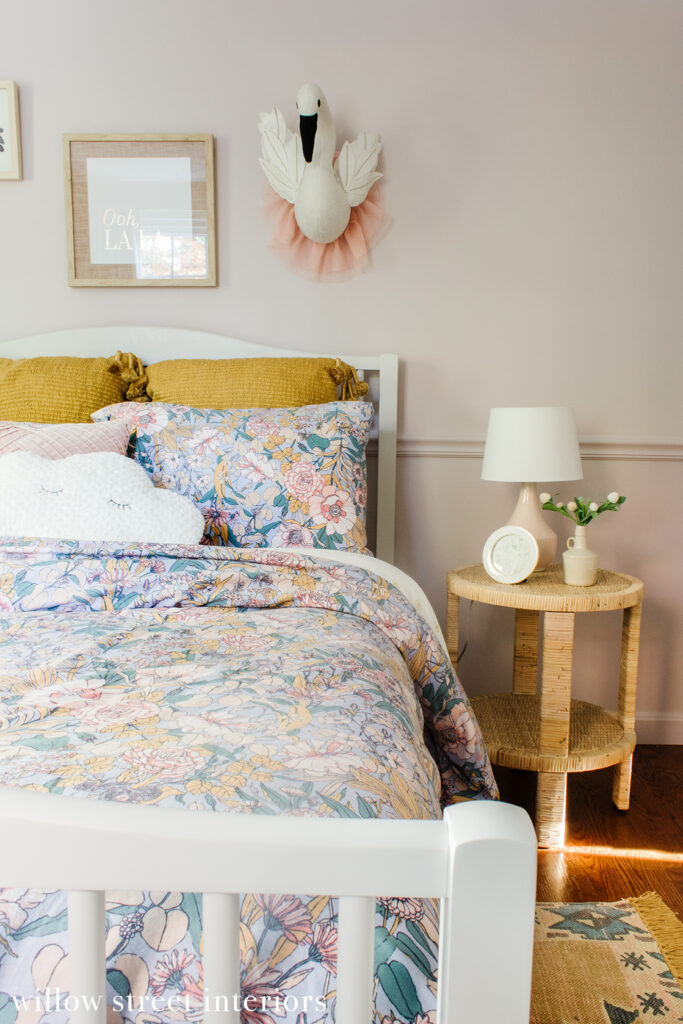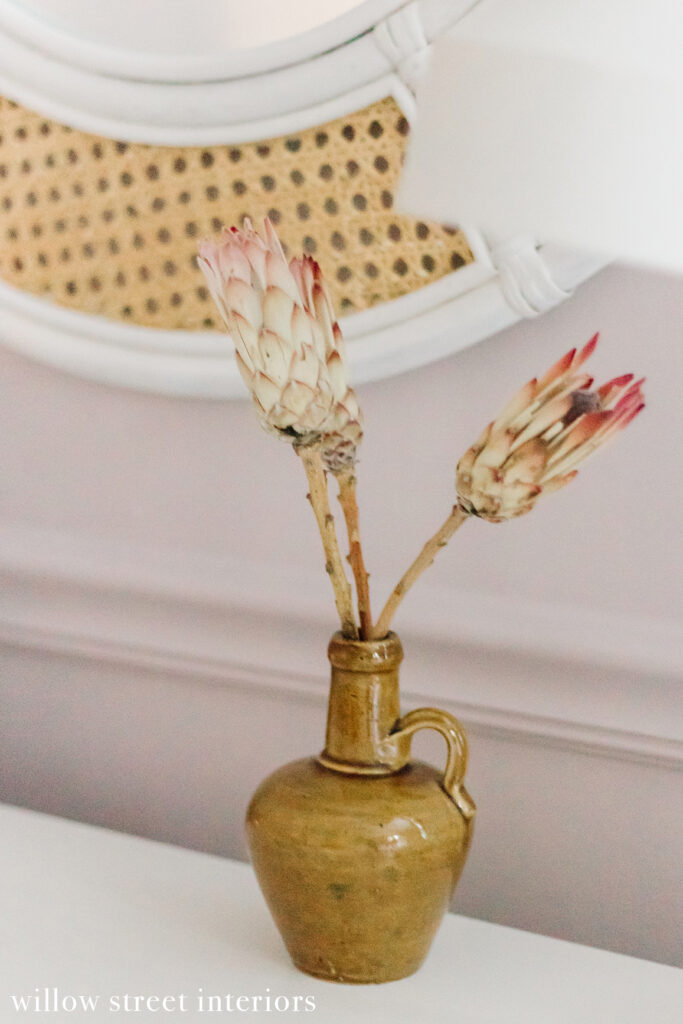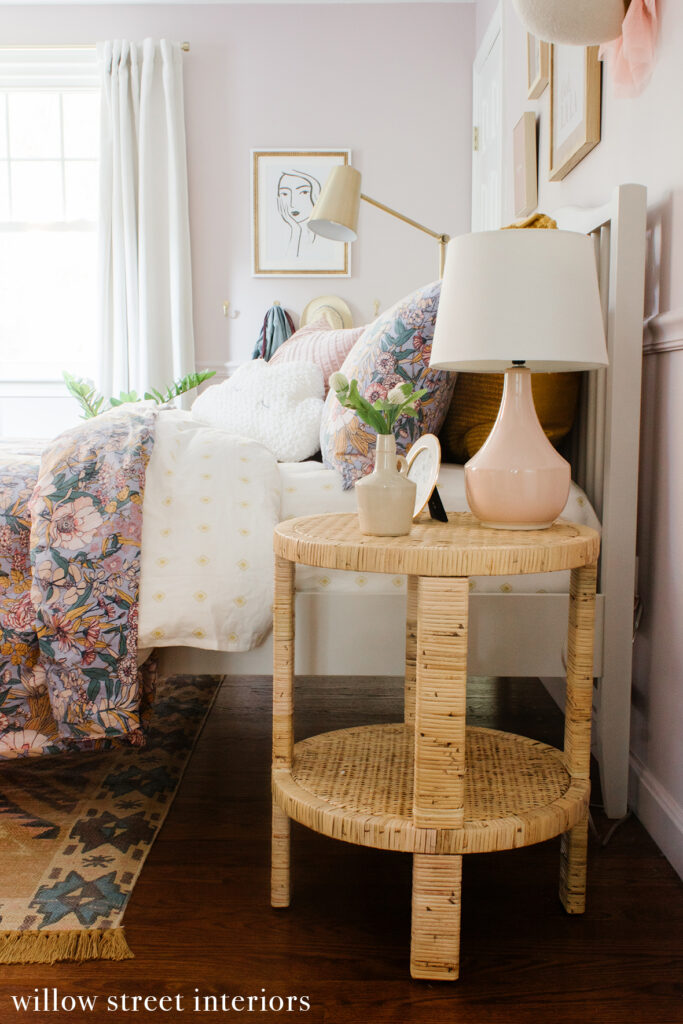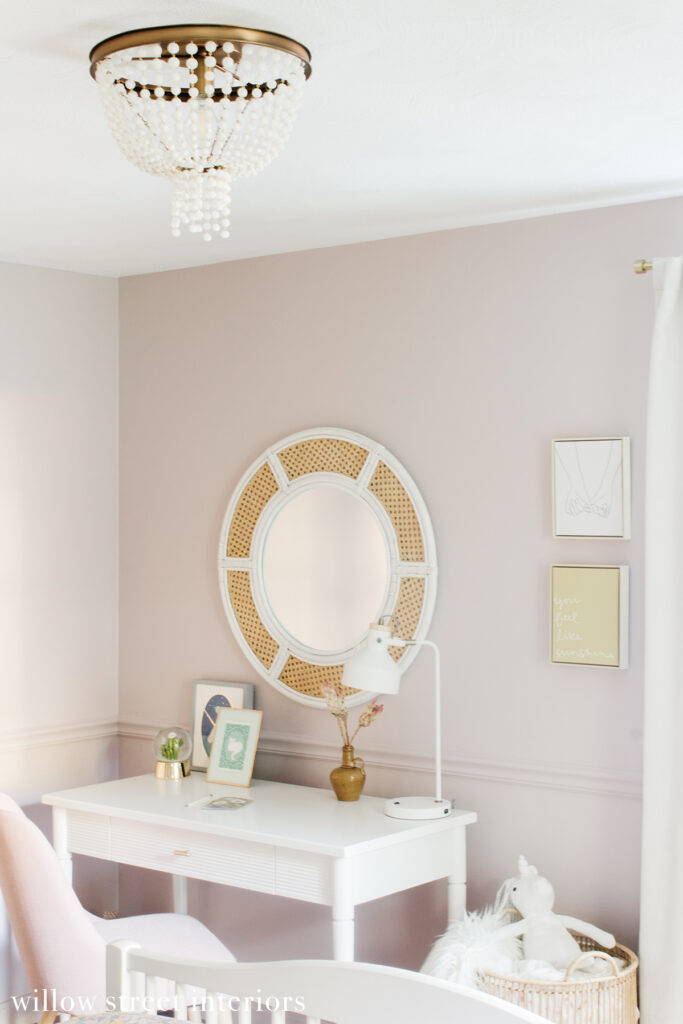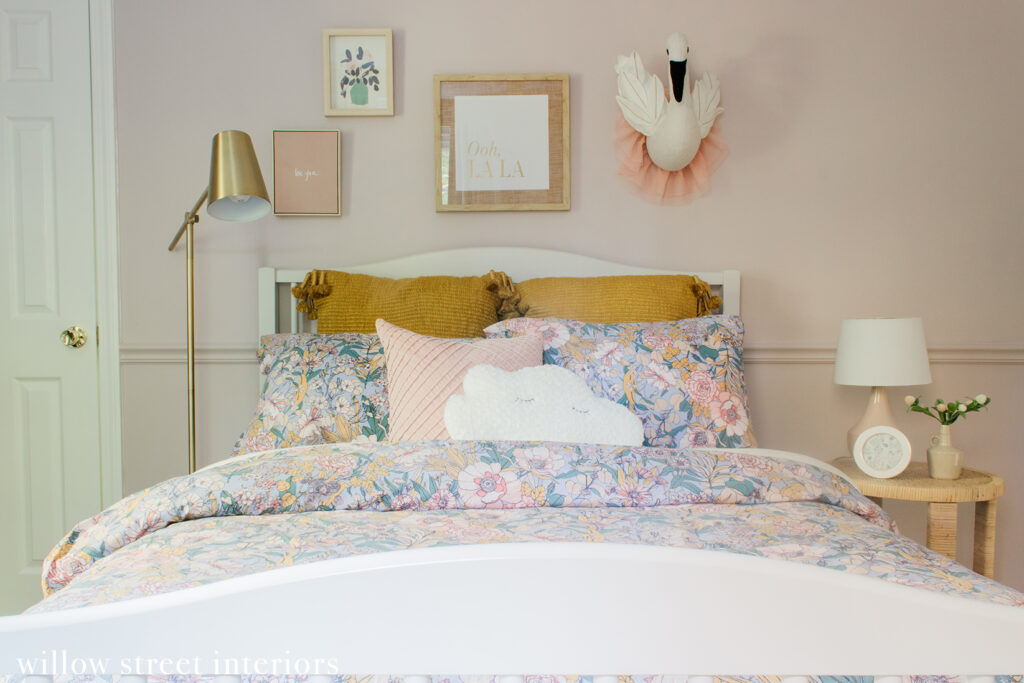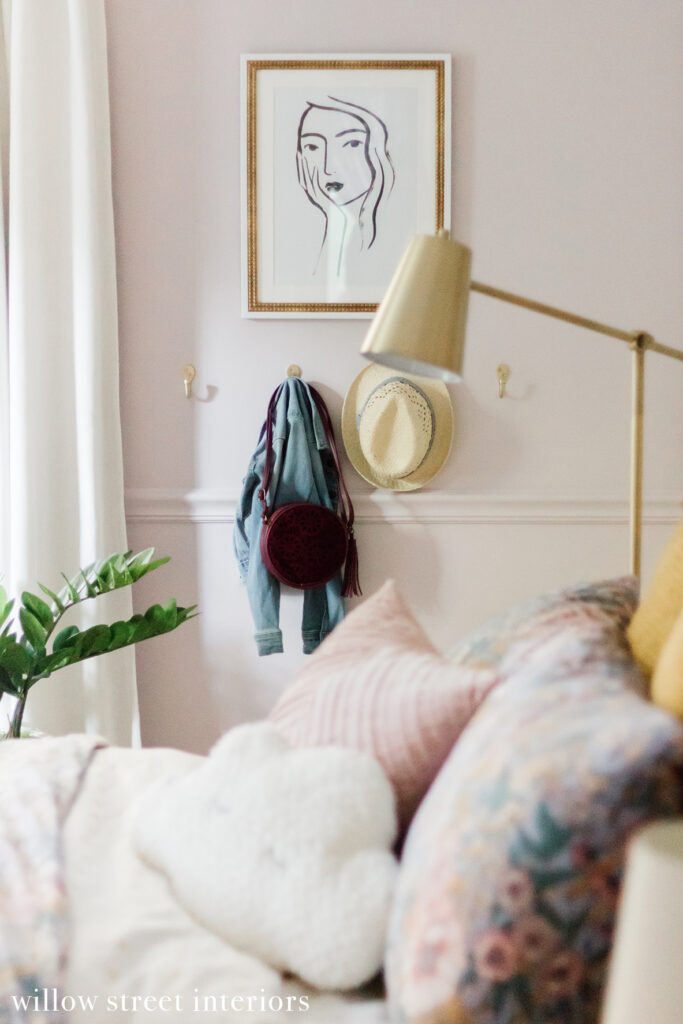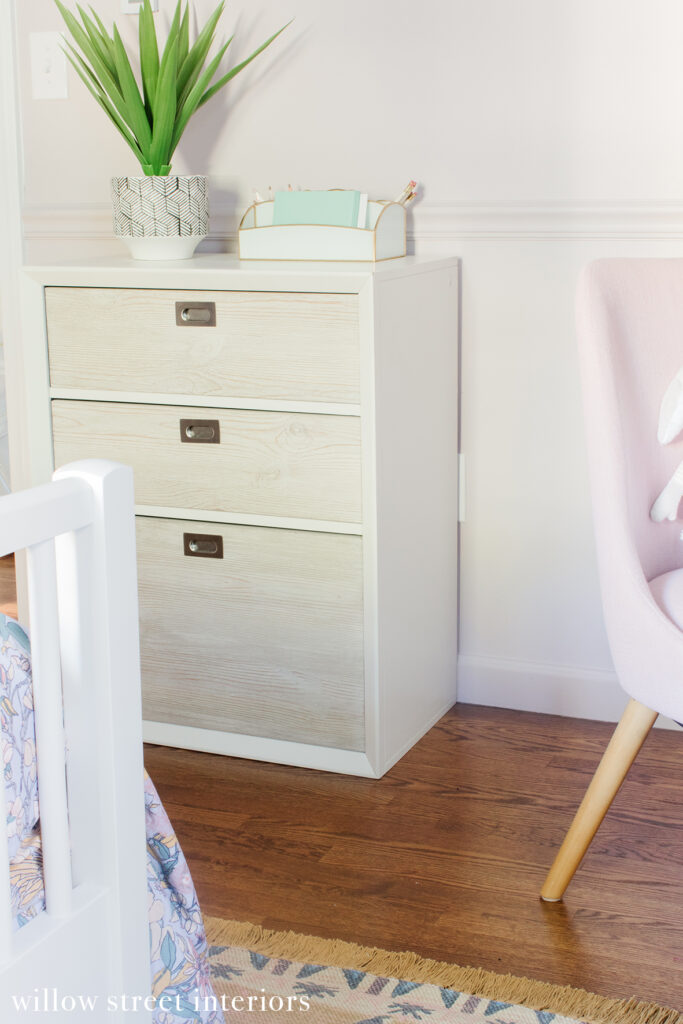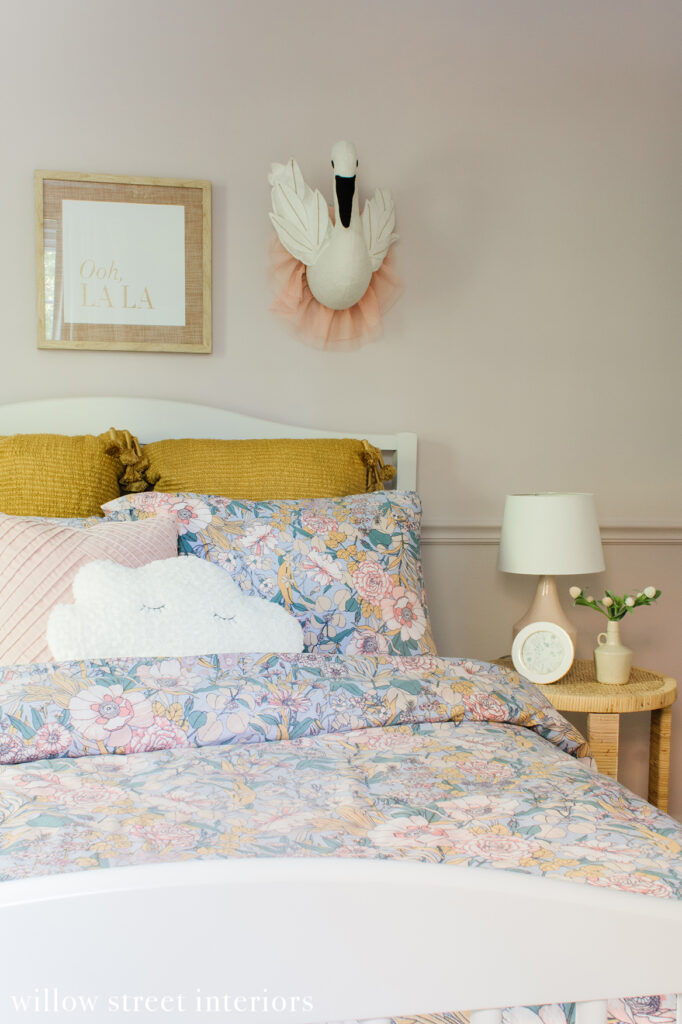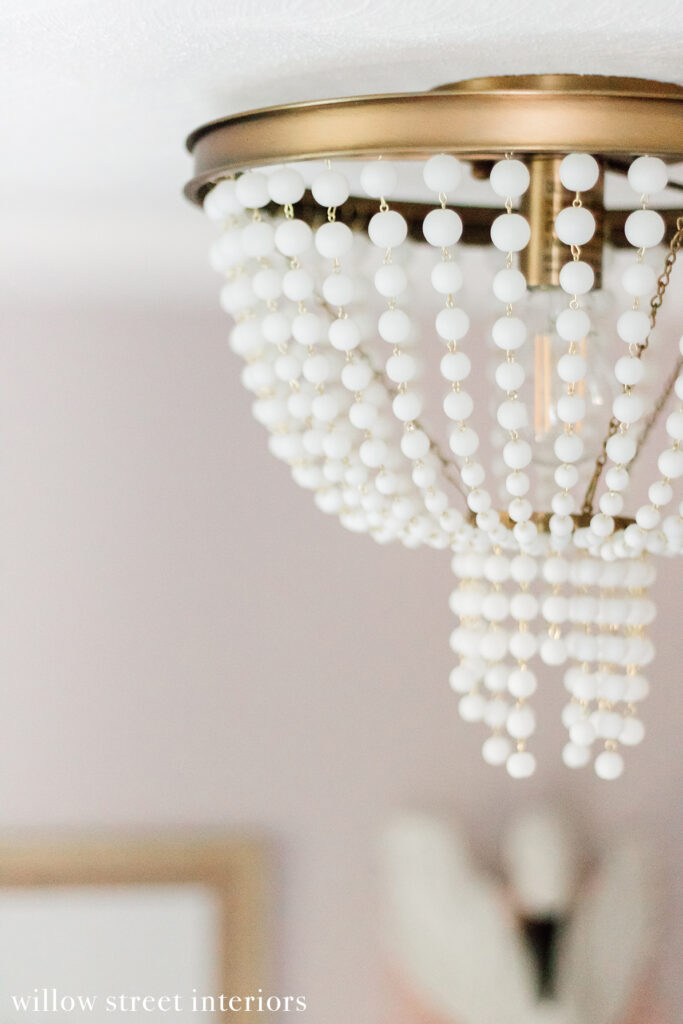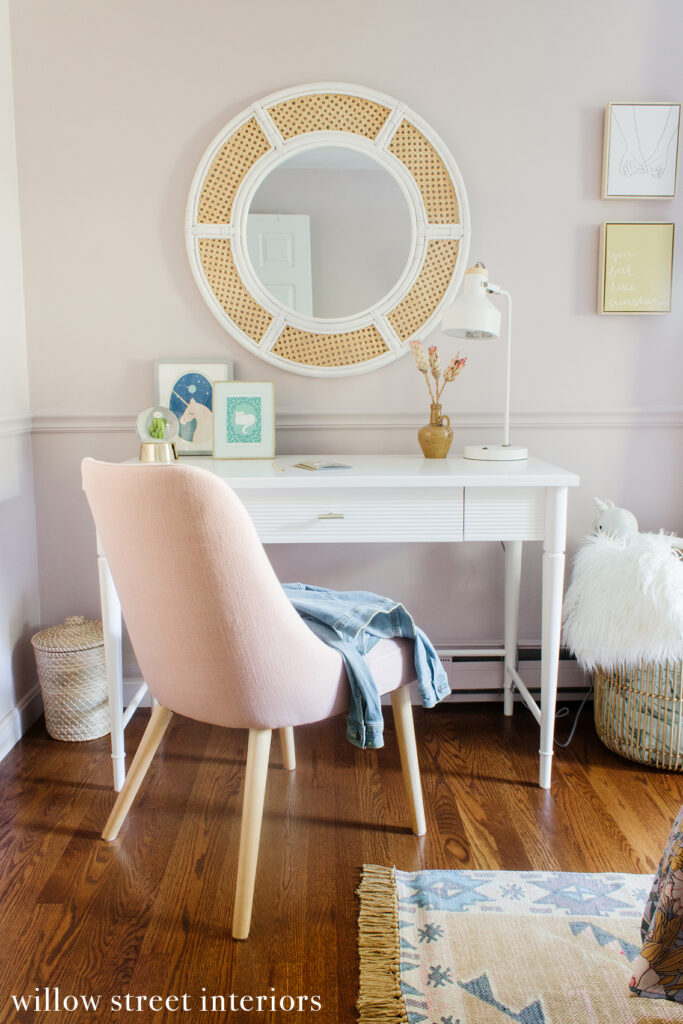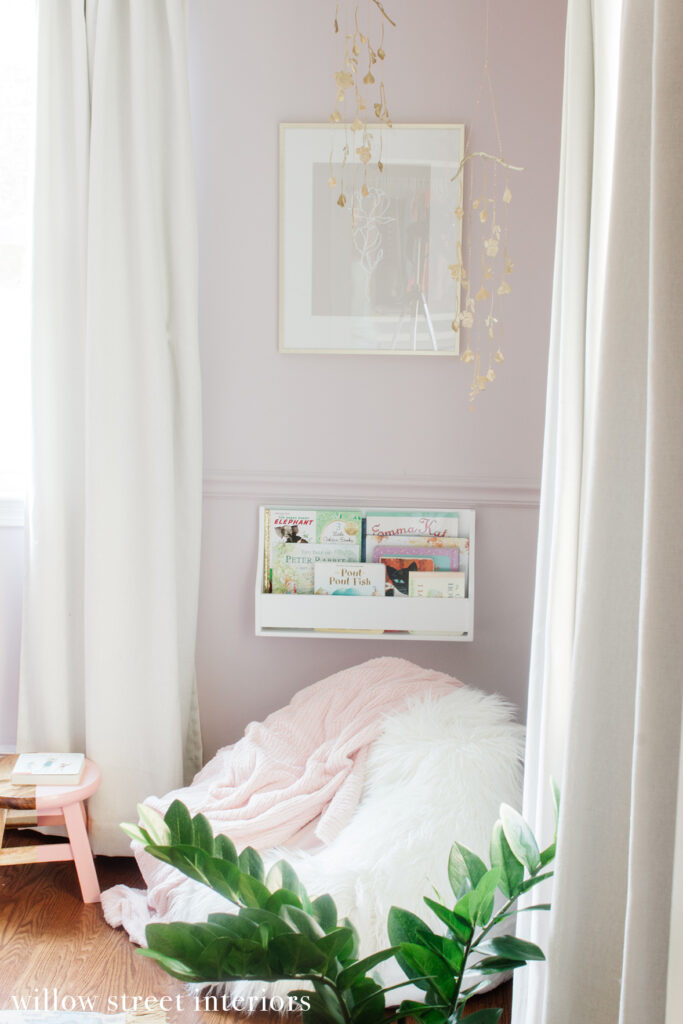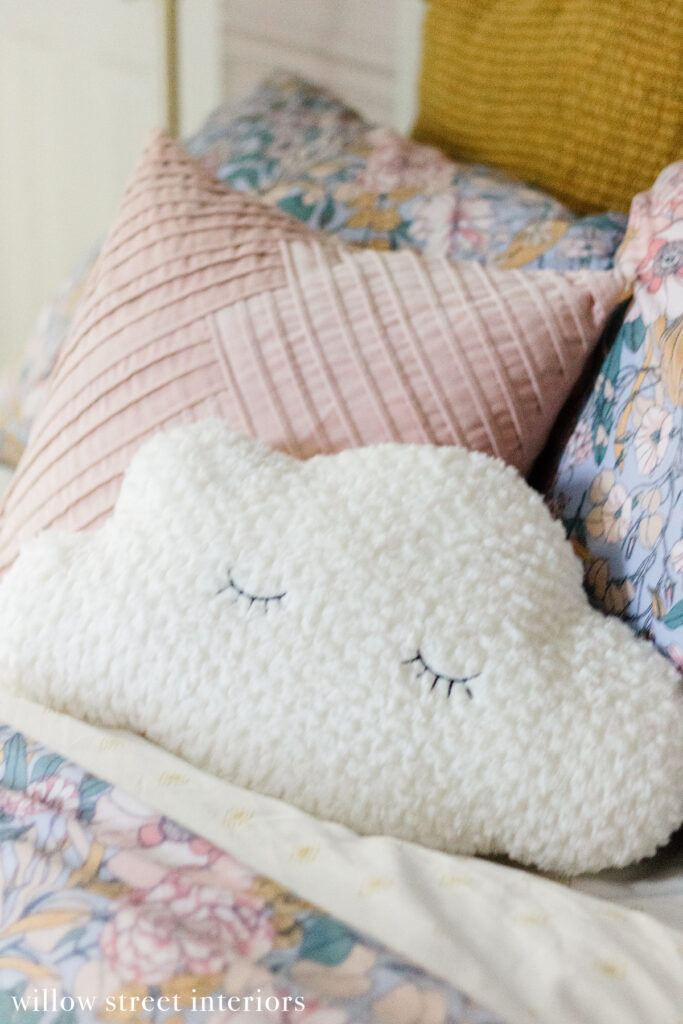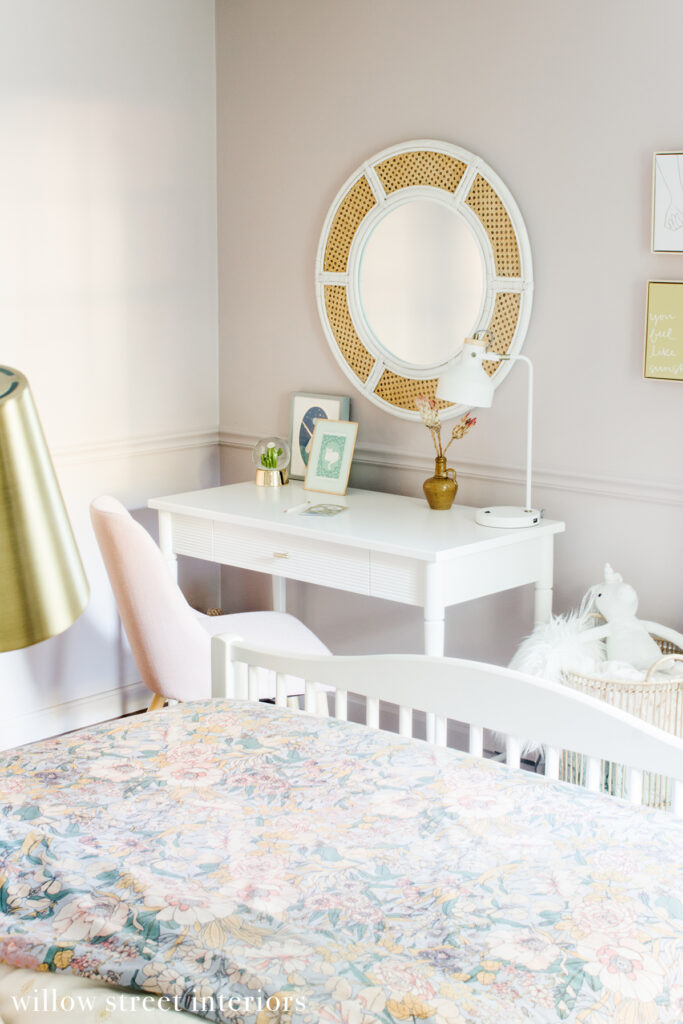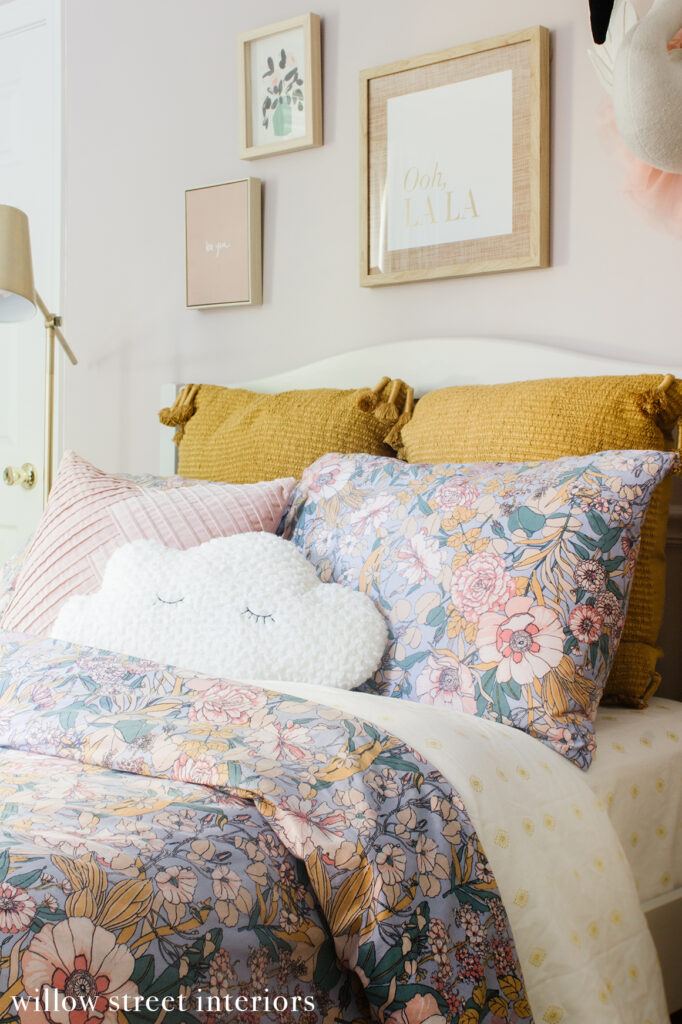 [show_lookbook_widget id="471586″]
The rug is Urban Outfitters, but is sold out 🙁
Wall Color is Sherwin Williams | Vaguely Mauve
Enjoy your week!
XO, Laura