I'm super excited to be sharing this fun boys bunk room reveal with you guys tonight! I have four daughters, so I'm surrounded by pink and flowers allll of the time. I absolutely adored the chance to tap into some masculine energy on this project. My clients wanted a space for their toddler that would grow with him into his teen years (so smart. My oldest turned 13 yesterday, and I don't know where the years went!)
I absolutely love how this space turned out! Seriously, do I need bunk beds and a lighting bolt in my bedroom? So. fun.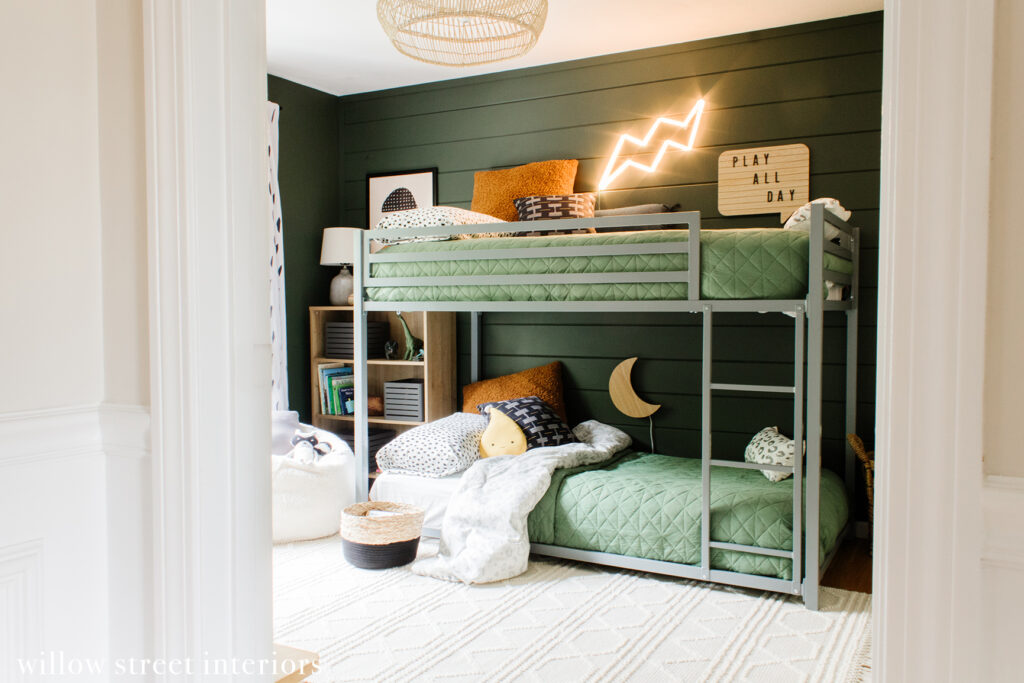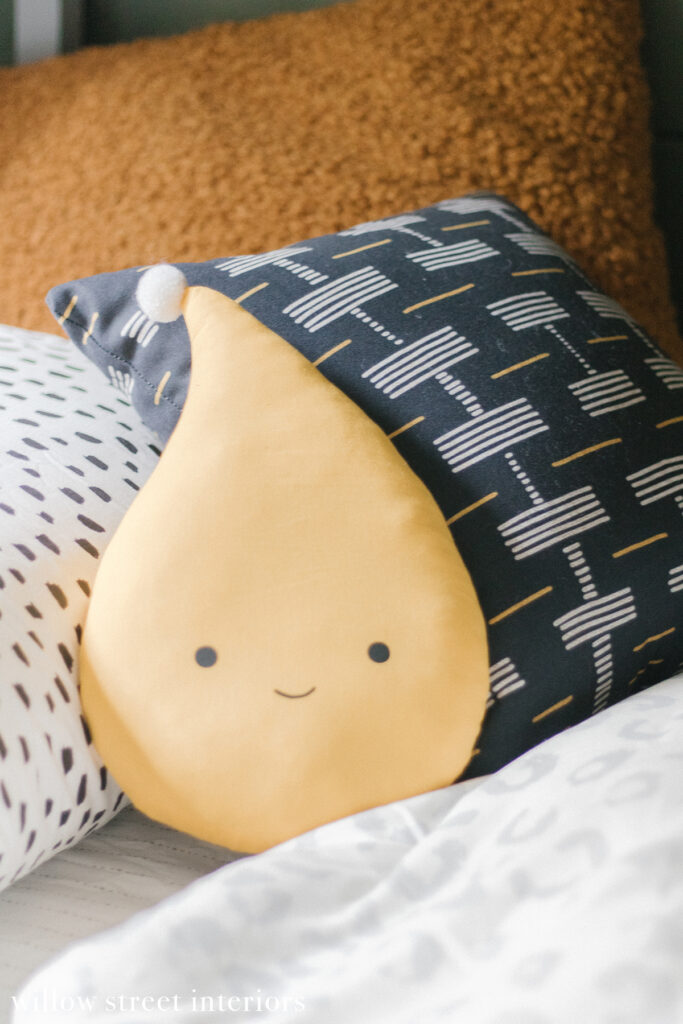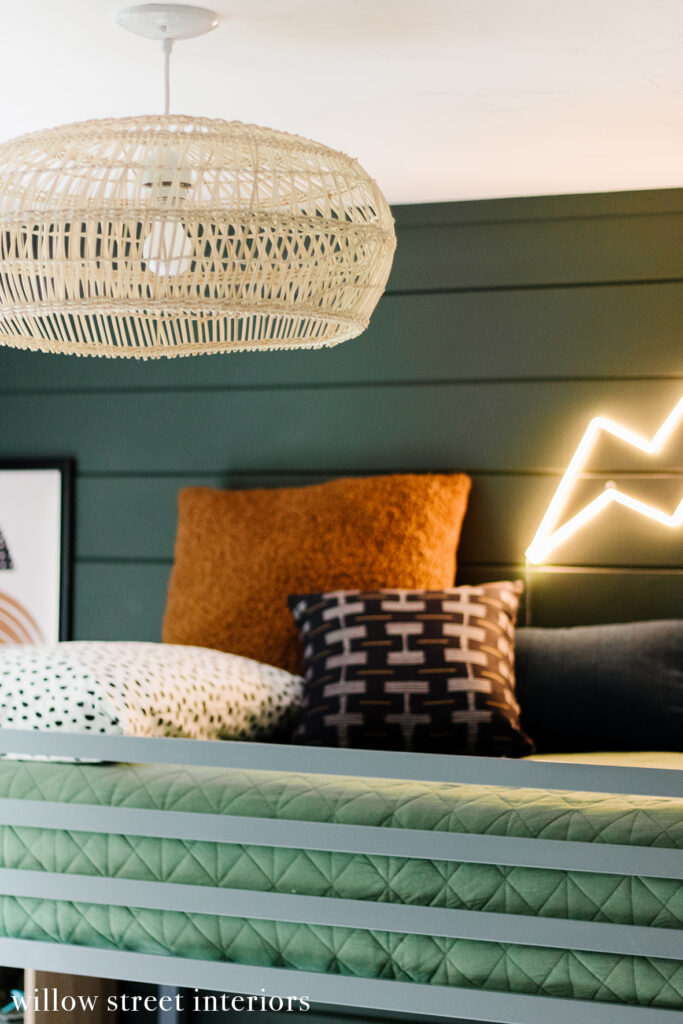 I'm not really a fan of themed kids rooms – mainly because kids change their minds as to what their passionate about every two seconds.
Or at least mine do!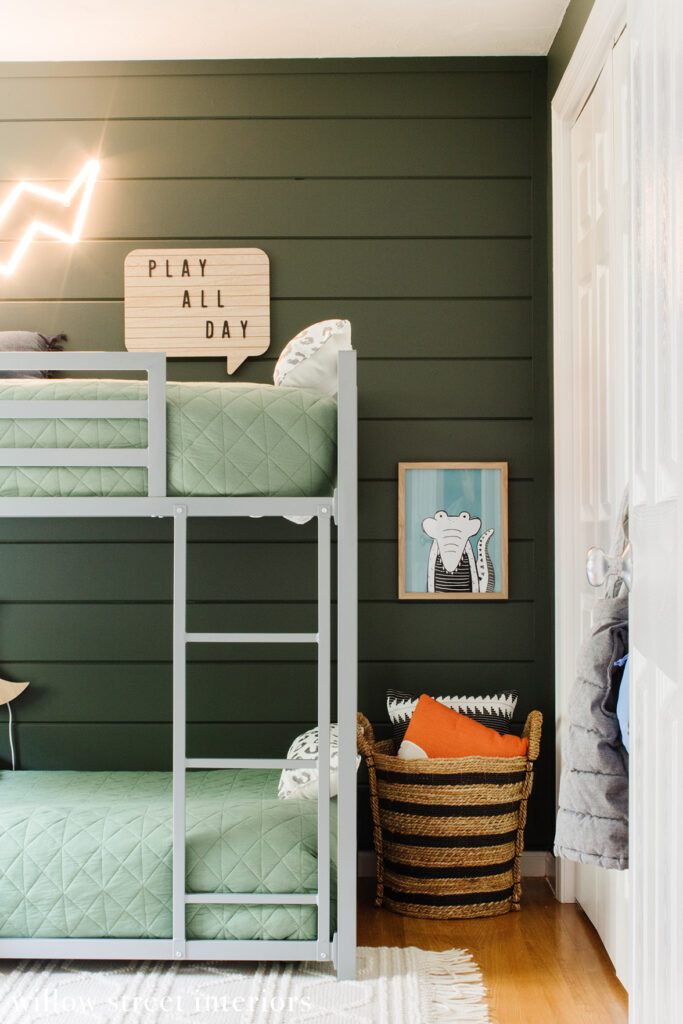 I wanted this room to feel adventurous and fun, filled with things that boys think are cool, without really heading in any specific, thematic direction.
I'm going to share sources at the end, so stay tuned!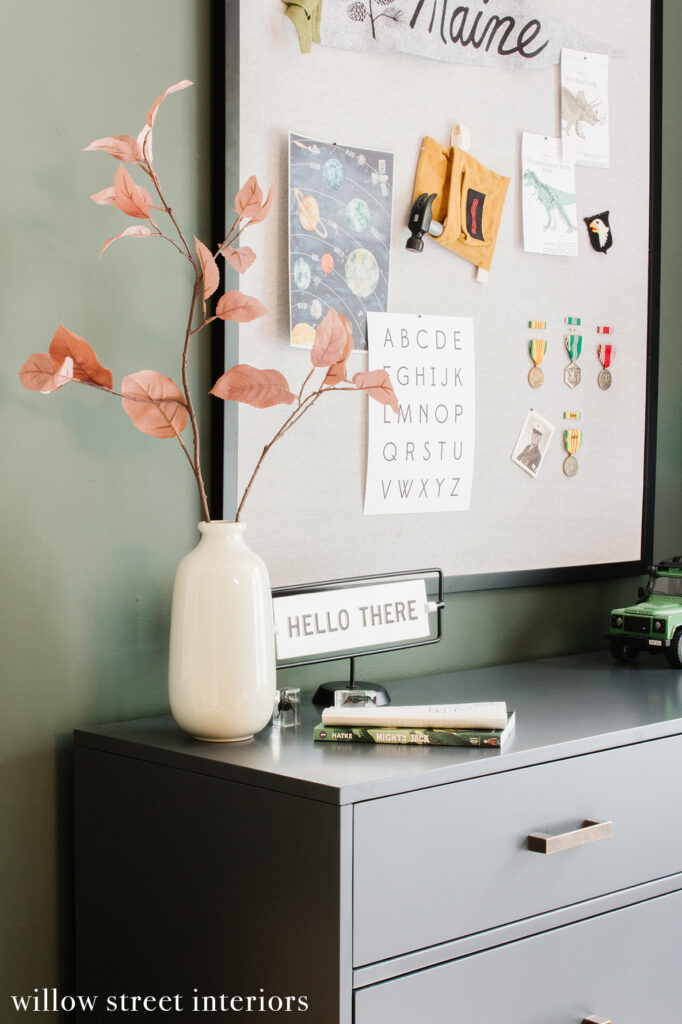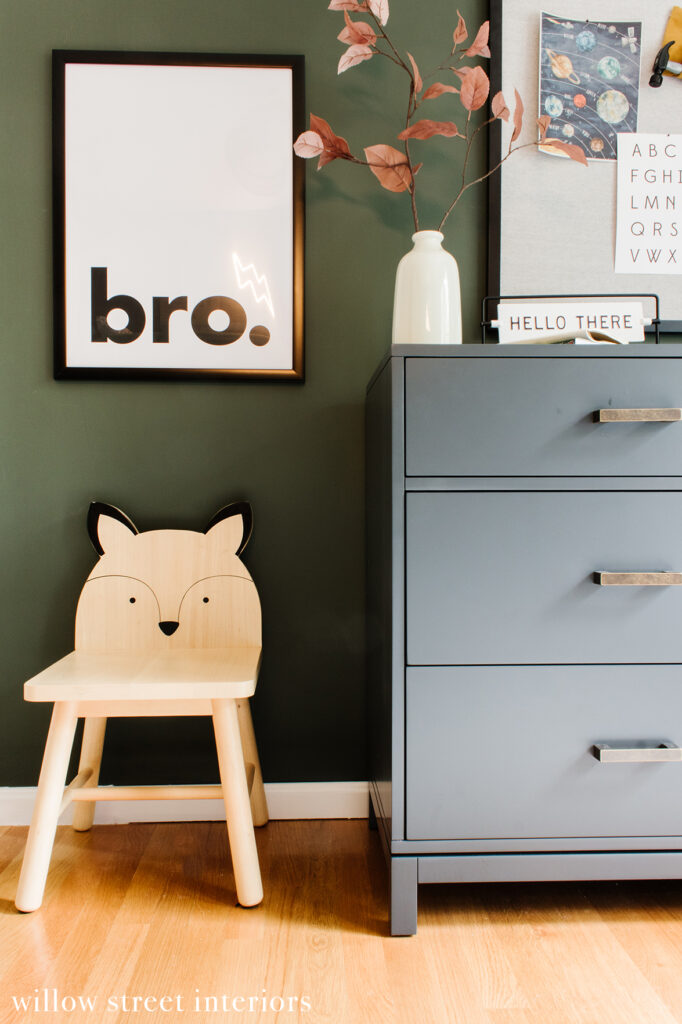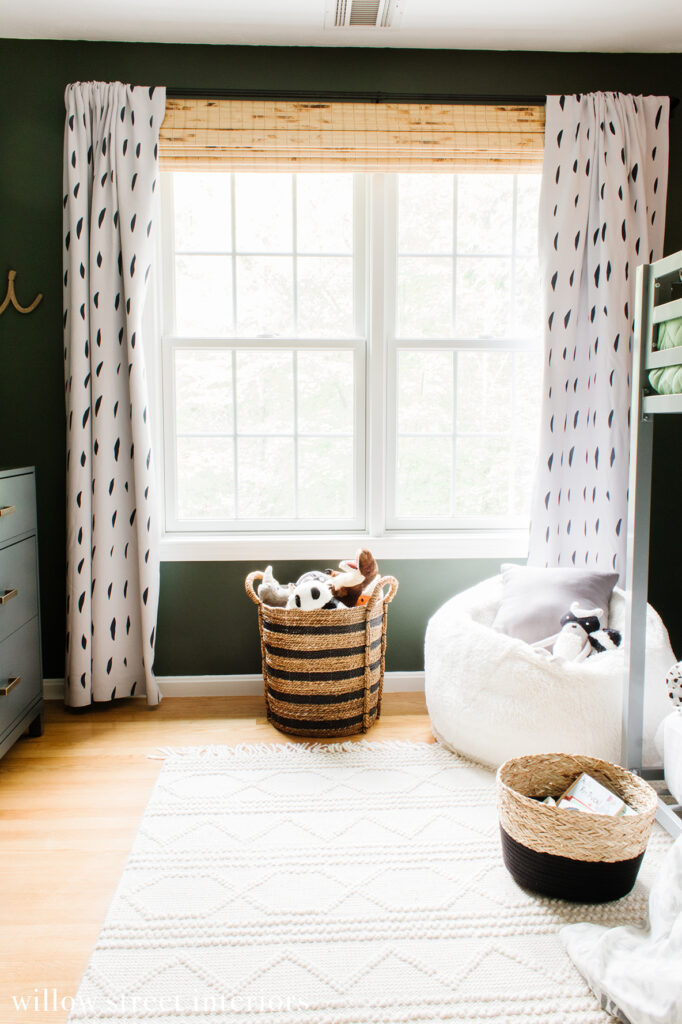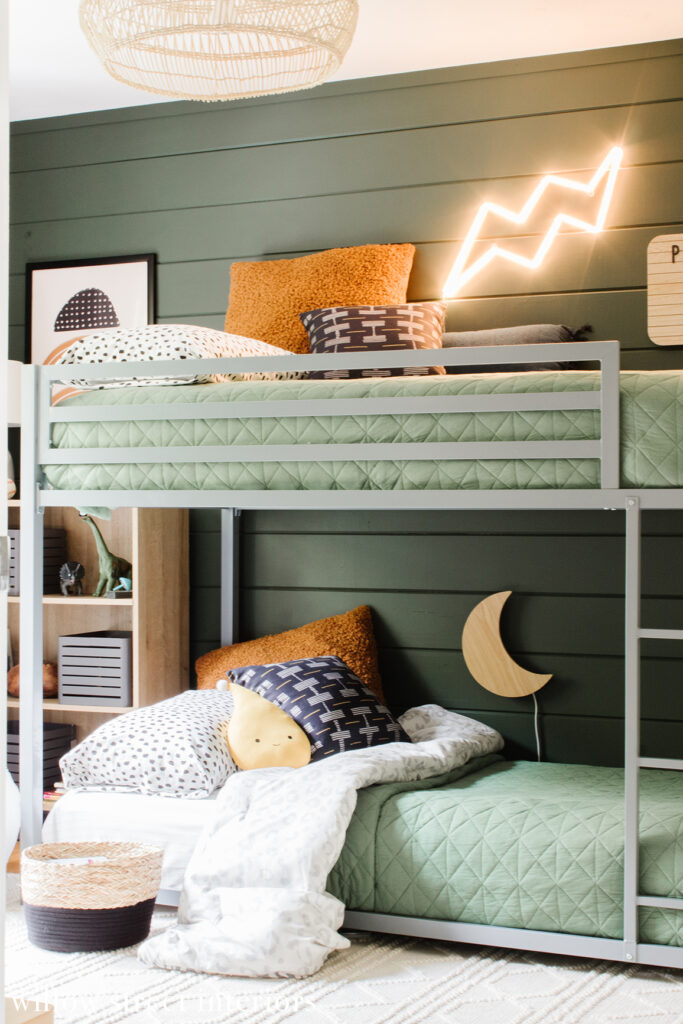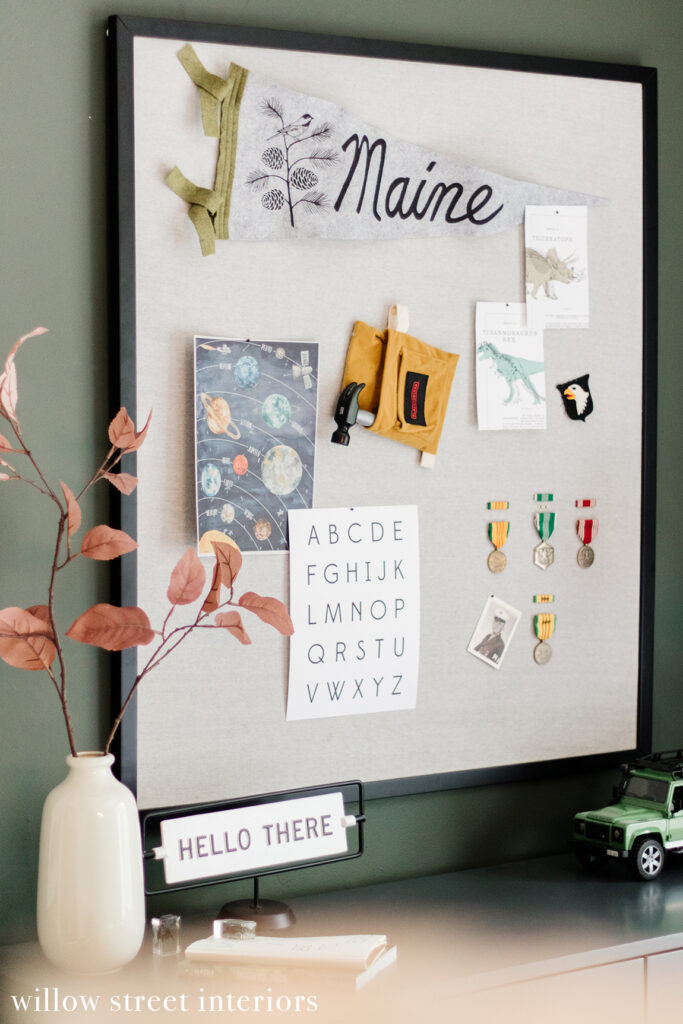 For the pin board, I wanted to find a way to fill it without really having to spend too much money, so I asked my clients to get together a few things that we could potentially put on it. I adored their Maine pennant banner (so cute!), and they also had these military medals that belonged to my little client's grandfather (who passed away when his daddy was 16). I'm so happy that his grandfather's service, and his memory, has this little place of honor in here.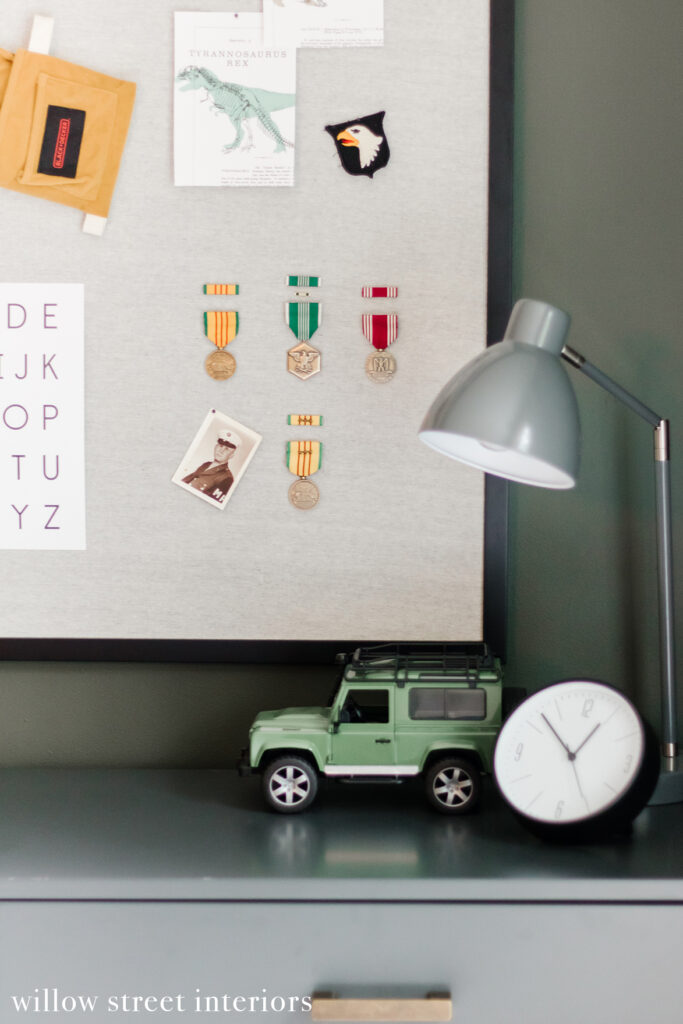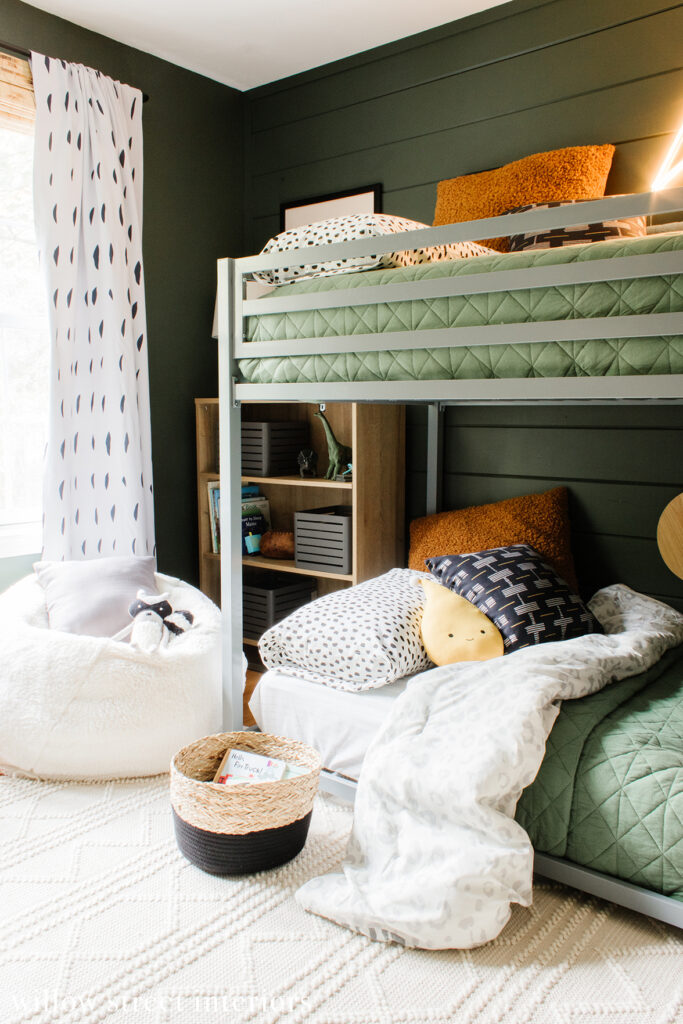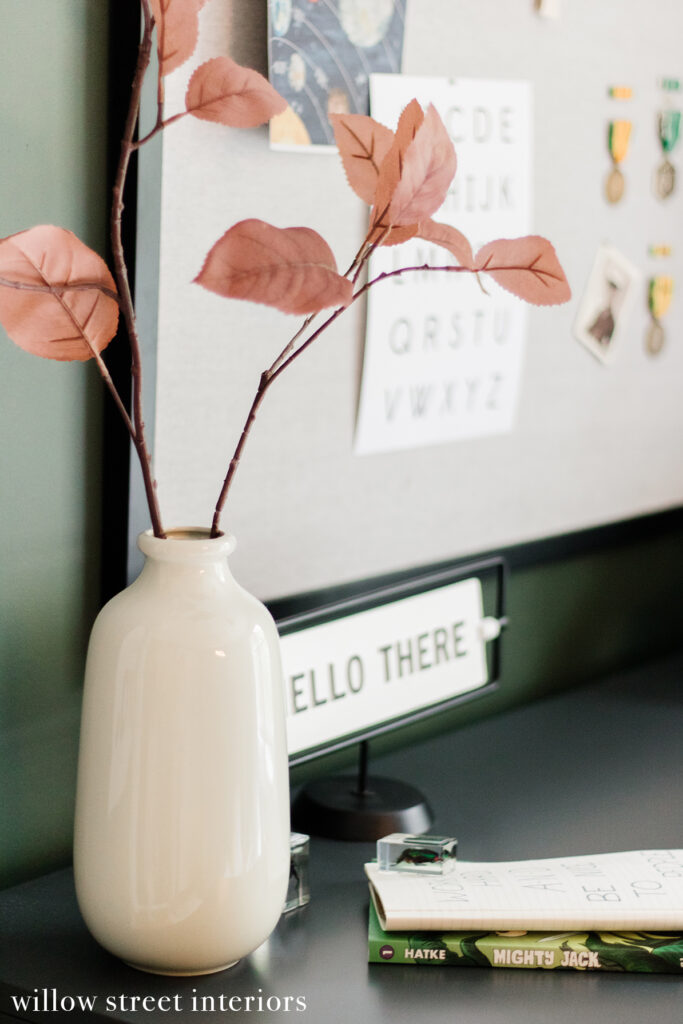 I'm also so happy I ended up styling this project in the fall, because this little hearth and hand branch-in-vase is perfection in here.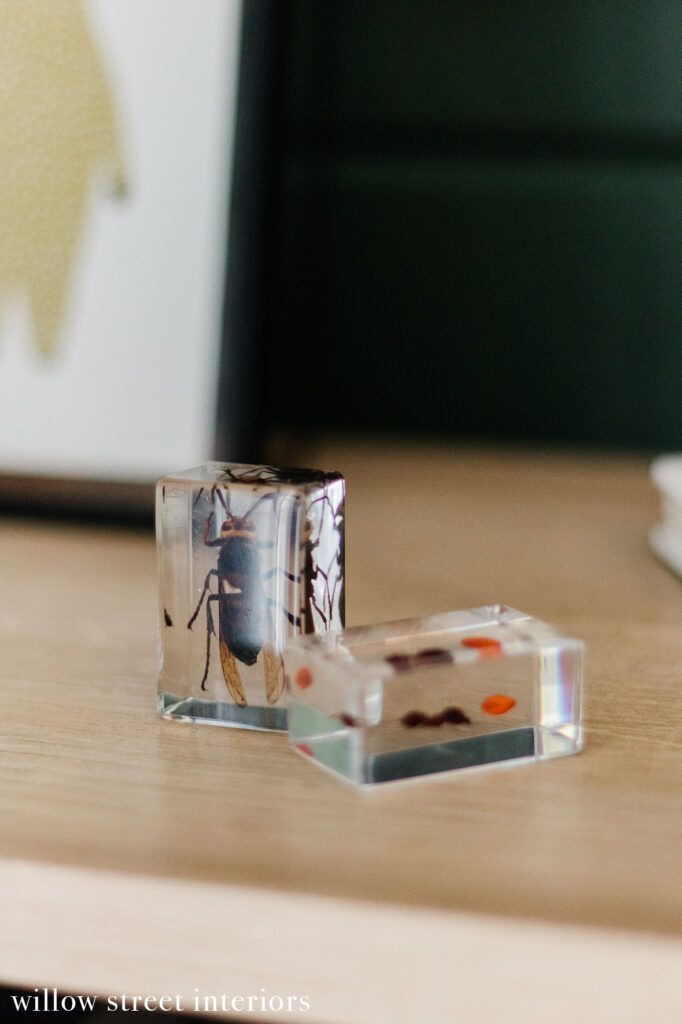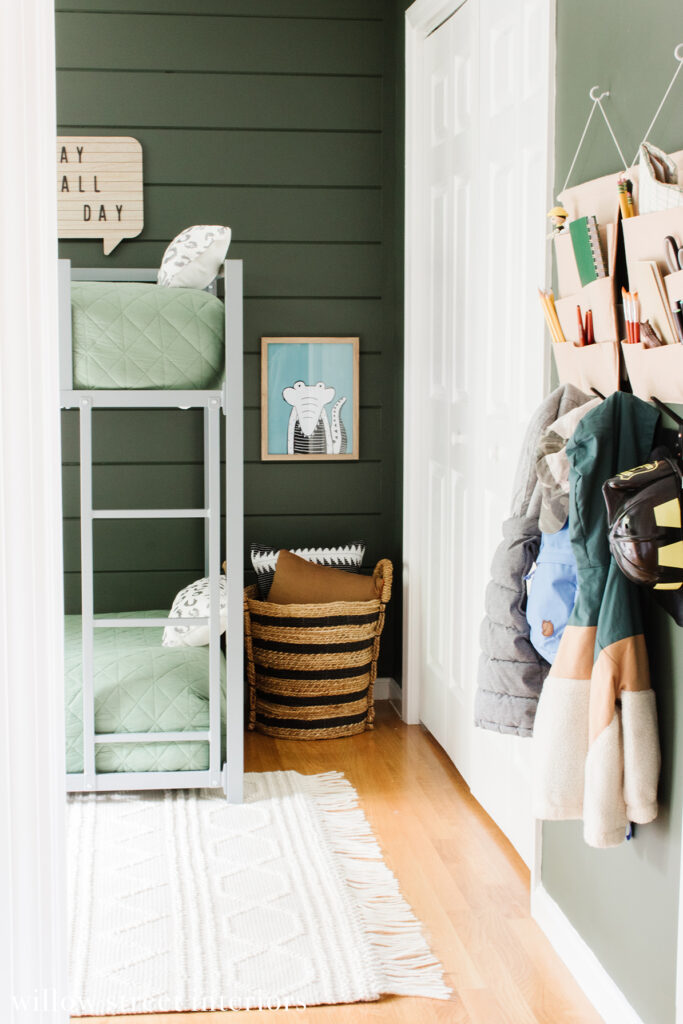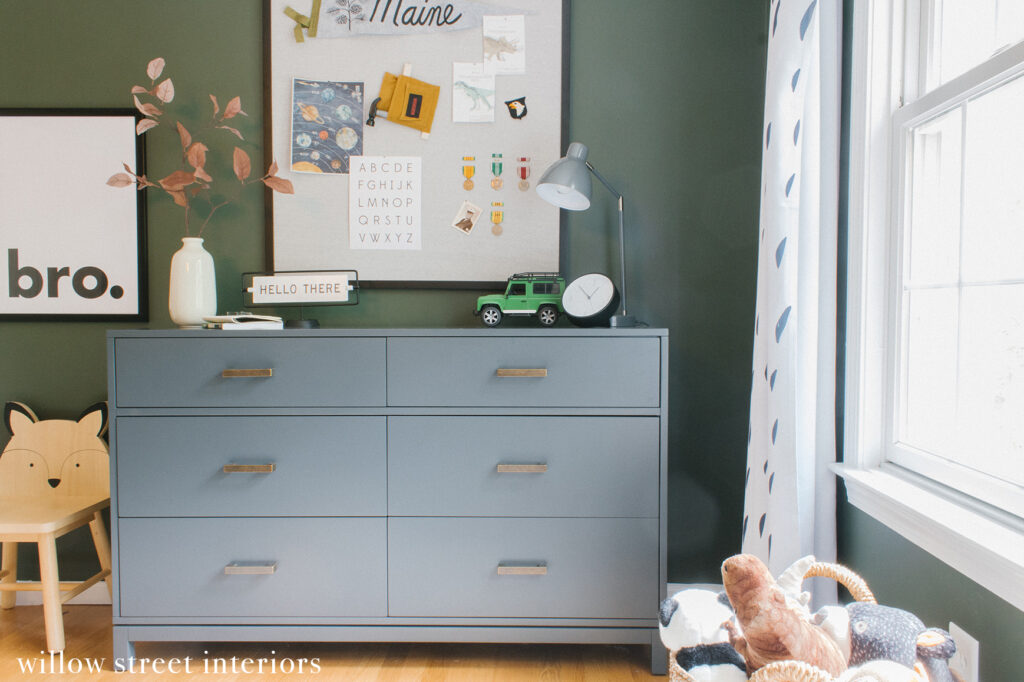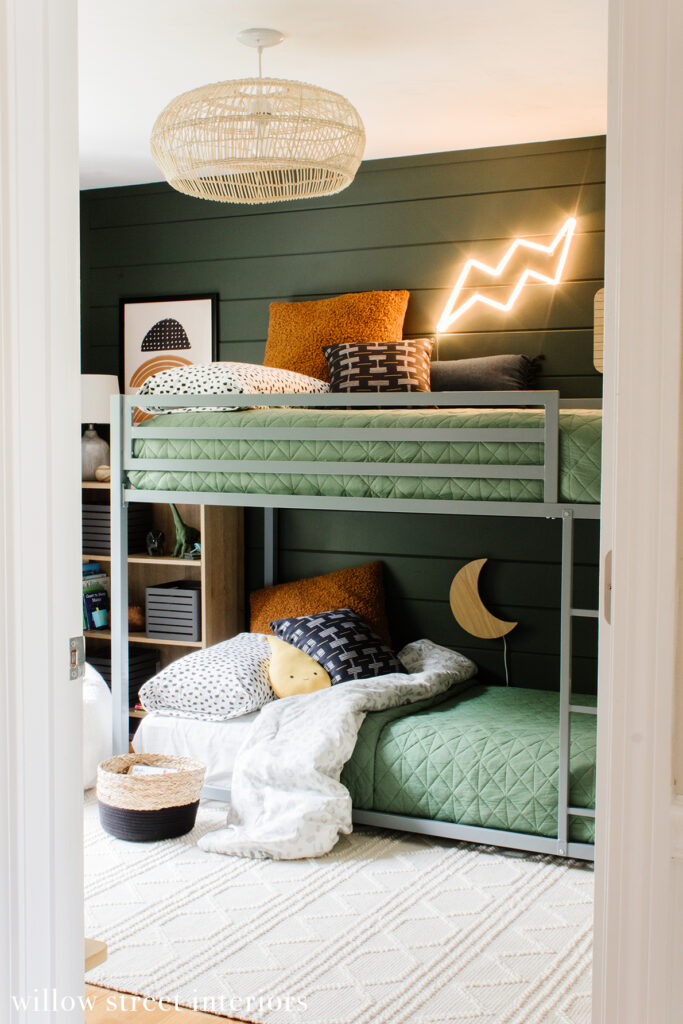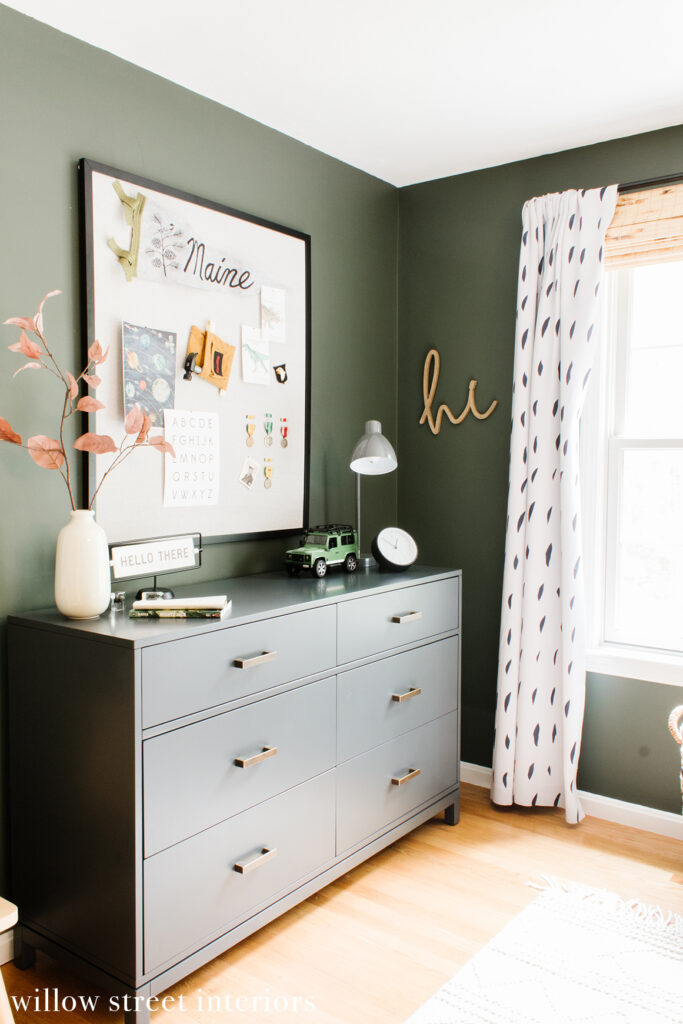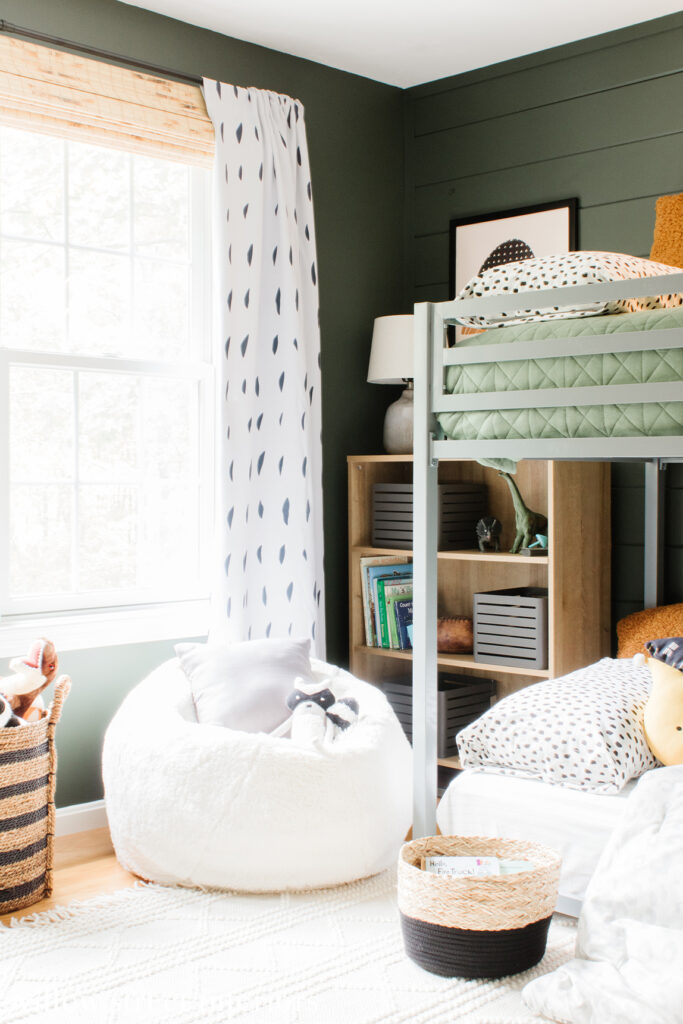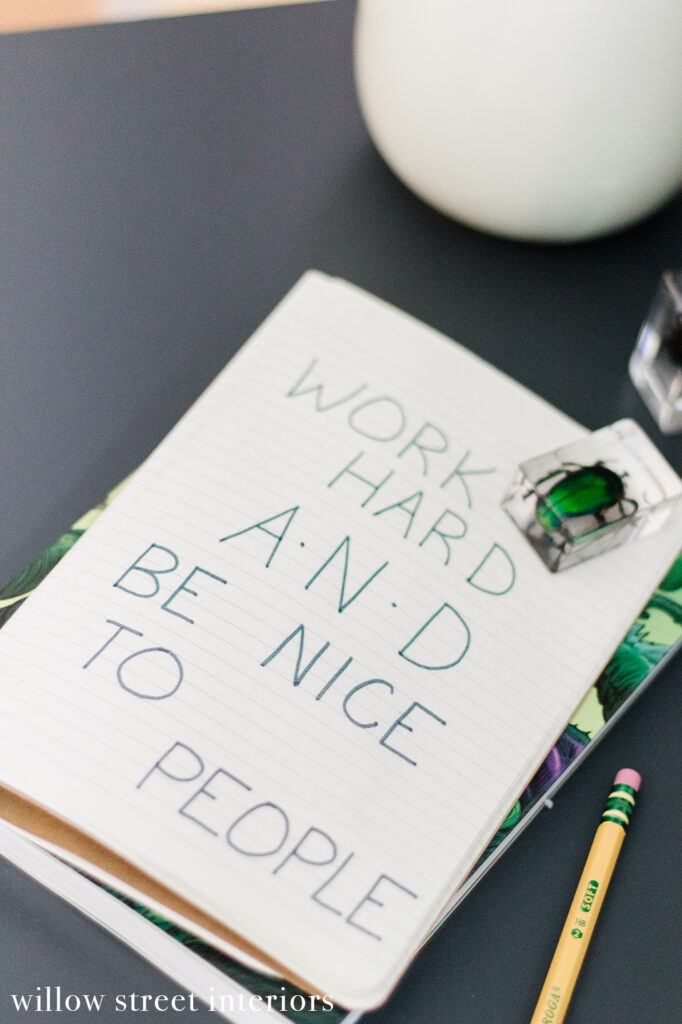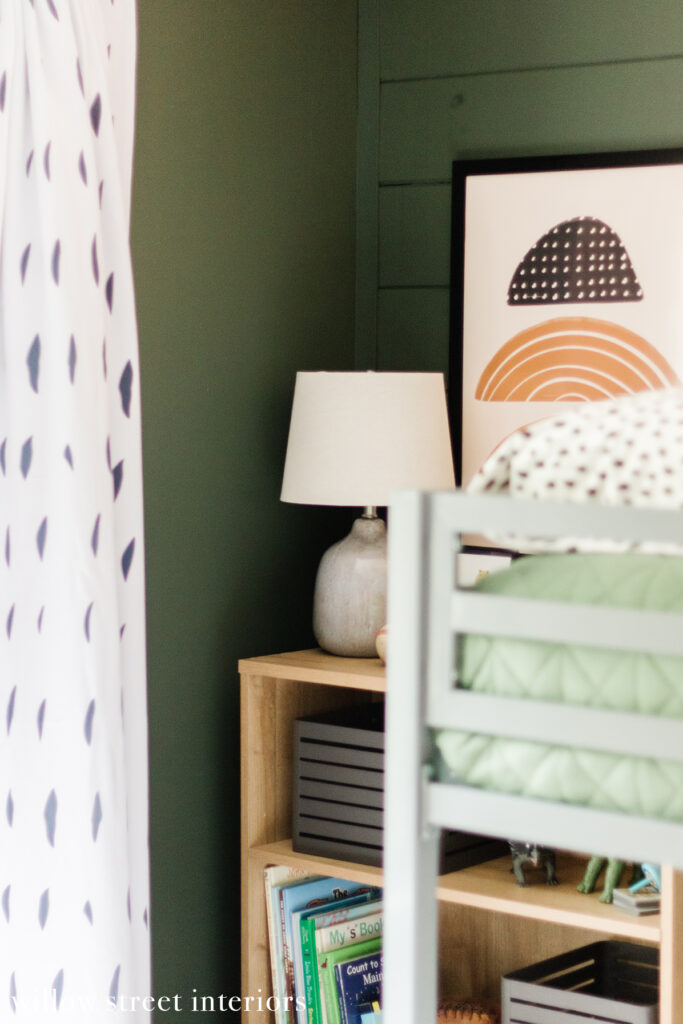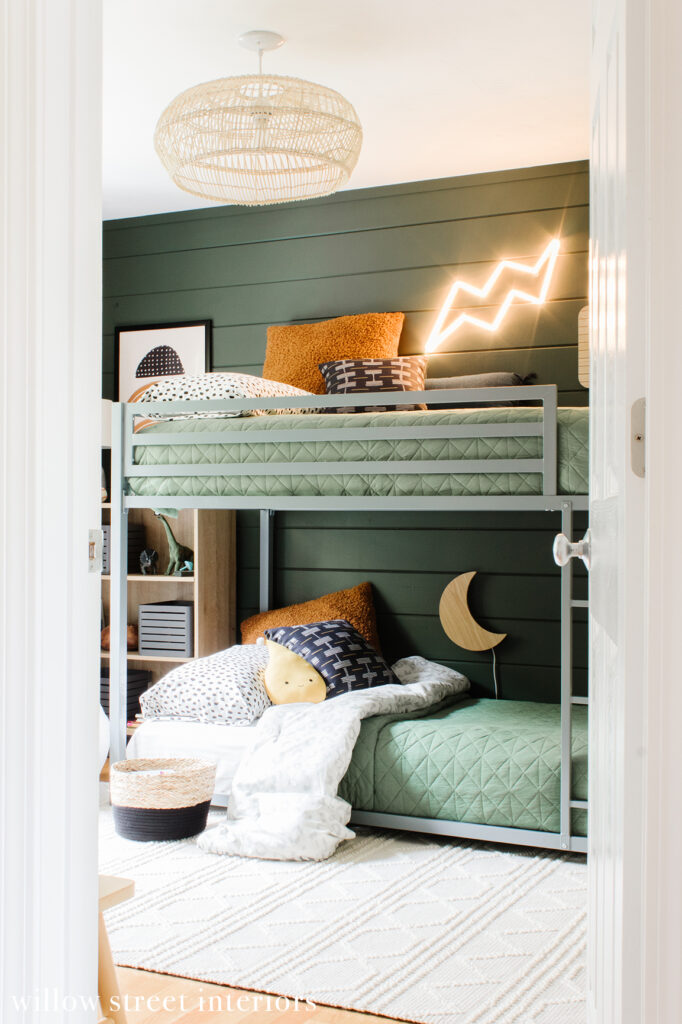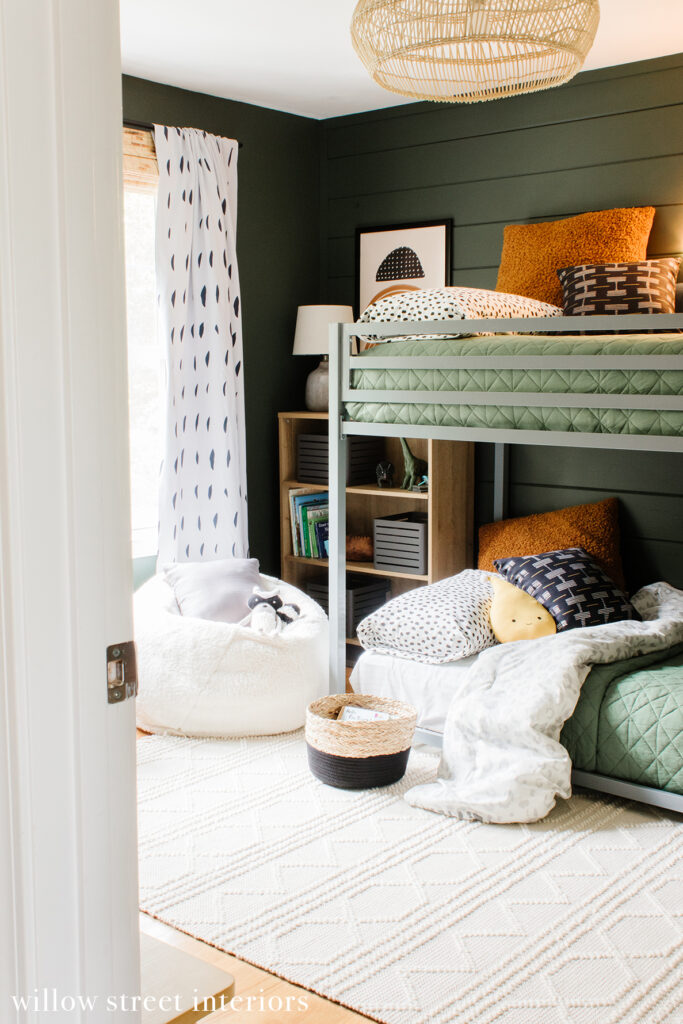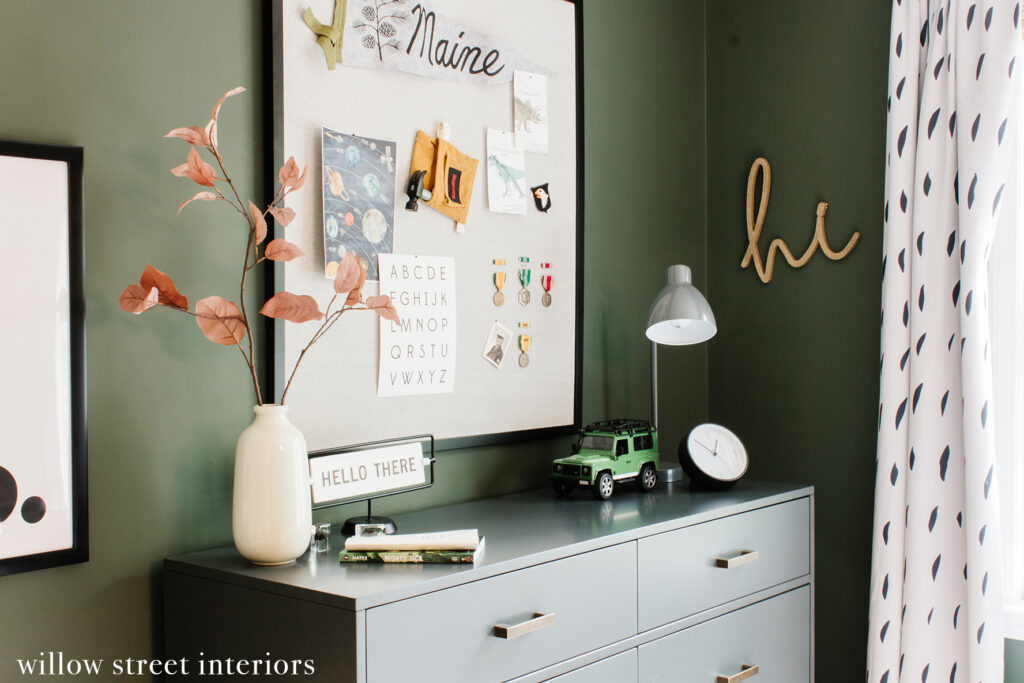 I hope you all love it as much as I do! The drapes and black patterned pillows are custom and the paint color is Benjamin Moore | Vintage Vogue. And here's some links to the other sources!

[show_lookbook_widget id="468910″]
XO, Laura