Hi there, Friends! Remember me? 😉 Sorry. It's kind of been awhile. The blog's been quiet, because I have been insanely busy these last few weeks! But I'm here now, and I can finally see a light at the end of the tunnel amidst all of the craziness – and I am so t h a n k f u l for that.
Between the little sweeties getting colds (all at different times, of course), my work, and my husband's work, we really haven't come up for air around here lately. Have I told you that my husband owns his own appraisal company? I do the editing of his reports and take photos for him when I'm not super busy, and then we both alternate with Ayla duty depending on our schedules. So when we're both busy, life gets c.r.a.z.y!
But anyway, I'm popping in today to share this living room refresh that I finished for a client the other day. I actually worked with her to put her living room together last summer, and she asked me to come back and help her freshen up her space for spring.
Here it is!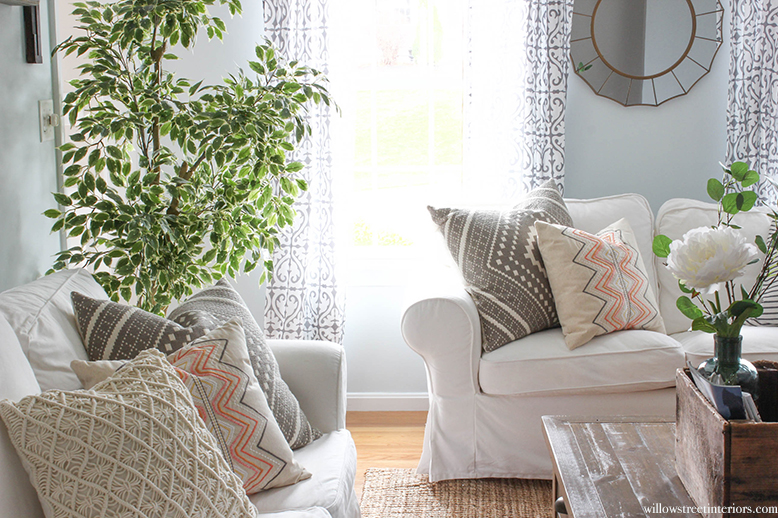 Her budget was small, but we made it work by reusing some of what she already had, and by making a quick run to Target!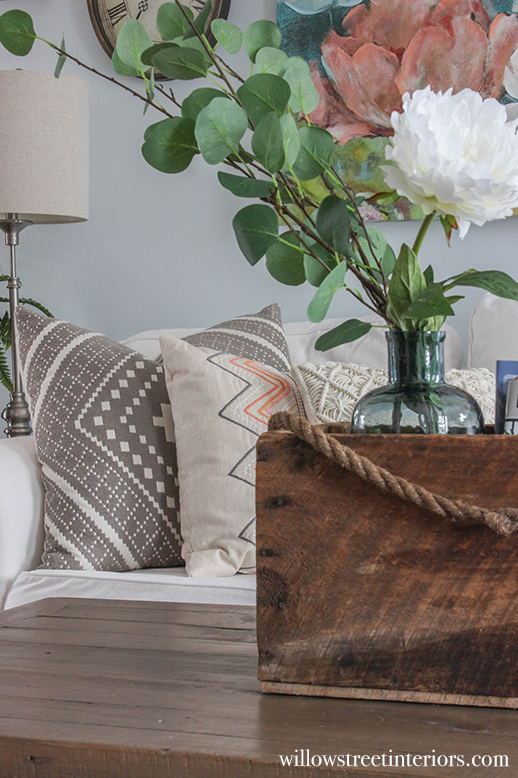 The space is so fresh and inviting now – perfect for spring!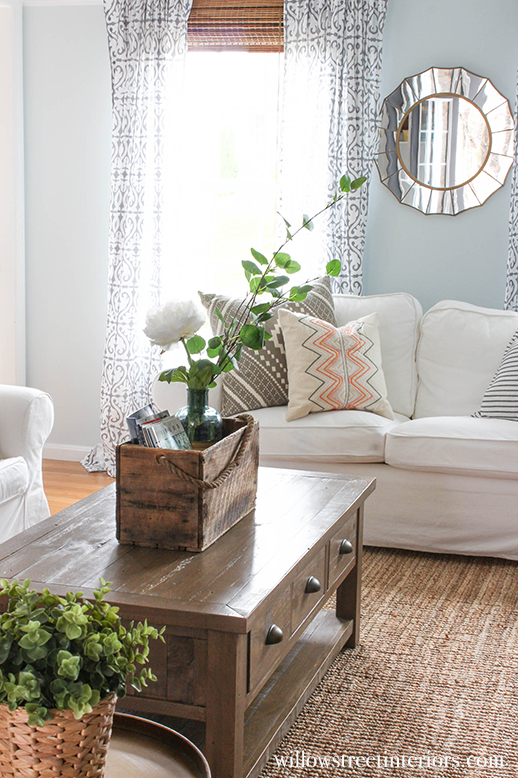 The coffee table, rug, and curtains were purchased last year in the initial design. If you are looking to freshen up your living space, but are on a budget, I would always advise using what you already have! If you've got a rug that's looking a little worn, look for Rug Cleaning Malvern, or a company closer to you. More often than not, a good clean will leave a rug looking as good as new and will save you a lot of money as a new rug can be expensive!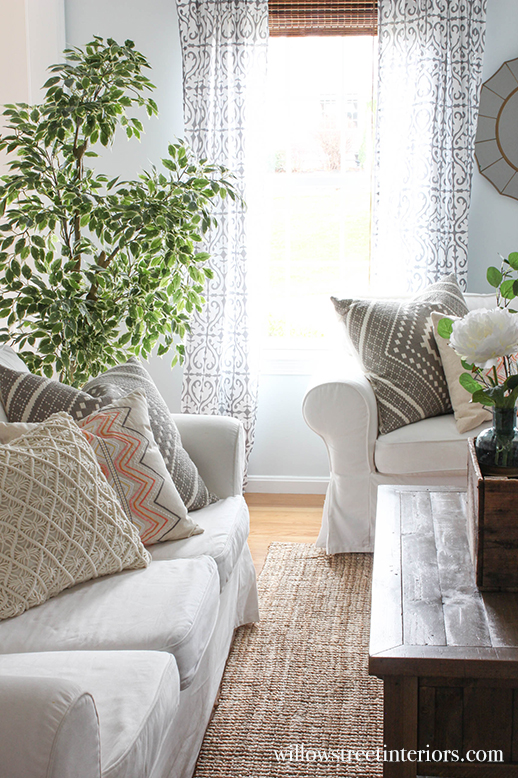 I chose these gorgeous pillows….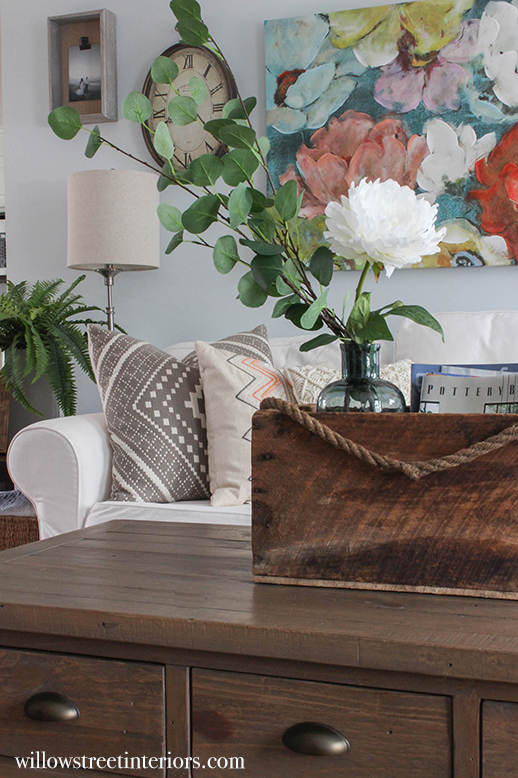 added the branch, flower, and vintage box. I love how it looks against the gallery that I installed last year.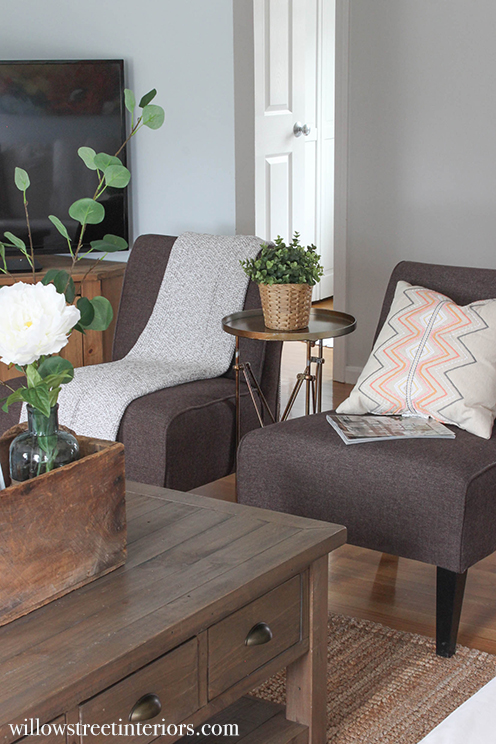 and added a throw for the slipper chairs….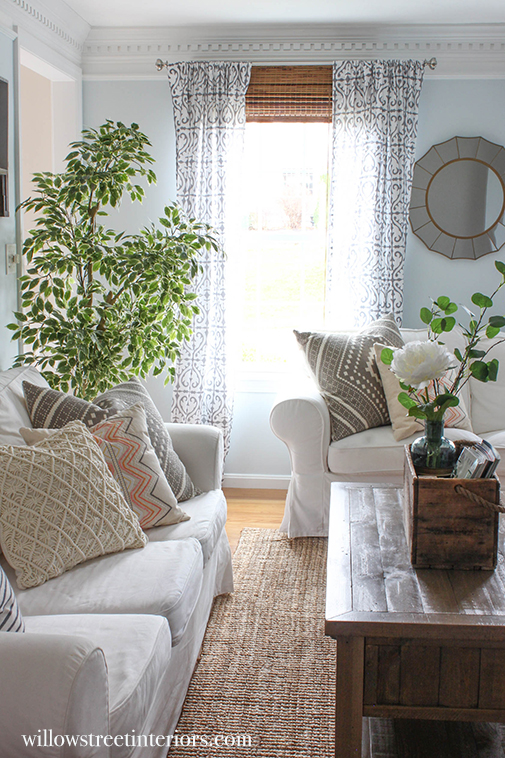 It's amazing what a few pillows and a new throw can do, isn't it?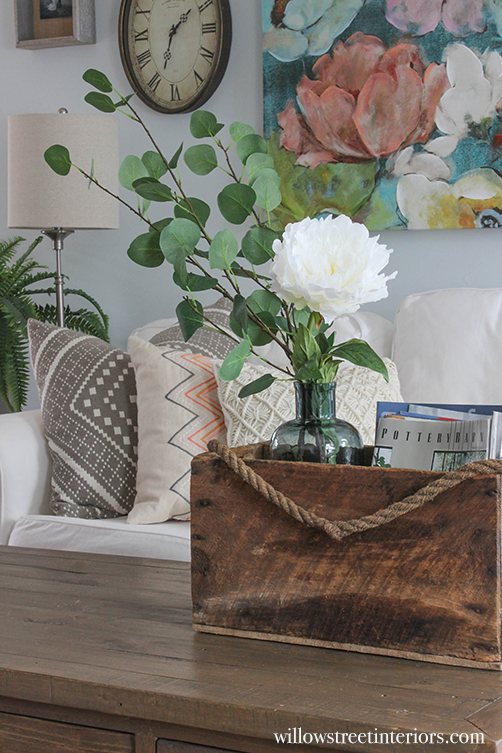 I still love the artwork…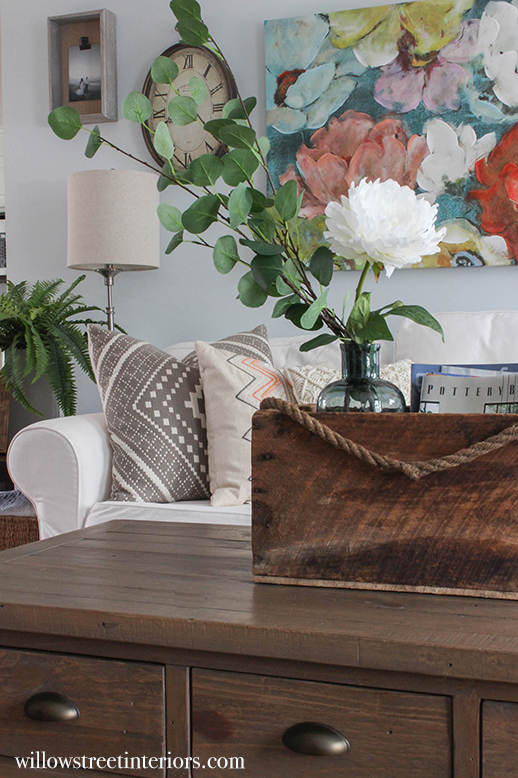 And I'm obsessed with this vintage box that she already had. Isn't it gorgeous? It looks like it may have been someone's makeshift tool box at some point. I'm in love with the combination of the rustic wood against that billowy flower. And it's perfect perched on top of the coffee table that I had installed last summer.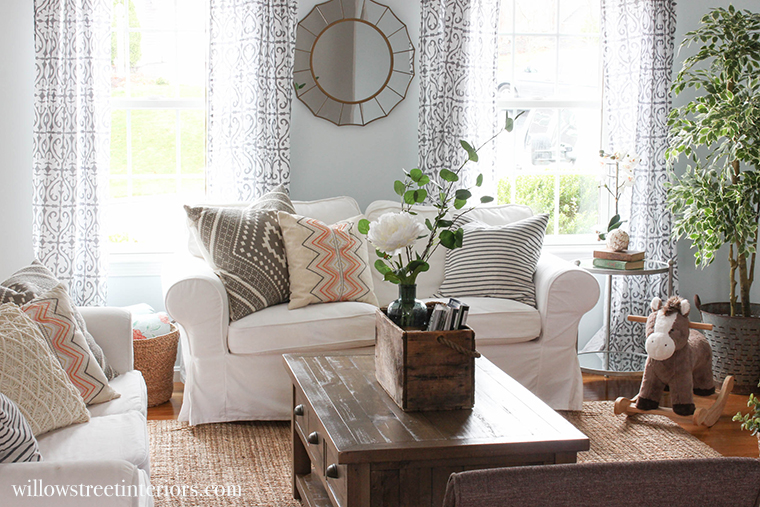 My clients have a toddler, and they both wanted the living room to function as a little playroom when need be. How adorable is the rocking horse? The couple got that guy for a steal at Pottery Barn Kids! It used to have a little boy's name on it, but they managed to sand the name off, and you would never even know there was ever any printing on it.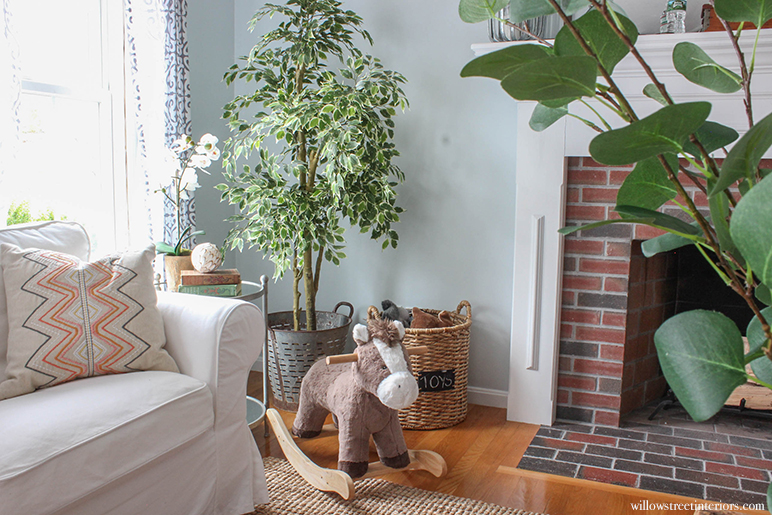 We brought in a little basket for the toys that inevitably end up in the living room. And the rocking horse is just way too cute to hide away in the playroom, so he had to stay too 🙂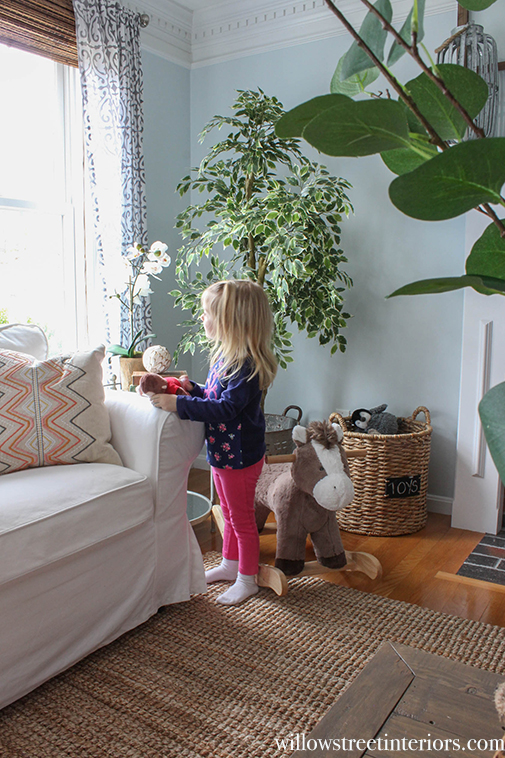 My little Ayla loves my client's daughter, so install day, happily, becomes playdate day as well! 🙂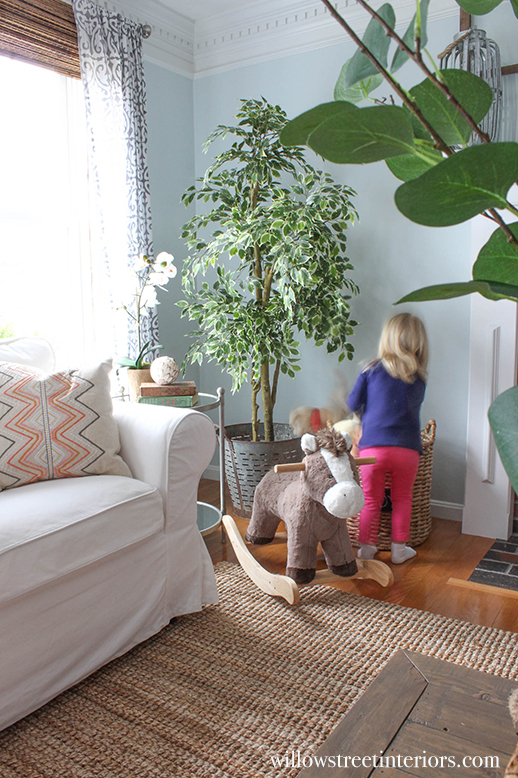 And that's about it guys! Sources are below!
Happy Tuesday!
Laura ?
all pillows, except gray stripe {Target}
coffee table {Target}
curtains (similar) {Target}
recycled glass vase {Target}
metal and glass side table {Target}