Hi Friends! I was pretty excited going into this week because last weekend started with the welcome revelation that Michael was finally going to have enough of a work break to take off his appraiser's hat and put on his tool belt for me! We both thought the obvious project to work on was going to be the vent hood so that we can wrap up our kitchen project and finally share the full reveal with all of you.
It is SO close, guys. So close. In all honesty, it's totally done, except for that darn hood. We did all the tiling, kitchen cabinets and got the most gorgeous flooring from somewhere like N-Hance for wood floor refinishing in San Diego. However, despite all these efforts were still not quite done!
If you follow along on Instagram, you've already seen bits and pieces of the kitchen, but I haven't shown a full shot of it yet. (If you haven't seen those sneak peeks, here's one of them!)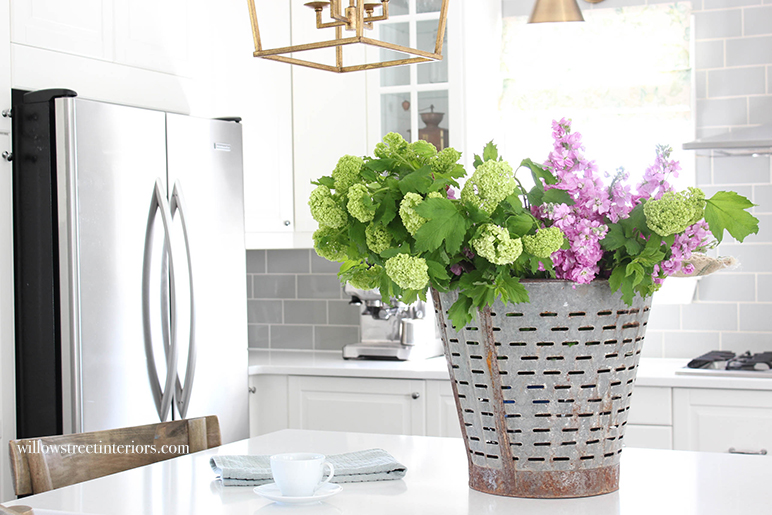 (I'll post a few more at the end of the post.)

The thing is, when I planned the kitchen, the number 1, the most important element in the space, was going to be the hood. Michael and I brainstormed ideas on how it should look, and how he could make one and decided we could make it happen. He was trained as an airframe mechanic before he moved here, and he knows his way around sheet metal, so this is actually a really exciting project for him. The problem is (I shouldn't say problem; in reality, it's actually a blessing. But anyway…), work has been really, really busy for him. He's been working around the clock, I've been spending every spare second that I can helping him, and all of the other spare seconds have gone to, well, LIFE! This means that the kitchen remodel is taking a little bit longer than we'd like. One of my friends recently asked why we didn't just use a Harvard Design Build company for this remodel. The answer is that my husband really wanted to do this project himself, however, we can see why so many people would contact a professional remodeling company. It would've been much easier.

So back to last Friday when we realized we could get some projects done this week. Michael got in touch with his sheet metal guy who is going to be cutting the hood pieces for us. This requires really precise and expensive tools, so we're sourcing this part out. When cutting sheet metal, one of the main tools that people need is an angle grinder. They'll also need some grinding discs too. Those discs can clean up the surface of the sheet metal, and they can remove excess metal too. This helps them to perfect the metal before it's used for other purposes. Hopefully, the guy will be able to get the sheet metal ready for us, then we'll be able to sort out the hood of the kitchen. Unfortunately, he's on vacation this week. This is so wonderful for him, but a little sad for my kitchen to reveal plans, which I thought might happen this weekend!
But that's ok, because we've decided to head full steam into a little project that has been on my to-do list for what seems like forever instead, and I can get on board with pretty much any project!
We're installing a shiplap wall in our living room! I am so excited! Do you all know what shiplap is? If you know who Chip and Joanna Gaines are, then YOU KNOW what #shiplap is. It looks like this…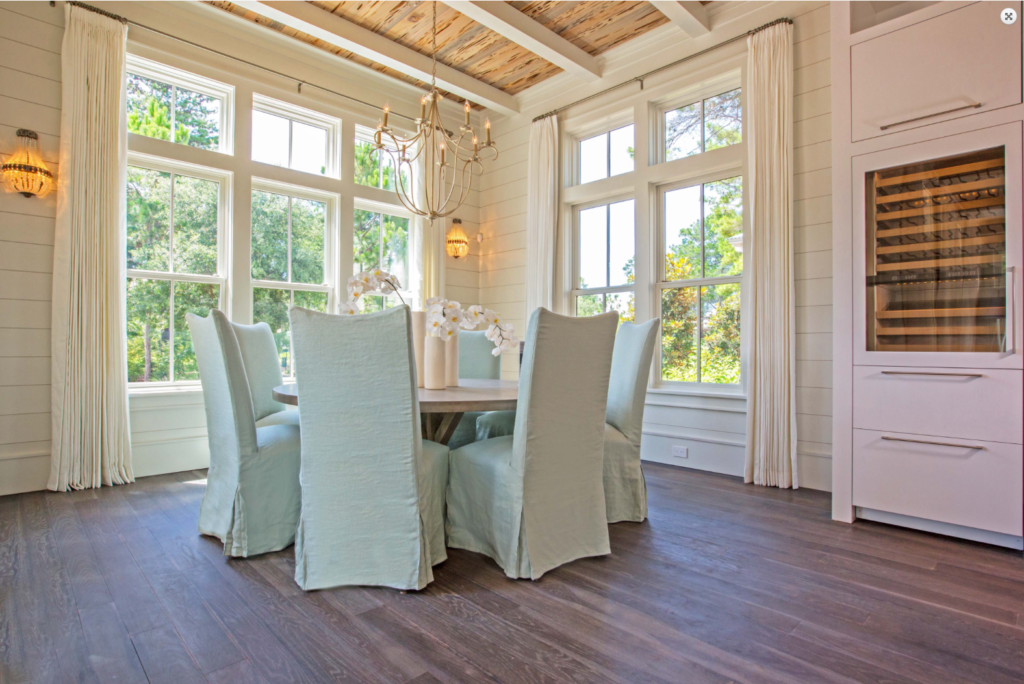 Until Chip and JoJo came along, I only knew of this design element as a 'plank wall.' Was the word shiplap non existent in anyone else's vocabulary in the pre Fixer Upper days?
No matter what your style – modern, farmhouse, eclectic, traditional – shiplap adds such an interesting layer to a space. I absolutely love it.
Ok, I am so sorry for my Christmas photo. This is the only 'before' shot I have of this wall, because I got overly excited today and we started working on it before I took a photo. Please bear with me, Guys! I'm new to this!
Anyway, do you remember this wall, from my Christmas Living Room tour? I mentioned that I couldn't wait to really put the finishing touches on this wall back in December. If you look closely at the photo, you can see that those hand me down bookcases don't fit height-wise in the space. I tried to conceal that as much as I could by sticking some baskets up there, but it's always felt a bit disappointing to my designer heart.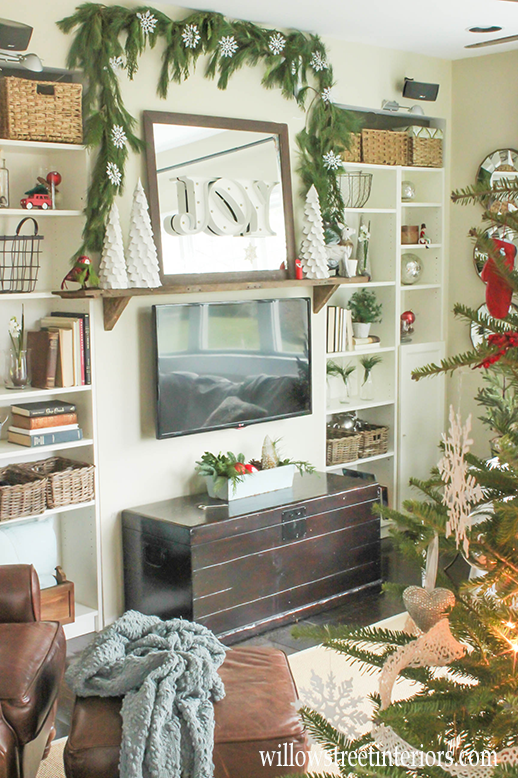 Well, we are changing that this week, and this wall is going to be donning some shiplap! My husband is very excited to start the work. He was originally going to cut the wood by hand, but we decided that would take so long it would be utterly crazy. So we did some research and decided we needed to buy a miter saw. I'll be honest – we knew nothing about these but thankfully pluginpartners.org has some detailed reviews of miter saws so we knew which one to buy. It's quite the machine! The entire room is getting fancy with some crown moulding too, and those bookshelves are finally getting built-in properly! And THIS REVEAL is happening this weekend! So come on back and check out the transformation. I can't wait!
Here's another photo of what shiplap looks like, just in case you haven't seen Fixer Upper 😉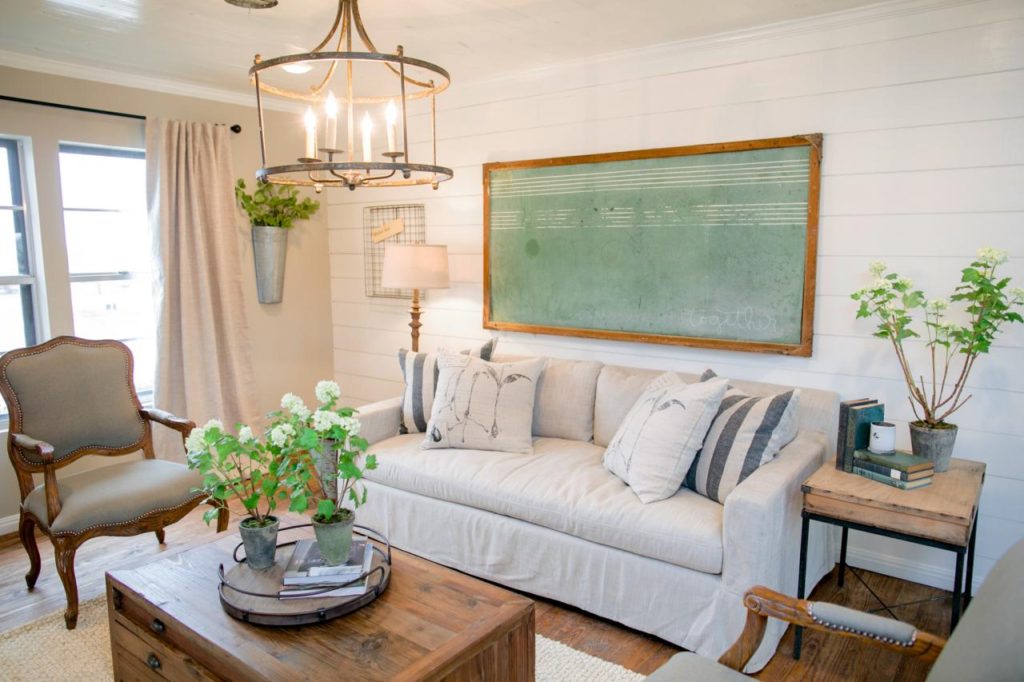 I'm so excited to see how our wall turns out!
Alright, before I sign off, here are a couple more photos that I've posted on IG in case you missed them. I feel like I need to share some proof that we've actually redone our kitchen at this point! I promise that will be a fun reveal too, Friends; full of sources and kitchen design tips!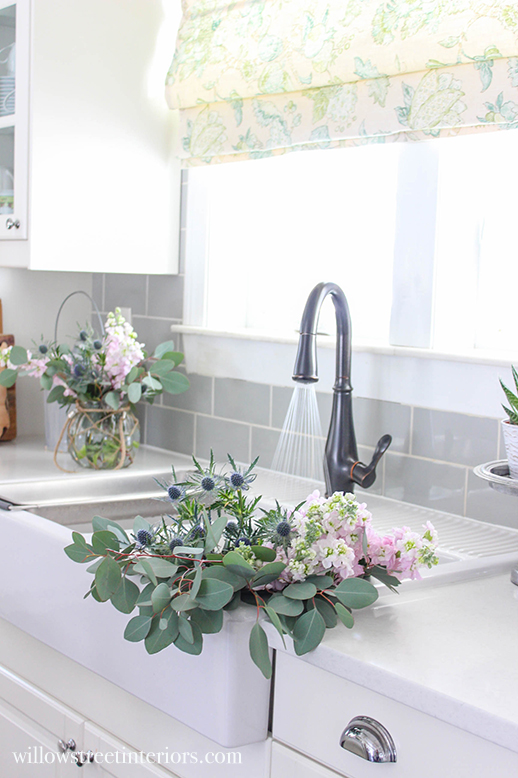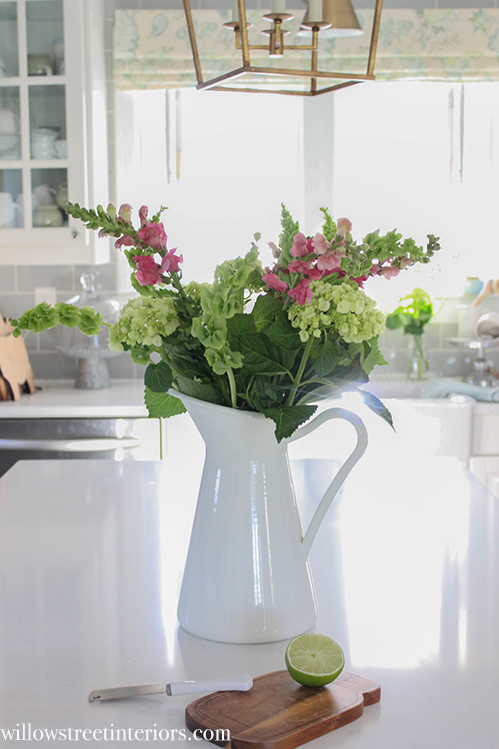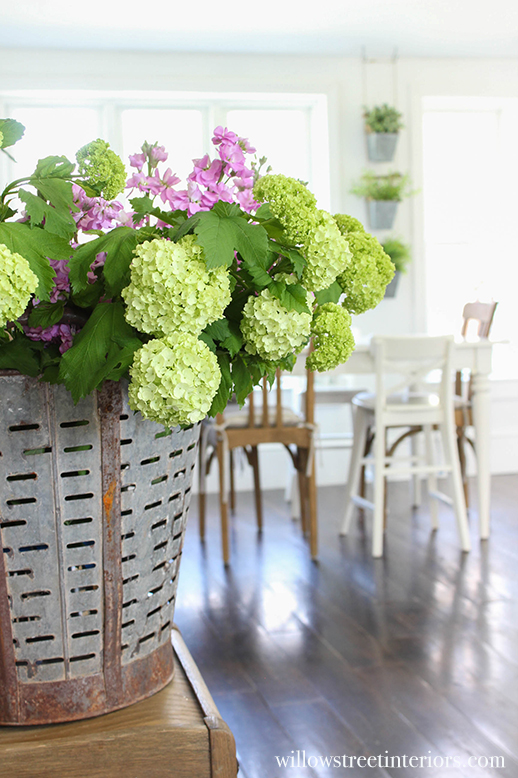 And that's about it, Guys! I'll let you know on Instagram and Facebook when the living room reveal goes live! You can also subscribe to my mailing list at the bottom of the page, so you don't miss a post from me!
Happy Monday, Friends!
Laura ?