Today, I'm joining the super talented Bre, of Rooms for Rent, and seven other amazing bloggers to share some pretty fall tablescape ideas with all of you! Don't forget to check out the gorgeous inspiration everyone is sharing below!
Hi Everyone! It's so hard to believe that fall is just around the corner. The branches of our apple trees are starting to bend under the weight of ripening apples, and we're just a couple of weeks away from apple butter, apple sauce, apple pies, apple everything, over here.
I love this time of year. I always pretend that I don't have a favorite season, because there are definitely things that I really look forward when a new one starts, but secretly, I'm all about fall.
Sweaters, cool weather (that sometimes still feels like summer), the foliage and the leaves changing. I think fall always feels like the briefest season here in New England. If you blink, you'll miss the beauty of the vibrant trees.
Before you know it, those magical, colored leaves are rusting and getting crisp around the edges, and I think that's partly what I love most about fall. The feeling that I need to run headlong into it, with a sort of excited desperation. There'll be frost on the window panes soon, and I don't want to miss a single moment of pumpkin patches, crunching leaves, apple picking, or the feeling of a latte warming your, still mitten-less, fingers.
I started to warm up the decor around here last week, and I think whenever I decorate, even in winter, I like to keep a little bit of summer – if that makes any sense! I always love to have flowers around, and I also like to keep some color in my decor, even in the cooler months. I just pepper in different textures to make things feel cozier. I think I kind of carried that philosophy into this tablescape too, now that I'm looking at the photos!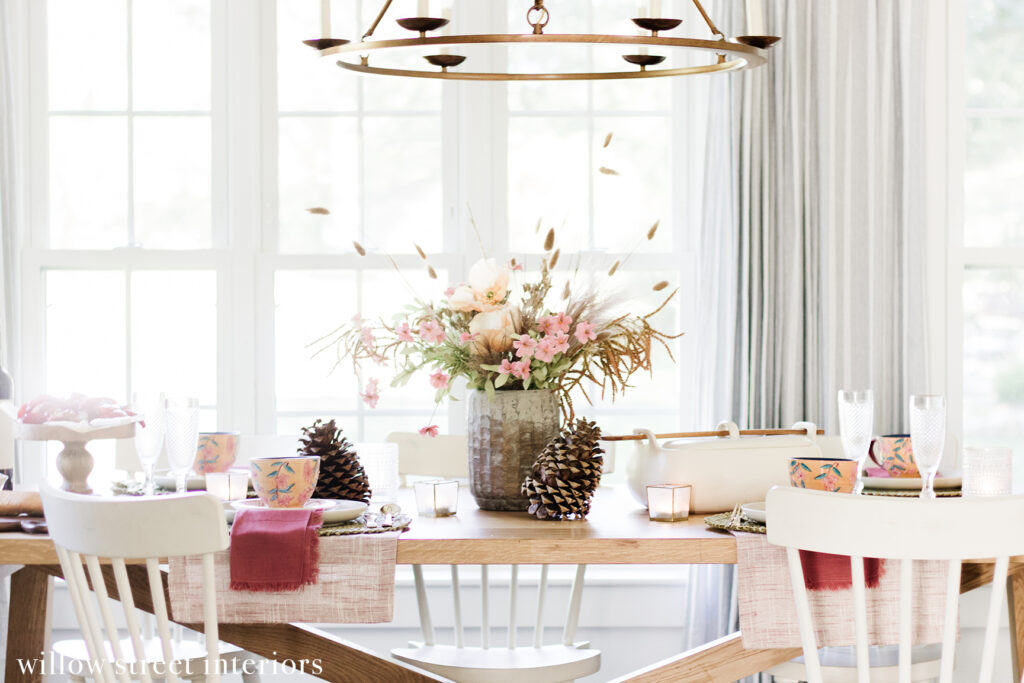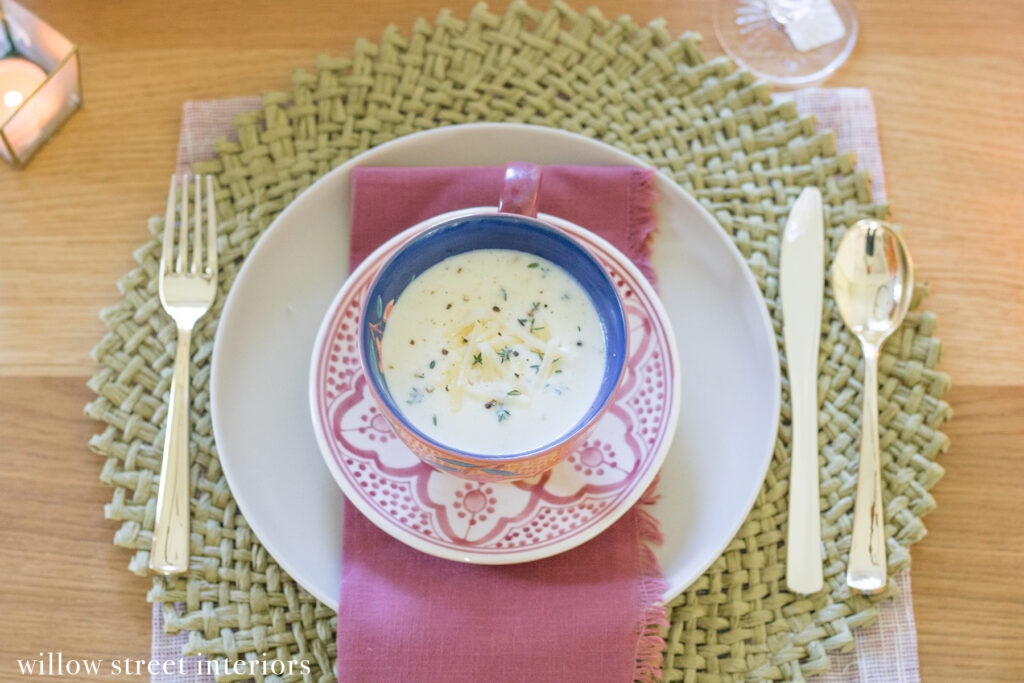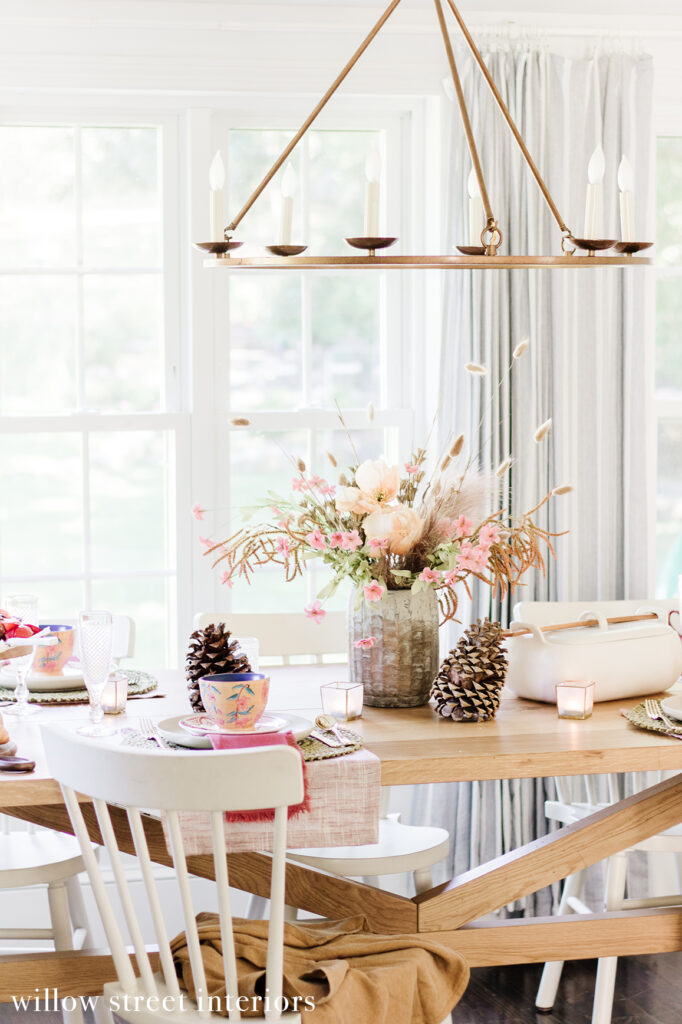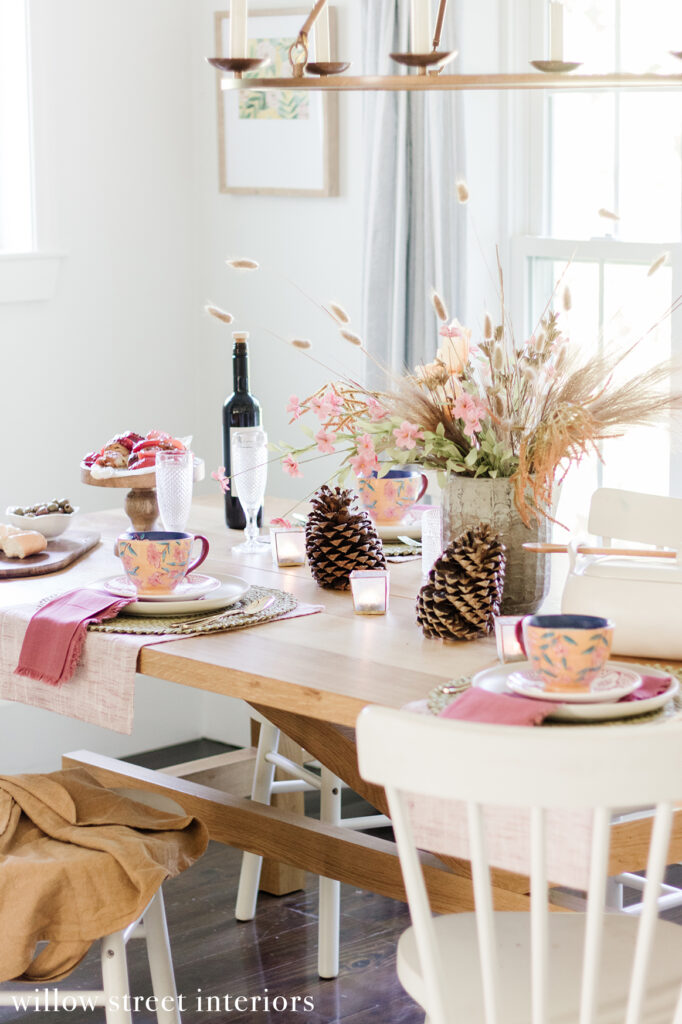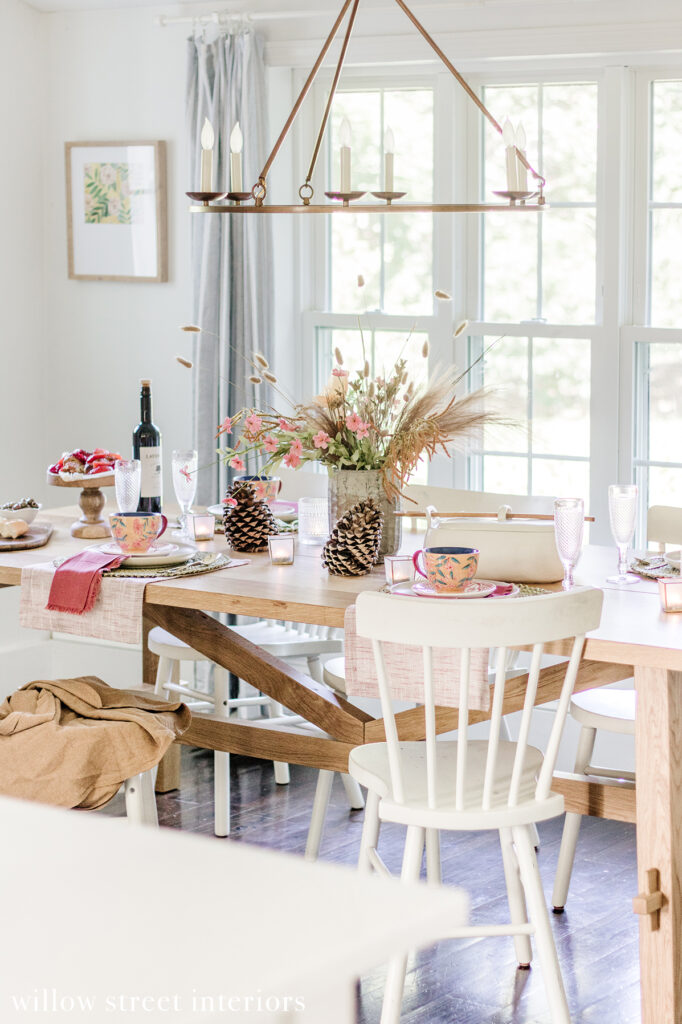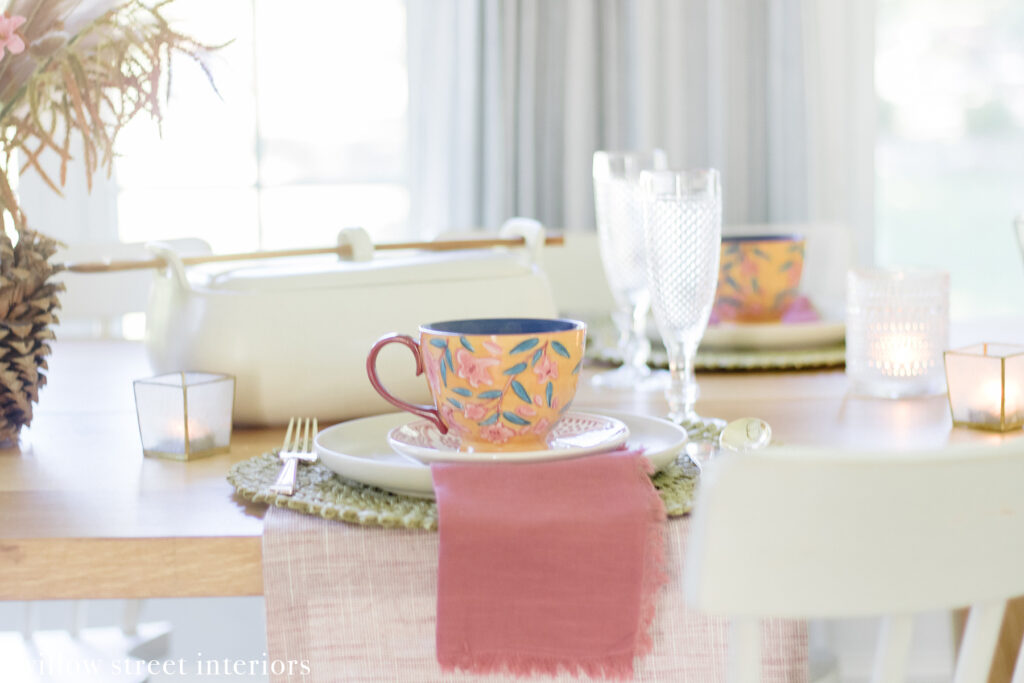 [show_lookbook_widget id="466167″]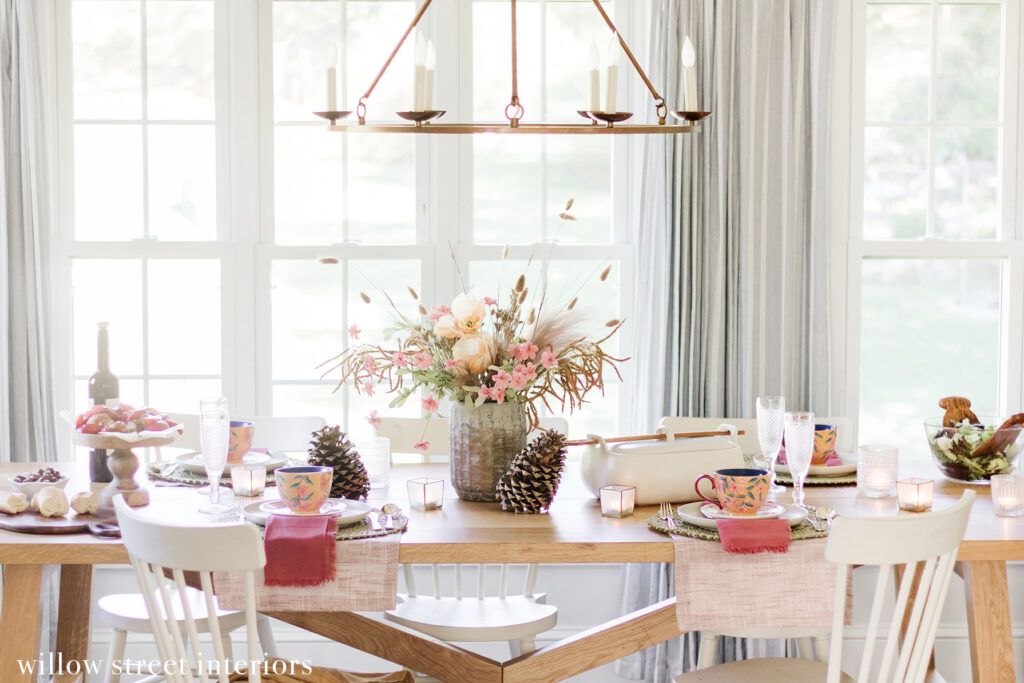 And that's about it! I hope this table helps inspire your next fall soiree! I think I'll be keeping it simple and will pretty much do the same thing for Thanksgiving this year. I am so obsessed with the lidded baking dish!
Don't forget to check out all of the beautiful posts below for even more inspiration! Happy Fall!
XO, Laura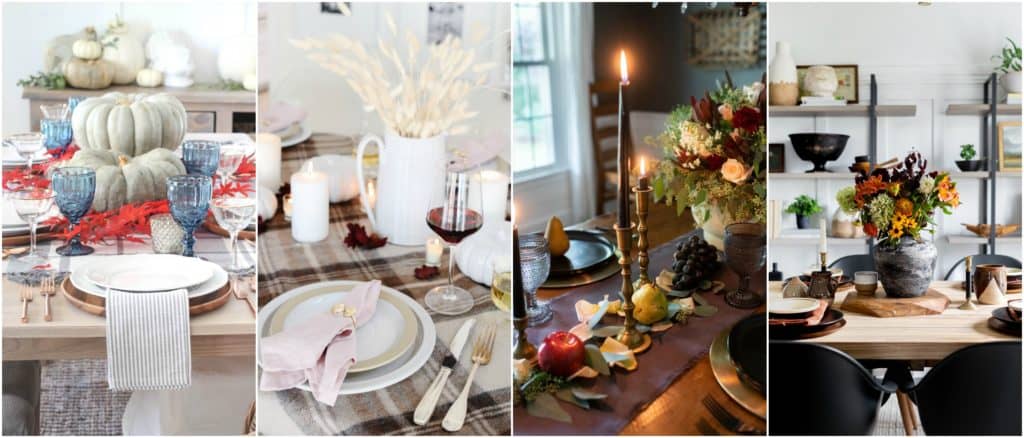 Rooms For Rent | Modern Glam | Nina Hendrick | Craftberry Bush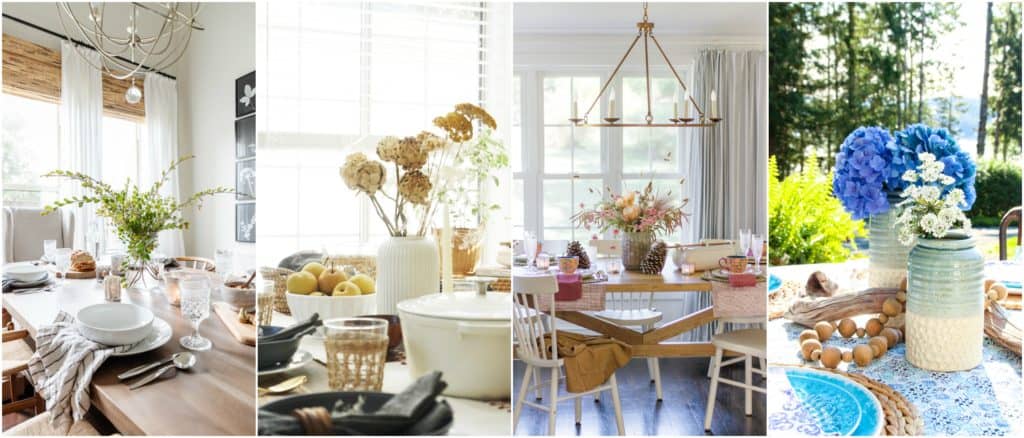 Crazy Wonderful | Almafied | Willow Street Interiors | The Happy Housie