Hey Guys! I hope you're all enjoying the long weekend! I've actually been working on wrapping up multiple projects the last few days because we're taking off for a few days next week for one last summer hurrah before the girls start school. I'm popping on tonight because I had the pleasure of working on a really unique space recently, and I'm so excited to be sharing the reveal with you!
My client Janelle, owns Nellie Brows, an eyebrow studio, and when we initially met, she told me she was graduating into a larger space and was looking for help figuring out how to fit three chairs instead of her then-current, two. Aesthetically, she was hoping for a bohemian-inspired space that would feel both down to earth and luxurious, and would leave her clients feeling pampered.
She's located inside Hairaholic Salon in Mansfield, and she wanted her new space to flow with the look of the salon (black and white color scheme), but also have its own unique aesthetic. I found the perfect wallpaper that couldn't be more on point with the Nellie Brows logo and branding, and it also flowed super well with the space outside!
Here's the front of the space 'before':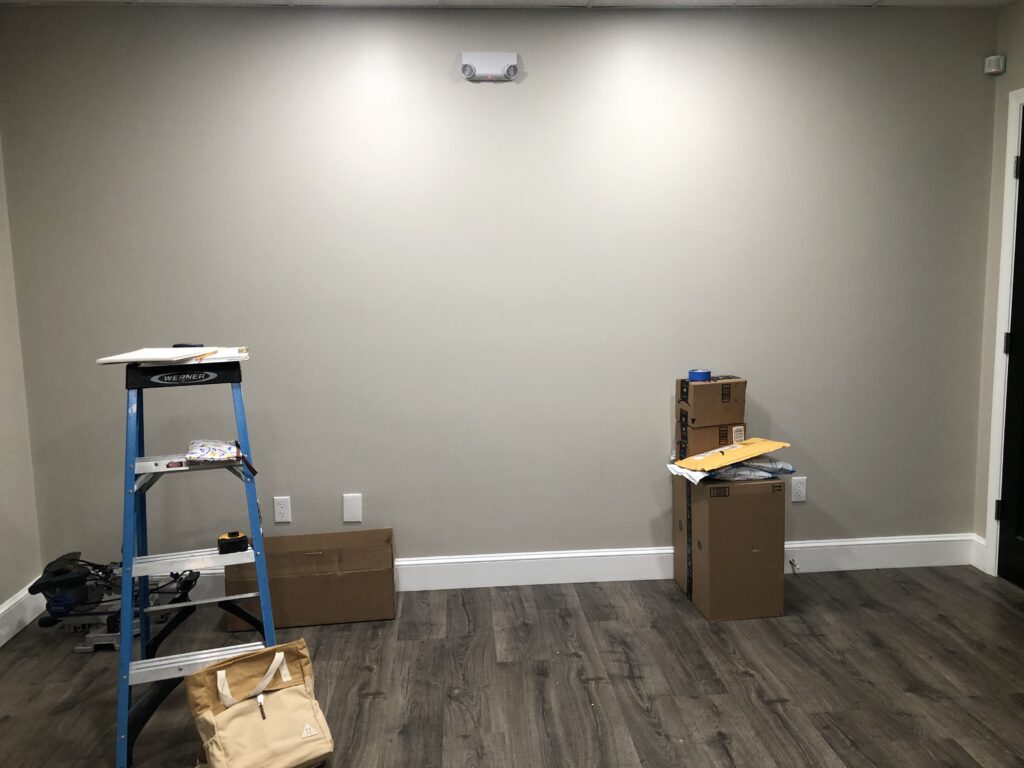 And here's the front of the space 'after'!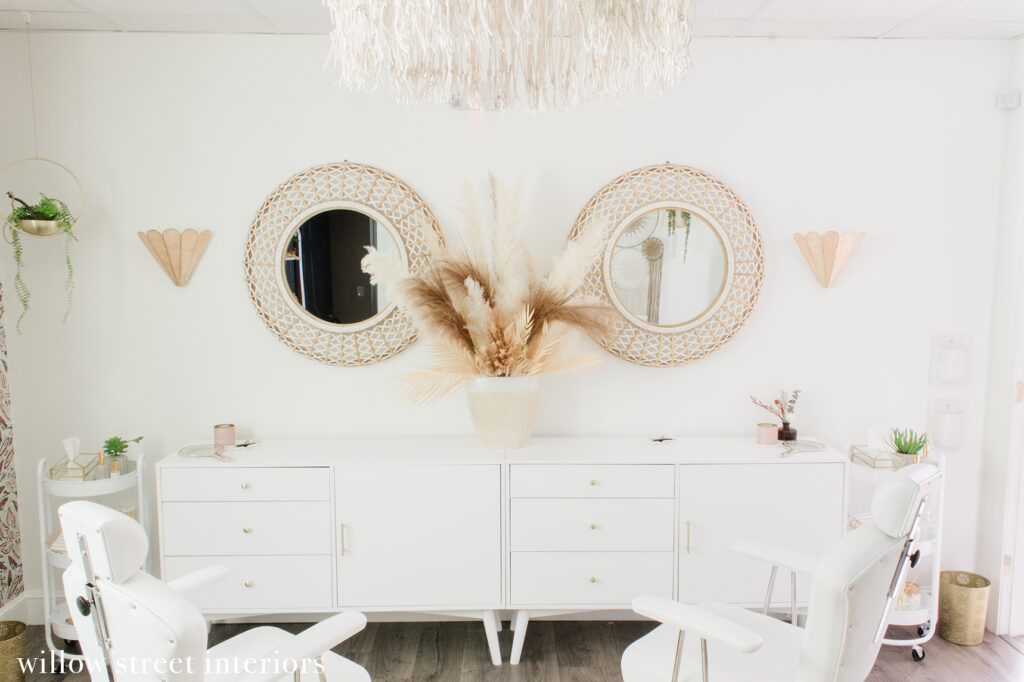 Another 'before':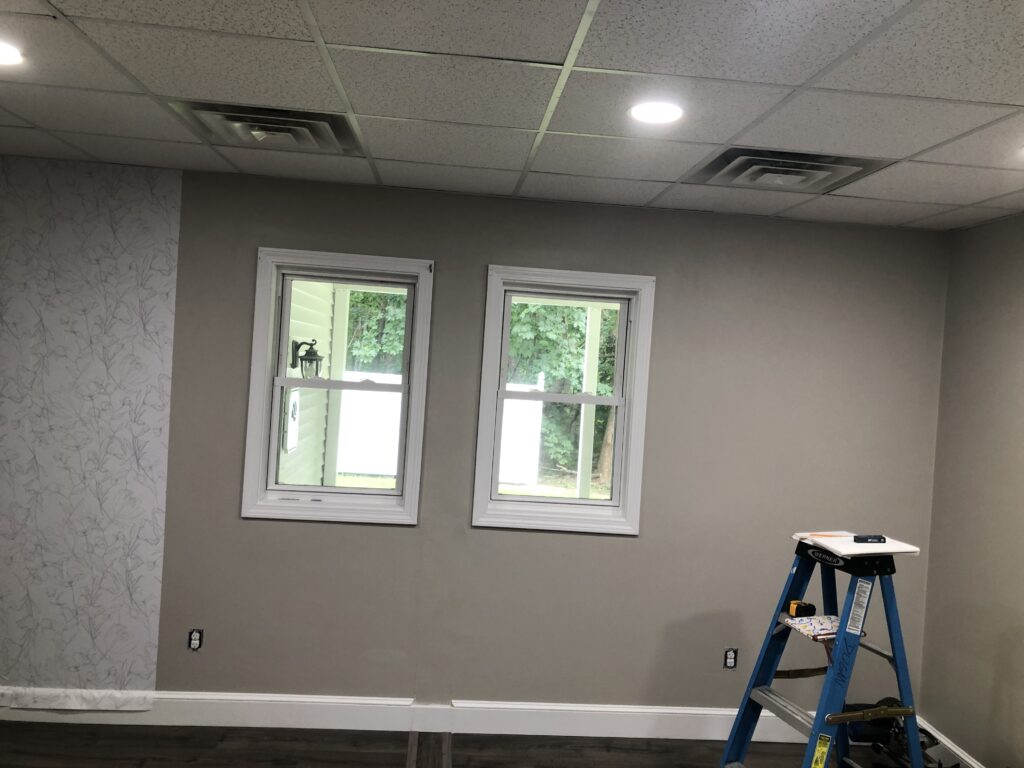 'After'!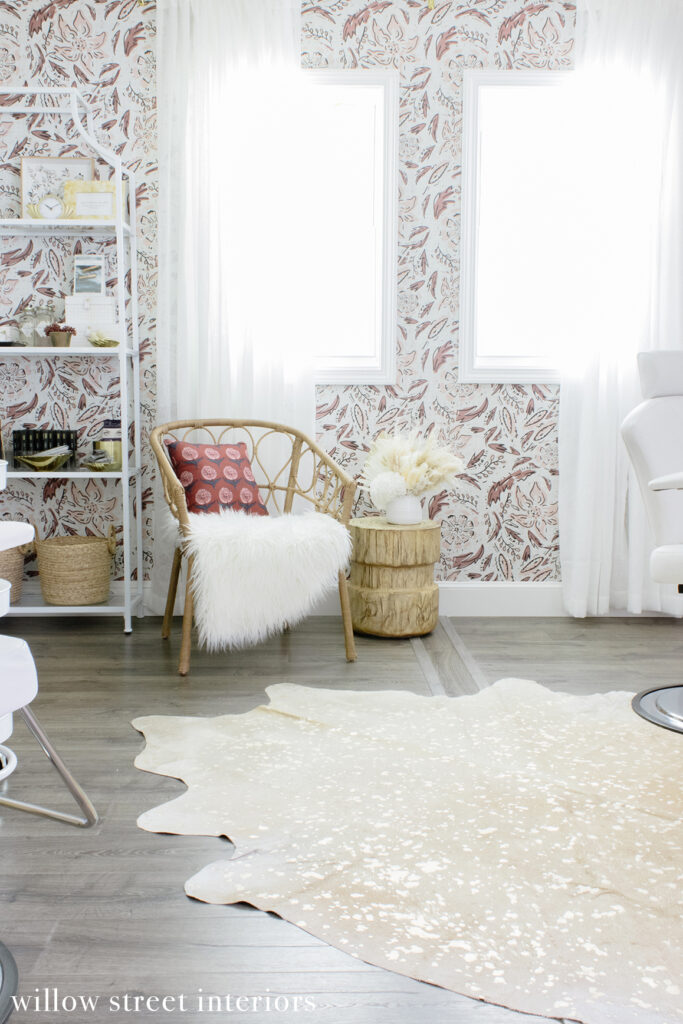 Isn't the wallpaper perfect?! I'm so thrilled with how everything turned out, and can't wait to follow along on Janelle's IG to see this pretty space being used!
Anddd I actually plan to also see it in person, because Janelle is crazy amazing and I need her to work her magic on my brows, lol.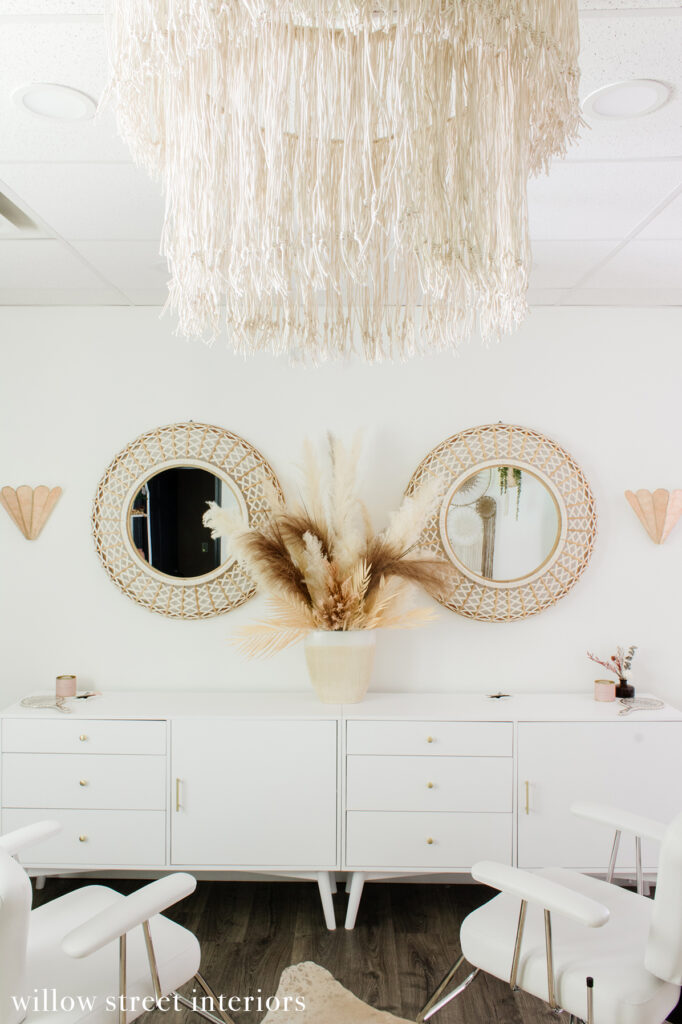 At our first meeting, Janelle also told me that she'd love a pampas grass chandelier for the space, because she absolutely adores how ethereal and textural pampas grass is. We had a quote come in at $1,500 which was more than she wanted to spend. I told her I'd make sure I'd find a way to fit pampas grass into the design, so I ordered a bunch of stems from a wholesaler that I work with, and made this arrangement for her the day before we finished styling the space.
I'd never worked with pampas before, and I'm pretty ecstatic about how it turned out!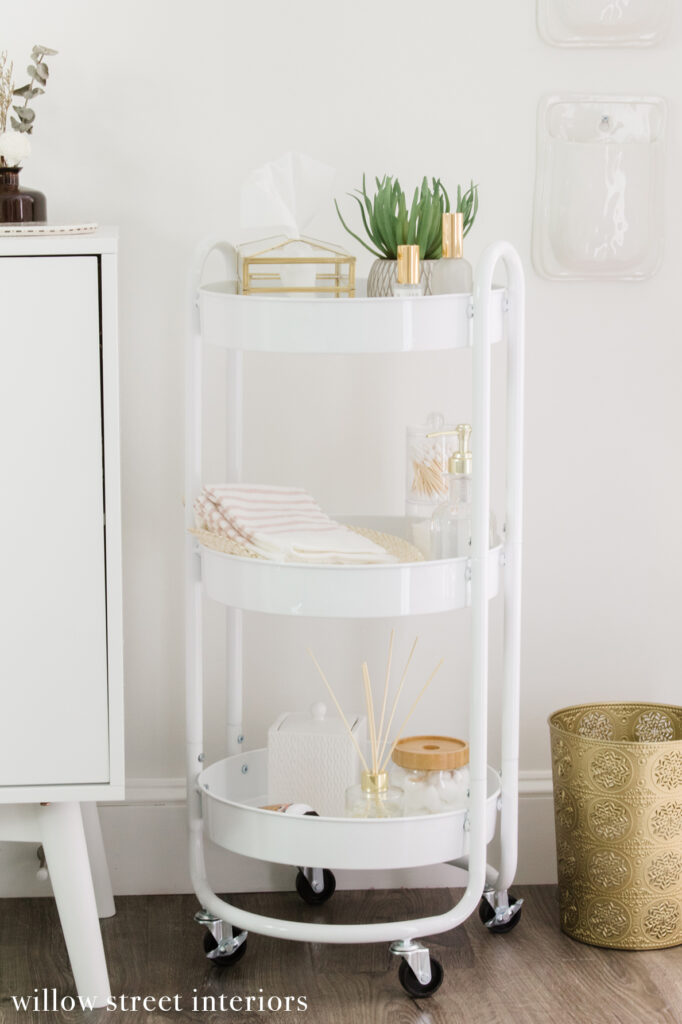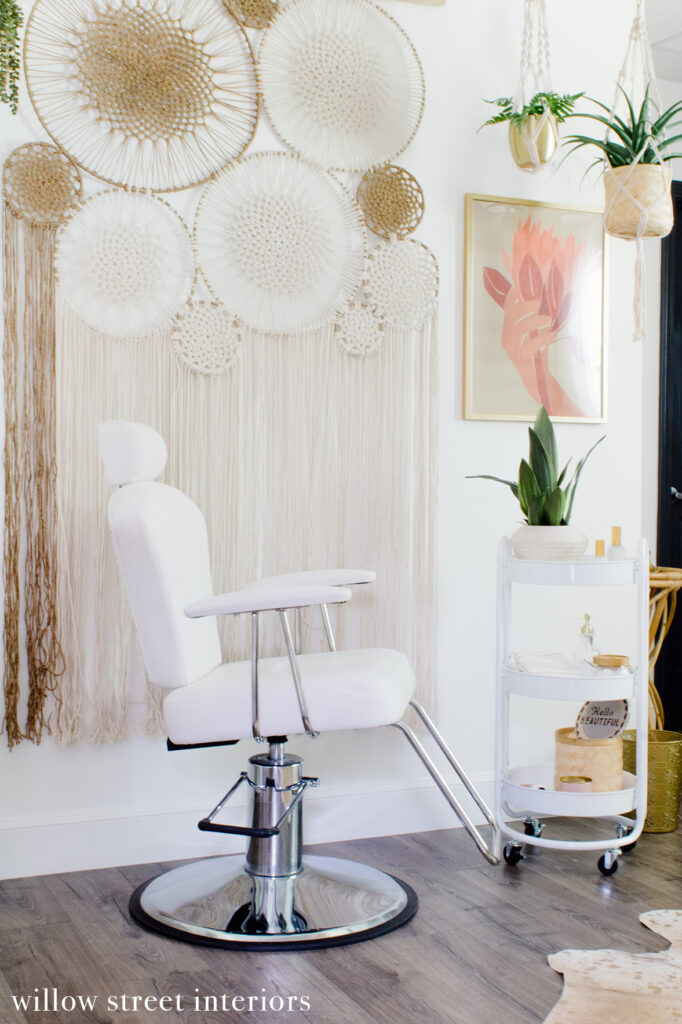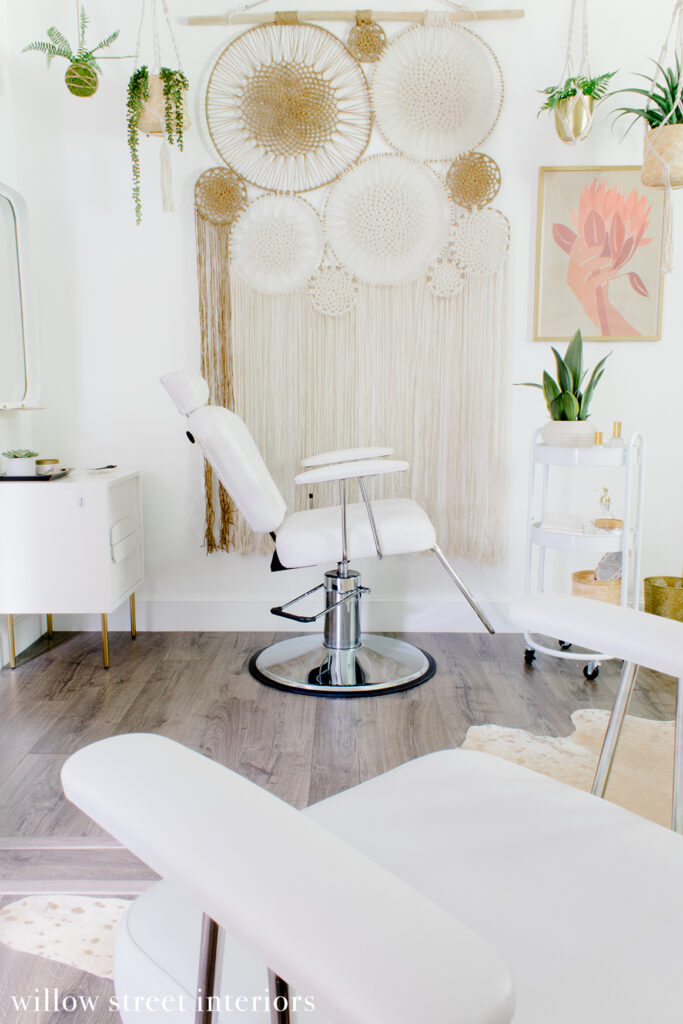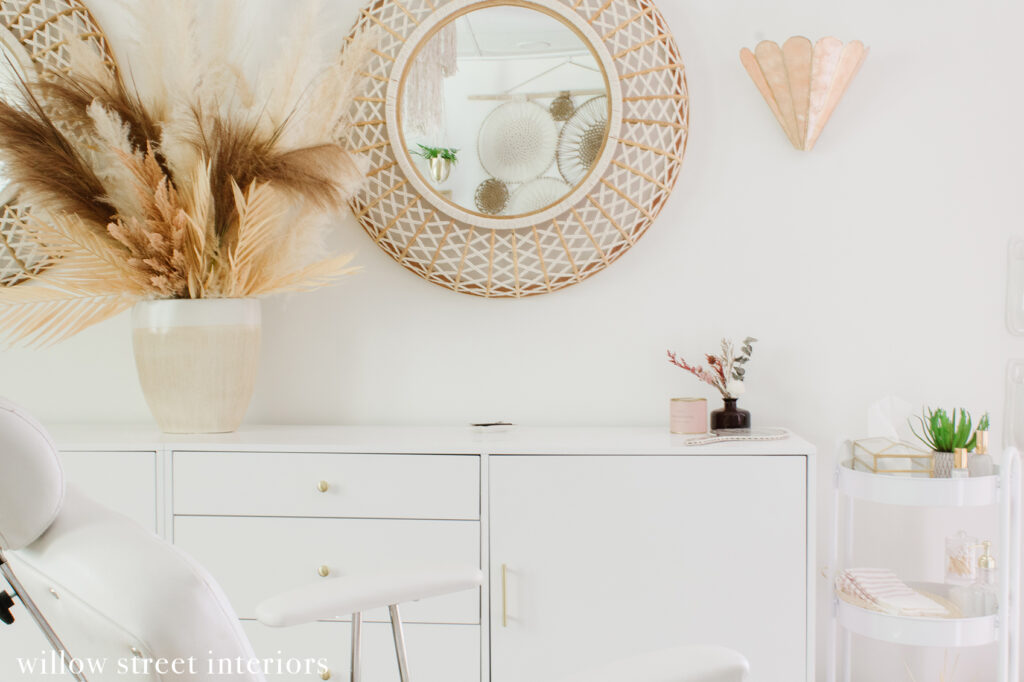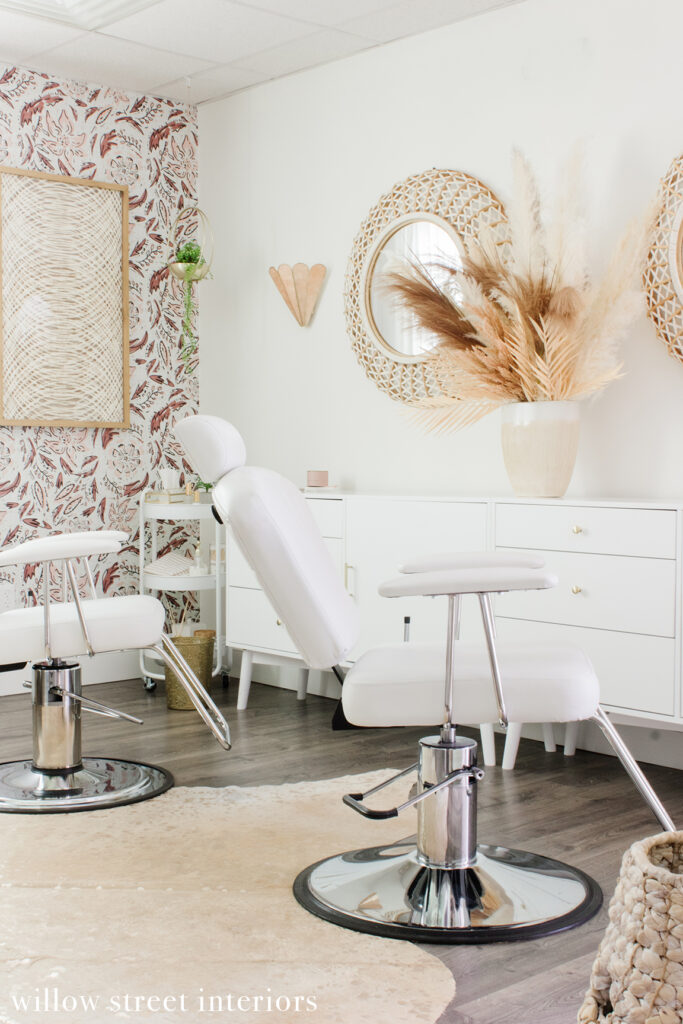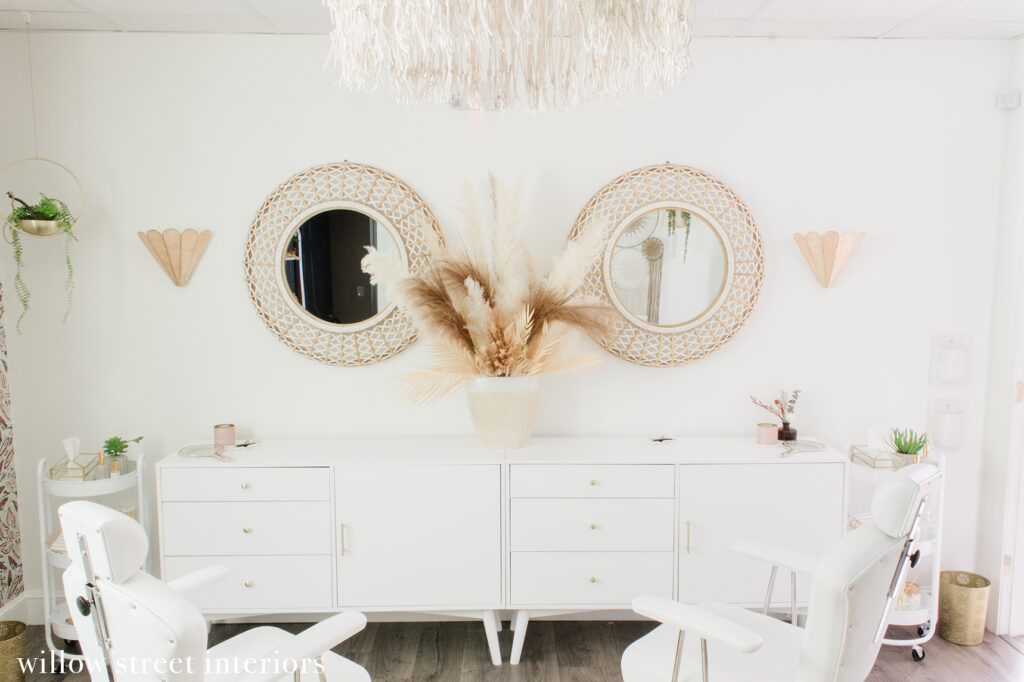 Isn't it just the cutest space? You can see it for yourself, and have your brows shaped while you're at it! Nellie Brows is located at 54 Pratt Street, Mansfield, Massachusetts. If you go, tell Janelle that I said hello! She's the sweetest!
XO, Laura