Hi Everyone!
Work has been busy the last few months, and I can't wait to finally get some projects photographed and shared with all of you (they're so good!), but today I'm excited because I'm inviting you guys back into our home for the first time in awhile. I'm joining The Happy Housie and a group of super talented women to share how we've all styled our summer mantels as part of this year's Seasonal Simplicity Tour.

It felt really nice to make some changes to our bookshelves yesterday. There's something about the way rearranging decor brings fresh, new energy and optimism to a space. We've had the windows open, and gentle-summer-breezes-coursing-through-the-house-season feels official. I say this all of the time, but I love the start of a new season, because with it comes the return of all of the possibilities and experiences that we've missed for the last year. Bucket list this summer- at least a couple of road trips, plenty of time with our toes in the sand, and when we're home, windows open, music playing, and lots and lots r + r.
But anyway, let's get to these photos, shall we? Don't forget to check out the beautiful summer mantels my friends are sharing below too!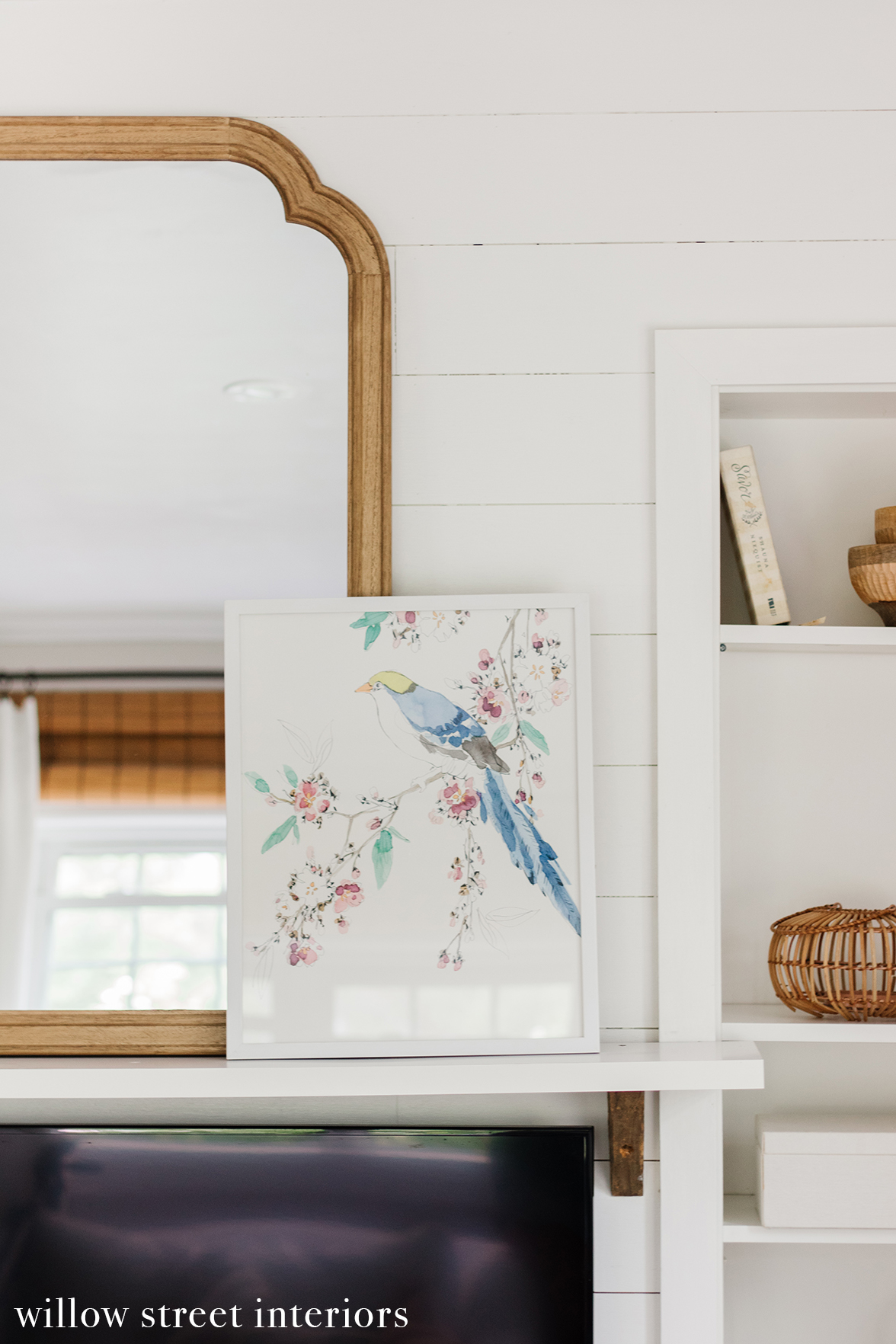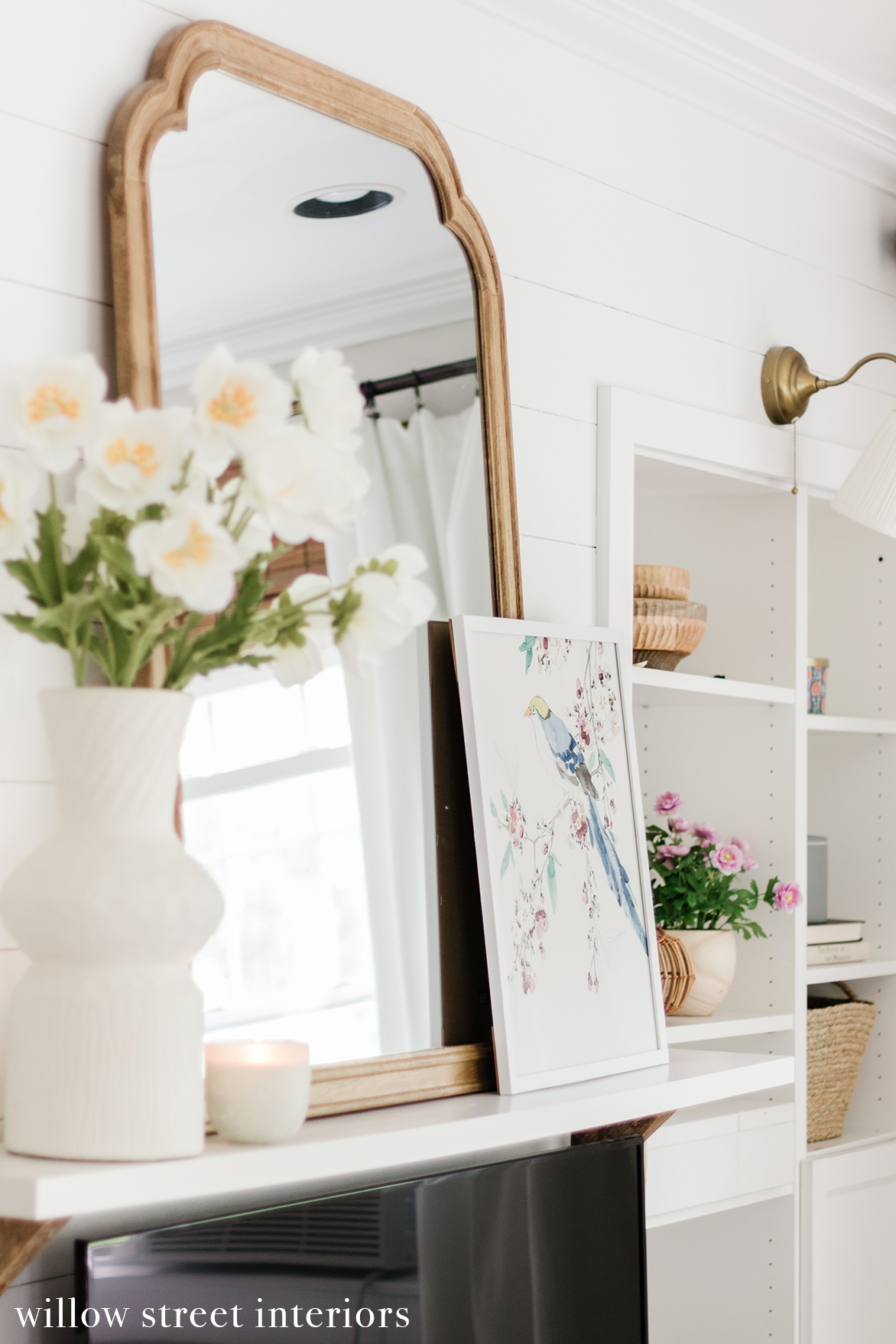 And that's about it, you guys! Don't forget to check out all of the beautiful spaces being shared below, and check back the next few weeks! There are some fun summer decor ideas on the way.
xo, Laura
Today kicks off the Seasonal Simplicity Summer Series! For the next several weeks we will all be sharing some fun summer DIY and decor ideas with you. You can visit all of these great summer Mantel decorating ideas by clicking on the links below the images.

My Sweet Savannah
Willow Street Interiors