Hey Everyone! I'm so excited to be sharing Nellie Brows redesigned brow studio with you today. A few years ago, my client Janelle, reached out because she was graduating into a larger space and wanted some help with space planning and over all design. She was hoping for a bohemian-inspired space that would feel down to earth and luxurious, and would leave her clients feeling relaxed and pampered. You can see the reveal from my initial design here! The end result from that project was airy and feminine, and completely relaxing. Janelle adored the look of the first space, but after having spent so much time there for the last few years, she was ready for a whole new look.
This time around, Janelle wanted her studio space to be infused with more energy and edginess, while still maintaining an overall warm and down to earth vibe. I had so much fun with this design, you guys.
The end result is a blend of modern and vintage, a little bit of French vogue, and a whole lot of fun. Enjoy the photos! Sharing some sources at the end!
You guys, I could not, for the life of me, figure out how to photograph a neon sign without blurring out the wording, so I'm embarrassingly sharing this cell phone photo from install day. Don't mind my sneaker or the leftover decor hanging out in the hallway!
The sign is SO CUTE though, and I could not not share it.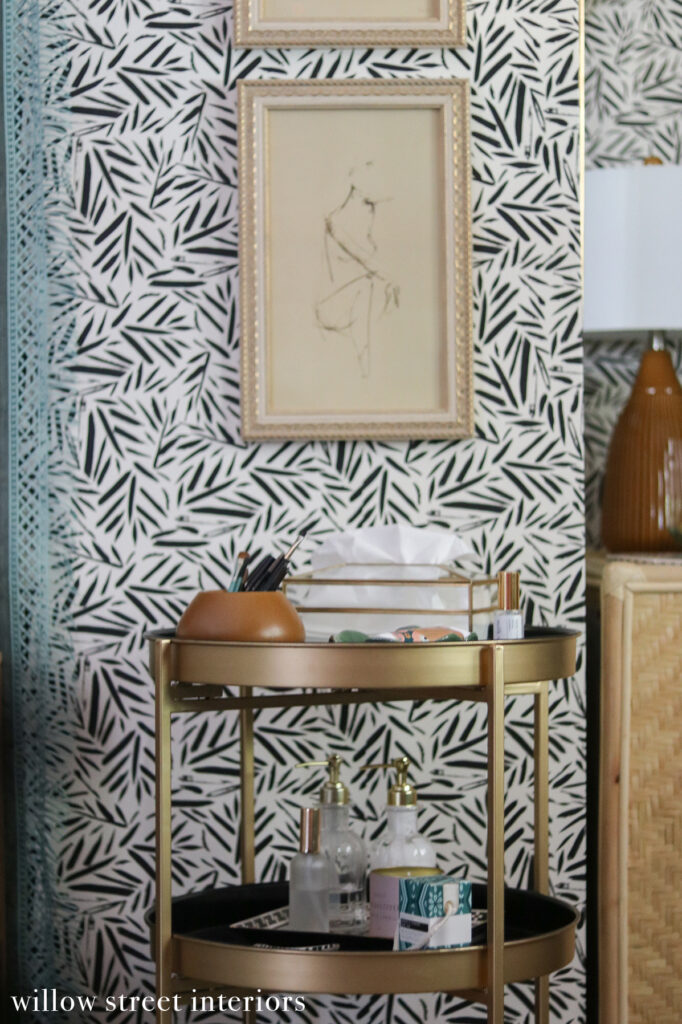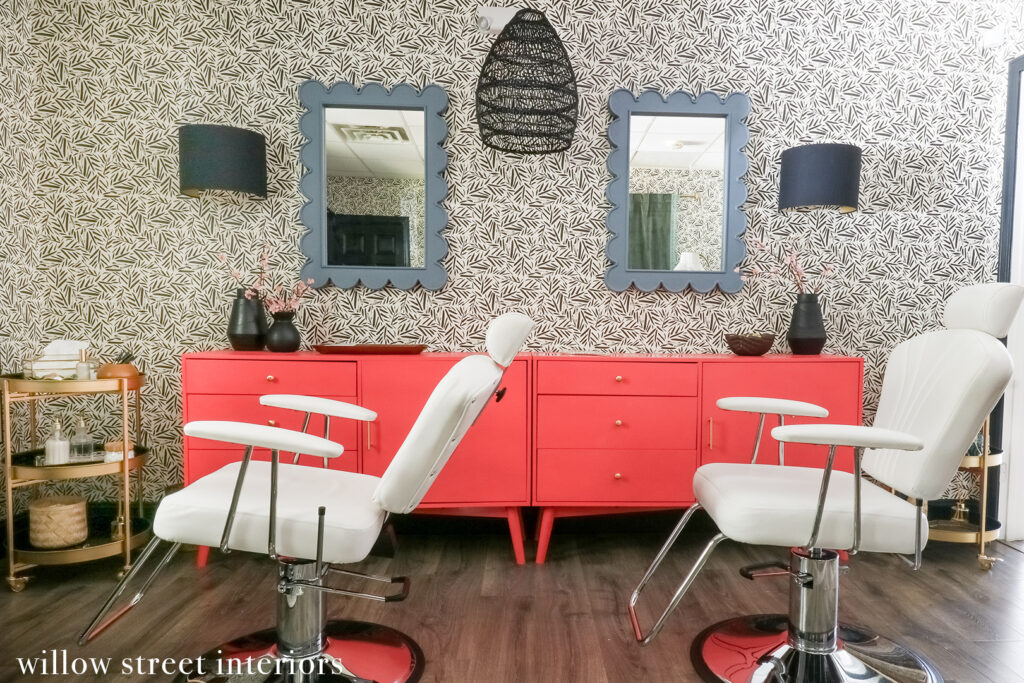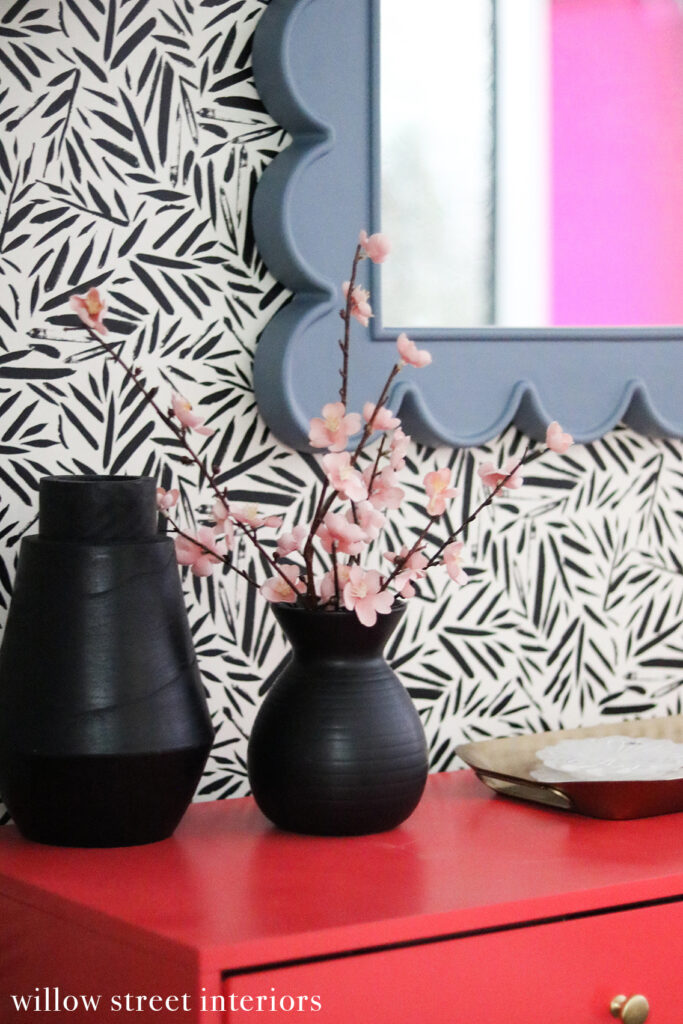 View this post on Instagram
And that's about it, you guys! I hope you're all as obsessed as we are!
Nellie Brows is located inside Hairaholic Salon, 54 Pratt Street, Mansfield, MA.
xo, Laura