We wrapped up this sweet and stylish girl's bedroom last week, and I'm so excited to be sharing the reveal with you guys!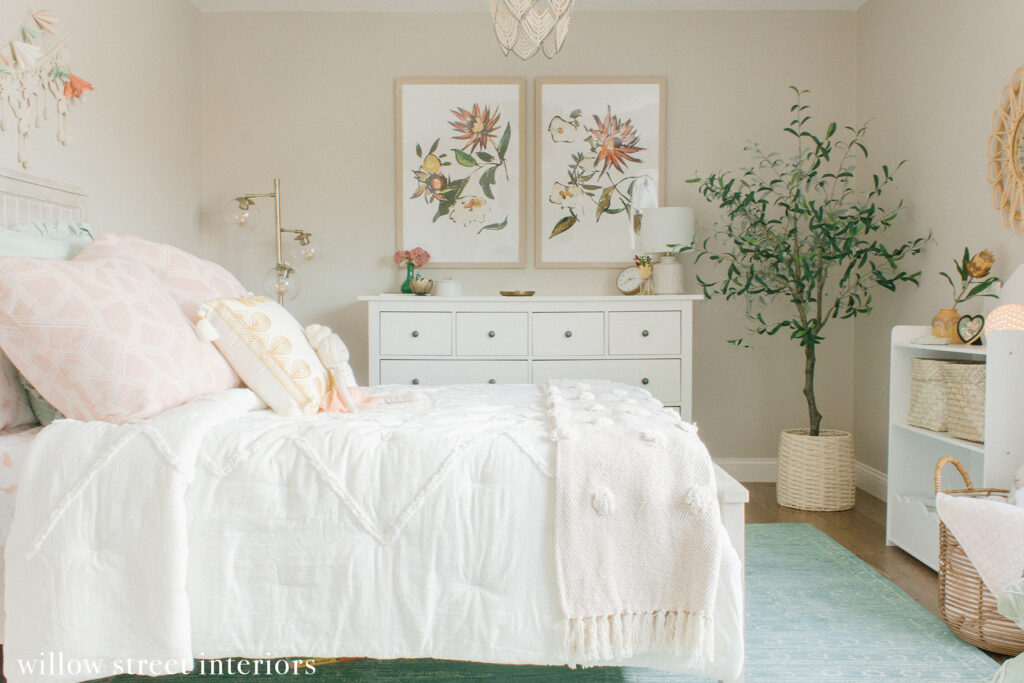 [show_lookbook_widget id="[show_lookbook_widget id="462965″]
When my client and I first discussed the project, she told me she'd be transitioning her daughter out of her crib soon, and wanted me to create a space that would be sweet enough for her daughter's current, adorable toddler self, but also stylish enough to transition into her teen years. Smart mama! Those days really do come up on you quickly!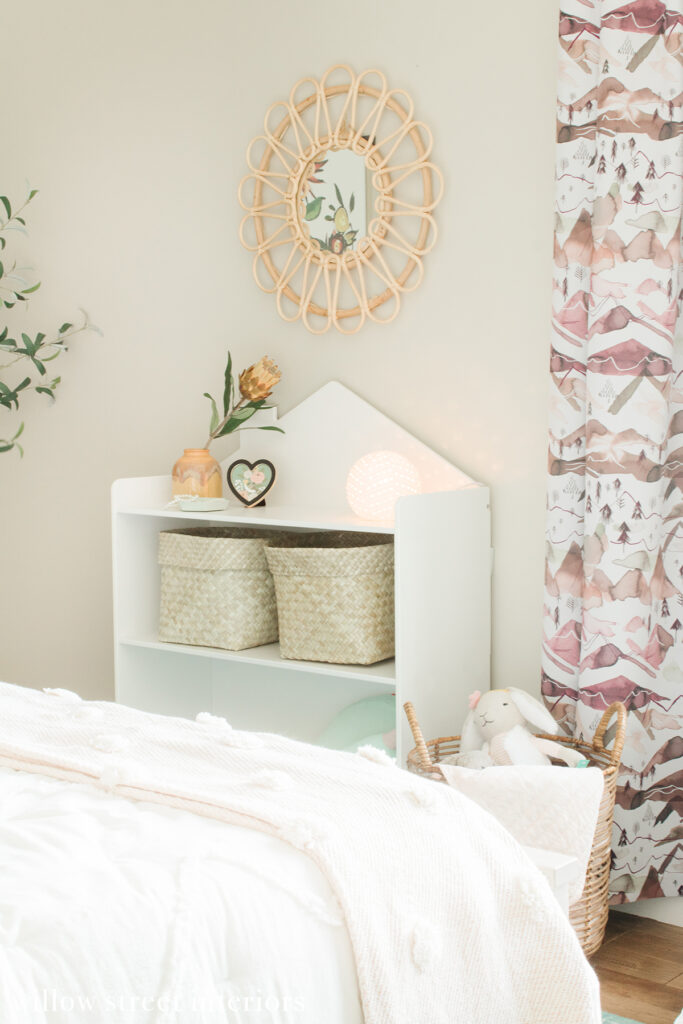 My oldest has been begging for a more sophisticated bedroom, and we're going to get that on our to-do list soon, even though I feel like we just painted and decorated it yesterday. The last ten years flew!
But I digress. Back to this adorable reveal.
My client already had the bed frame, fur bean bag chair, dresser, and had recently painted the room, so those four elements all needed to stay.
I decided on a pair of large scale dahlia prints to anchor the room with just the right dose of color and energy, and set a fun, cheerful vibe right off the bat.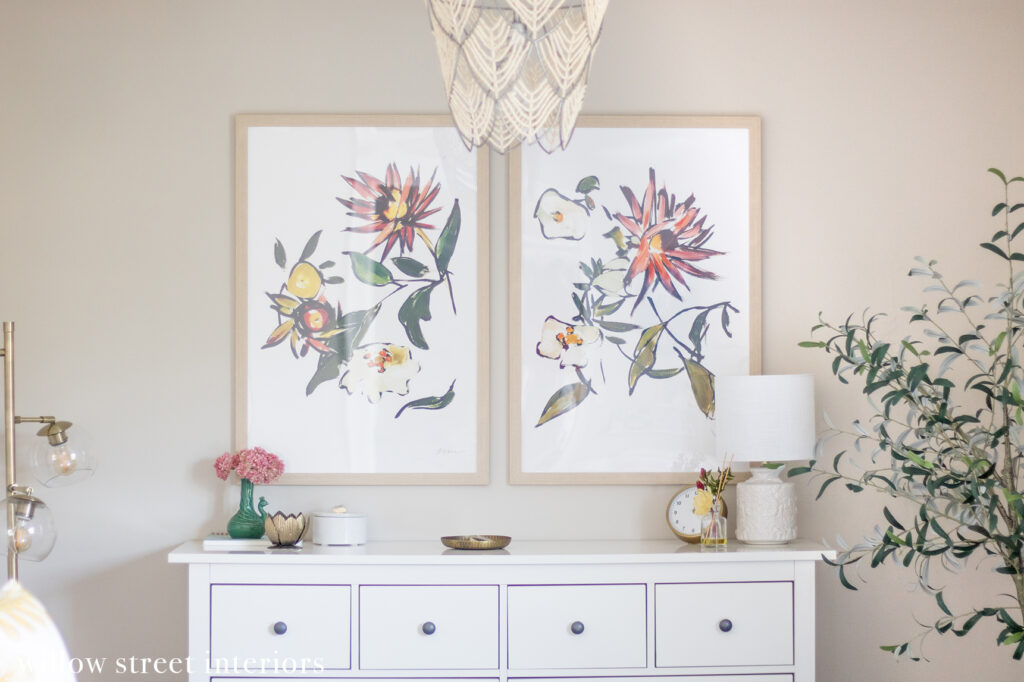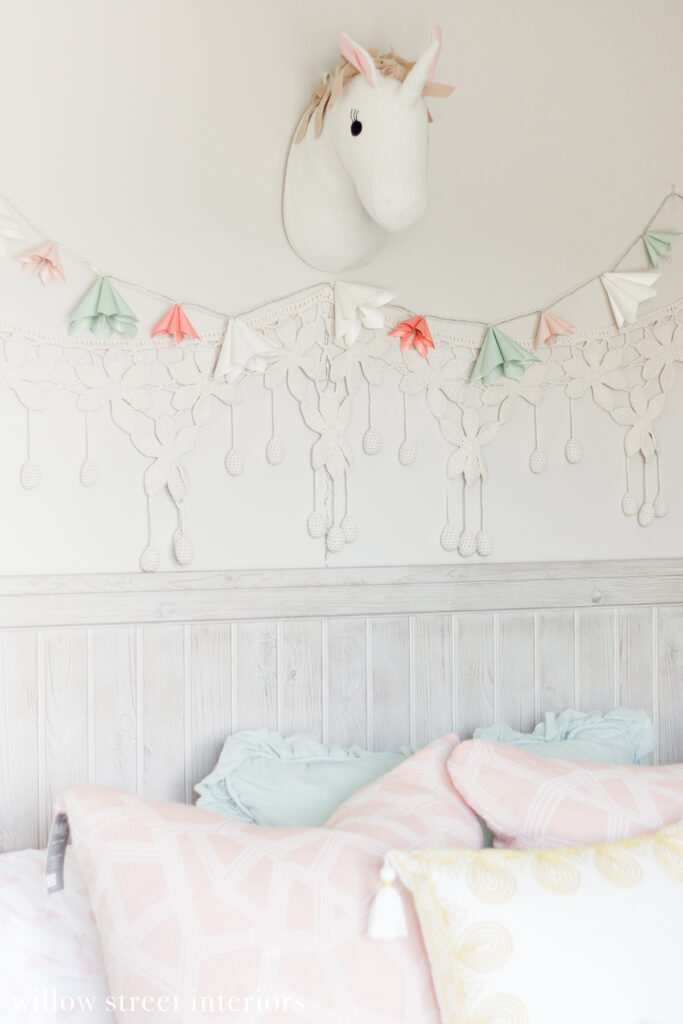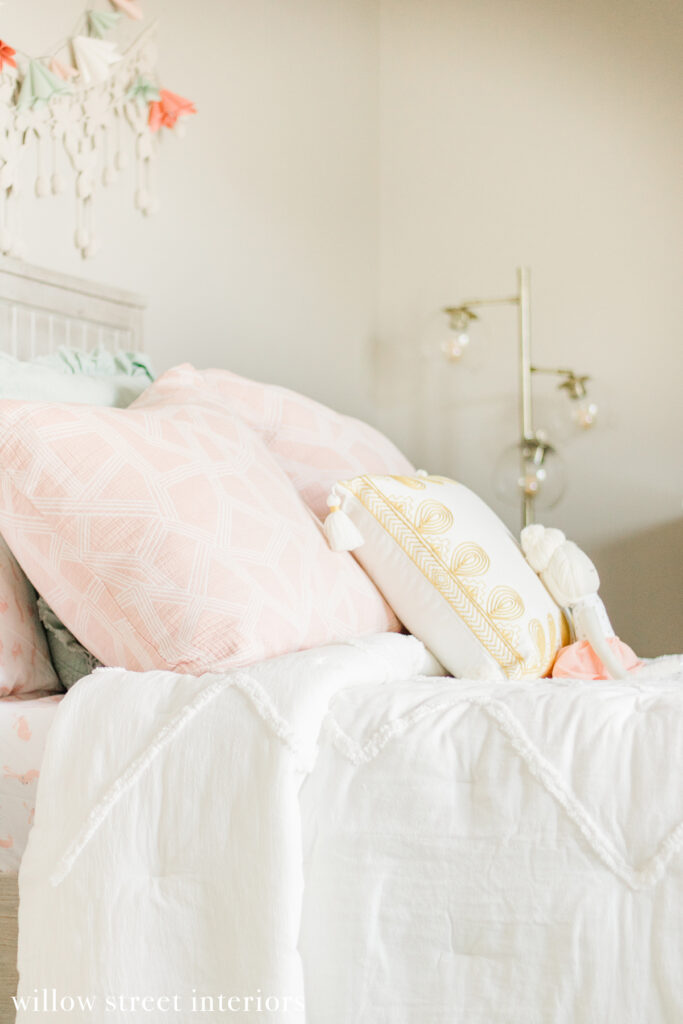 I went with neutral bedding, to keep the earthy, cali-girl vibe (as my client put it) going. But I also made sure that I included playful touches that added just the right amount of sweet. PS that comforter is as soft and fluffy in real life as it looks in the photo!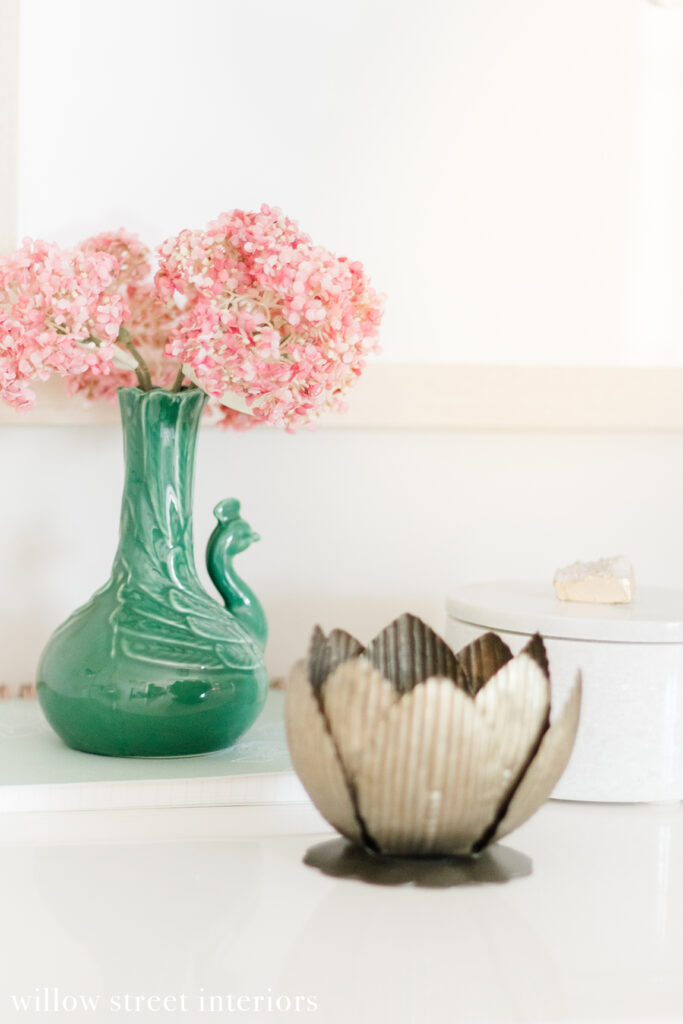 I can't even with the little peacock vase. I picked it up at World Market when I was shopping for accessories, and now I wish I had bought the rest of them because there were only 2 left, and they're no longer in stock online. Sigh.

[show_lookbook_widget id="462966″]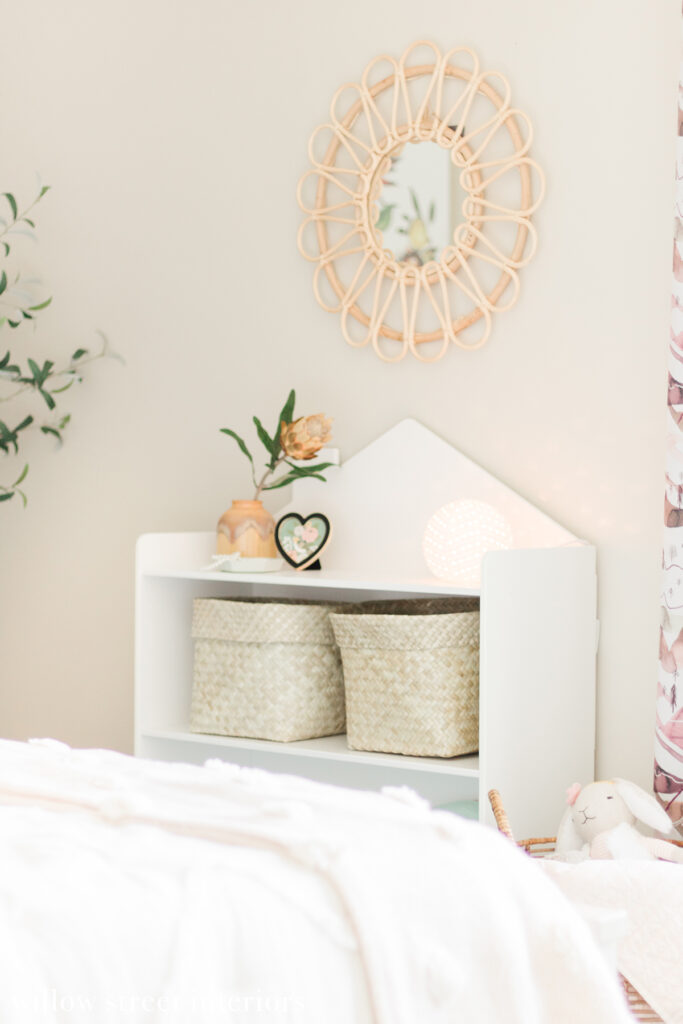 The whole room is a gentle play on textures and soft colors, and I couldn't be happier with how it turned out.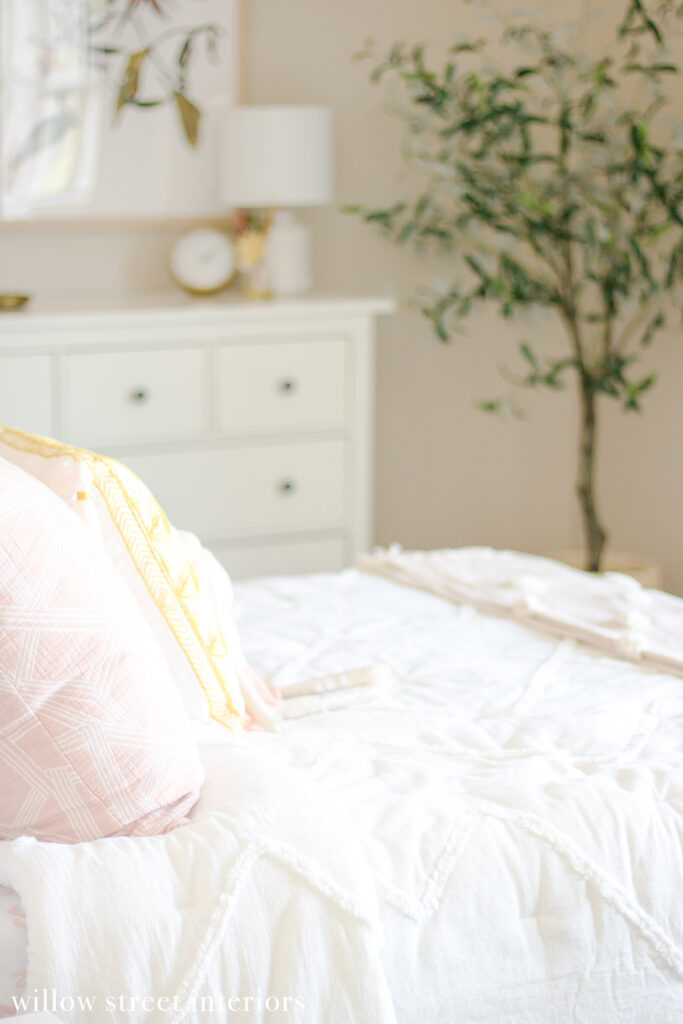 My client texted me her daughter's reaction, and it was the. cutest. thing. to see her come into her new room for the first time. All the heart eyes.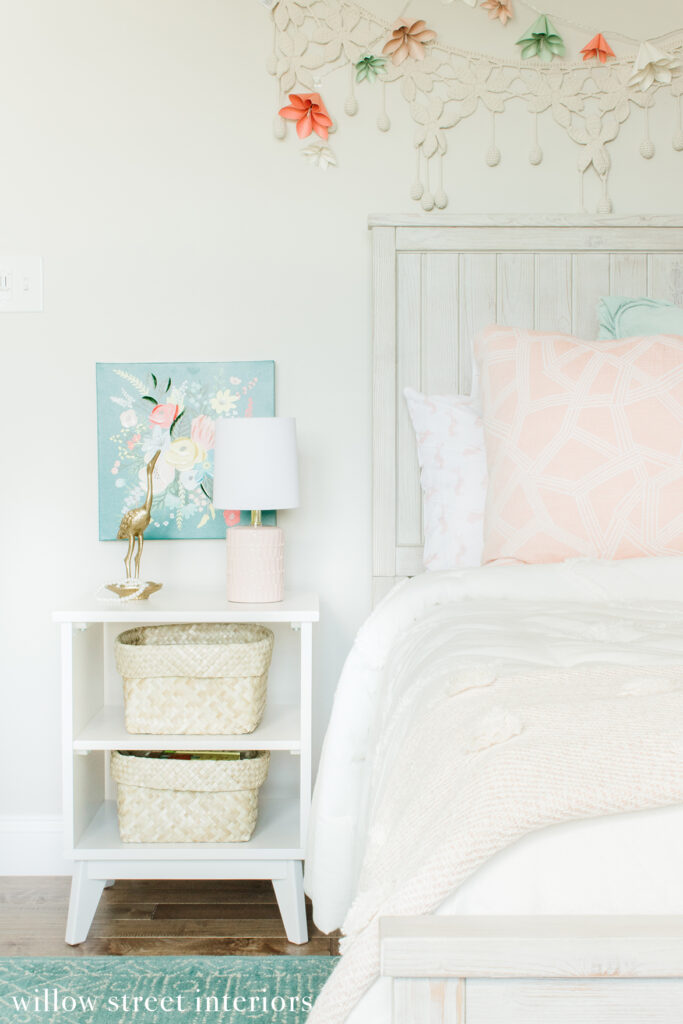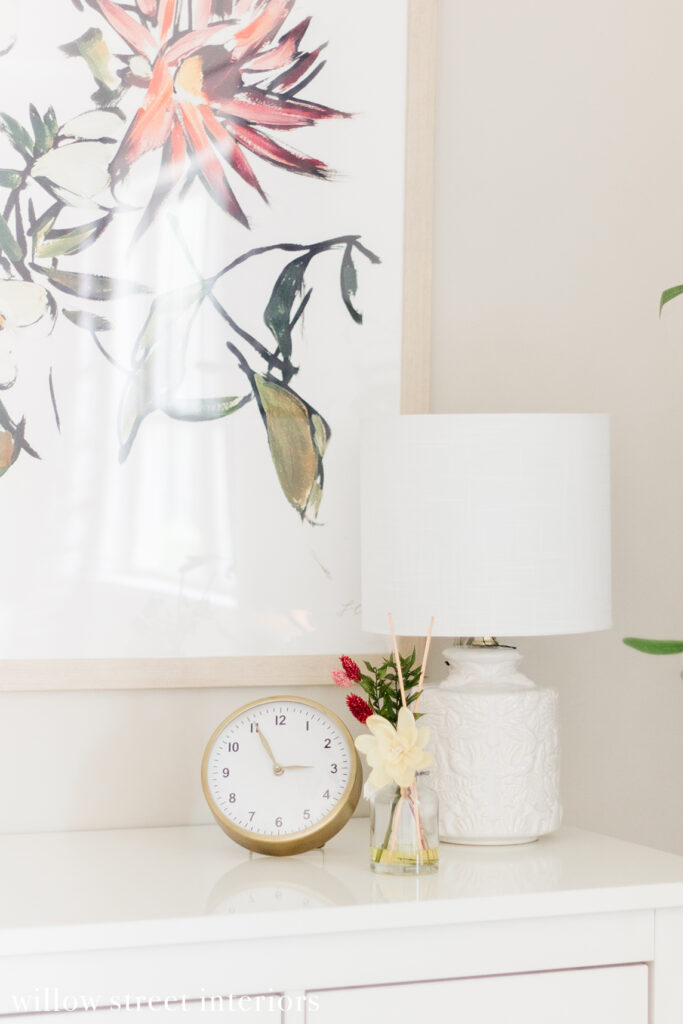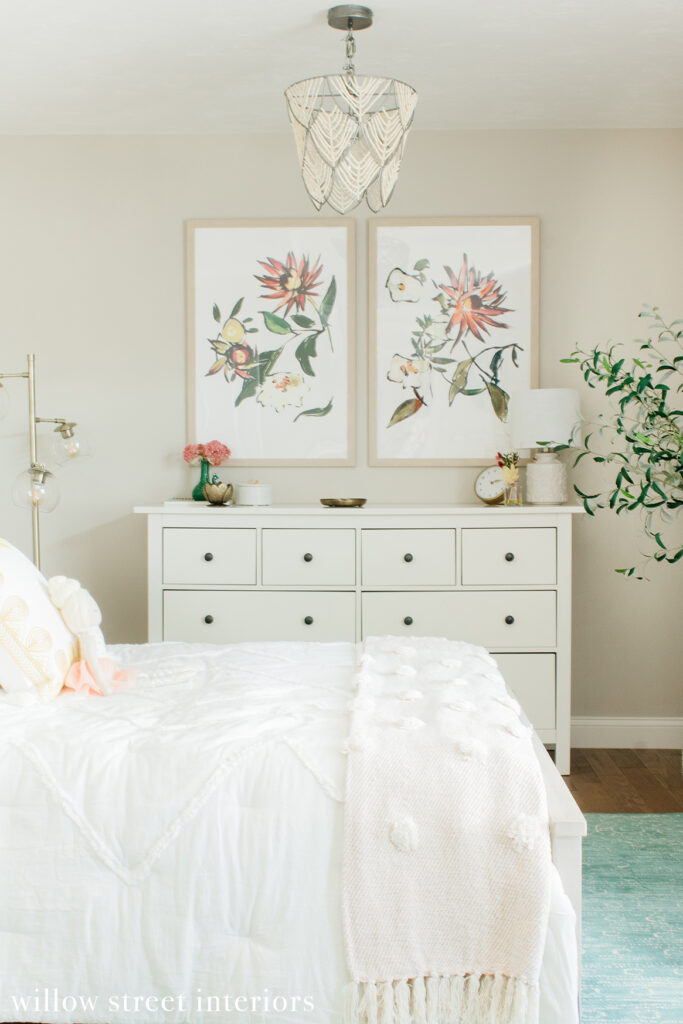 [show_lookbook_widget id="462963″]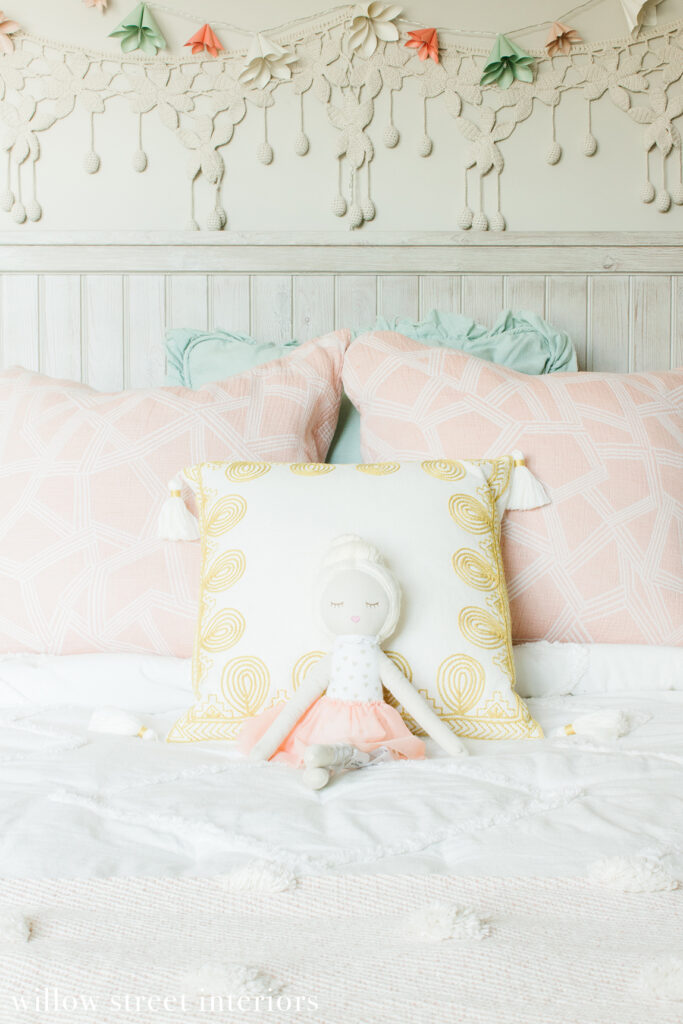 And that's about it, folks! Isn't it just the sweetest space?!
Don't forget to follow along on Facebook, Instagram and Pinterest, so you don't miss what's happening around here! Happy Weekend!
XO, Laura
PS The gorgeous prints are from Juniper Print Shop but I'm unable to link them in my look books. The bean bag chair was from Pottery Barn, but isn't sold anymore. Dresser is IKEA, and wall color is Sherwin Williams Agreeable Gray!