I love creating cozy spaces for people to come home to and feel restored by. Home is our escape from all of life's craziness – and more so now than ever, right? A place to belong, a place to feel sheltered, protected, nurtured.
I adored decorating, even as a child, and I used to use whatever I could find to make things pretty. Empty tin cans without the wrappers became beautiful (to me) vases, and dish towels were perfect mini table runners.
There's joy in the process of caring about where you live. Which is part of the reason why this blog is so important to me – it's a way for me to share beautiful finds and simple decorating ideas even if working with me directly isn't in your budget.
And it's also part of the reason that I love partnering with Walmart when they reach out! I have so much fun sifting through their home decor lines and pulling out beautiful, budget friendly pieces that I find.
This time, I thought it would be fun to recreate this same sort of look that you see above, which is by Studio McGee, by the way, at a price that's attainable when you're on a tighter budget.
The original space is gorgeous, right?
And here are the beautiful, much more affordable, pieces that I found at Walmart, to get the same sort of relaxed vibe on a budget!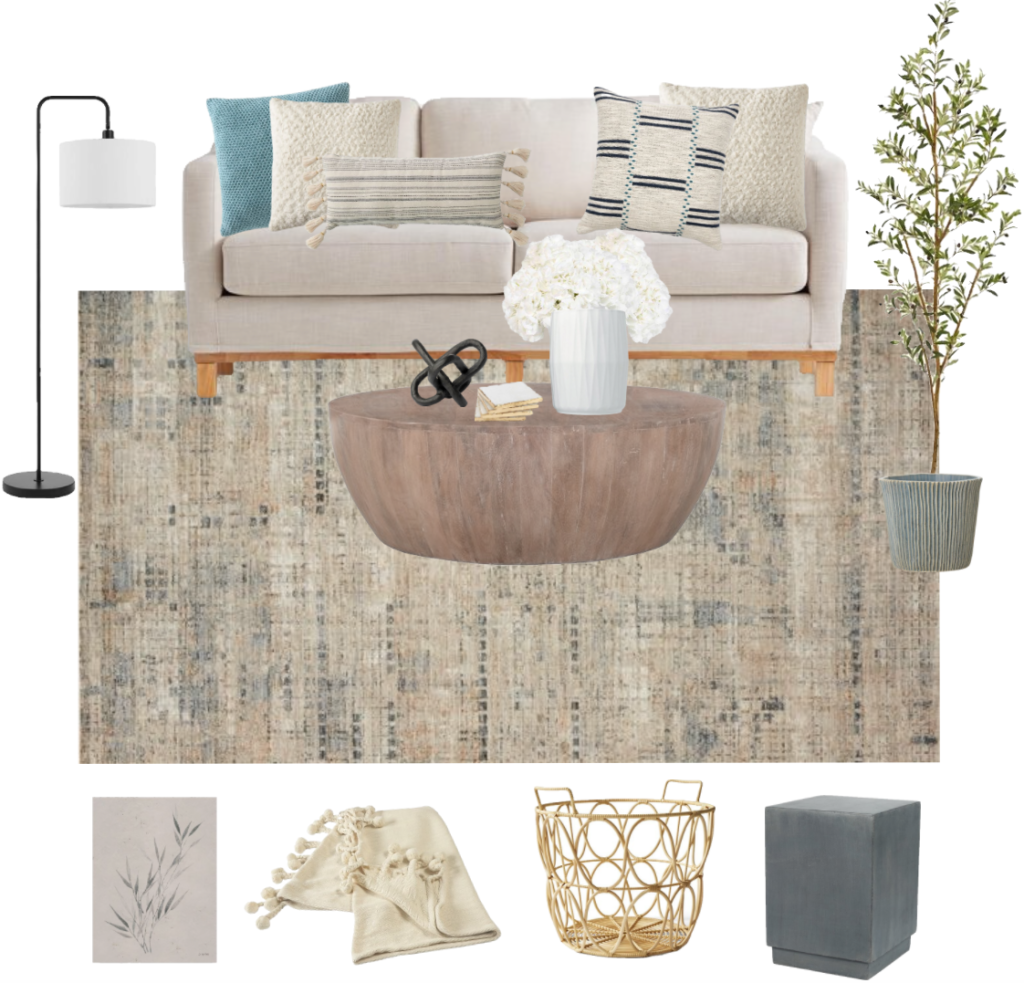 [show_lookbook_widget id="516261″]
[show_shopthepost_widget id="4690527″]
[show_shopthepost_widget id="4690531″]
[show_shopthepost_widget id="4690533″]
And that's about it you guys! Amazing how you can still create beautiful, restful spaces, even on a budget, isn't it? If you haven't checked out Walmart's home lines lately, definitely do!
Wishing you all a happy, healthy rest of your week!
Oh, and by the way, I'm working on a couple of soon-to-be beautiful bathroom projects that I CAN NOT WAIT to share with you guys, so stay tuned for that too.
xo, Laura