Hi Friends!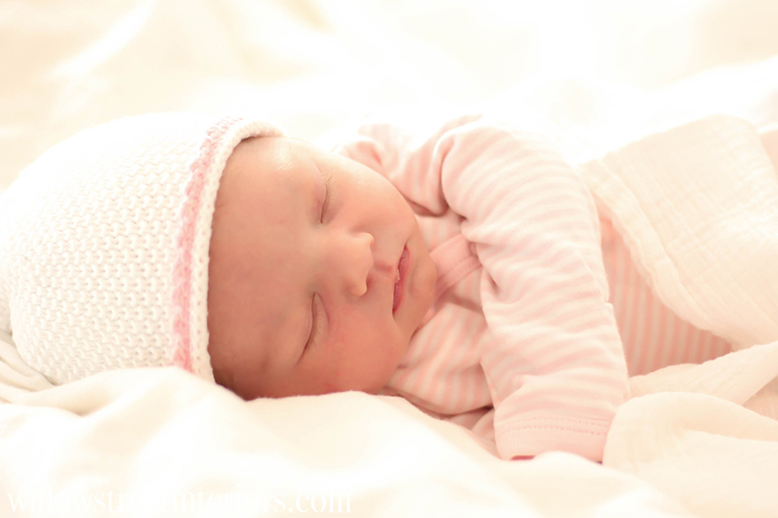 It's been awhile, I know. And I must admit, I'm only half sorry about that. I've wanted to blog for the last month. In fact, I have 2 posts started that are unfinished and unpublished at the moment, and I'm excited to share them, BUT…. do you see that little sweetie pie up there? She's what I've been up to these last few weeks!
Our sweet, little Mira Elisabeth was born on January 9th; three days after my birthday, and 15 days past her due date!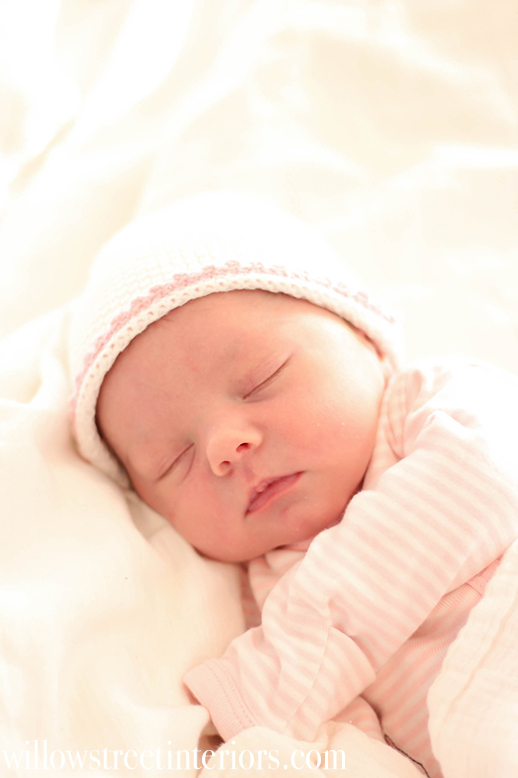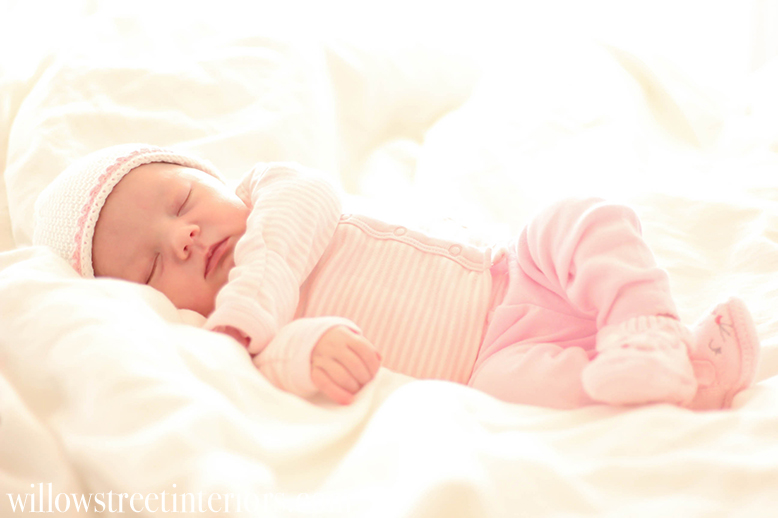 She was 8 pounds, 10 ounces, 20 3/4 inches long, and she is just the most precious, little gift.
When we found out that I was expecting, I had the whole gamut of emotions that come with an unexpected pregnancy. How much of our routine would have to change, how I'd have to give up the full nights of sleep and bit of independence I'd recently just gained. What would happen to my business that was just starting to take off? Would I have to stop my design work? Would I have time to blog? So many questions and fears and doubts. Of course, you do have to worry about your business. How are you going to survive after you have the baby? As I've got my own business, one of the best options available was to consider outsourcing some of the work to make sure I didn't have too much stress on me whilst I was pregnant. One of my friends even told me that I could hire some staff to keep the business running. Obviously, there are a lot more jobs that need to be done when you employ staff though, such as HR for example. That's a big job and, as I explained to my friend, I don't have time to be sorting out all the HR stuff. However, she said that it wouldn't have to be a big job, especially if I looked into getting a HRIS to make the HR side of the business easier and more efficient. I could probably handle that, and employees would take a lot of responsibility off me. It's definitely something to think about. Even though I'm pregnant, I still need a business to go back to. That's why I've also been thinking about starting some social media pages for my business too. I could probably keep on top of that in my spare time, so I wouldn't need to outsource that to anyone. One of my friends did suggest that I use Upleap to grow the Instagram account when I make it. Apparently, that will help me to gain more followers to promote my products too. This should lead to more sales. Hopefully, I'll be able to post some pictures to Instagram whilst I'm on pregnancy leave. That will keep my business growing.
And just when I'd work my way through all of them and trust that God had a plan, I'd get a request for a new design project that I'd have to turn down, and all of those questions and emotions would tumble back into my heart.
And that continued, albeit to a lesser and lesser degree, as the pregnancy went on.
But let me tell you, Friends, the moment I saw Mira's little face early on that Monday morning that she was born, e v e r y doubt and question I'd had, went out the window instantly. It was like she'd always been here, like somehow, she'd been part of our family all along.
Isn't it amazing how having a child is both completely ordinary and simultaneously the most wondrous and monumental experience life offers us?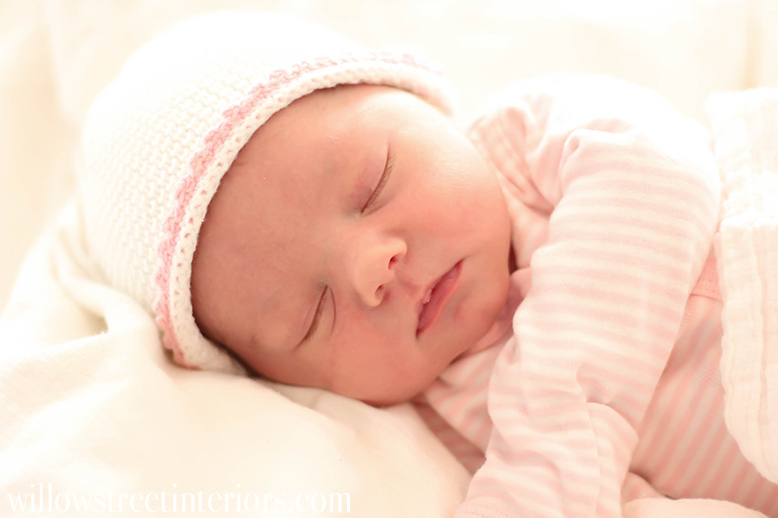 Mira is two weeks old now, and my fourth baby girl, but the miraculousness of it all has honestly seemed to grow with each child. I feel blessed beyond words that she is here, and honored that I get to watch over her and guide her as she grows and learns to navigate her way through life. We are so lucky that she is already in a very good pattern with sleeping since we used the Ferber method from the get-go.
I can't stop staring at her and kissing her round, little baby cheeks. And I've been looking at my older three wondering where the years have gone. It was like, Mira came, and memories of all of my sweet girls as infants came pouring back. Time certainly has a way of slipping through our fingers, doesn't it?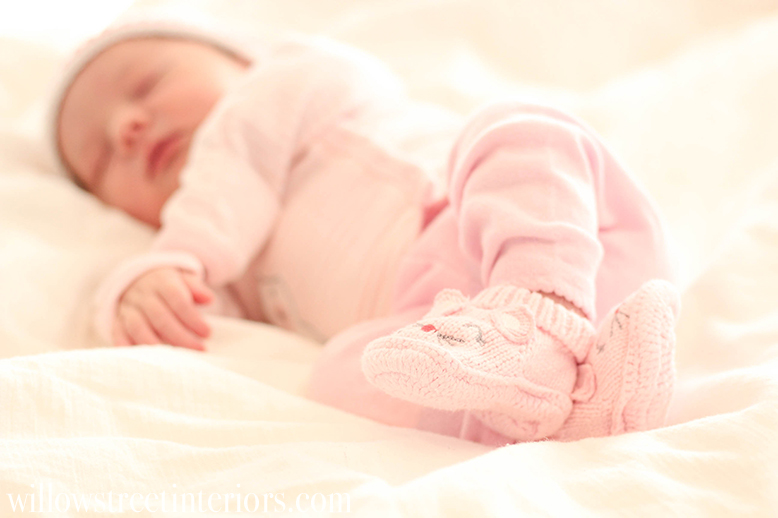 And since I can't will time to stand still, I'm savoring every second right now, trying to capture each fleeting moment in my mind and save it somewhere deep. Because pretty soon, this little one will be one of my big girls too, running around independent of me, and I just don't want that moment to come too fast.
Well, Friends, I appreciate you stopping by to meet our little Mira today! I'm going to be sharing a few changes that I've been making around the house in the next few days, and I hope you'll come back and let me know what you think.
Thanks for being here! I so appreciate each of you.
Laura ?