I've always been a sucker for screened in porches. Part porch, part living room, I love the way they let you enjoy the fresh air and being out in nature without the annoyance of bugs, or dirt, or bears (Ok, so that bear part is incredibly unlikely, but you never know.)
My clients wanted their beautiful new space furnished with comfortable pieces that would allow them to to both nestle in and relax, or enjoy a cozy dinner with friends and family. Like any other space I design, figuring out furniture placement is task number one. My aim was to arrange the furniture in a way that would allow my clients to best enjoy the views of the backyard and also leave enough space to move around. Here's the floor plan I came up with.
Some of the pieces you see above are different than what you'll see in the photos. Covid backorders continue to be crazy, so it took a few different plans to give us a beautiful, pulled together design that was also in stock! Fortunately, I'm still equally in love with the final design as I was with the first! Here are the rest of the photos and I'll share the sources at the end.
[show_lookbook_widget id="505001″]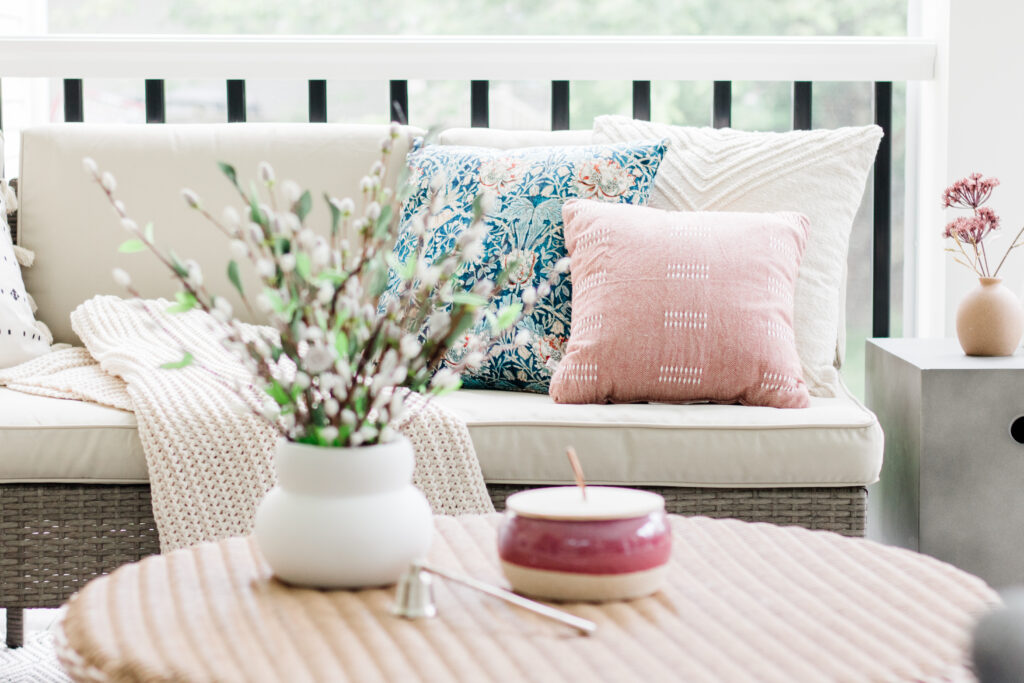 [show_lookbook_widget id="505001″]
And that's about it, you guys! Enjoy the rest of your week!
XO, Laura