Hey Guys!
I'm so excited to be sharing the reveal of this beautiful home today! Early on in this project, I met with the nicest couple who'd just purchased a 'fixer upper' lakehouse. Their former house was a lovely, newer colonial, but when they saw this home's amazing water views, they were sold. My clients knew it had so much potential, and they were committed to seeing the home through to it's former glory.
They immediately painted over all of the wood trim and paneling, which tremendously freshened up the interior, but the furniture they'd moved from their old home wasn't working.
Before!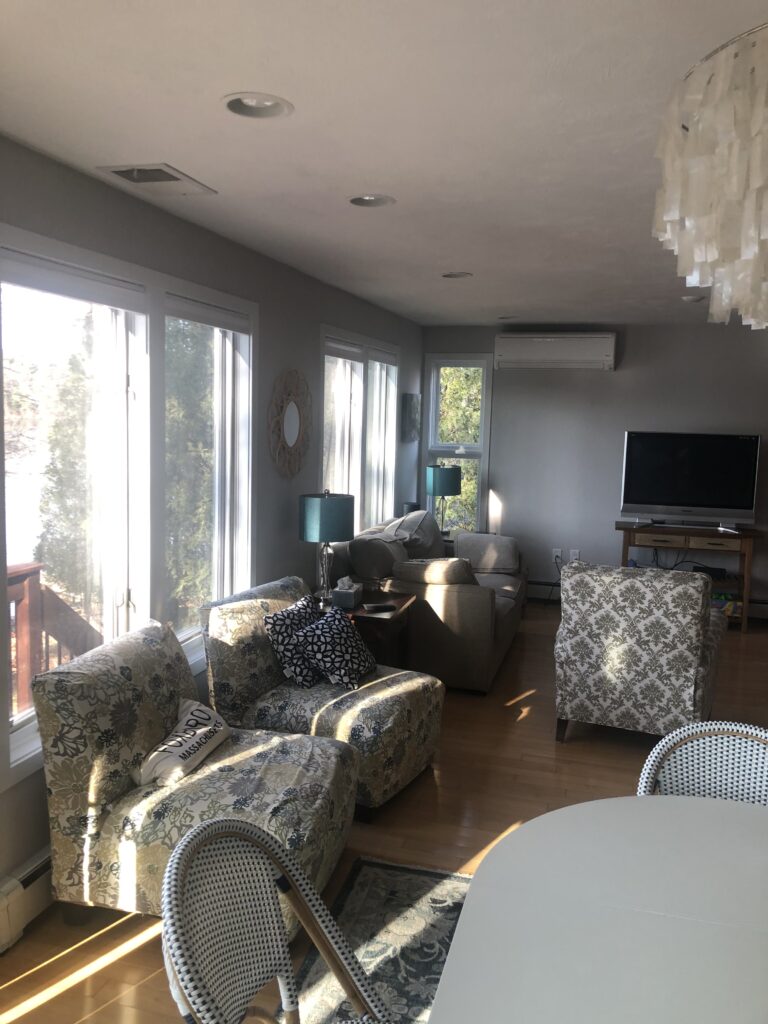 After!
There are pretty much always issues trying to make all of the furniture from a previous home work in a new space, but this room is long and narrow and having just the right size furnishings was hugely important. So, they decided to pull me in to get their design plan just right!
Before!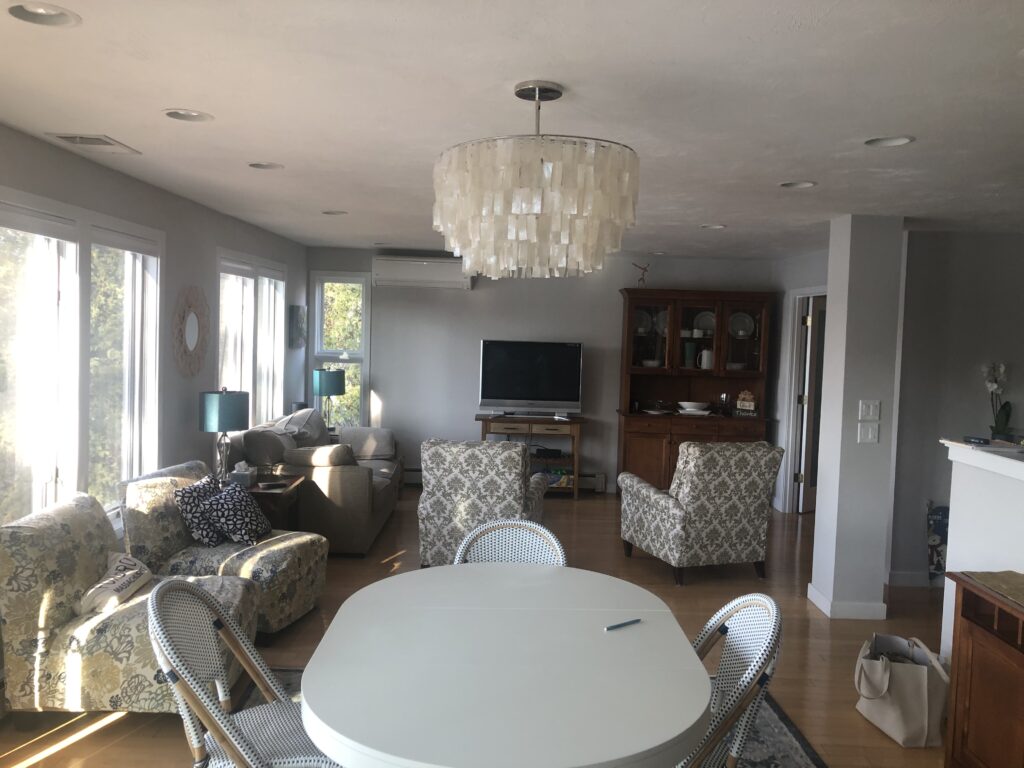 After!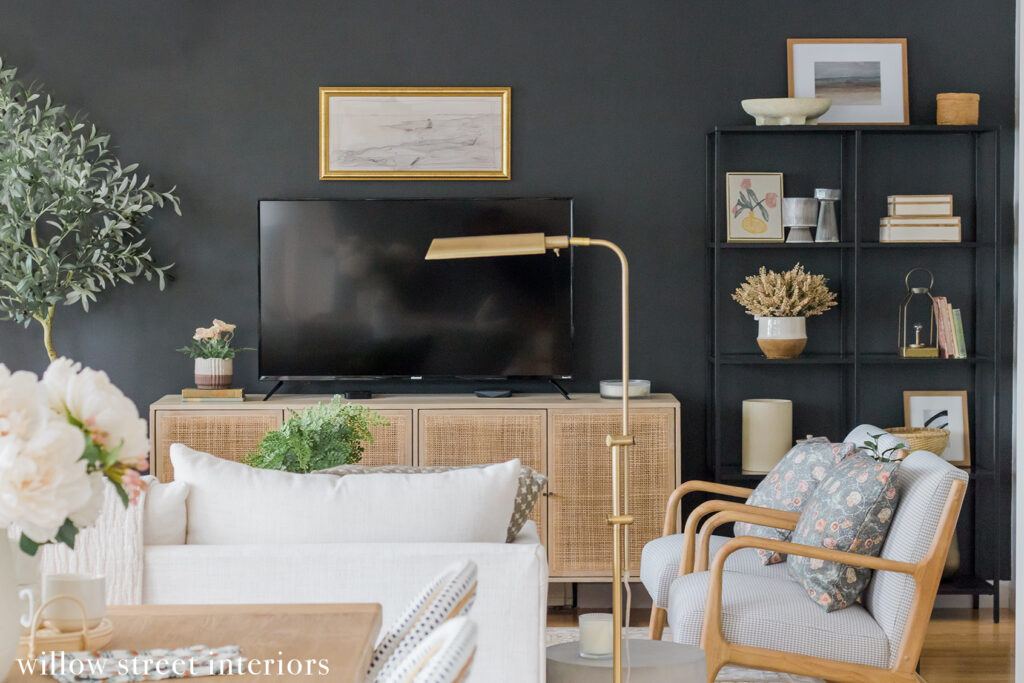 When I walked into this house I was overwhelmed by the beauty of the views outside the windows.
Before!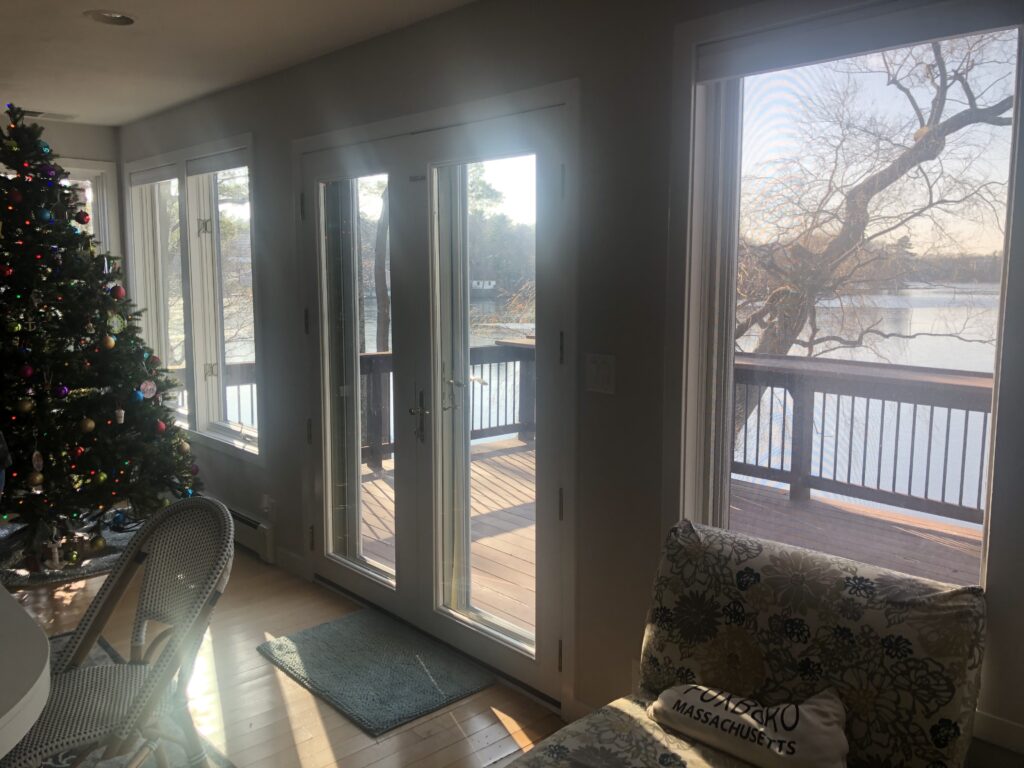 I knew immediately that that view would be both the inspiration and the focal point for the space. The moment I walked in, I thought that the plan I came up with for the interior couldn't be loud or overly colorful. I didn't want the interior to fight the majesty and natural beauty happening outside.
After!
So, I decided to use earthy neutrals and cozy textures to create this laid back, sheltered indoor space that let you fully relax and enjoy what was happening outside the windows. I think all of the interior selections flow really harmoniously with their lake views, and I'm so thrilled with how it all turned out.
Their family of four includes two teenage boys and (the cutest!) dog, so finding comfortable, casual, and durable furnishings was paramount, and I also wanted to be sure that we were utilizing every square inch of the floor plan.
[show_shopthepost_widget id="4744035″]
We opted for a custom sofa (which ended up holding us up for months and months – darn you covid!) to get just the right scale and fit for the space. The fabric's gorgeous, and has been treated to repel stains, and I absolutely adore it!
Also, FYI, there's going to be an AMAZING custom chaise going in in the far corner by the wood stove. I only took a couple of photos there, because it looks pretty barren without it, but you get the gist. It's going to be the snuggliest little nook, and I'm so thrilled that my clients are going to get to enjoy this beautiful space for years and years to come. Here are the rest of the photos!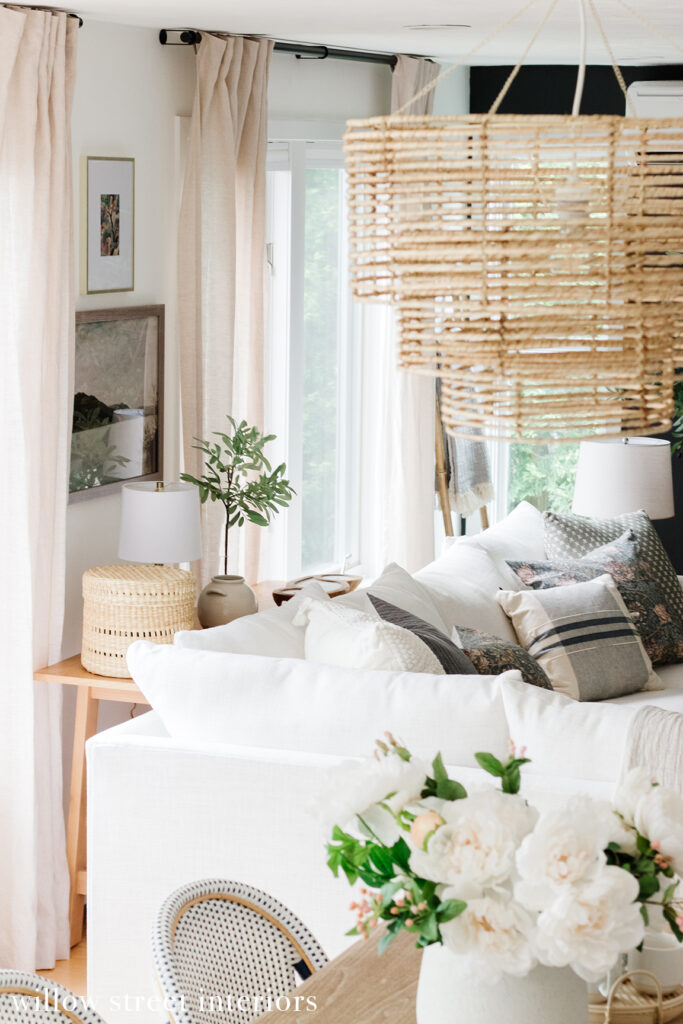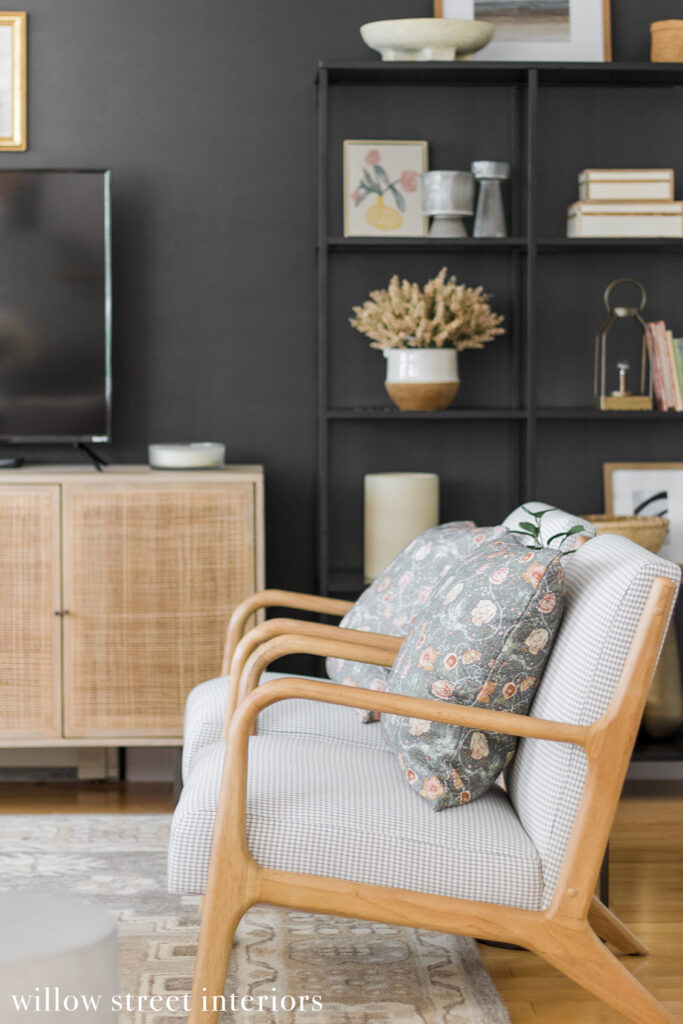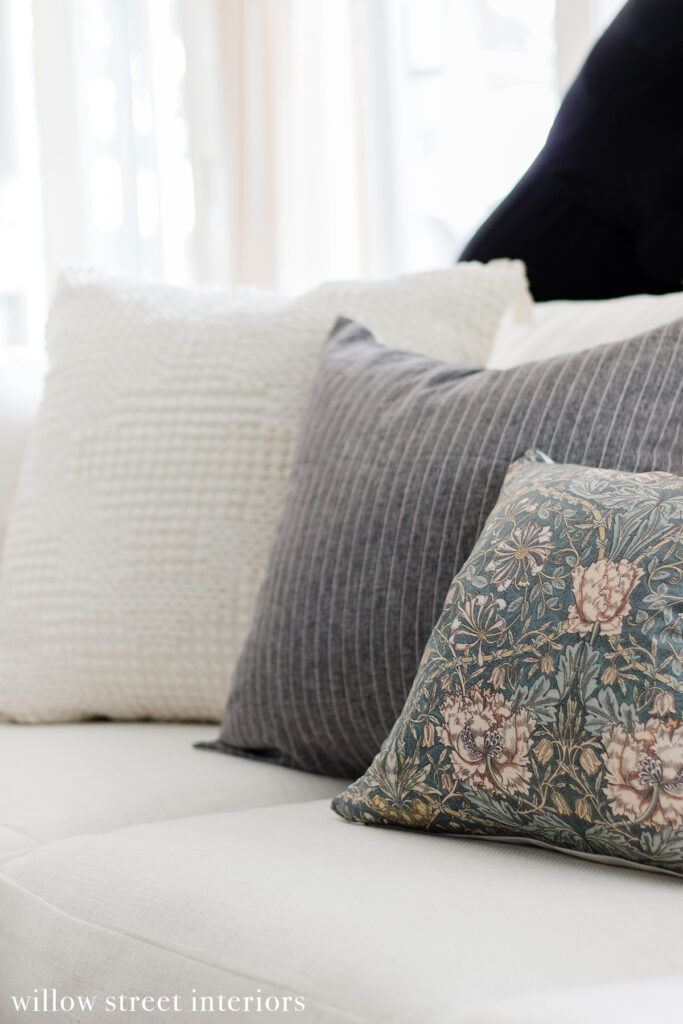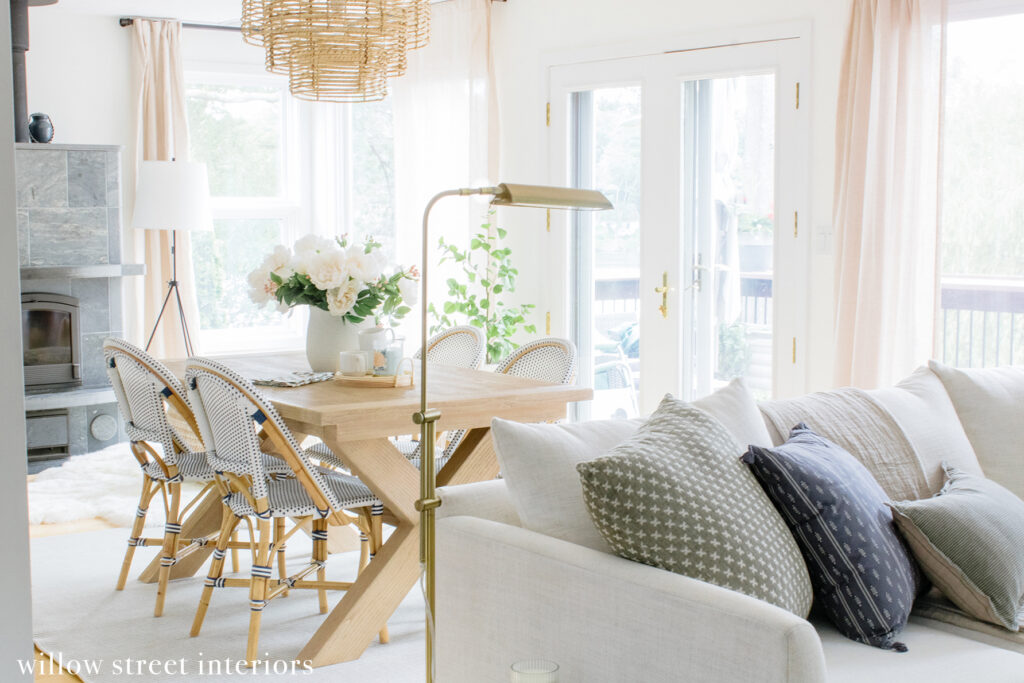 [show_shopthepost_widget id="4744035″]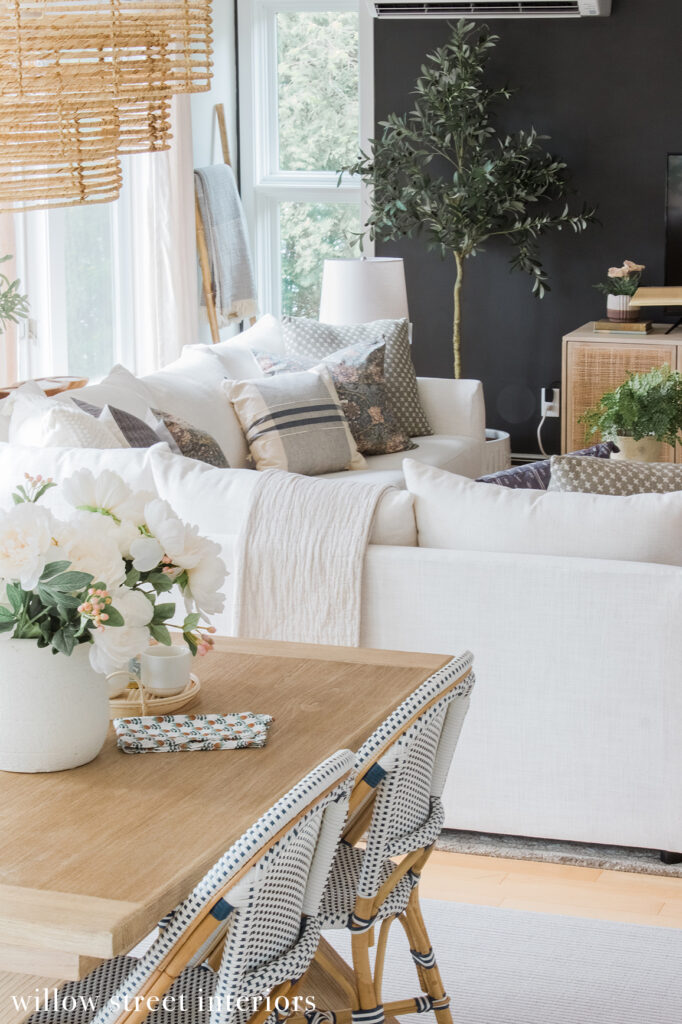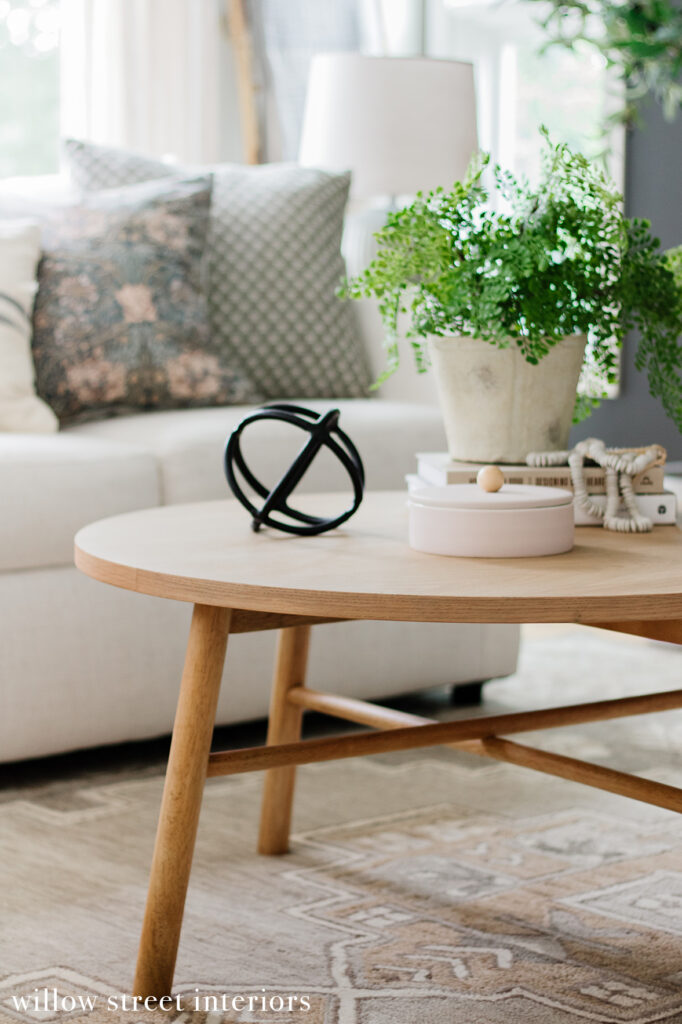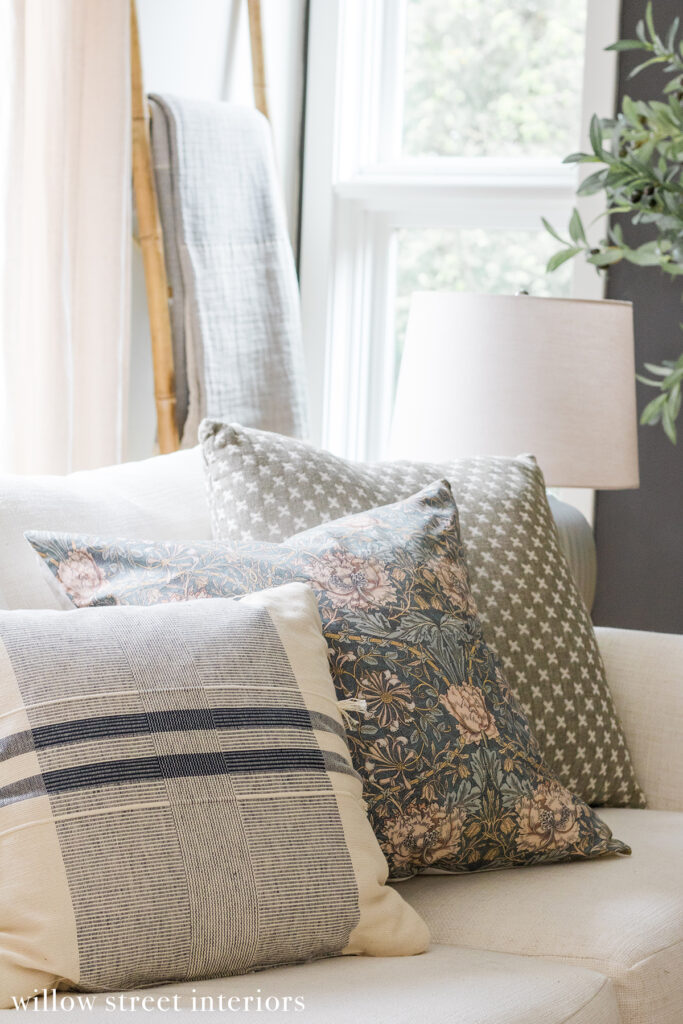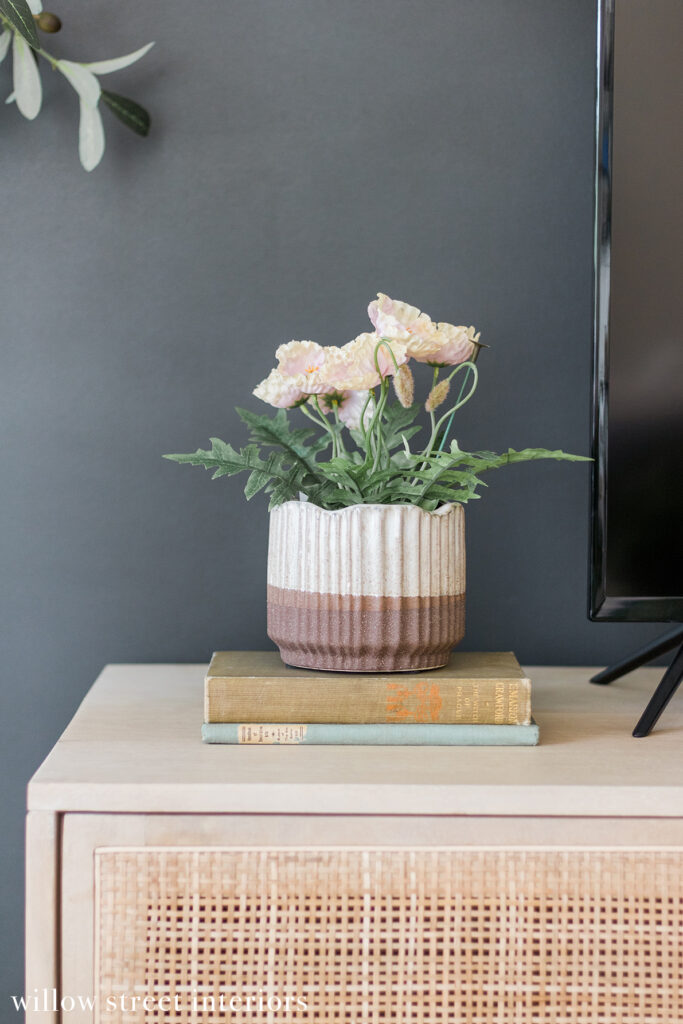 And that's about it, Guys! Have a great rest of your week!
[show_shopthepost_widget id="4744035″]
xo, Laura