Hey Guys! Happy Thursday! I wanted to pop on quick and share this master closet that I just finished photographing yesterday. A couple of months ago, a builder that I work with reached out to see if I could help plan a walk-in closet. We've worked on client projects together in the past, but this was the first time my builder was also my client!
I wanted this closet to feel masculine, but also have enough femininity to keep it layered and interesting. It's a his and hers walk-in, so making it appealing to both him, and to his girlfriend, was my priority… Along with maximizing the storage and functionality, of course!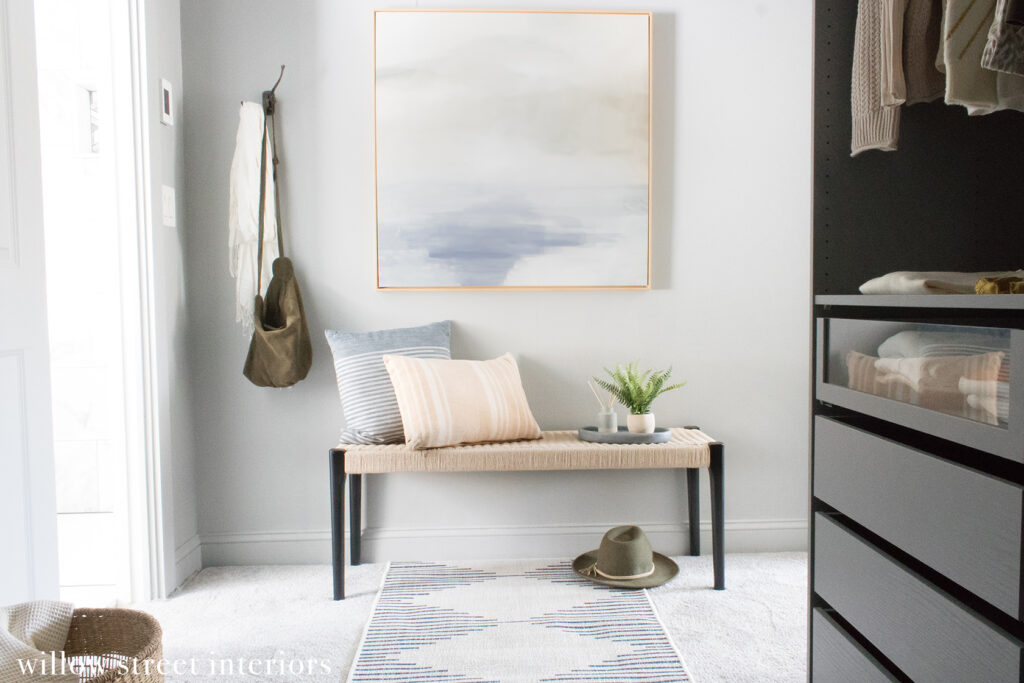 Here's a quick before… The closet is the small center room. It was already framed up when I got pulled into the project.
I'm so happy with how it all turned out. I wish I had taken some more zoomed out views, but enjoy the afters! Sources are down below too!
I chose the IKEA Pax system, and then Josh (Honorable Contracting) added crown molding to the top, and color matched the paint to the wardrobes. It made them feel much more high end and finished, and I absolutely love it.
[show_lookbook_widget id="485335″]

Isn't it beautiful?! The paint color is Coventry Gray by Benjamin Moore, and the wardrobes are IKEA Pax units!
XO, Laura