I had the pleasure of wrapping up a home office/sitting room for the sweetest family this week, and I couldn't be happier with the results. If you're following me on Facebook or Instagram, then you've seen quite a few sneak peeks of this space this week, because I just couldn't resist sharing a few as I went through the photos. It was such a beautiful transformation!
When my client first got in touch with me, she said that she'd recently started working from home and was in need of an office space, that would also function part time as a guest room/adult hang out spot.
She'd already purchased a small, sleeper sofa and desk for the space that she wanted to incorporate. Thankfully, both of the pieces were really pretty, but the fact that the room is quite small presented a challenge – how to create the feminine, study-like vibe that I was envisioning, with so little space left to work with?
After playing around with the floor plan a bit, I decided that a wall of shallow, glass display cabinets would give us the perfect dose of study-esque ambiance, while taking up precious little floor space.
And I have to say, they did just that!
I chose the adorable, rattan stools to live in front of the glass front cabinets because they were scaled perfectly for the room, and also because I adore the texture and warmth that they add.
It truly is the best feeling in the world to see a project go from an onscreen concept, to completion in real life, and this project was no exception.
Every little detail – from the concrete coffee table, to the fabulous artwork, to the sweet, little olive tree, have a big, and yet somehow understated, impact. I am so smitten with this room, Guys.
But enough of all of the talking, let's get on to these photos!
Actually, no, one more thing. Ha!
I've added in a 3D rendering of my client's desk area, because I didn't want to disrupt her work space when I came to style. She was going to be jumping back into work, and I didn't want to be responsible for ruining her day! So, because I didn't photograph that area, I'm using the 3D rendering instead! You'll see it down below.
Before Photos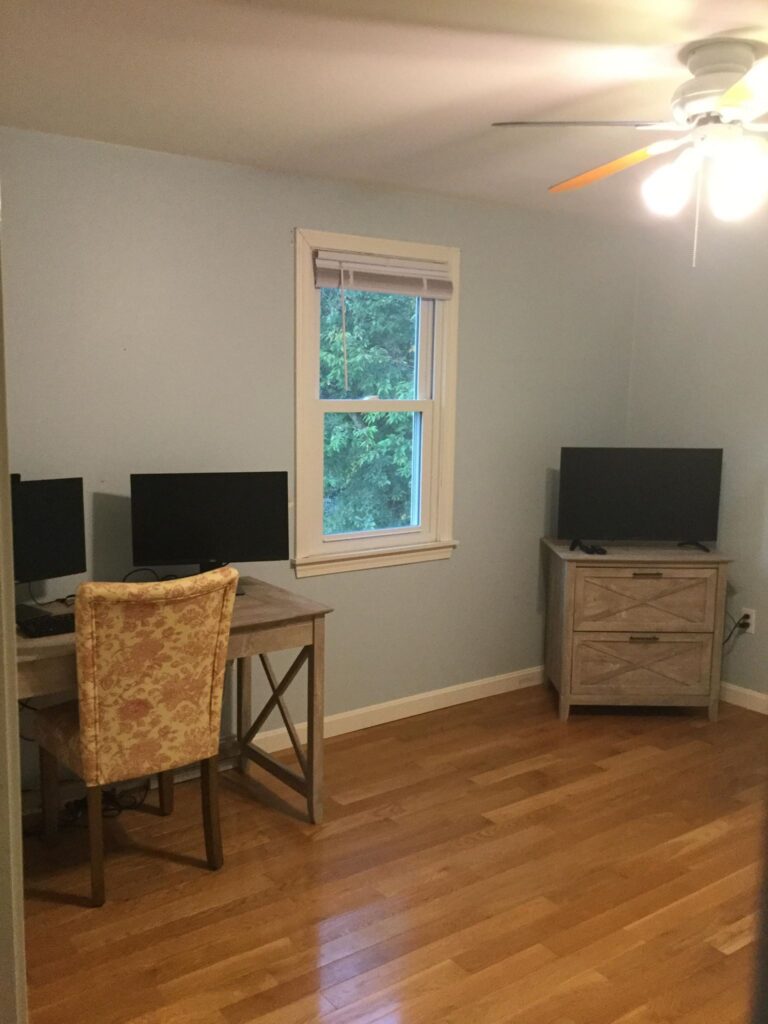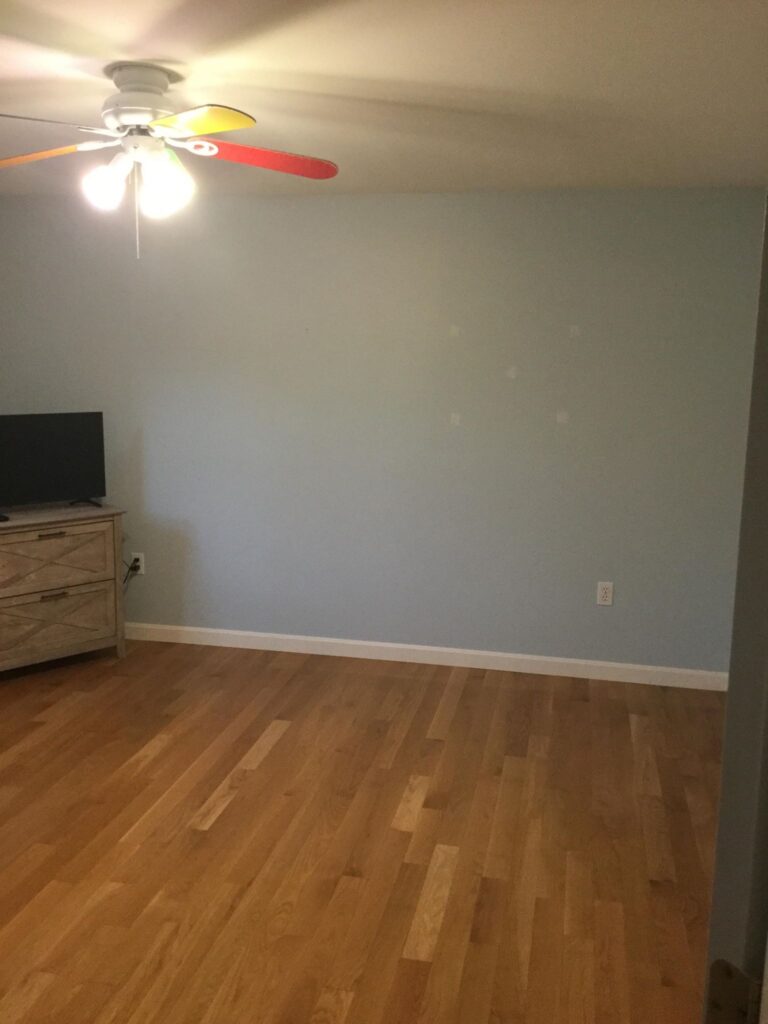 New Floor Plan to the Rescue!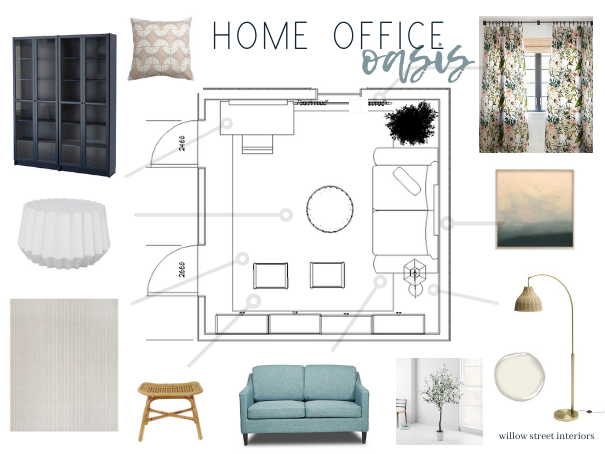 After!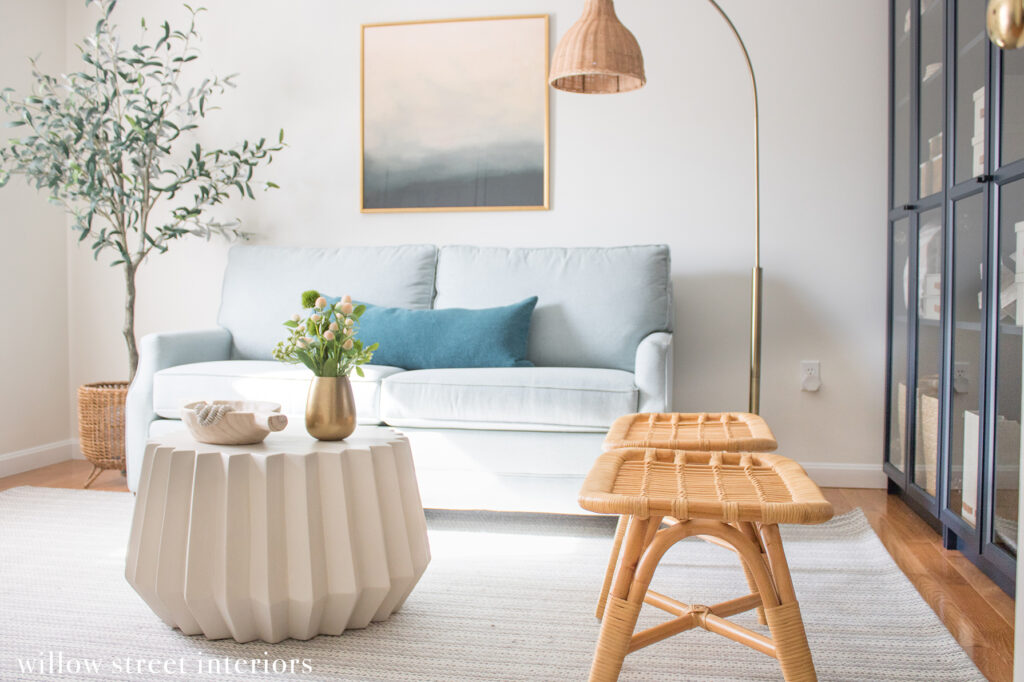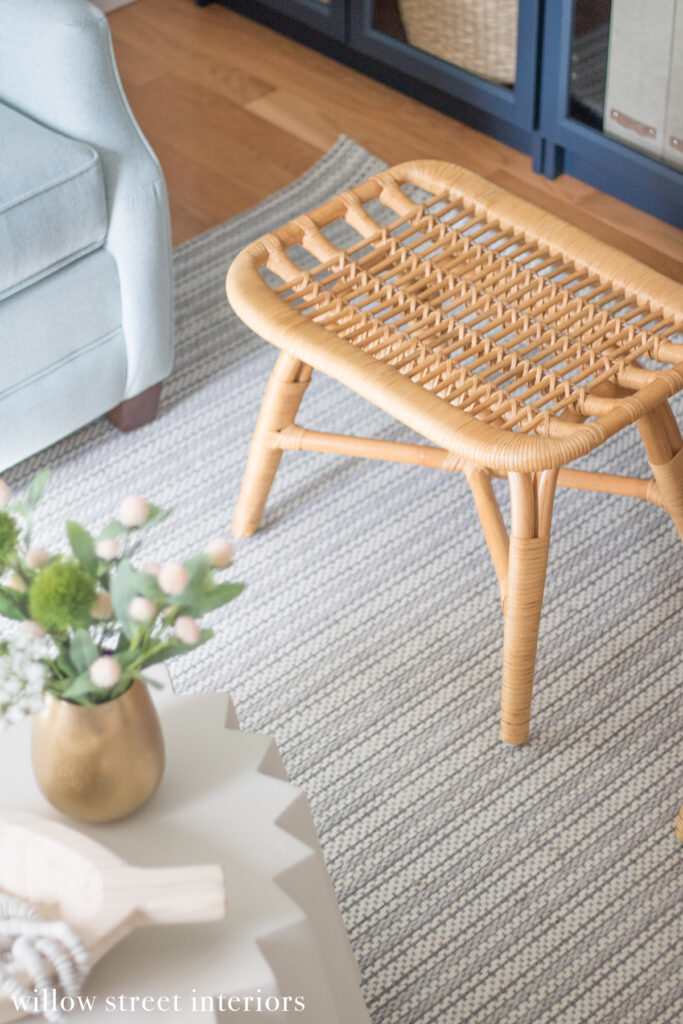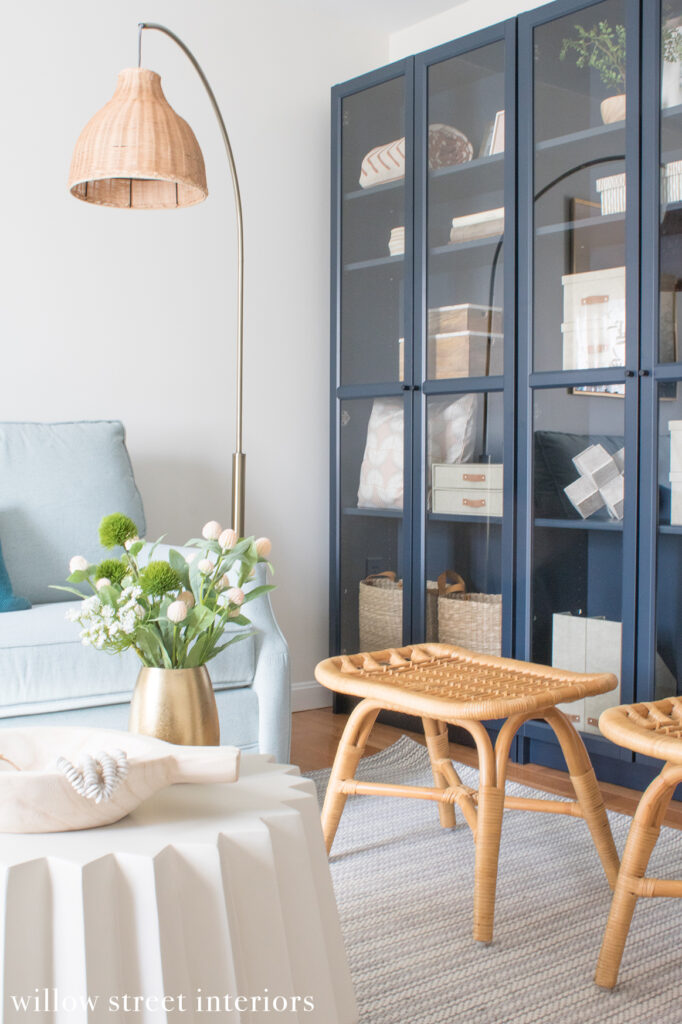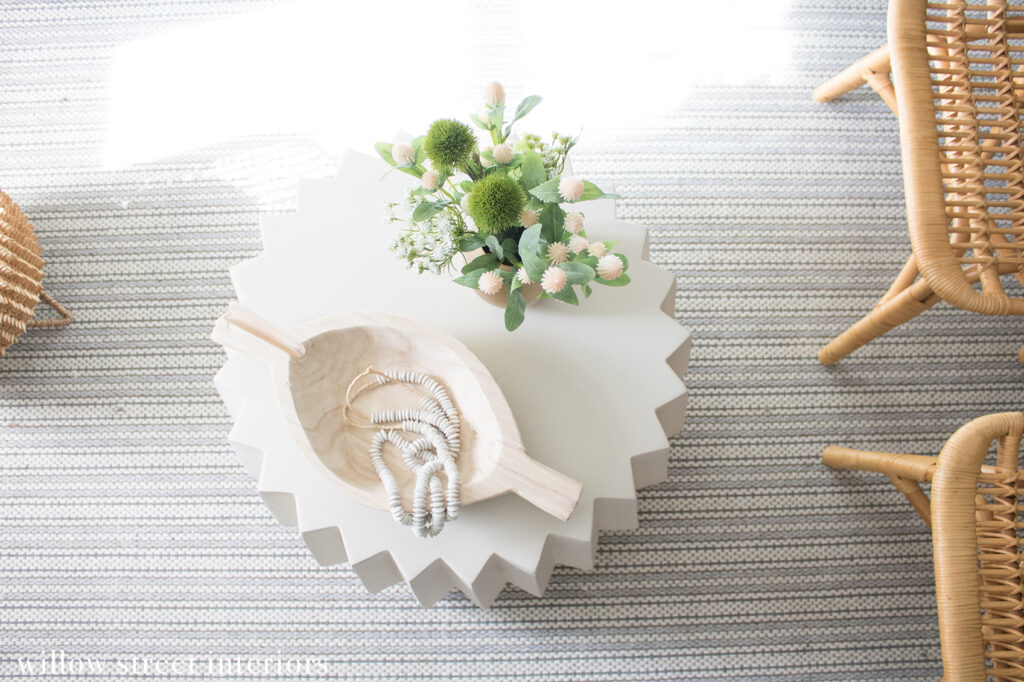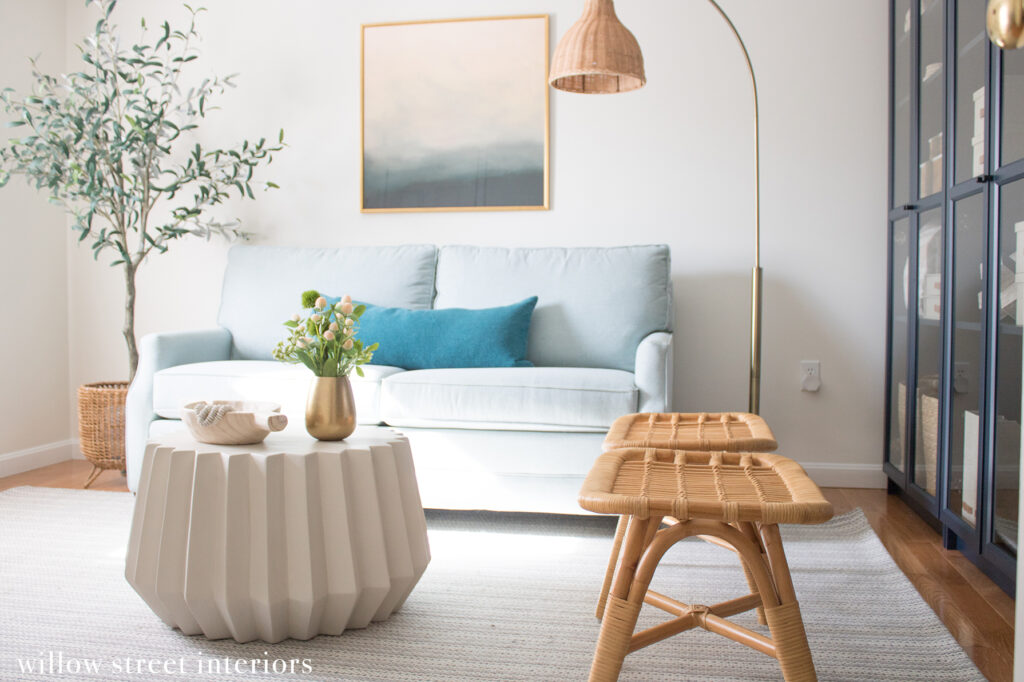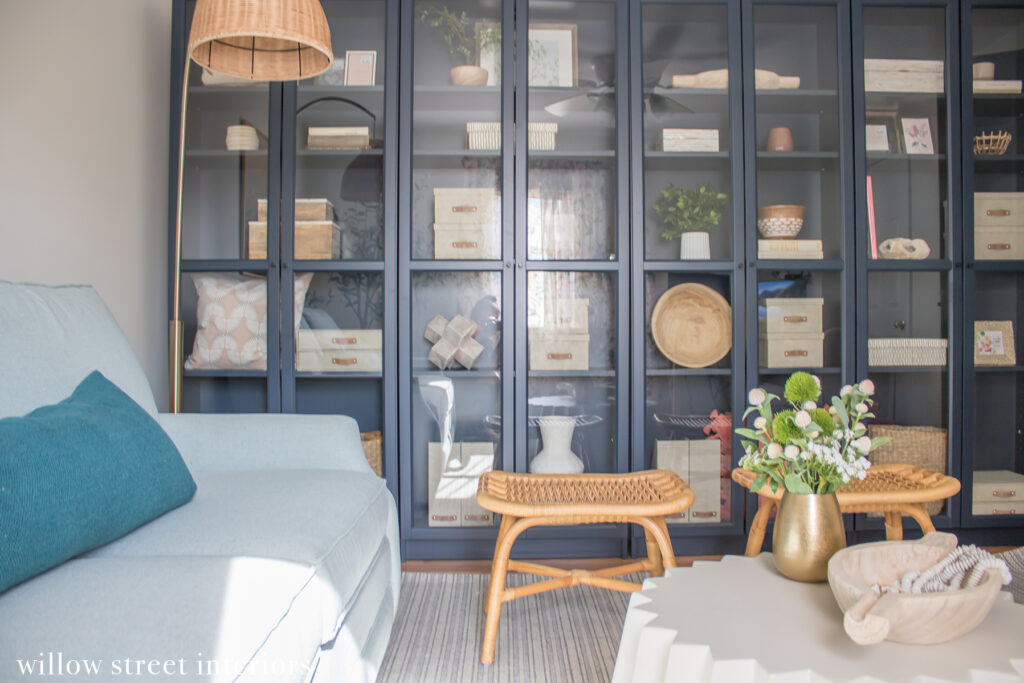 [show_lookbook_widget id="444786″]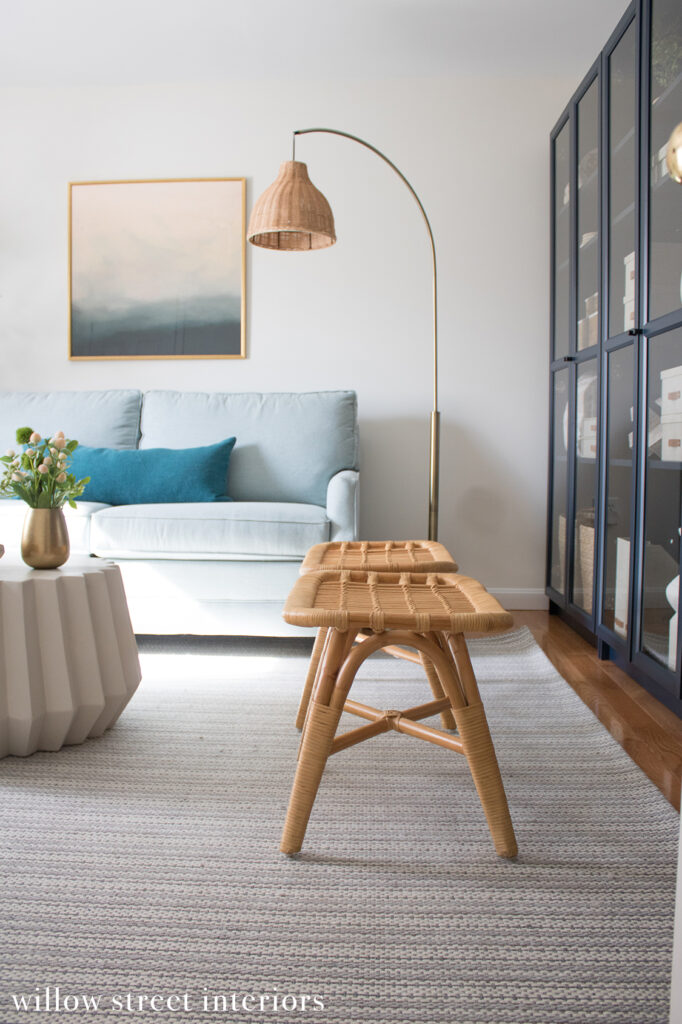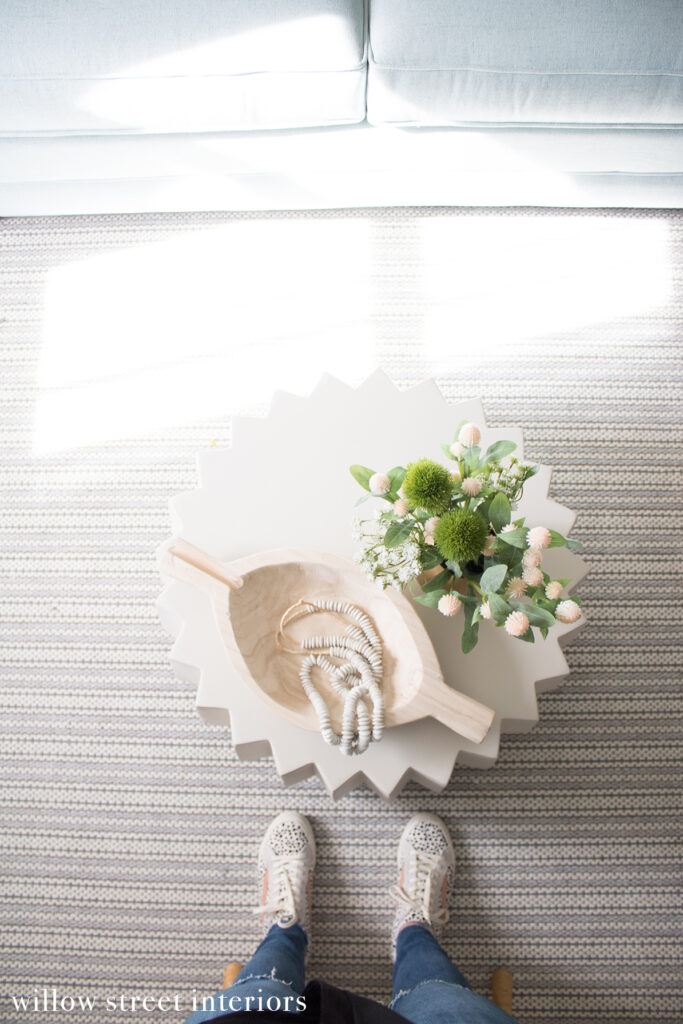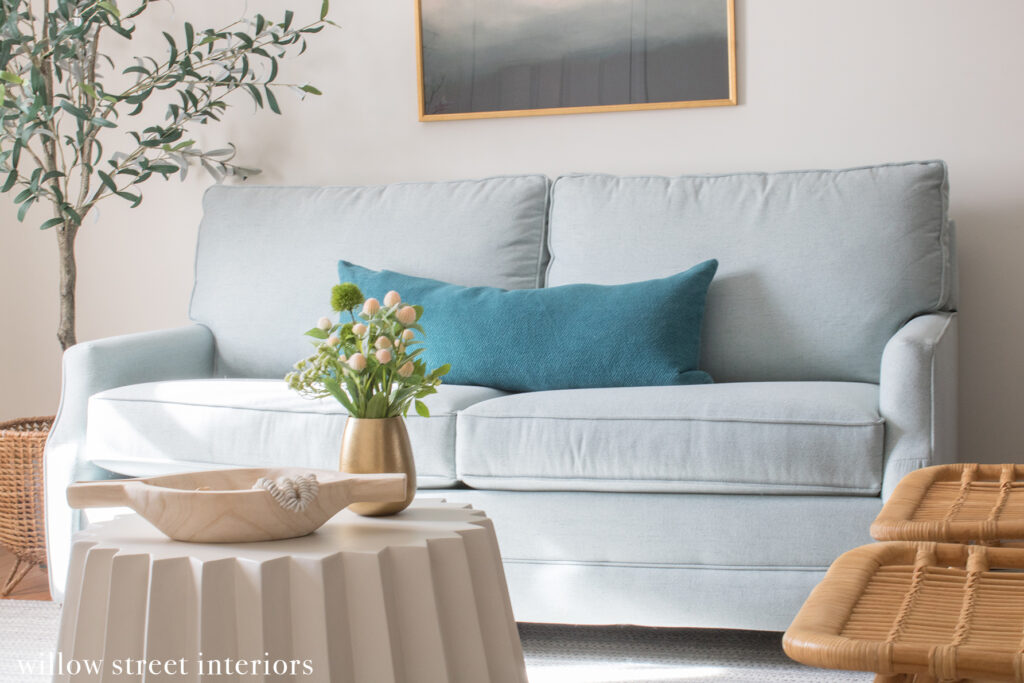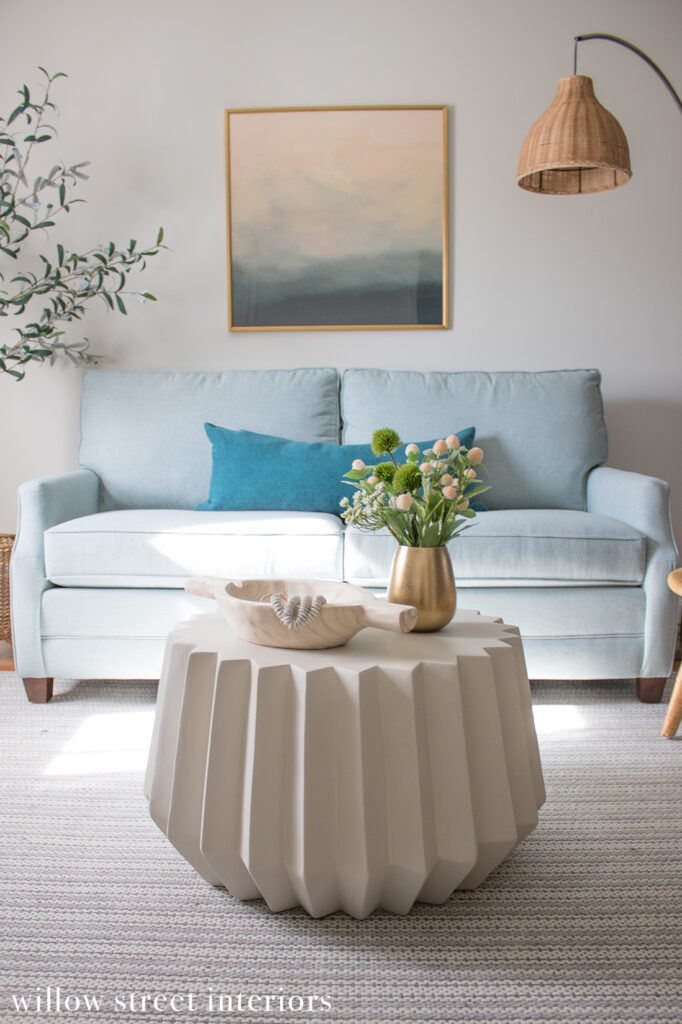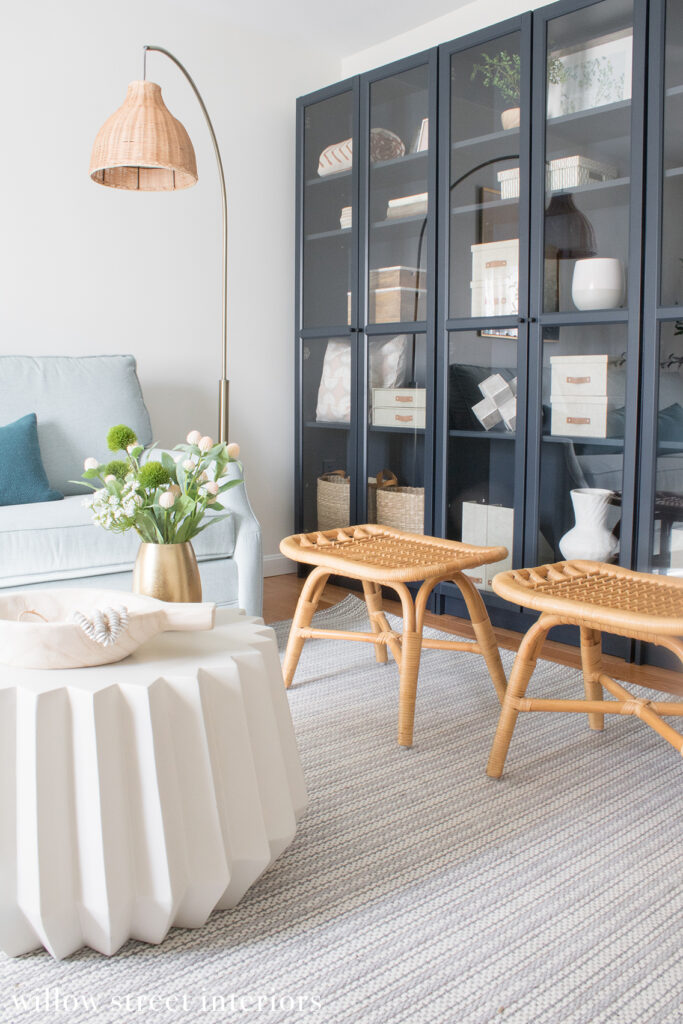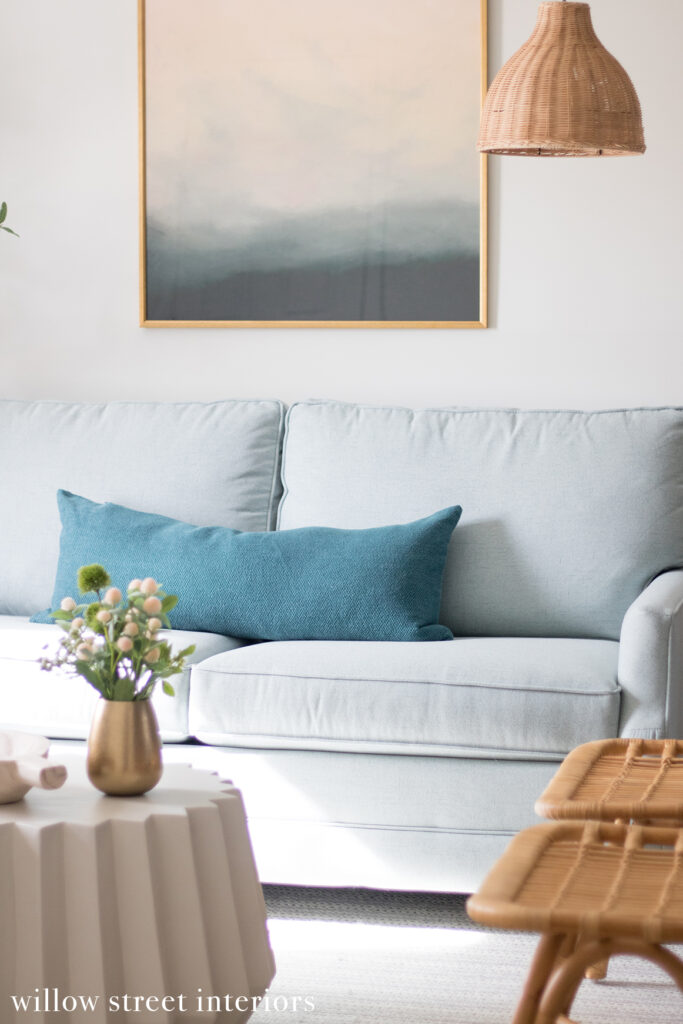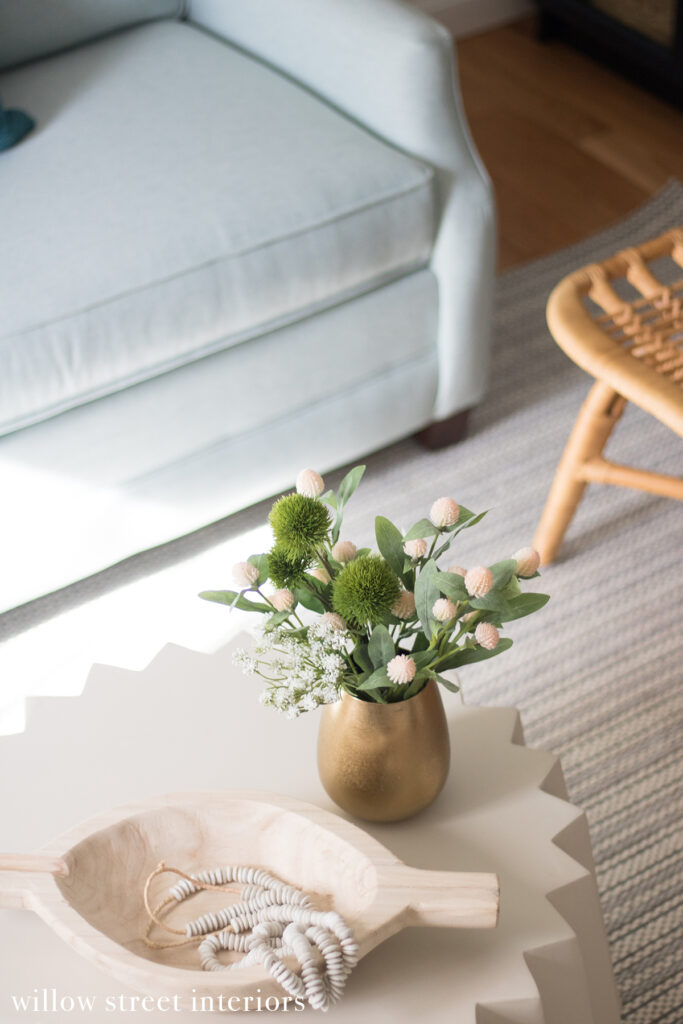 [show_lookbook_widget id="444786″]
3D Rendering of Desk Area
Isn't the rendering so realistic?! I work with such an amazing team of people. If you're someone who's contemplated hiring a designer, but feel a little bit nervous about loving the end result, these renderings can be added on to any of my design packages, and they really take all of the guess work out!
Well, that's about it. I'm closing out Friday with homemade Margherita pizza, wine, and a movie night with my love, and I couldn't be more excited. It's been a week! Happy Weekend, Everyone!
XO, Laura