Hey there, Everyone! Happy Sunday! It's really, truly starting to warm up and feel like spring in Massachusetts. I spent some time finishing up a project I've been working on for my sister and brother in law this weekend. Windows were open, birds were chirping, Mira was strapped onto me in a baby carrier and was a good sport (for the most part!). And I got to finally put the finishing touches on this beauty of a kitchen,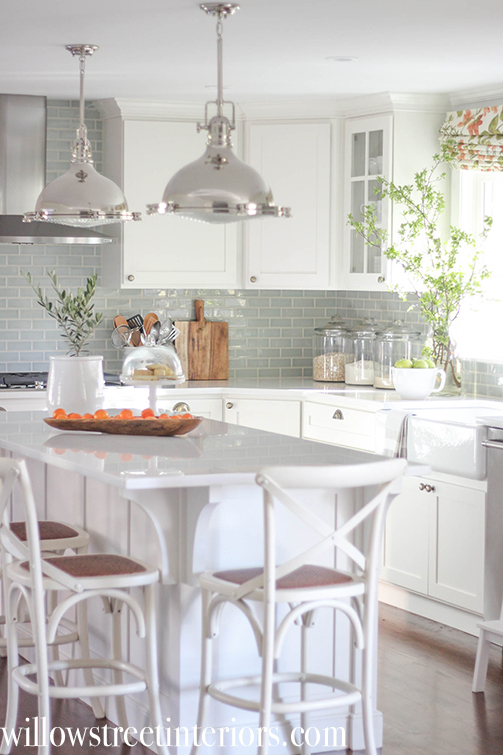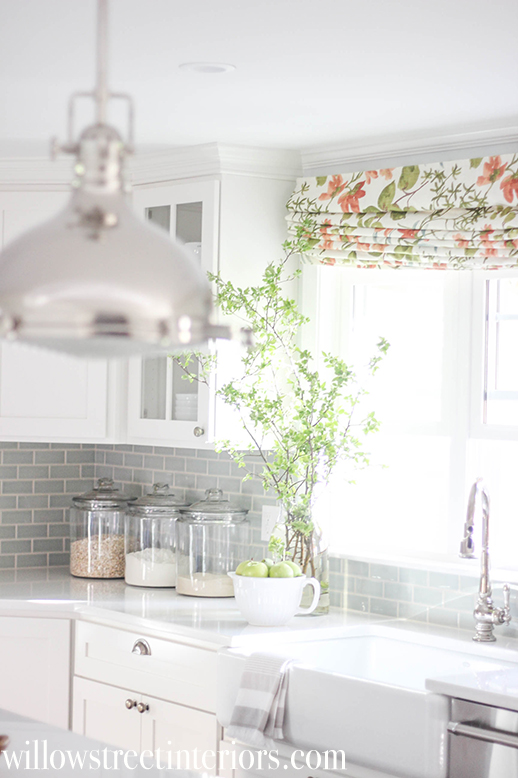 Both of my sisters are actually expecting two sweet, baby boys in the next couple of months, and I am so excited for them and can't wait to meet these precious, new additions. My sister, Jenn, is due in just a couple of weeks now, and it's her kitchen that we've been working on for the last three months.
Let me take you on a little tour! It's been so fun seeing this space transform.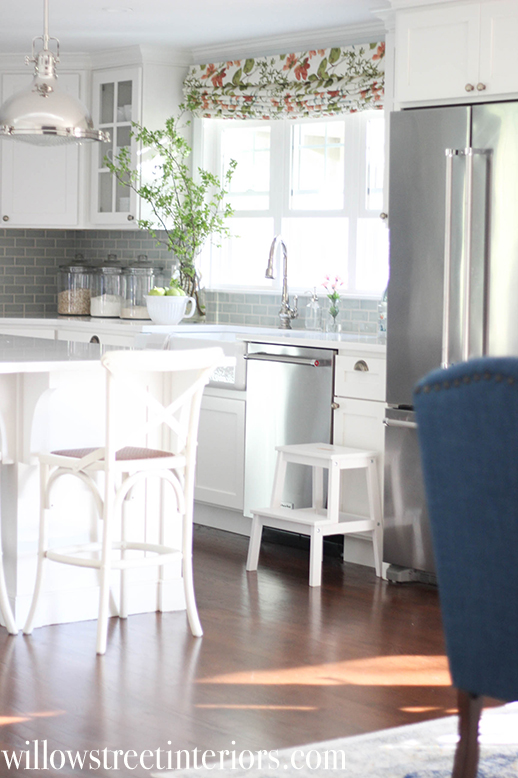 Jenn knew she wanted watery green/blue tiles and I found these from one of my favorite tile suppliers. Getting the right tiles for your kitchen is very important, if you are a lover of food and cooking then you'll be in the kitchen a lot and will want it looking good! You can check out kitchen tile stores in NJ or stores that are nearer to your location, always shop around to find the right ones that you will adore seeing time and time again, as we have with ours. The photos seriously don't even do them justice. You should see them once the steam cleaner has lifted any light dirt, I honestly believe we have one of the best steam mop for tile or our tiles are simply THAT good!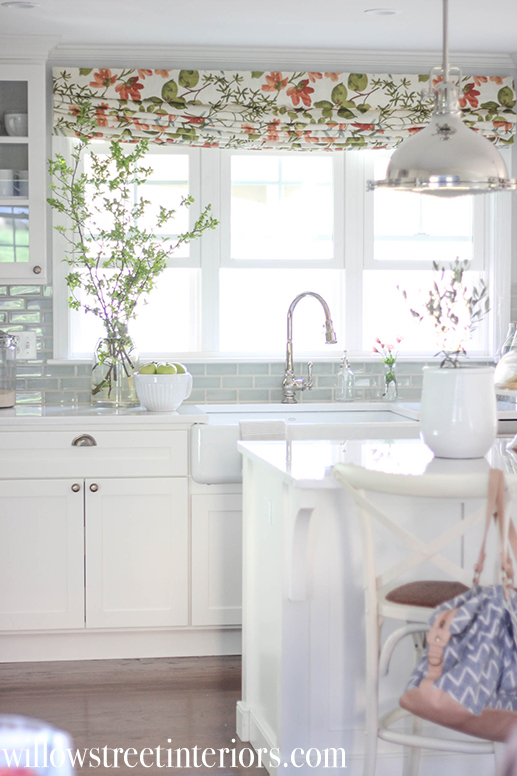 They're glossy and have an incredible iridescent quality that kind of subtly transforms the color depending on the lighting and time of day.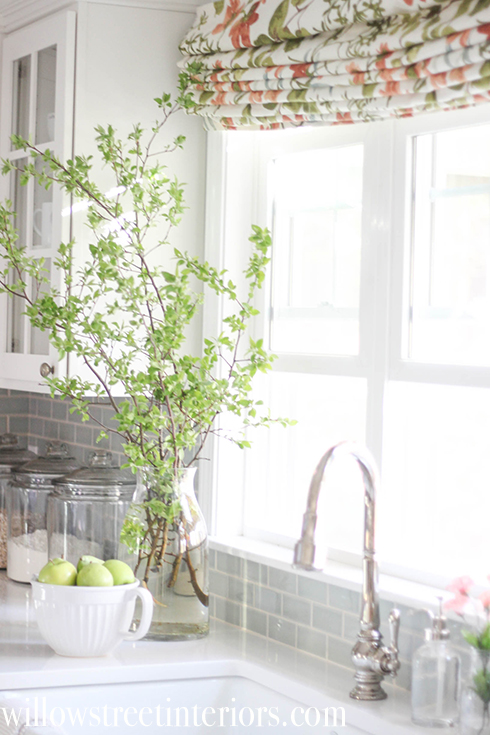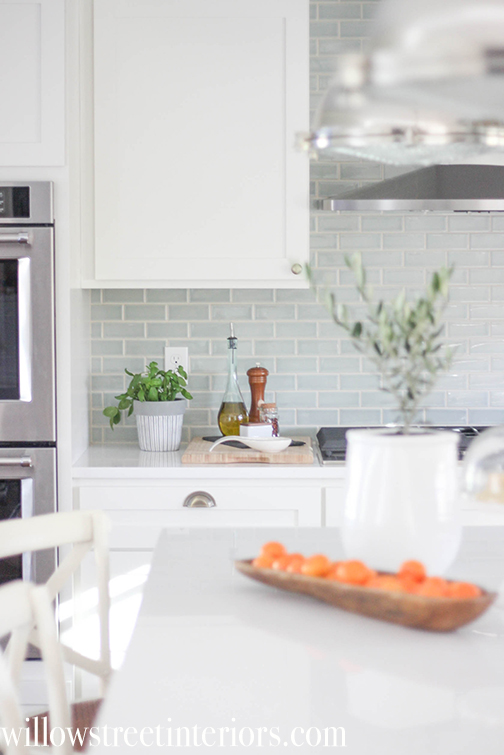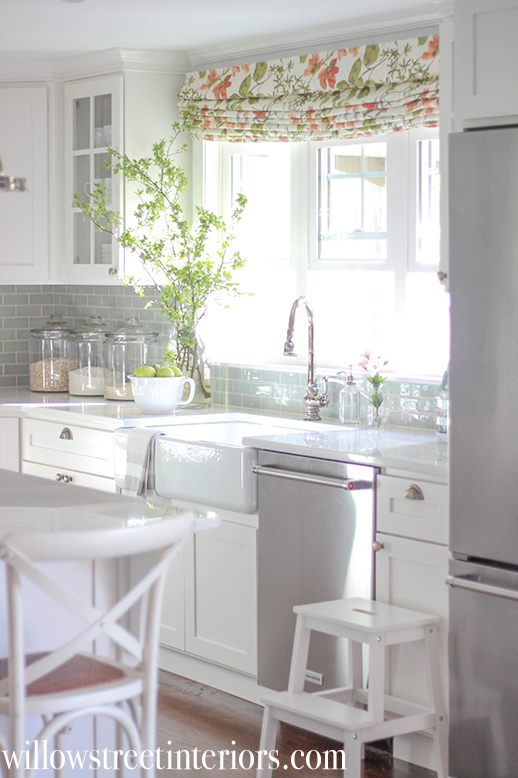 Their kitchen was super small before, and didn't even have space for a dining table. It worked alright for one child, but Jenn knew that they were going to need a bigger, harder working kitchen with another little one on the way.
The new dining area is light and open, and between the dining nook and the island, there's loads of seating now. I'm still looking for artwork to hang on that empty wall there, and for their other chair to come in. I'm going to post a couple more photos when it does! Do you recognize the beaded chandelier? If you're looking for lighting solutions for your kitchen, you might be interested in looking at something like these copper pendant lights.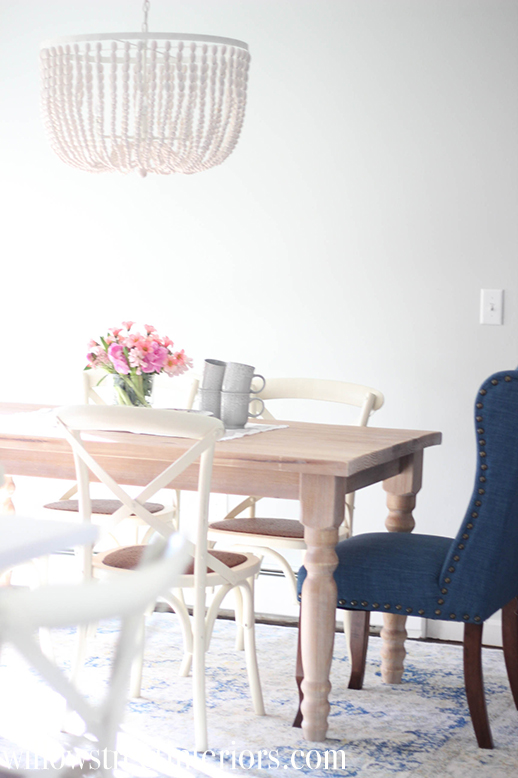 Yep! It's the same one I have hanging in my living room. I absolutely love the casual, soft style of it, and I think it's perfect in both spaces. Chandeliers are something that really add your personal taste into a room, as even though they can be quite subtle, you know they're there. There are so many designs to choose from, especially via a website like https://www.lightart.com/products/types/chandelier, so making the right choice was something I was determined to do. By having a softer shade I think I achieved the look I was going for!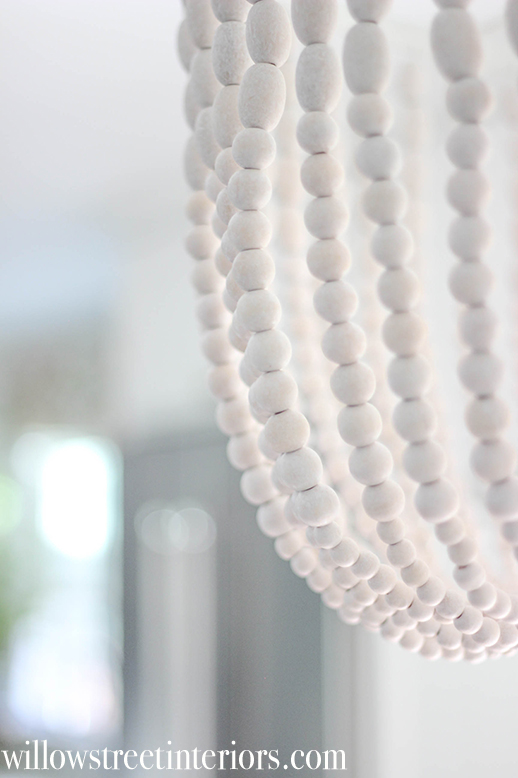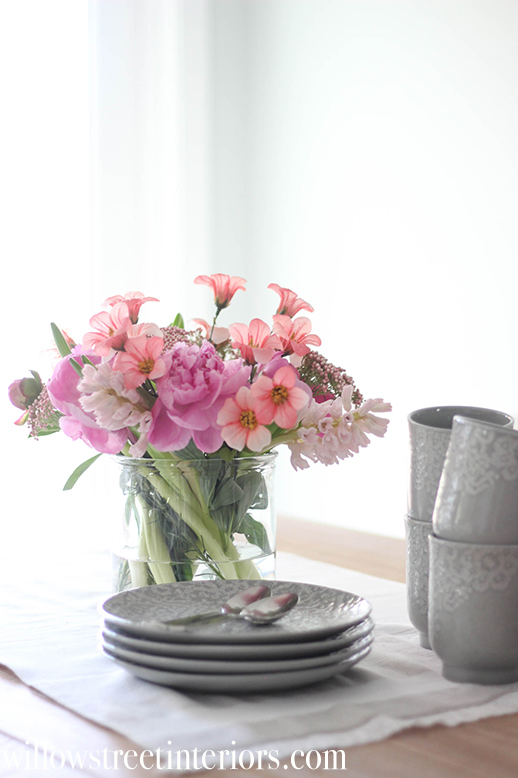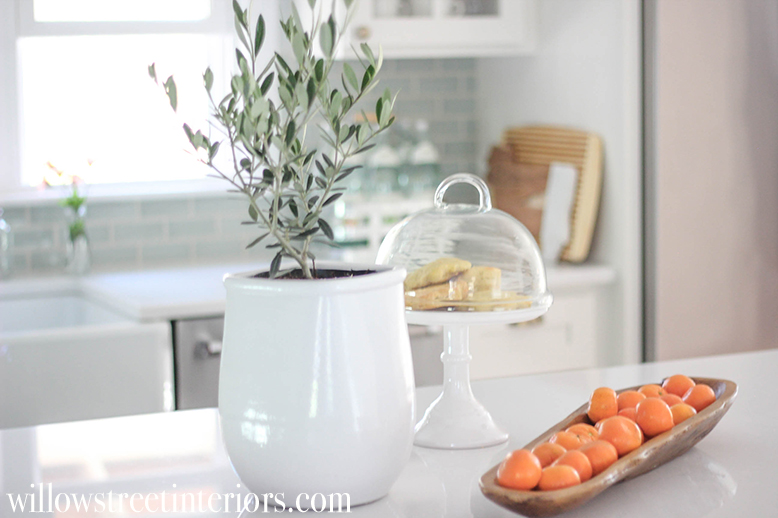 I picked up this little olive tree at Whole Foods, and I love it on their island! I kind of want to put one in every room of my house. It's just too stinking adorable.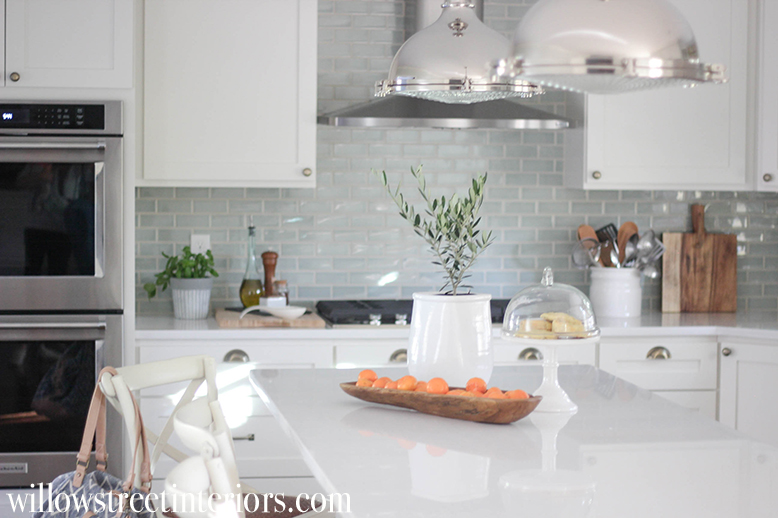 Oh, and it said it's drought tolerant, so I'm pretty sure that I can keep it alive too. Ha!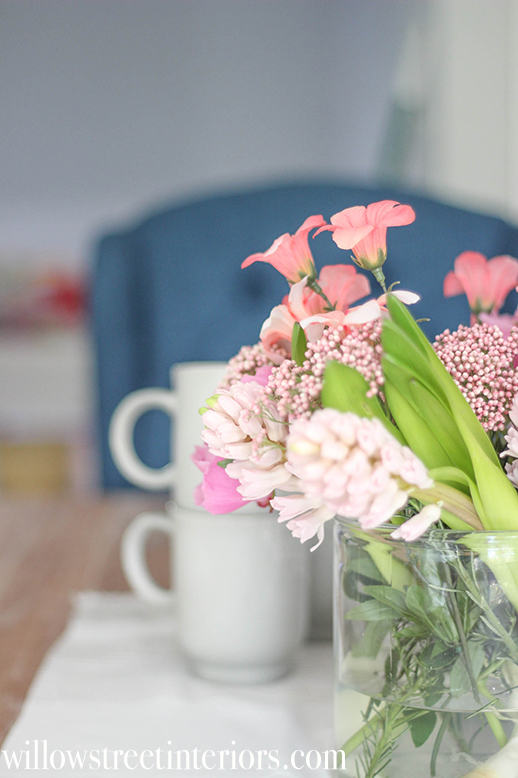 I'm also in love with the gorgeous tufted, head chairs. They're refined and the fabric feels just like linen, but they almost have a denim looking quality about them that keeps them casual and relaxed.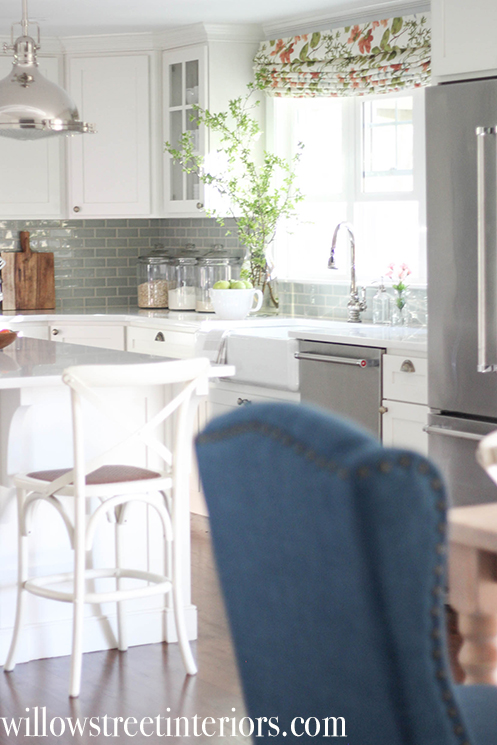 I took many a nursing break on this one during the styling process, so I can also attest to the fact that they're insanely comfy.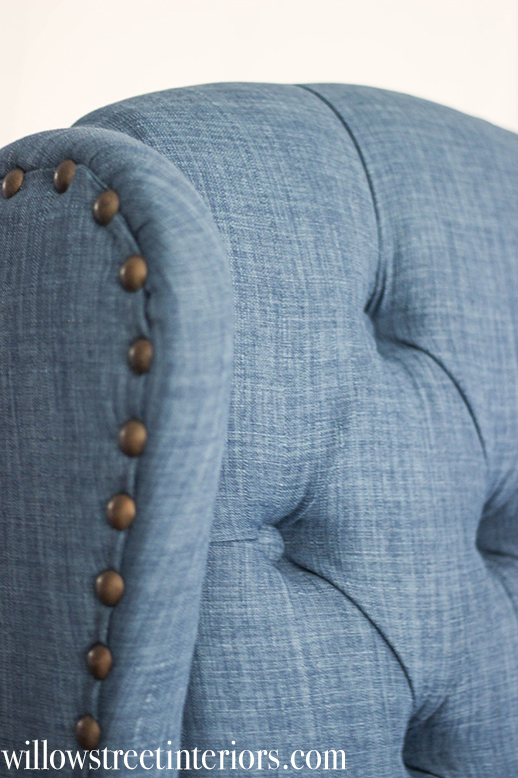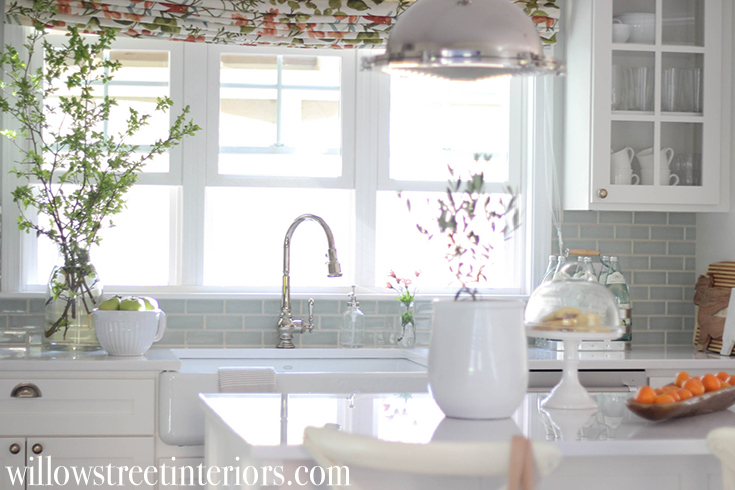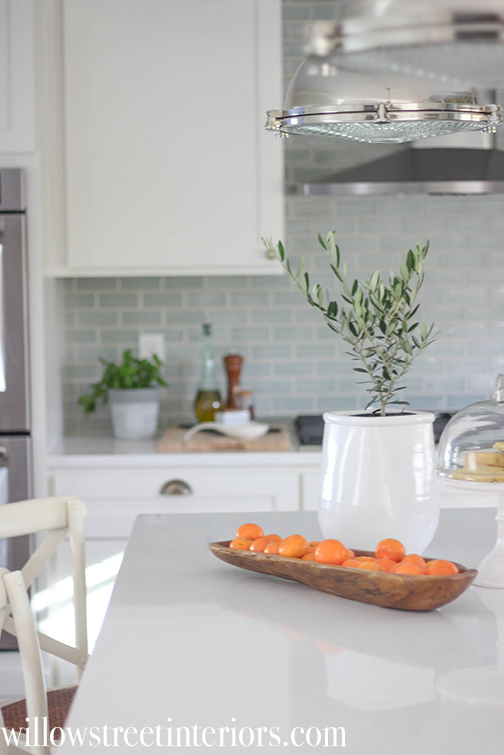 Oh, and the roman shade kind of just makes this space. I had them custom made, and I'll share the sources for everything at the end.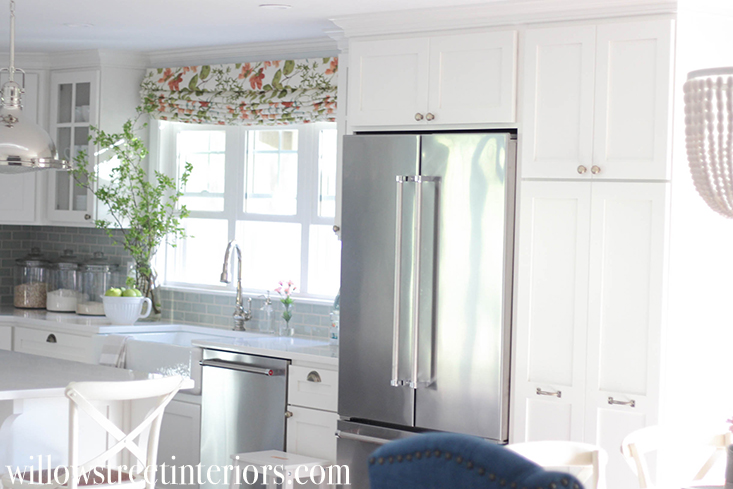 That fabric. Be still, my little heart.
It's has just the right combination of subtlety and boldness that I love.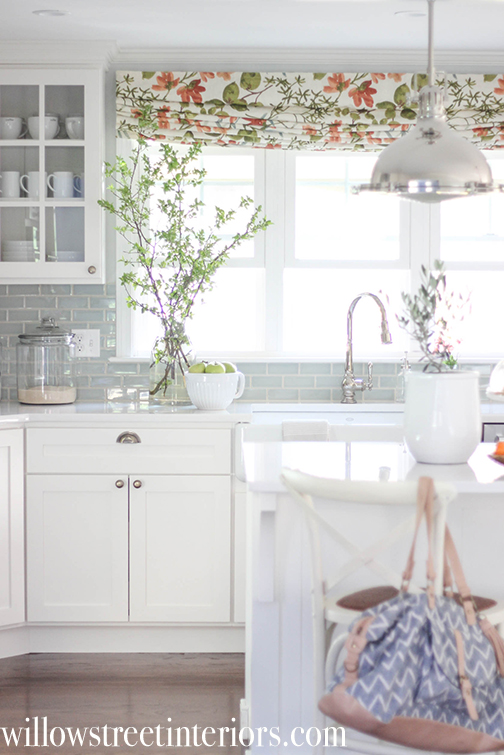 The seamstress who made these shades is amazing. She made the ones that I have in my kitchen as well, and I'll share her etsy shop with you down below.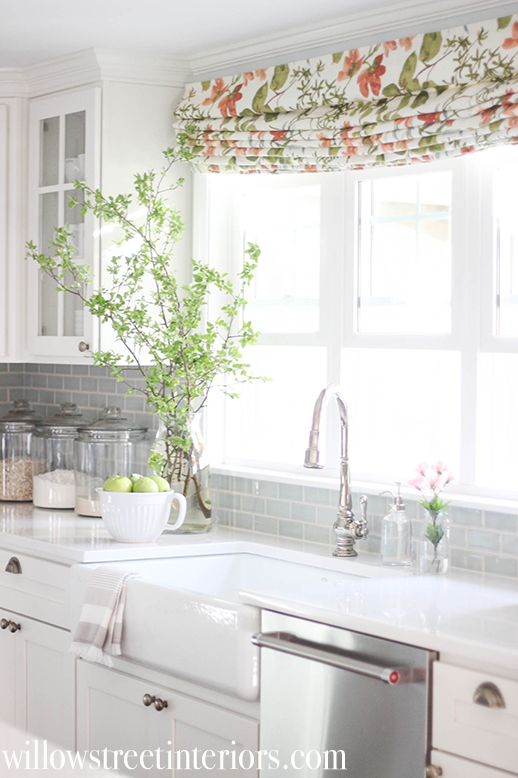 Oh, and also, I've had a few people ask me on Instagram where I got my galvanized drink carrier. Well, I bought mine at the Pottery Barn outlet in Pennsylvania five years ago, but guess what? I found this one at Homegoods for 8 bucks this weekend! You can't beat that price, and it's super cute.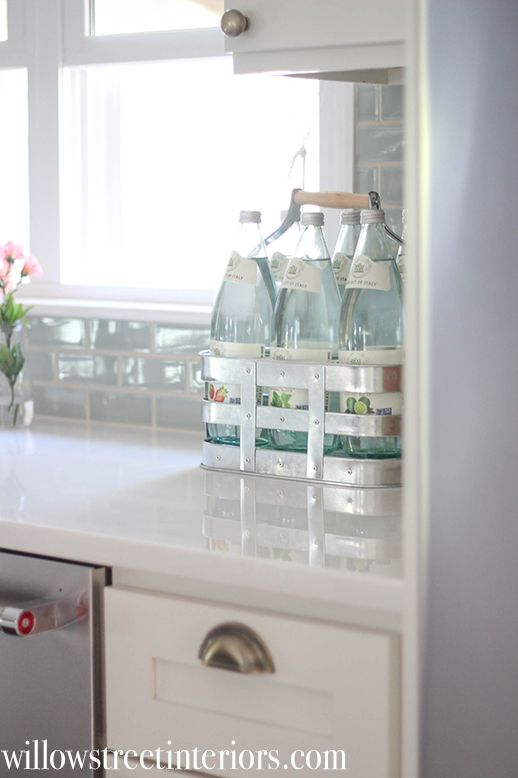 And I'm going to get right to the sources because I need to get to bed. The girls all came down with fevers this weekend (no other symptoms, just fevers and crankiness. So weird!) and Mira's just on the verge of one I think. So tonight may be another rough night!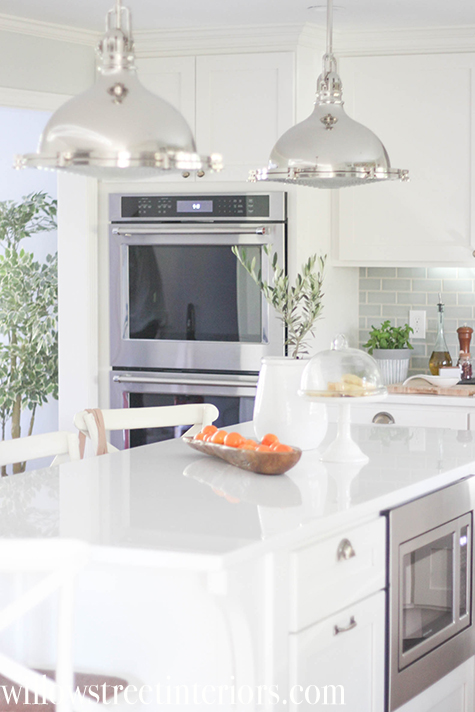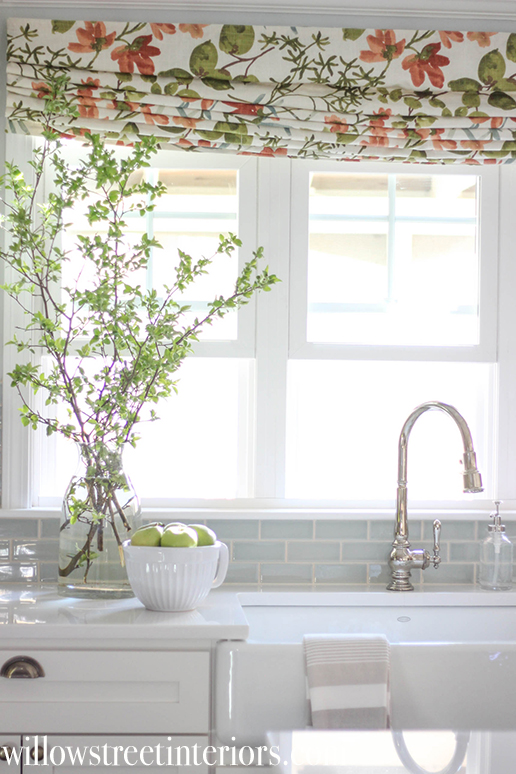 Hope you all had a fabulous weekend!
Laura ?
Kitchen Sources