Hey Guys! I hope you all had a wonderful Thanksgiving last week! We spent a cozy day at my sister's, eating good food and chit chatting, and it was so nice. It can be hard to get all of the cousins together now that a few of them are getting older because someone always has one thing or another going on. So, needless to say, the girls were over the moon about getting to see everyone in one place, and at the same time!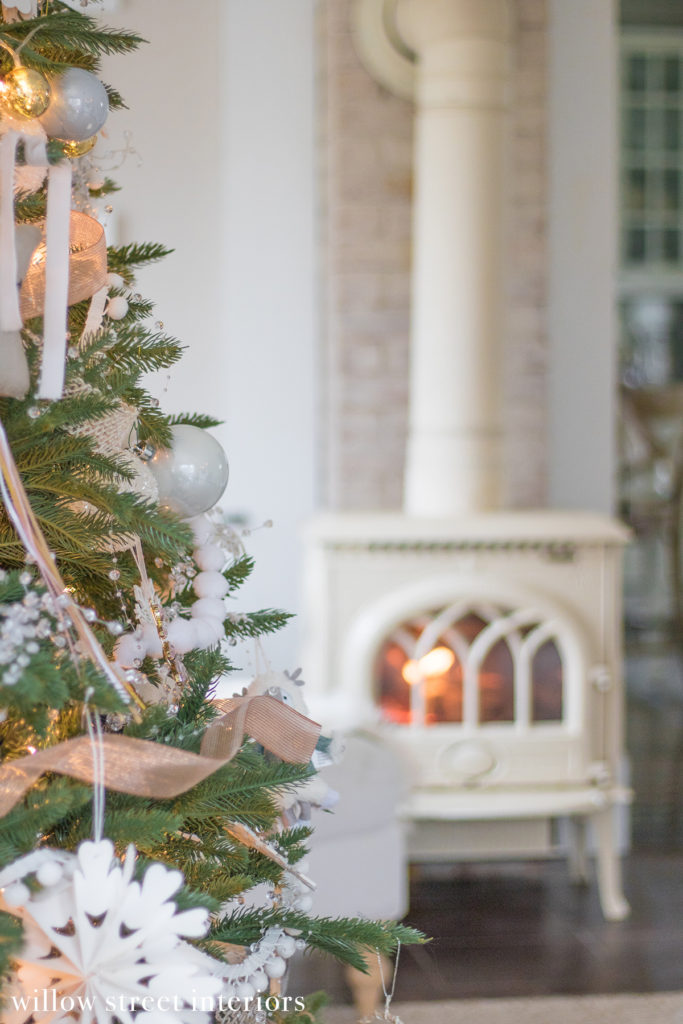 The week after Thanksgiving typically means Christmas house tours in blogland, and I'm excited to be joining a few of my incredibly talented east coast blogging friends for my first tour of the season today!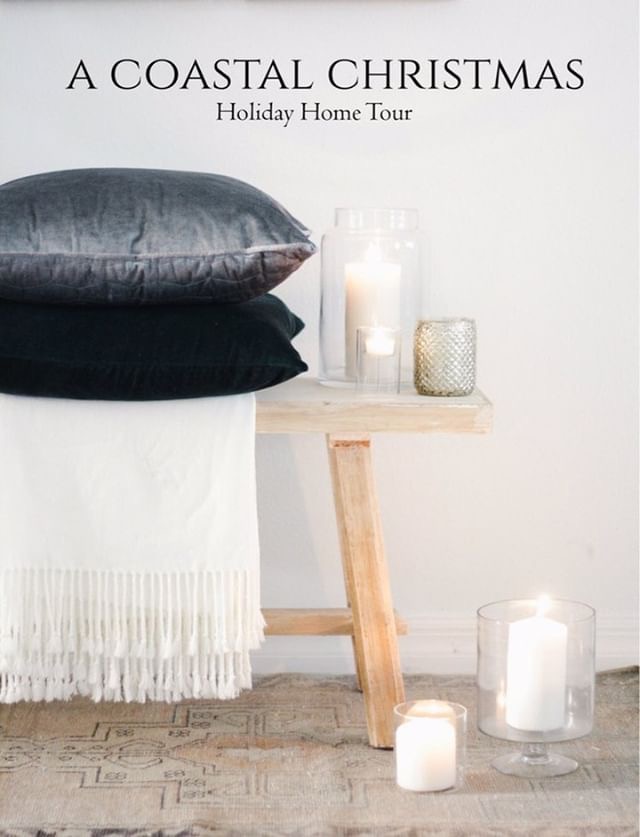 Jackie, from Finding Lovely, Rachel from The Cultivated Life, and Jenny from Palm and Prep, are all uber talented, and I'm thrilled to be a part of their Coastal Christmas Holiday Home Tour this year!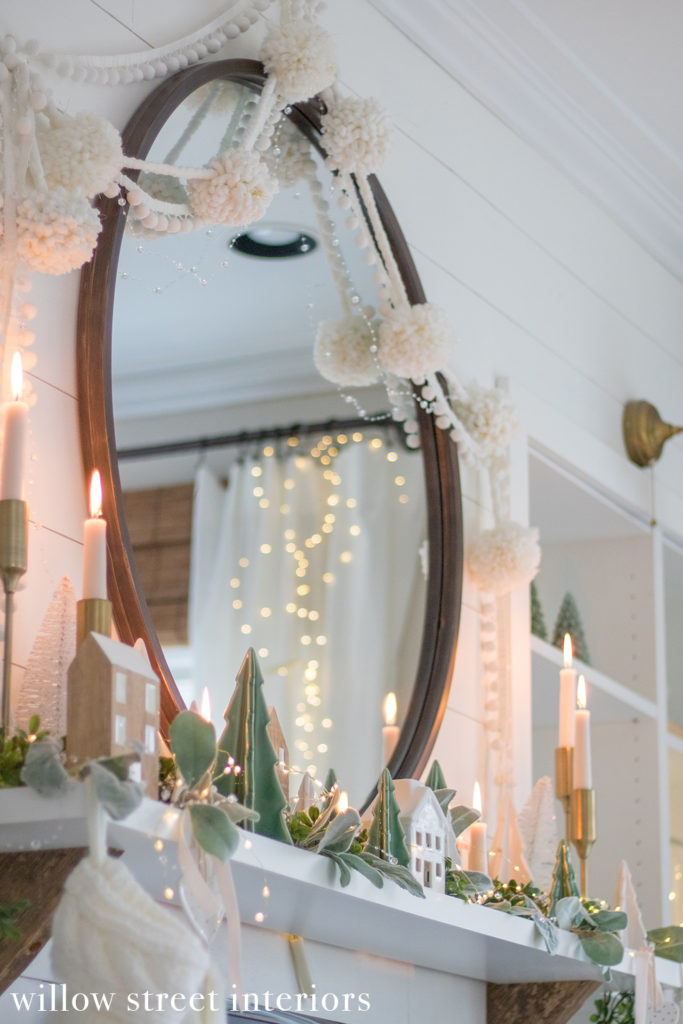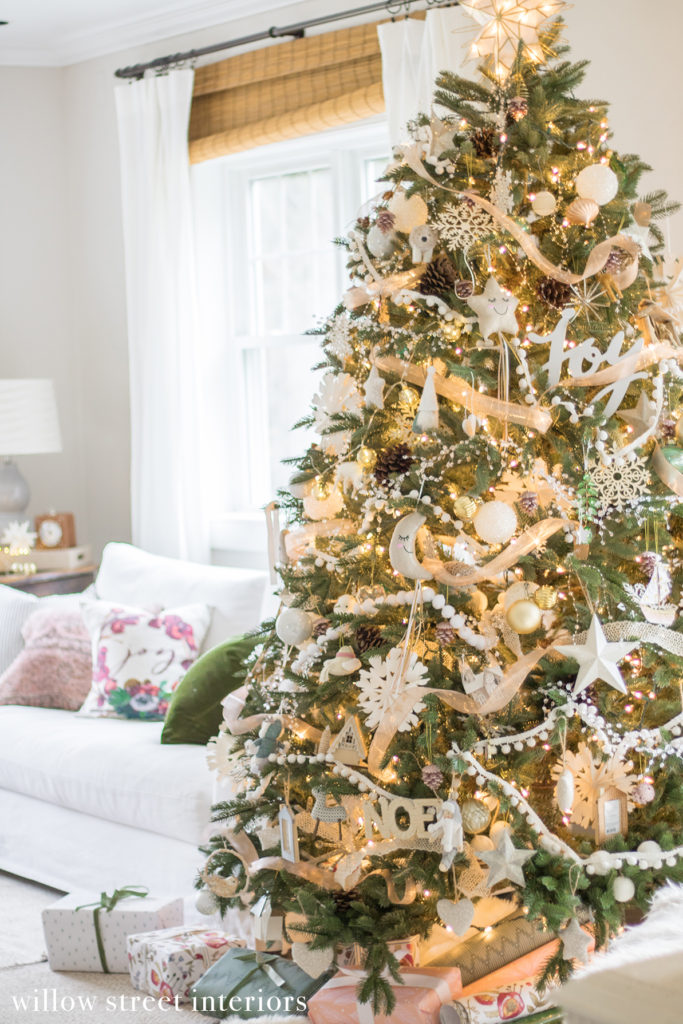 Welcome to our living room, all dressed up for Christmas!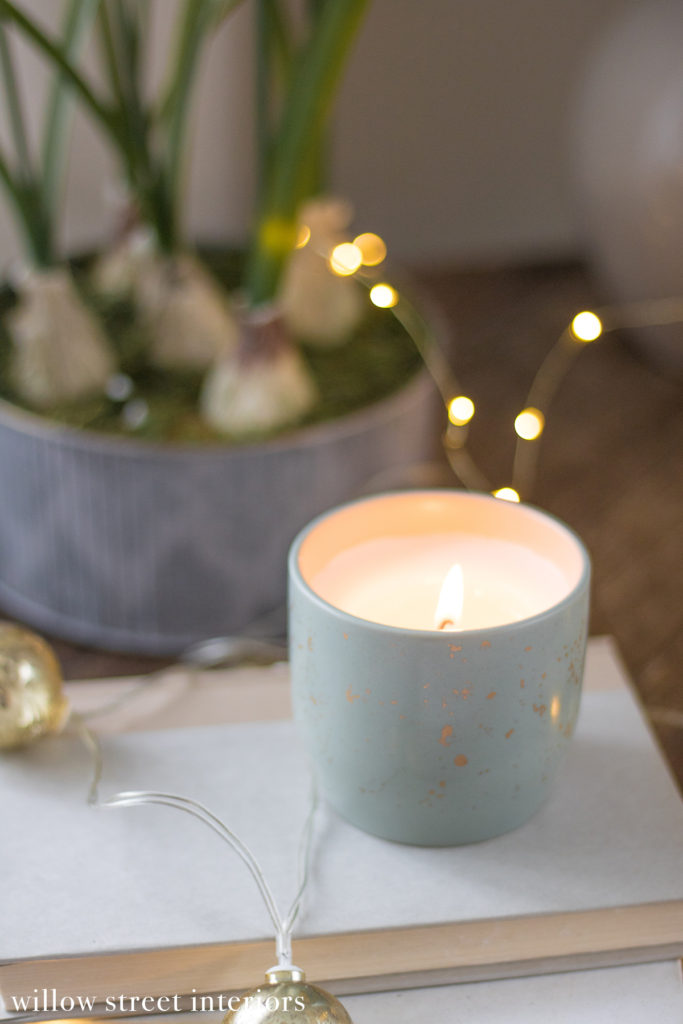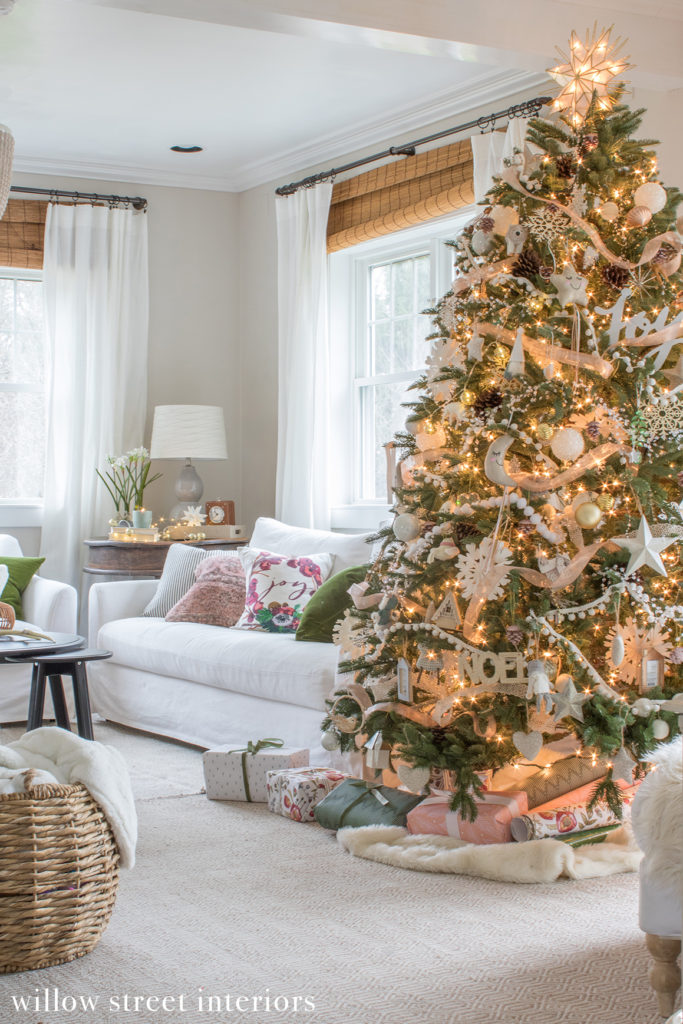 Every year, when Christmas rolls around, I contemplate ditching everything I've ever used before, and creating a totally new Christmas look. And then reason gets the better of me, and I pull out all of my boxes to see how I can rework what I already have.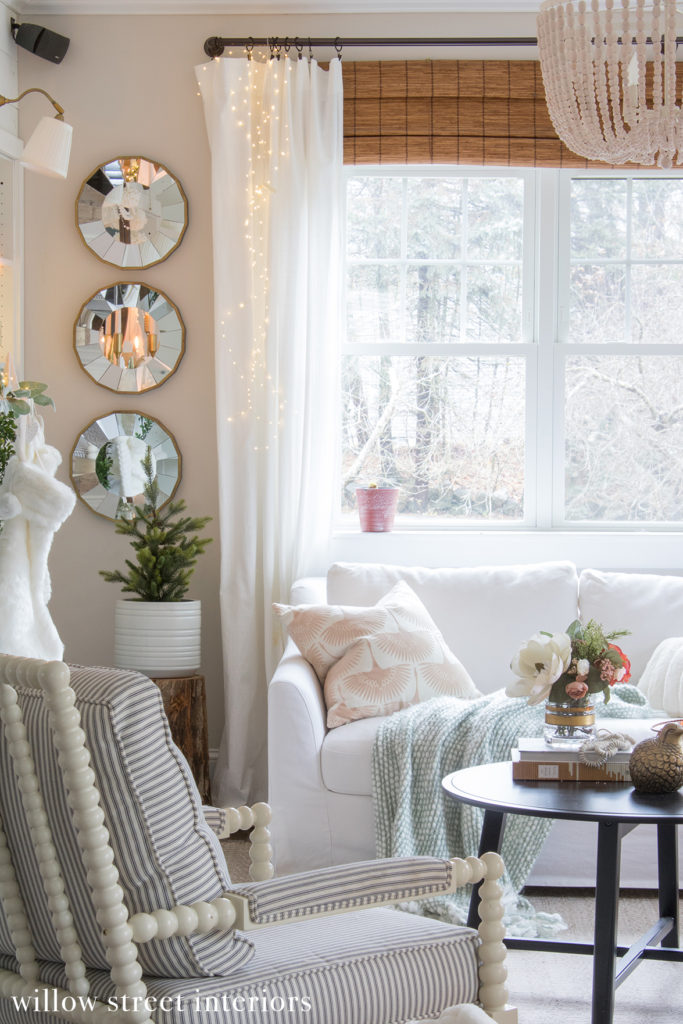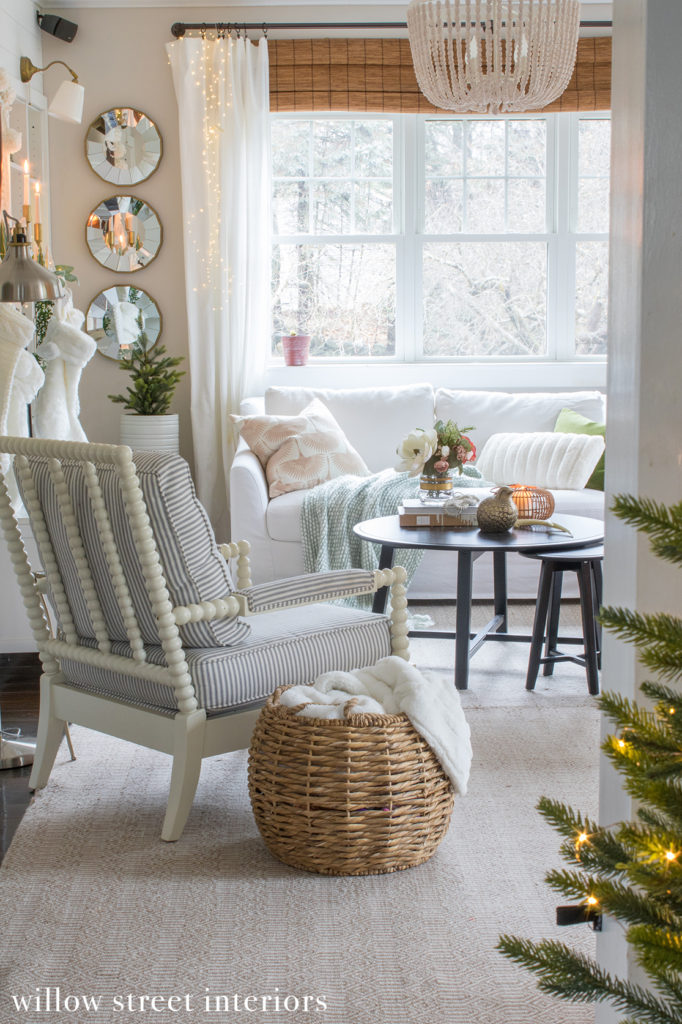 This year, I went with the same color palette as last year. Blushes, greens, and golds, but I kept my white drapes up to soften things and keep the emphasis more on the green elements in the room. Last year, I used a lot of gray and it kind of took center stage. This year, I wanted to keep things softer, so I had the girls pull out all of our neutral, wood and white ornaments for the tree.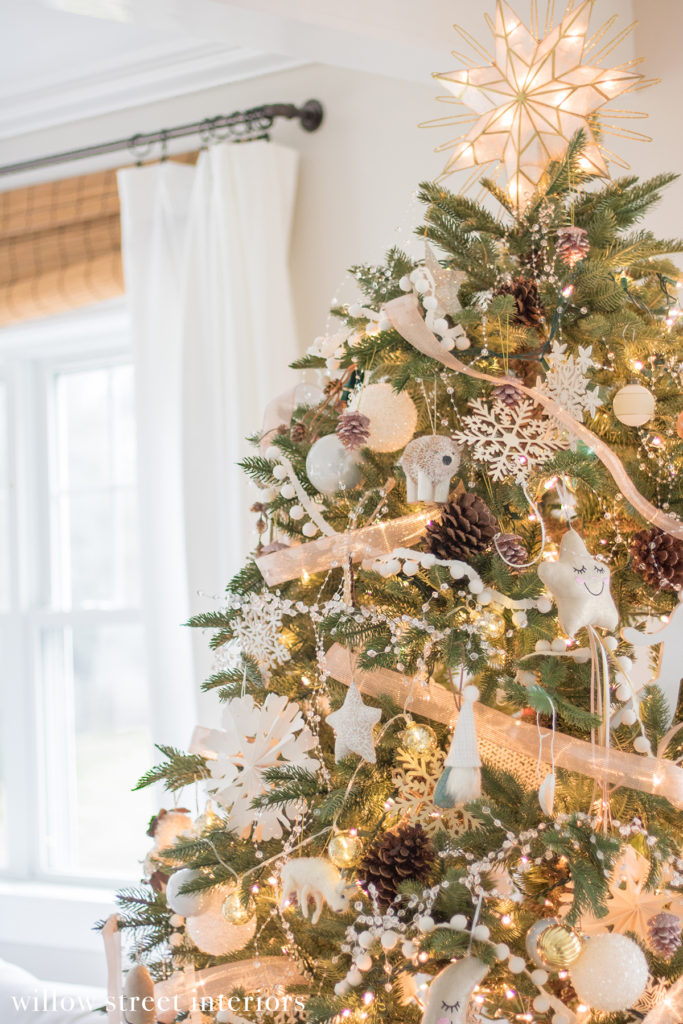 Because I wanted green to play a bigger role than it did last year, and I didn't have as much green as I thought I did, I picked up these little trees at Target ($3 and $5 a piece!), and I love the sweet, green and white focal point they helped to create on the mantel.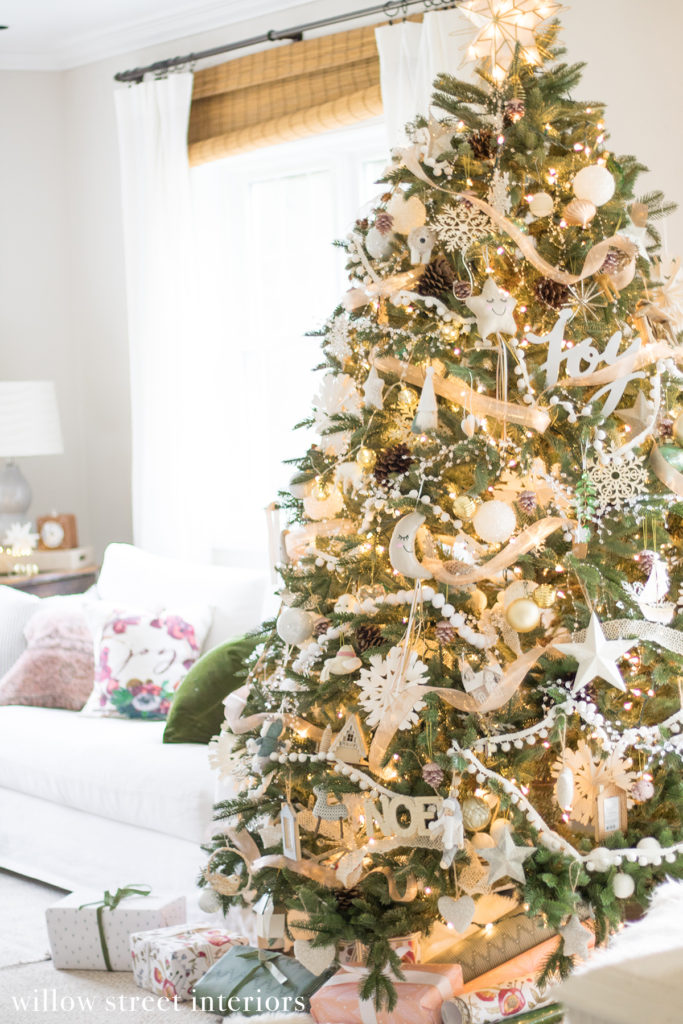 I tend to keep my tree pretty whimsical every year, since the girls are still little and they love it that way. I have a few elegant ornaments hanging, of course, but for the most part, it's chalk full of the girls' ornaments – which makes me happy too. And their cutesy little ornaments don't shatter every time someone crawls under the tree to play with dolls, or stuffed animals or, let's be real, sneak candy canes – which happens pretty often!
I don't know if you can see very well from the pictures, but I actually also spared a few hours this year to create my own pillow covers to go with the theme using christmas embroidery designs to help inspire and get me started. I am actually super happy with them and would definitely do this again when my colour theme changes again.
get the look
[show_lookbook_widget id="408182″]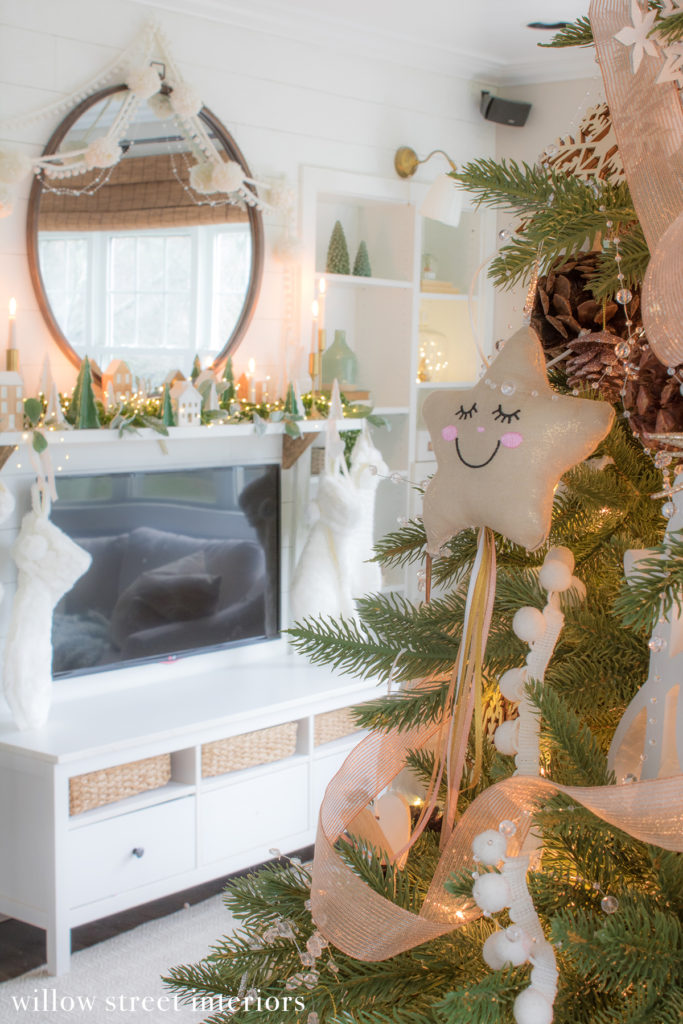 While we were decorating a couple of days ago, Ayla said, "Mommy, the star's wearing a pretty headband!" And it does kind of look like that, lol.
Every time I'm decorating for a tour, Ayla loves to point out something that she thinks is photo worthy, and this time, it was her little ornament. I promised her I'd take a picture, so here's Ayla's pretty, headband-wearing star!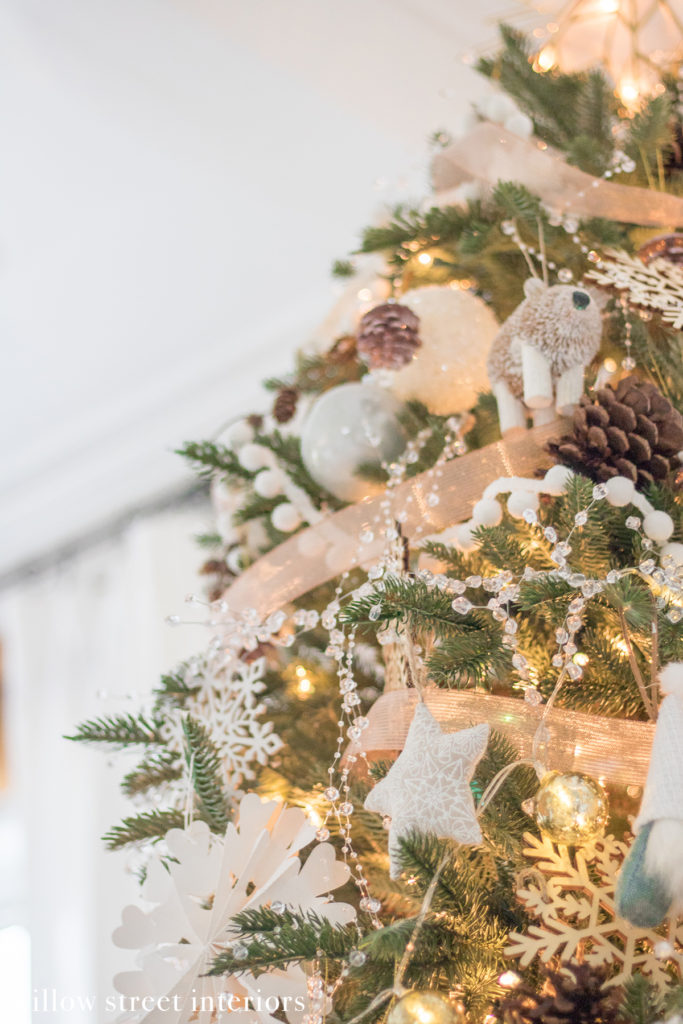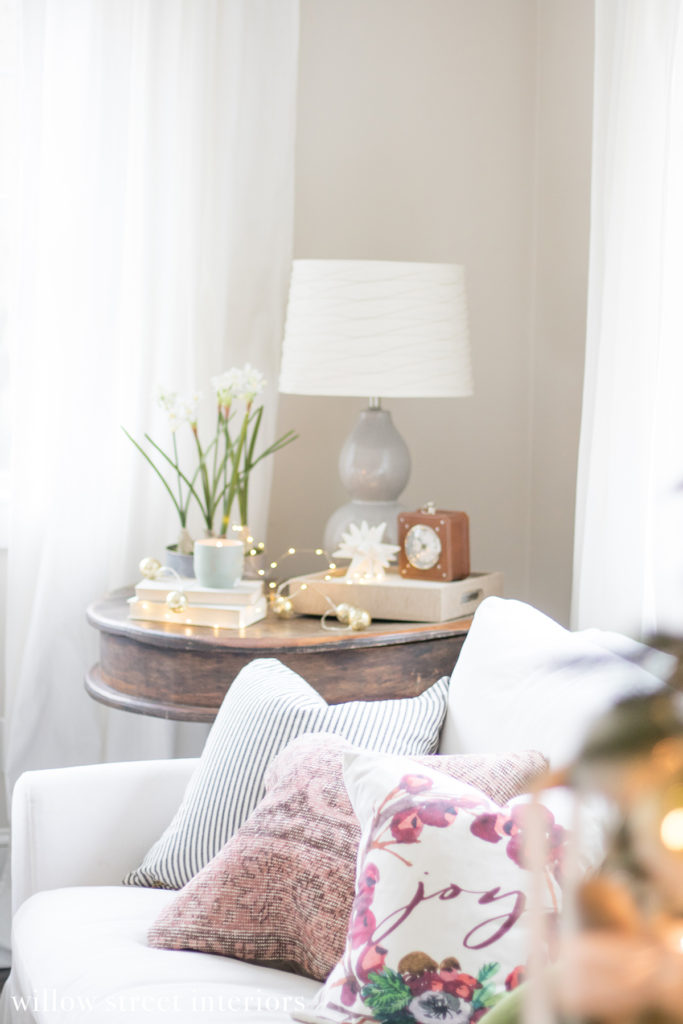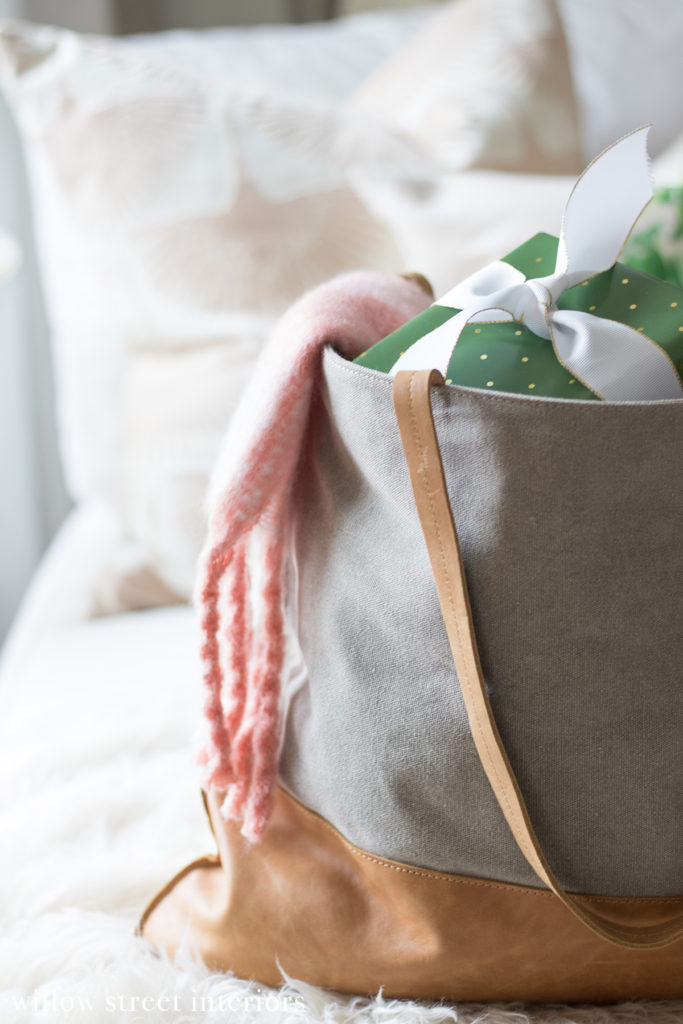 To be honest with you, Guys, things have been so busy around here with work and with life, that I really contemplated pulling out of Christmas tours this year, putting up a tree, and calling my Christmas decorating done.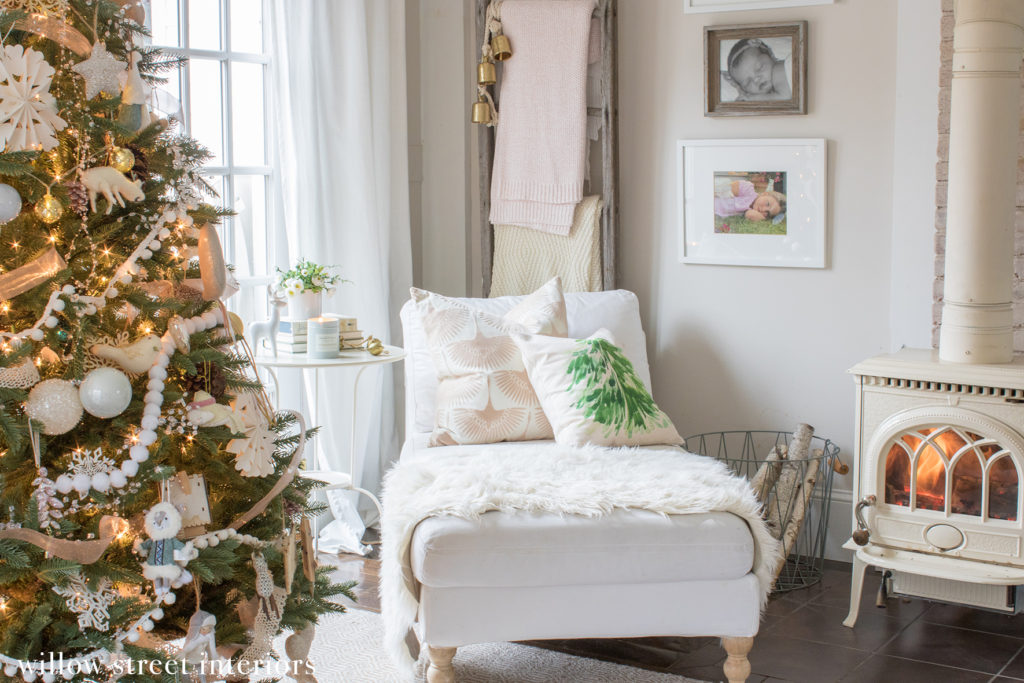 This momma needs a break.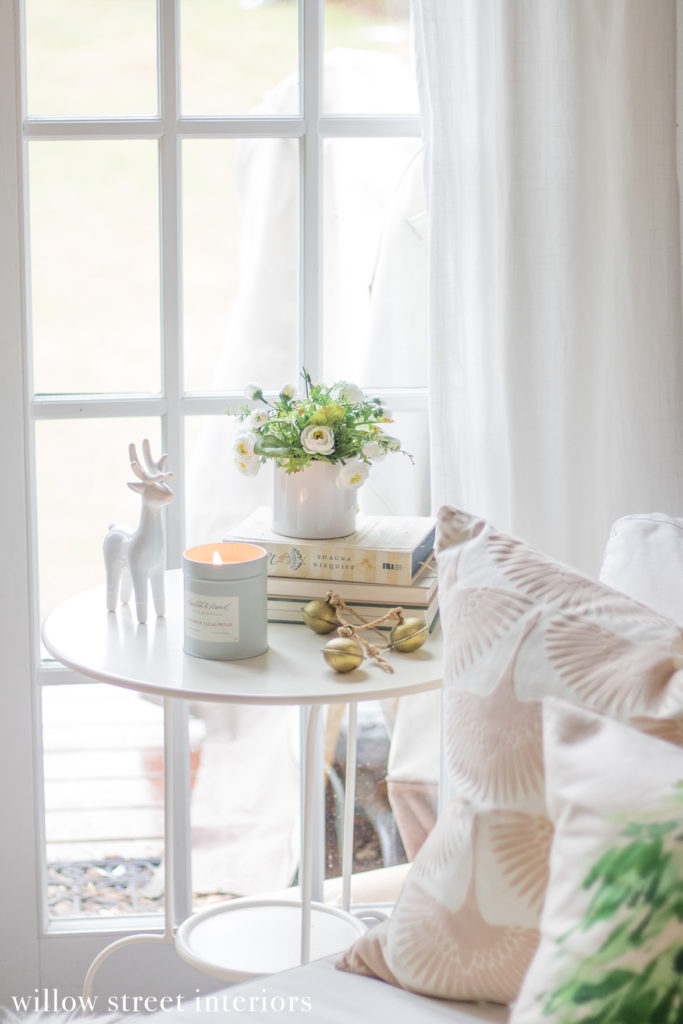 But then, when I really thought about it, I knew not decorating would actually just kinda make me sad from now until Christmas. When life is crazy, making home cozy becomes more important than ever – for me at least. I know everything becomes hectic at this time of year, its so time consuming and expensive to say the least! But luckily, I found a list of promo codes to help me save this Christmas, and they worked a treat!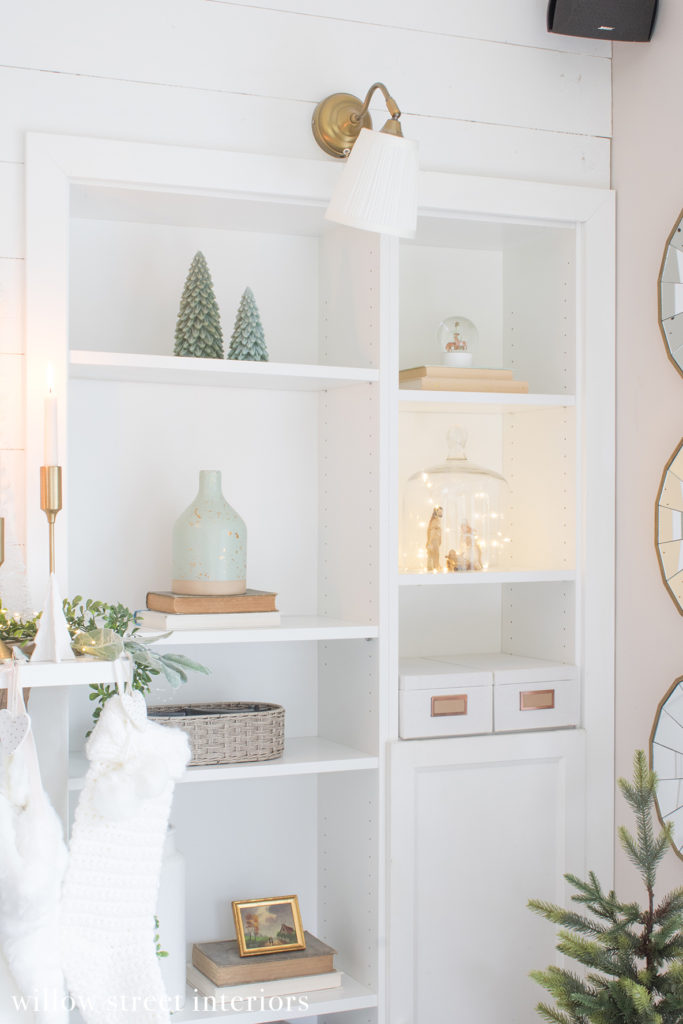 So I worked my tail off last weekend, and I'm really glad that I did. Because honestly, is there anything better than firelight and candles and fairy lights for the soul?
get the look
[show_lookbook_widget id="408183″]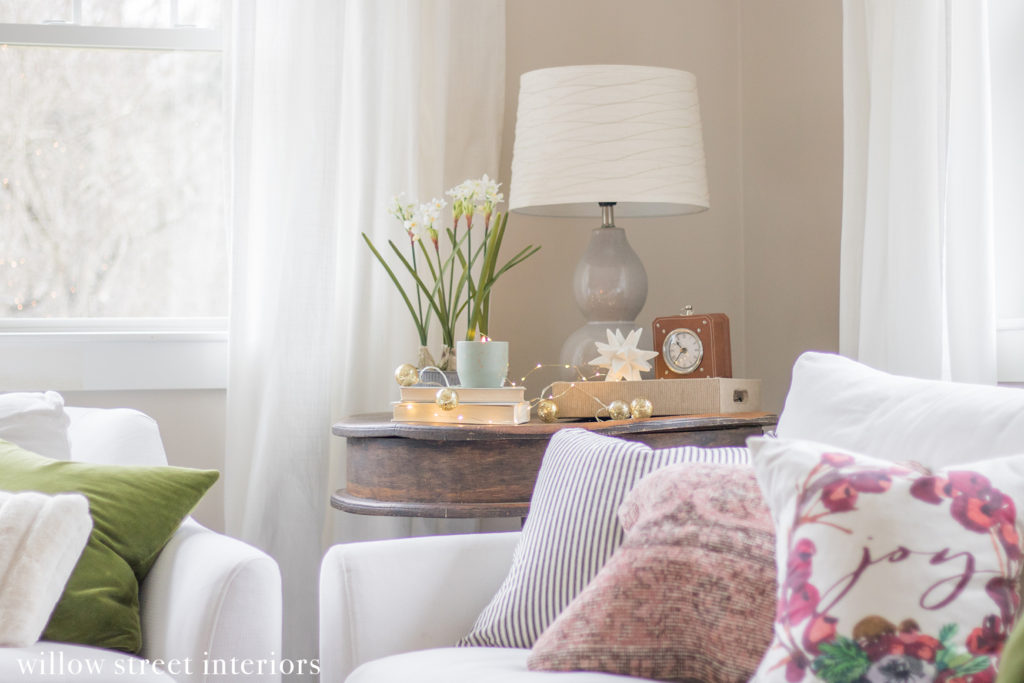 Ok, the answer to the that is yes, but fairy lights and candles don't hurt!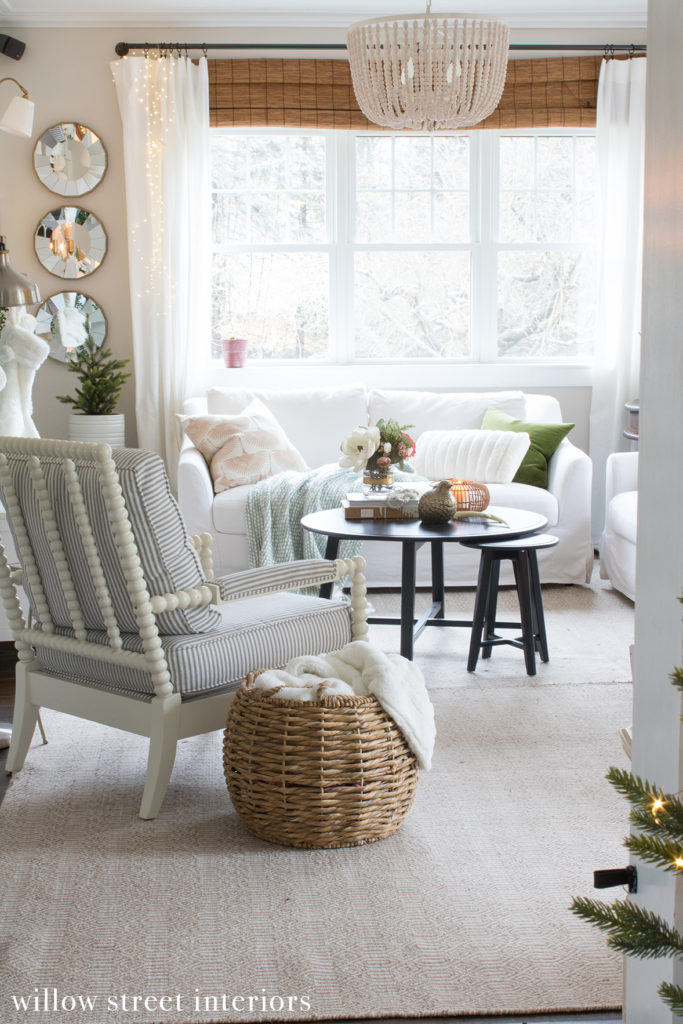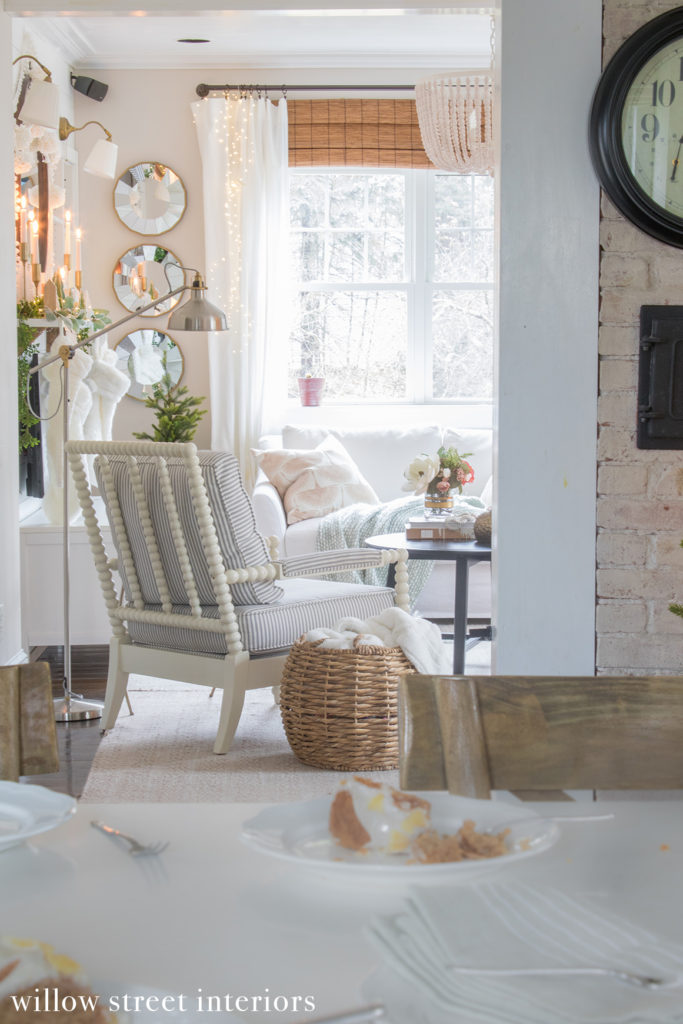 And I really do have fairy lights and candles every where around here.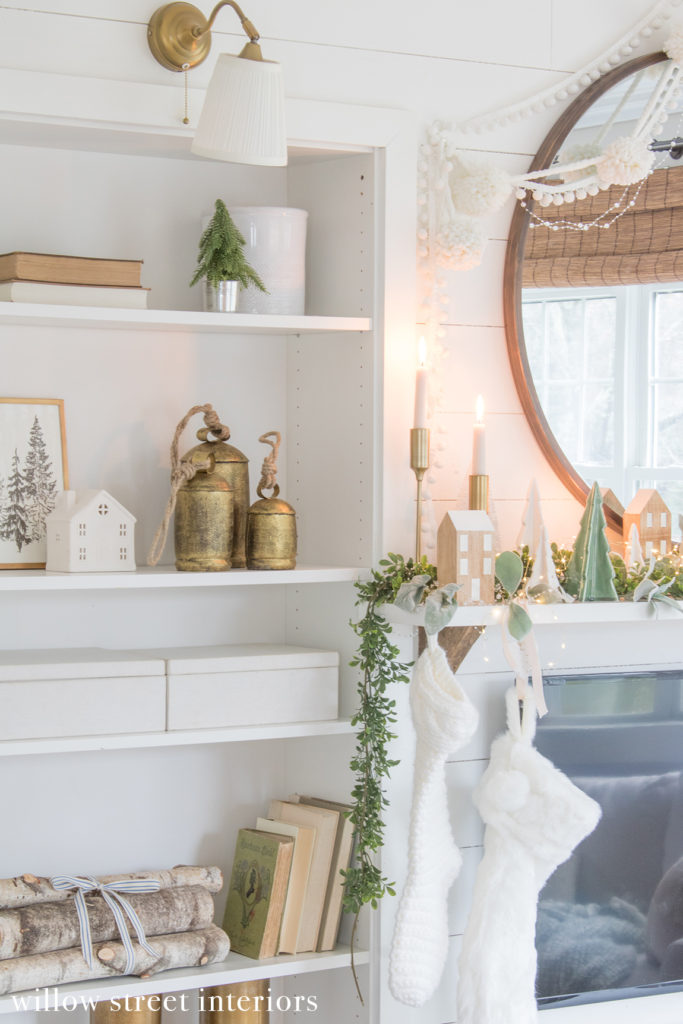 I just love the magical, cozy, calmness they create at Christmas, and our goal every year is to try and keep this season as calm as possible. We don't always succeed, let me tell ya, but we try. It's just so easy to lose focus of what really matters, the real reason we celebrate, amidst all of the Christmas shopping and cookie baking, isn't it?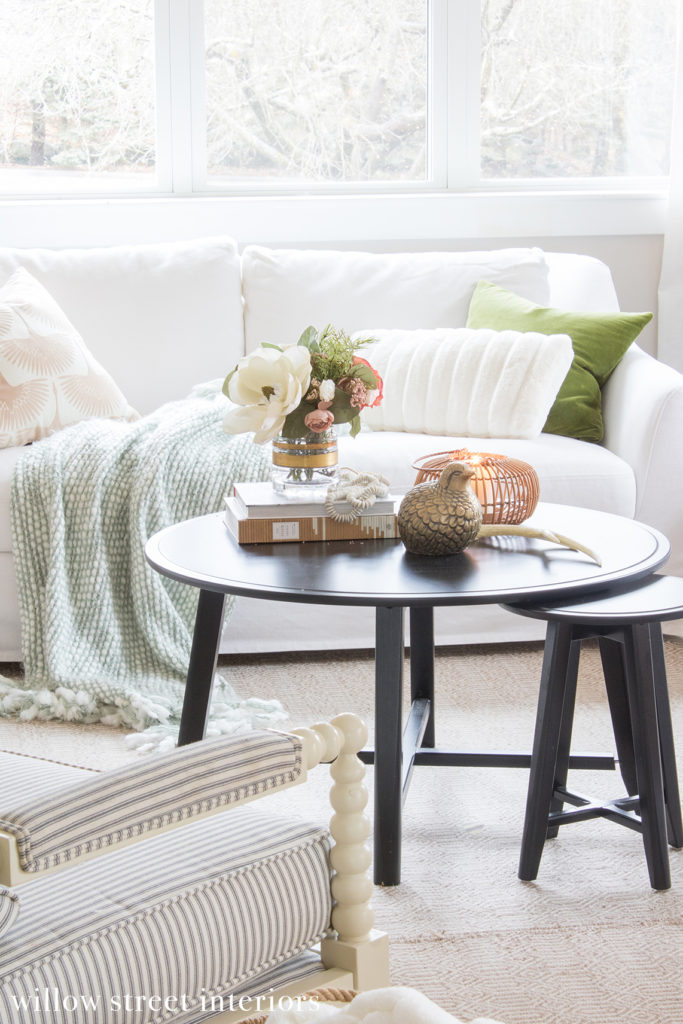 I hope that you're able to find calm this Christmas season; that it's filled with peace, love and blessings…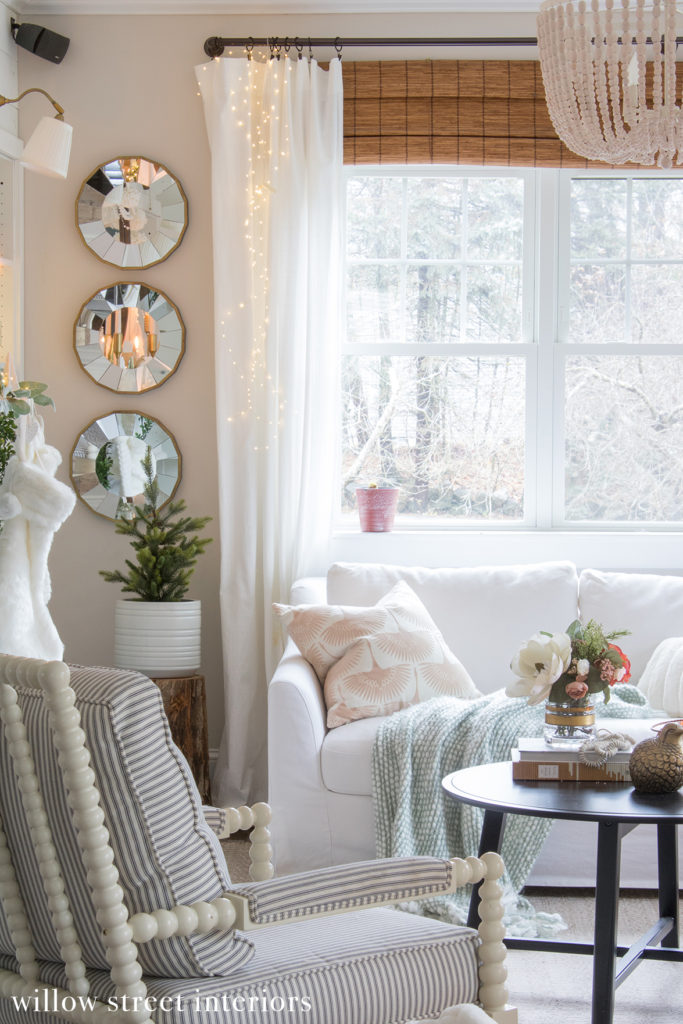 And moments of quiet amidst the chaos.
Moments that center and ground you, and remind you of the true reason we celebrate Christmas.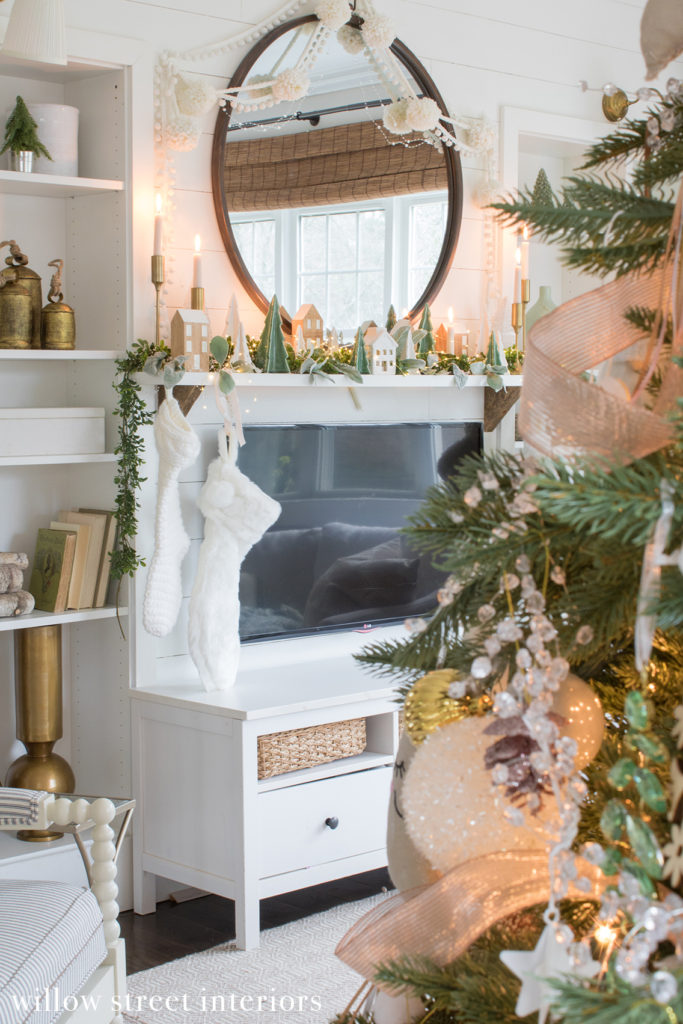 For unto us a Child is born,
Unto us a Son is given;
And the government will be upon His shoulder.
And His name will be called
Wonderful,
Counselor,
Mighty God,
Everlasting Father,
Prince of Peace.
Isaiah 9:6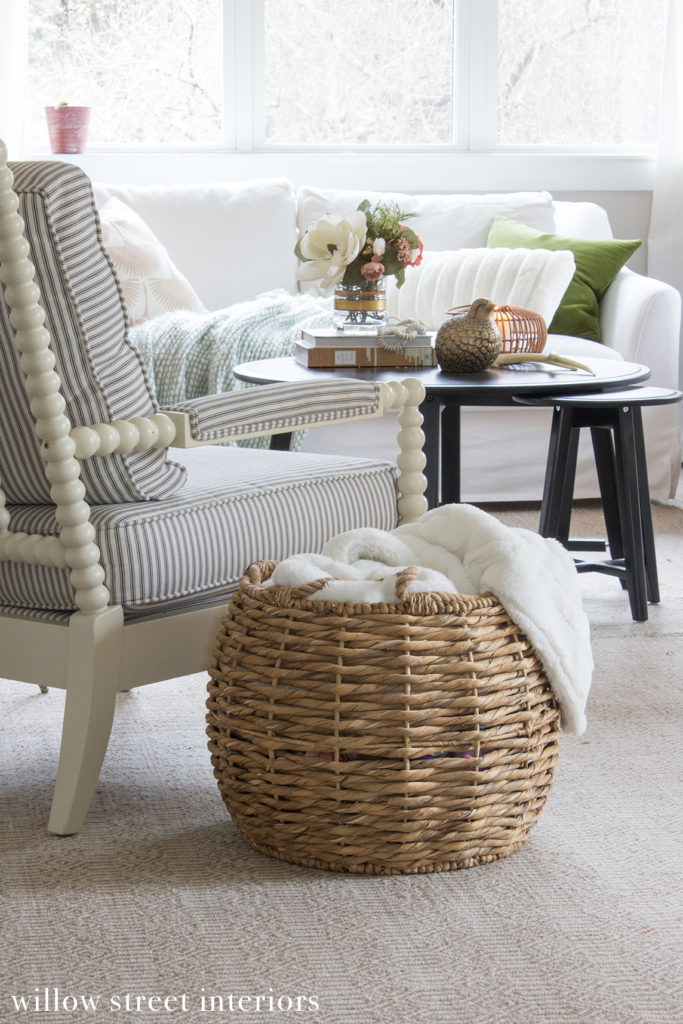 Wishing you all a very, merry and blessed start to the Christmas Season.
Don't forget to check out the other beautiful Christmas tours being shared today too!
Happy decorating, Everyone!
Laura ?