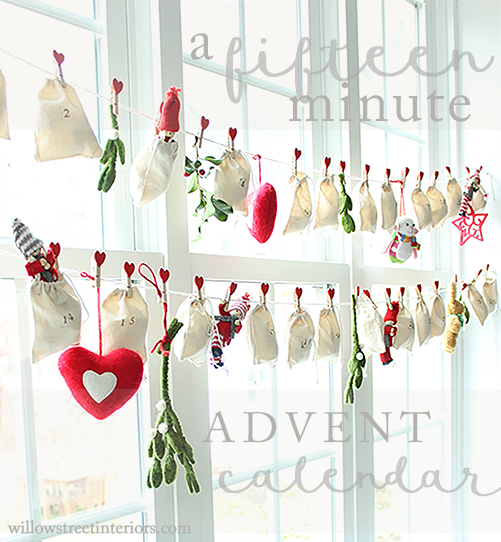 Hi Guys!  I hope your Friday is going well!  I'm just popping in with a really quick and inexpensive advent calendar idea today.  Isn't it cute?! And it's so simple, I'm telling you.  My girls have a half day today, and we're going to spend it baking!  Yay! We're all pretty excited about it.  But anyway, one of my instagram friends tagged me to play along with a new hashtag called the #15and15project this week.  You finish a project in 15 minutes for $15, and then share it on instagram.  It's just starting out, but I'm so excited to see all of the inspiration it's going to bring together.  I have to say that this project will end up costing a bit more than $15 if you need to go out and buy everything…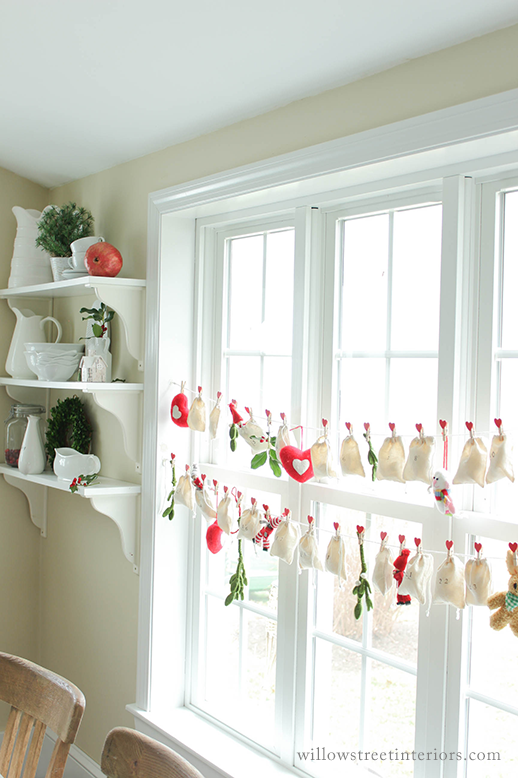 Somewhere around $30, but if you consider how much really cute advent calendars cost, that's really not all that bad!  Plus, it's really simple, really quick, and super fun to put together. LOVE projects like that.  I've had the majority of this stuff sitting in my craft box for years, so I'm considering it to be almost free for me! 🙂
Here's what you're going to need:
• kitchen twine, string, or yarn
• muslin favor bags like this one from Michael's
• a number stamp set like this one
• and these adorable heart clothespins!
Honestly, the process for making this is ridiculously easy… Ready?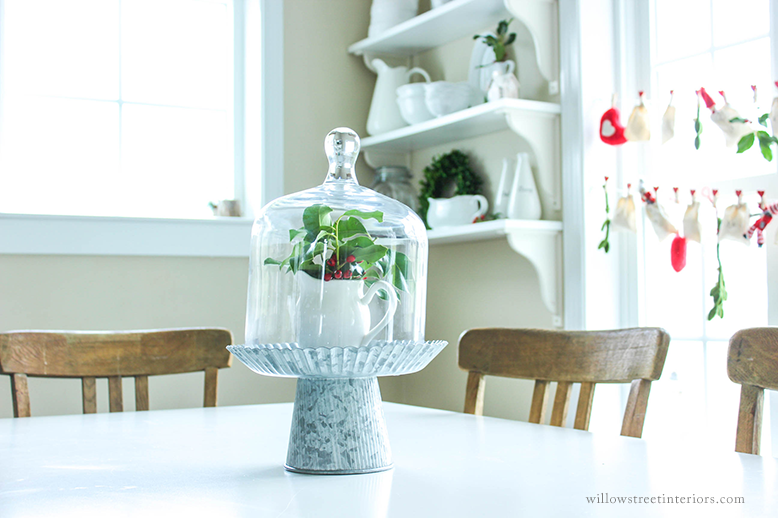 Stamp number 1 – 25 on your muslin bags using your stamp set.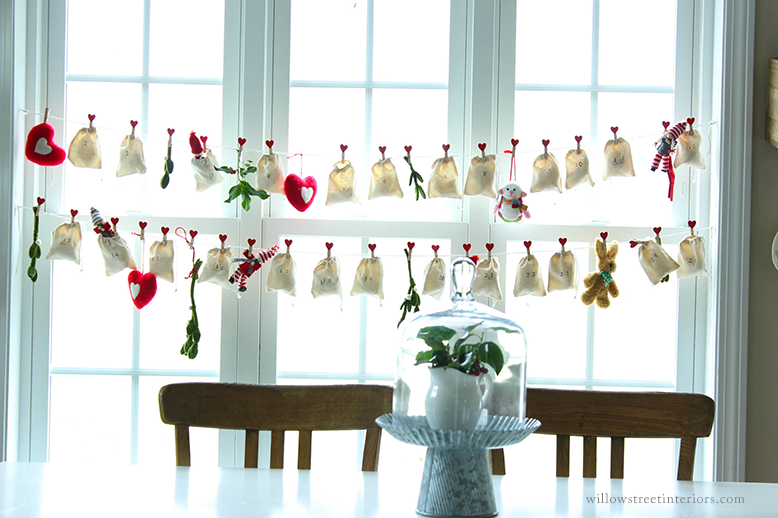 Then string some of your twine along a window, a wall, in a picture frame – the options are endless, really.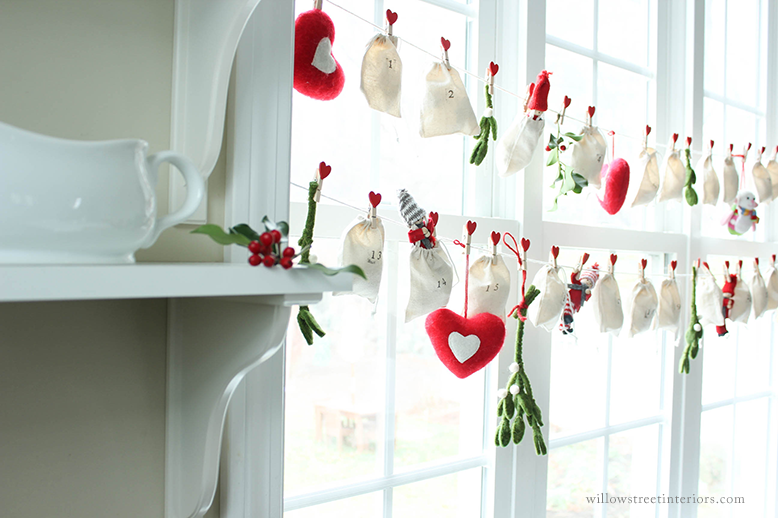 Fill your bags with goodies, and clip them on to the string using those adorable heart clothespins.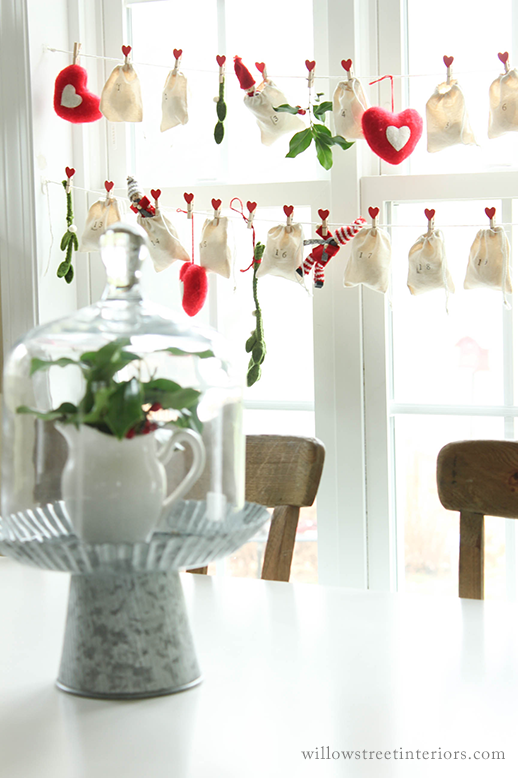 I also clipped on some cute little ornaments, a little holly, and nestled some little elves into a few of the bags for more color…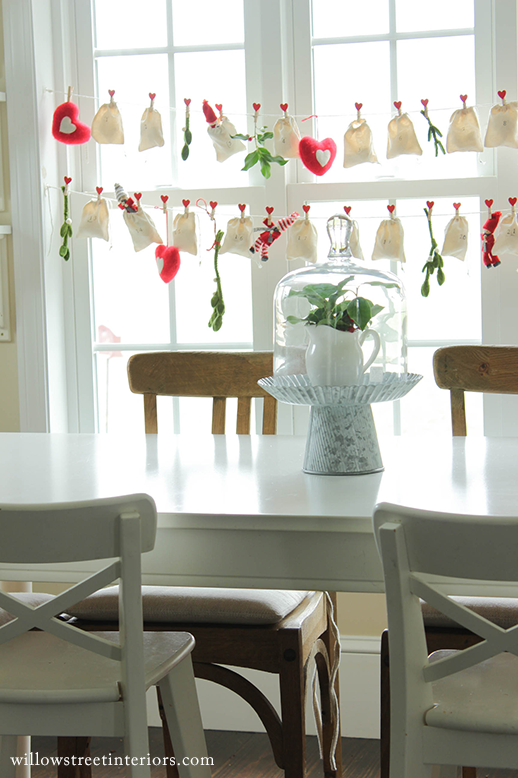 I'm over the moon about how it turned out.  And seriously, it was the easiest. project. ever.  If you decide to make this, tag me on instagram!  I'd love to see it! ♥♥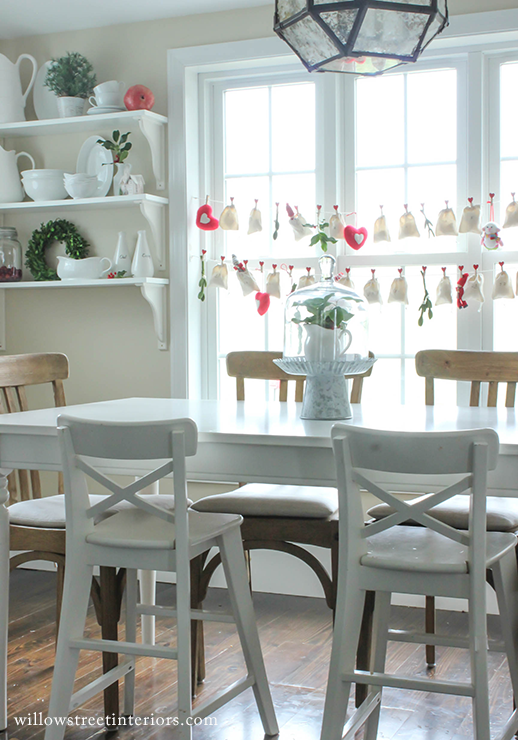 Have a great weekend, Everyone!
Laura ♥