Happy Tuesday, Guys! Ayla and I had a little time to kill this morning, so I decided to make one of our favorite, healthy (ish) gluten-free banana bread recipes with her today. I know so many of us are health-conscious nowadays, we want to put the best we can in our bodies from healthy food to health supplements from sources like Unify Health Labs, we are doing our best. That doesn't mean that we have to skip out on some indulgence, not if we know how to have it support our bodies. So read on for a healthy (ish) take on banana bread.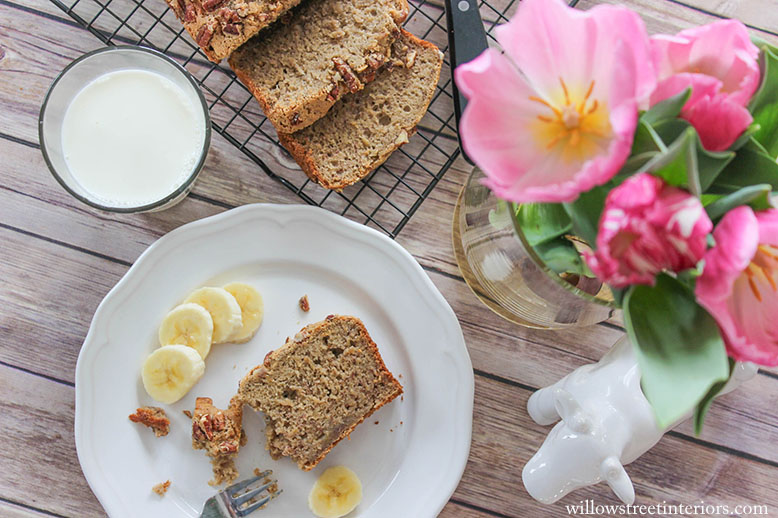 I say healthy-ish, because how healthy can banana bread actually be? But this recipe makes two big loaves, only has 3/4 cup of sugar in it, is easy on your tummy because it's gluten free, and only calls for 1/3 cup of oil for the entire recipe. Not bad for the amount of banana bread it makes, if you ask me!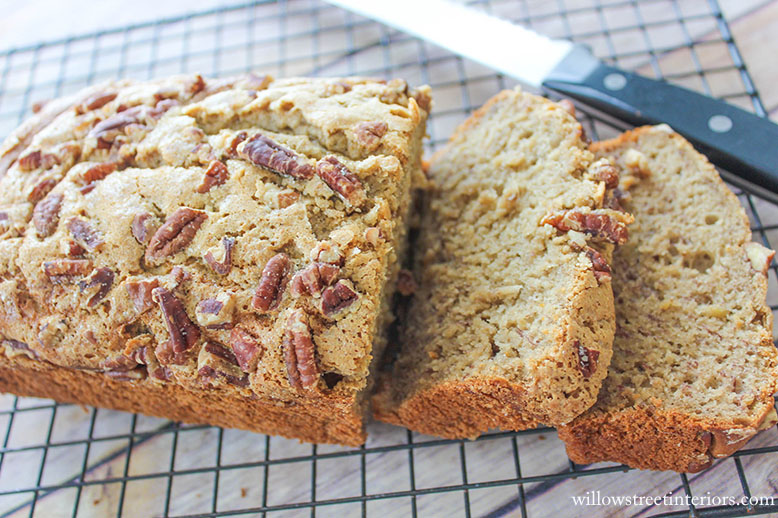 It's super moist, slightly sweet, and tastes just like its gluten-full sibling! And it won't completely ruin any of your New Year's Resolutions, either. 😉
Ayla absolutely LOVES baking. I have a sneaking suspicion that she's really in it for the bowl-licking part, but I'll take it. It still seems strange to have the house so quiet, and to get as much one on one time with her as I do, since my older two are both at school now, but I know how fast it's going to go, and I'm trying to cherish every second. I've talked about how we're a gluten free family in the past, if you want to check out the details, but I'm going to keep this post short and sweet (no pun intended!) and just share this yummy recipe with you today, k? 🙂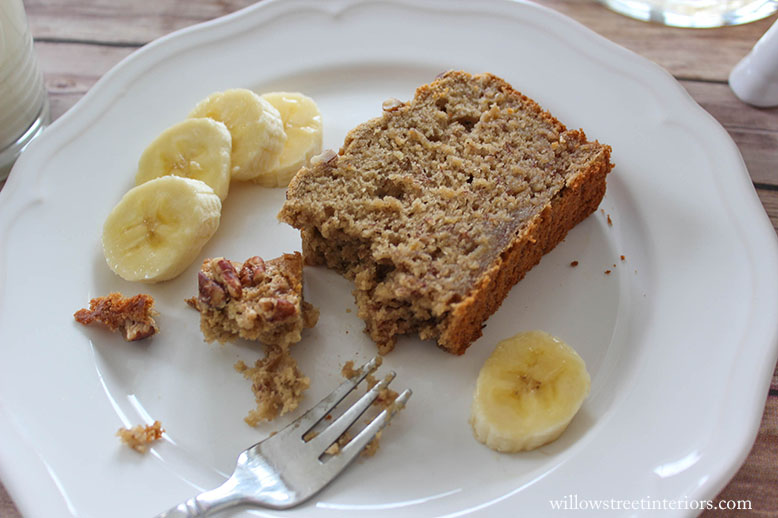 Healthy (ish) Gluten Free Banana Bread
2 cups gluten-free all-purpose baking flour (I used Bob's Red Mill All Purpose Baking Mix)
1 teaspoon baking soda
1/4 teaspoon salt
1 teaspoon ground ginger
2 teaspoons cinnamon
4 eggs
2 cups mashed ripe bananas (4-5 medium)
3/4 cup + 2 tablespoons sugar
1 tablespoon sugar for sprinkling
1/2 cup applesauce
1/3 cup canola oil
1 teaspoon vanilla extract
a handful of chopped walnuts
Instructions:
In a large bowl, combine the flour, baking soda, cinnamon, ginger, and salt, set aside.
In a small bowl, whisk the eggs, bananas, sugar, applesauce, oil and vanilla. Stir into dry ingredients and mix well.
Transfer to two 8-in. x 4-in. greased, loaf pans. Sprinkle with walnuts and a little sugar. Bake at 350 ° for 45-55 minutes or until a toothpick inserted near the center comes out clean. Cool for 10 minutes before removing from pans to wire racks. Yield: 2 loaves (12 slices each).
*recipe adapted from taste of home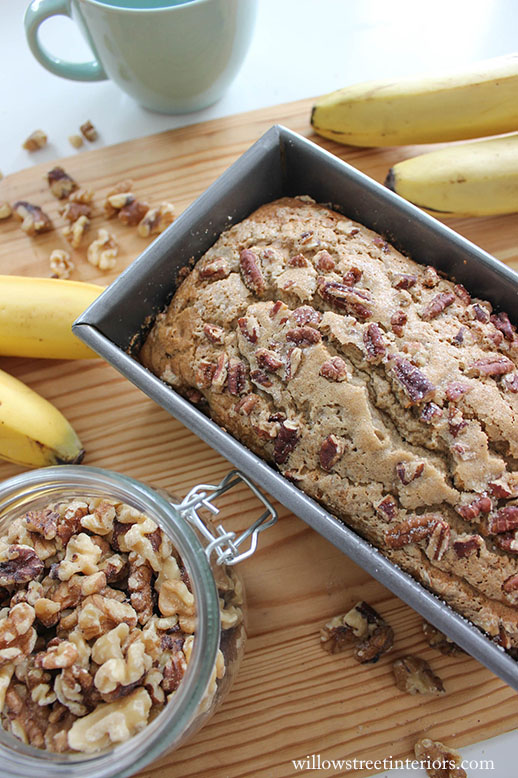 This is perfect as a quick snack to go with your coffee, and it goes great with a breakfast smoothie as well…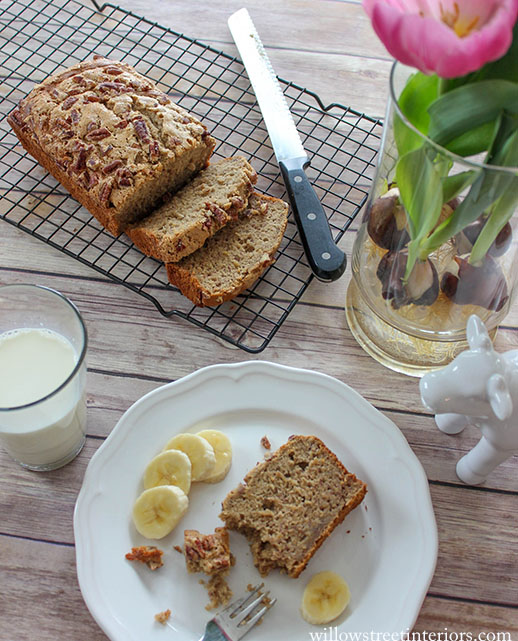 Wishing you all a blessed week!
Laura ♥