I'm linking this post up to a few of my blogging friends' link parties this week!  Be sure to check out all of the beautiful inspiration here and here!
Hey Everyone!  It's been such a busy spring and I've been missing you all!
I went to High Point Market last month and saw SO many pretty things. I found some great, new vendors, and spotted tons of beautiful pieces that I'm excited to incorporate into projects. I meant to do a whole blog post on what's trending in the design world this year, but guys, I don't know where the last month has gone.
I was only in High Point for a couple of days because it was actually a little pit stop on our way down to Disney World over school vacation. It was our girls' first trip there, and they loved it, of course.  Next year, I'm making it a longer trip though! I only saw a fraction of what I hoped to. -at High Point, not Disney lol! The girls made sure we saw every square inch of that place. And honestly, it really was magical.
But anyway, between those trips, and lots of design work, this spring has been fun but very full, so it's been hard to find the time to photograph anything!
I finished up a small bedroom installation today, and made sure to leave myself a little time to take a few photos afterwards. This is really more of a sneak peek than a full reveal, but I'm excited to share it with you just the same. I'm hoping to get back over there in the coming weeks to shoot the rest. I was running out of daylight today.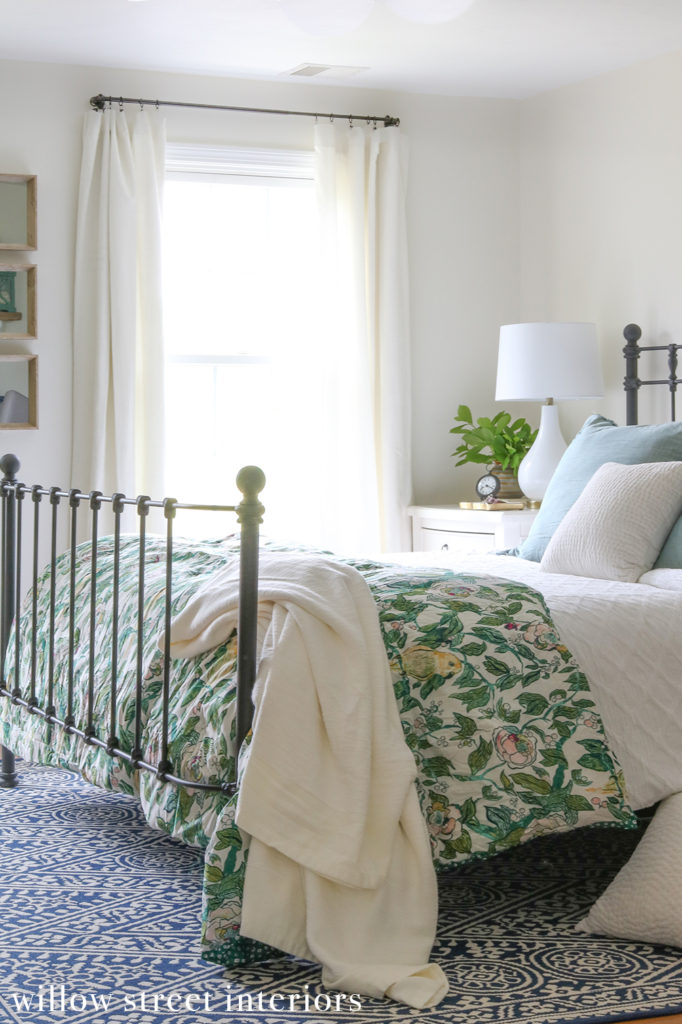 I'm loving how fresh and springy the room feels, but the paint color (Swiss Coffee by Benjamin Moore) and the velvety drapes also keep it feeling luxurious and cozy at the same time. [Read more…]