Hi, Everyone!
I'm popping in to share our living room dressed up and ready for Christmas with you today.  I shared our kitchen last week, and you can find it here if you missed it!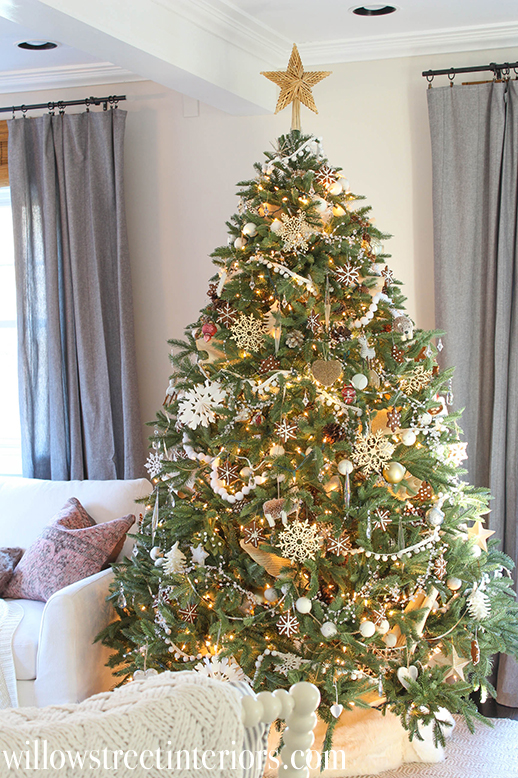 This year, King of Christmas sent me this beautiful tree.  We've actually always had a real tree in the past, but in the blogging world, seasonal ideas need to be up, photographed and shared a month before everyone else starts decorating, so a real tree would never make it until Christmas.
I chose the 7 foot Cyprus Spruce, and I'm so impressed with how real it looks!
But anyway, before we really jump in to this tour, let me introduce myself just in case any of you are new to the blog.
My name's Laura and I'm a mom to four, sweet girls ranging in age from ten years old to eleven months.  I'm married to an amazing guy who's the muscle behind just about all of my crazy design ideas.  He's a real estate appraiser,  I'm an interior designer, and we live 50 minutes outside of Boston with our girls in our renovated farmhouse! [Read more…]