Hi Guys! How's your weekend been going?  Our town put on its annual Christmas parade tonight, and the girls loved every second.  My parents live just up the street from the town common, and for the last couple of years they've planned a little Christmas party for all of the grandkids afterwards.  This was the first year that I can remember the town closing out the night with fireworks, and the view from my mom and dad's porch was perfect.  So the kids had brownie sundaes and got to watch the fireworks with their cousins before we headed home, and it was such a special, memory making time for them.  And honestly, seeing the wonder that things as simple as Christmas floats and fireworks conjure up in the kids' eyes is pretty magical for me too.
But anyway, it's getting late, and I want to share this really simple tutorial with you tonight.  It's one of my favorites so far!
See that dainty, little garland that I have draped across my hutch down there?  Isn't it cute?  I kind of want to make miles of it and drape it all over my entire house, but I promise I'm going to hold myself back.  It's so darn cute though, and it only took a half hour to make!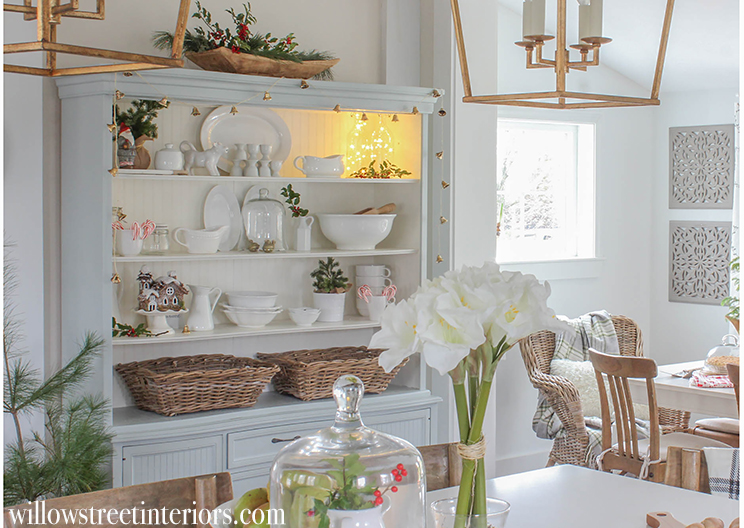 [Read more…]