Hi Guys! How are you?  Can you believe it's already November?  I'm not sure how that happened, and I may have had a mild heart attack when I realized, last week, that my first Christmas post was due to go up today!  I've been pretty quiet the last few weeks because it's been SO busy around here, and I've been working on a few big work projects that I'm super excited to share with you guys soon!
Today marks the first day of The Seasonal Simplicity Series that Krista over at The Happy Housie puts on at the start of each new season.  I'm always so excited to take part, because the talent and ideas that everyone brings each week is pure inspiration!  If you're from the US, you may be thinking, Christmas?!  Seriously, Lady, Thanksgiving's still 2 weeks away.  And I get it.  That's where everyone's brain is at right now – mine is too!  But we bloggers need to share our holiday ideas way before everyone else starts decorating, otherwise, what would the point be? Nobody's decorating for Christmas the week of Christmas, right?
And no word of a lie, we have had the most relaxed and magical Christmases since I started decorating early.  The unpacking-and-repacking-Christmas-box-craziness all happens in mid November, and the next six weeks are all about hot cocoa, and candles, and twinkly lights, and just enjoying the season.  That's been a completely unexpected perk, and I'm not ever going back to decorating after Thanksgiving, let me tell ya!
But anyway, it's getting late, and I want to share this really simple tutorial with you.  It's actually a Christmas bell garland that I made a few years ago now, so technically, I'm re-sharing it, but it's still one of my favorite Christmas DIYs of all time.
I usually drape it across my hutch at Christmas, and I'm pretty sure that's what I'll be doing again this year!  Isn't it cute?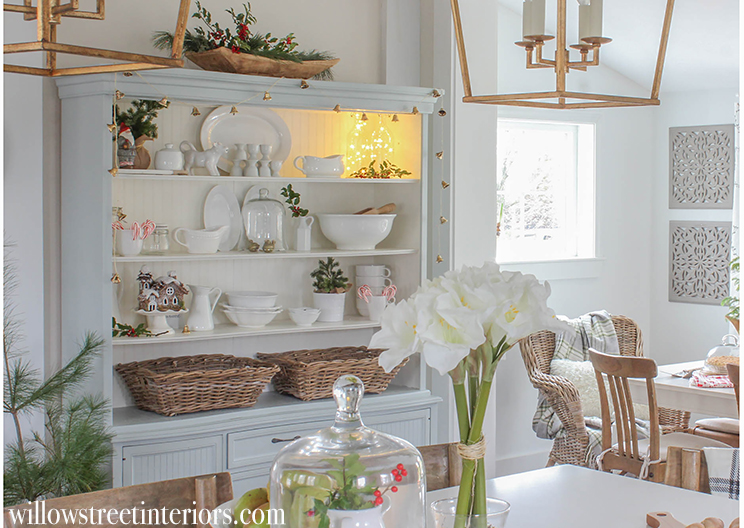 [Read more…]