Hi there! I'm so glad you've stopped by today.  If this is your first time visiting my little corner of the internet, welcome!  I'm Laura, a mom to four sweet girls (ranging in age from 10 to 9 months), wife to an incredibly supportive and talented guy, who's the muscle behind all of my crazy ideas, and an interior designer living in the Boston burbs.
I'm excited to be joining such an amazing group of ladies for the Beauty in Simplicity Fall Home Series this year, hosted by Rachel from Rachel Elizabeth Creates and Jackie from Finding Lovely!
This summer we started to make over our front porches and our entryway, and I was SO hoping to have everything wrapped up at this point so I could share them both decorated for fall, but unfortunately, it didn't happen.  Our front door came warped, and because it was a custom order, the new one is taking forever to arrive, and it's really set the project back.
I'm going to take some photos of the progress in the next few days though, and I hope you'll come on back next week to see where we're at!
I do have our living room and kitchen decorated and ready to share, and I hope you find some fall decorating inspiration to take back to your own home along the way today.
So if you're ready, grab a cup of coffee, and let's get started!
This year, I was kind of in the mood for a simpler approach to fall decorating.
In the living room, I restyled our bookshelves and brought in lots of wood tones and neutrals for warmth…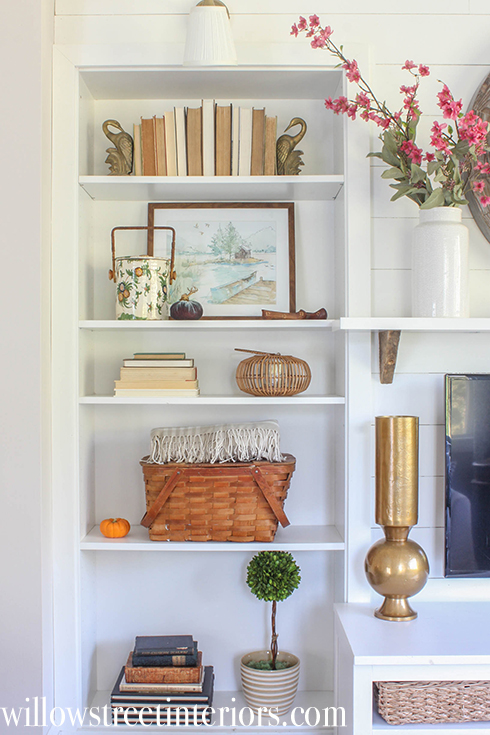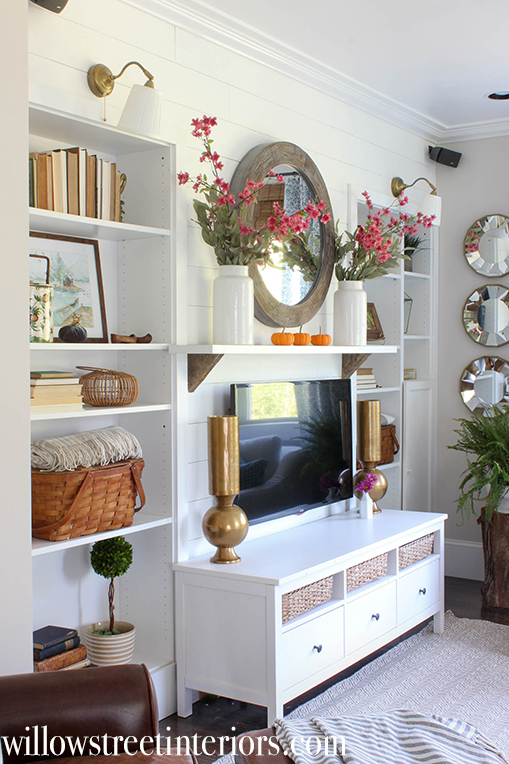 I wanted to keep the same pillows and drapes that I had going on this summer, and, as you can see, it wasn't your typical fall palette.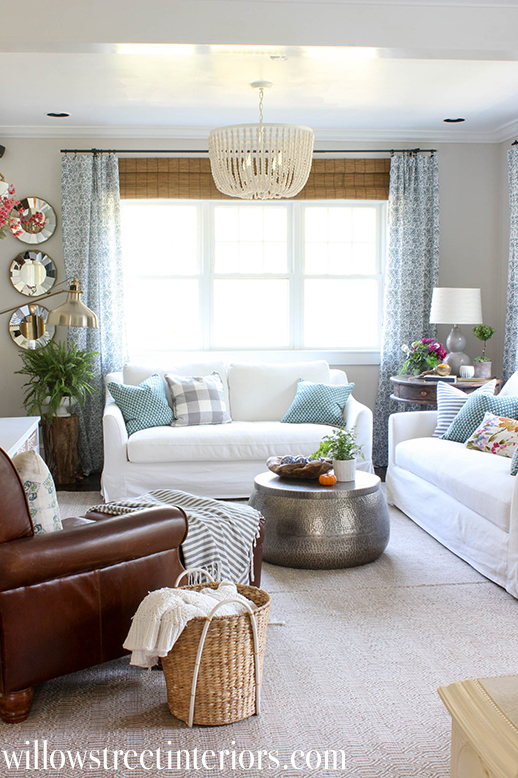 But I made it work for fall by adding lots and lots of neutrals, and cozier textures to our built ins. [Read more…]